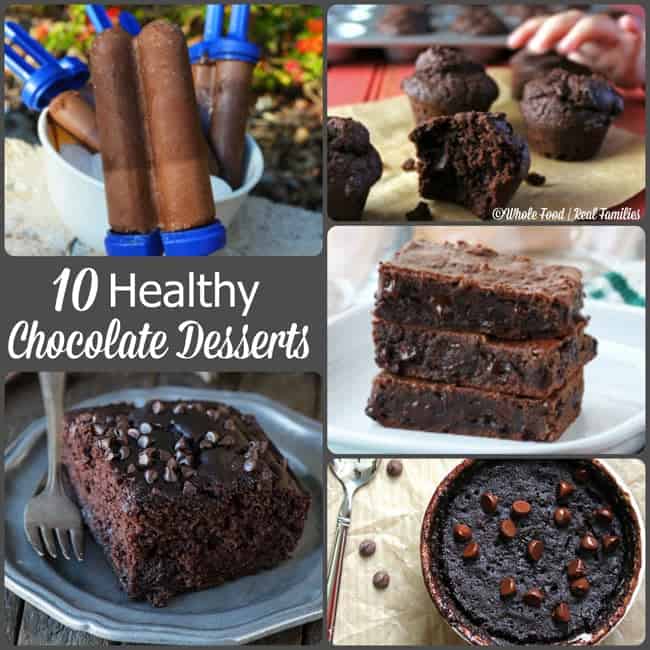 Dessert is a way of life around here but we are all trying to eat a little better these days. These 10 Healthy Chocolate Desserts will help you get your chocolate fix without the junk ingredients! Simple substitutions like fruit, maple syrup, or even whole grain flours make for healthier dessert options without the guilt that comes from overindulging.
10 Healthy Chocolate Desserts
Want more healthy desserts? Check out our dessert page. There are all sorts of yummy things over there.