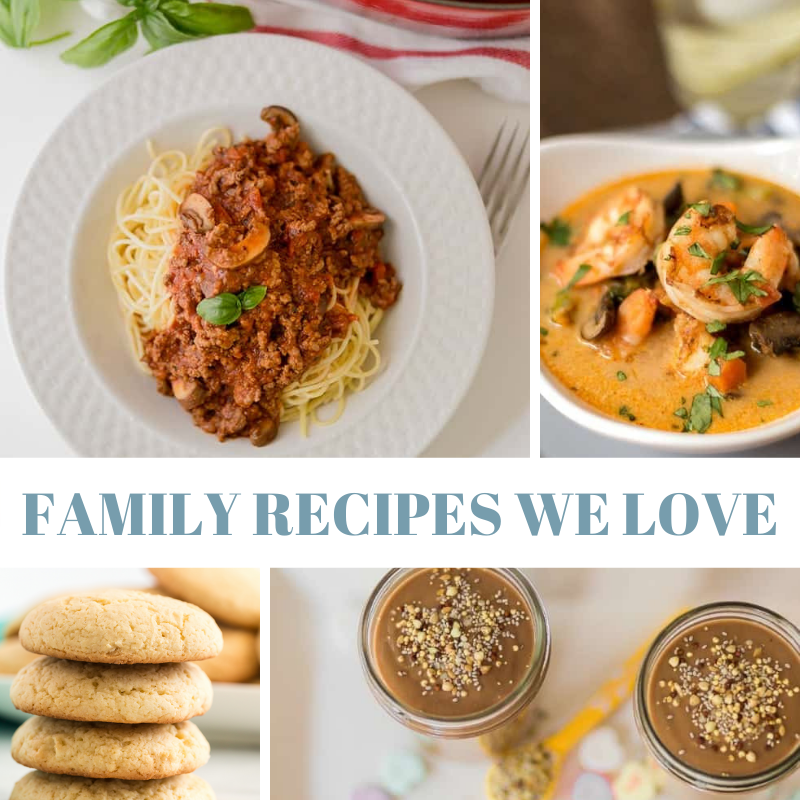 The search for delicious, easy recipes is an ongoing one. Like seriously, it goes on forever… and ever. 😵
We thought it might be fun to share the home and family recipes we love right now.
Home and Family Recipes
What qualifies as a home and family recipe? You'll find anything from chicken to cake on my favorites list. But for it to work in our family, it has to meet three criteria:
A family recipe is something everyone will actually eat. My kids range from elementary school to college. Finding things everyone eats when their palates are so different can be a chore.
Recipes have to be made with everyday ingredients, in everyday cooking equipment. Nothing weird or special-ordered here. On the regular, I use my slow cooker, my Instant Pot, and my air fryer (all because they increase convenience!) Other than that, we're talking ordinary pots and pans.
Especially during the week, family recipes can't be overly complicated. I love to cook but even I struggle to find time to cook dinner some nights. And let's be honest, my brain is only partially on what I am doing in the kitchen – the rest of my brain is helping with homework, assigning chores, and wondering if I will actually get a chance to watch the latest season of The Blacklist before falling asleep. So no complicated steps or instructions.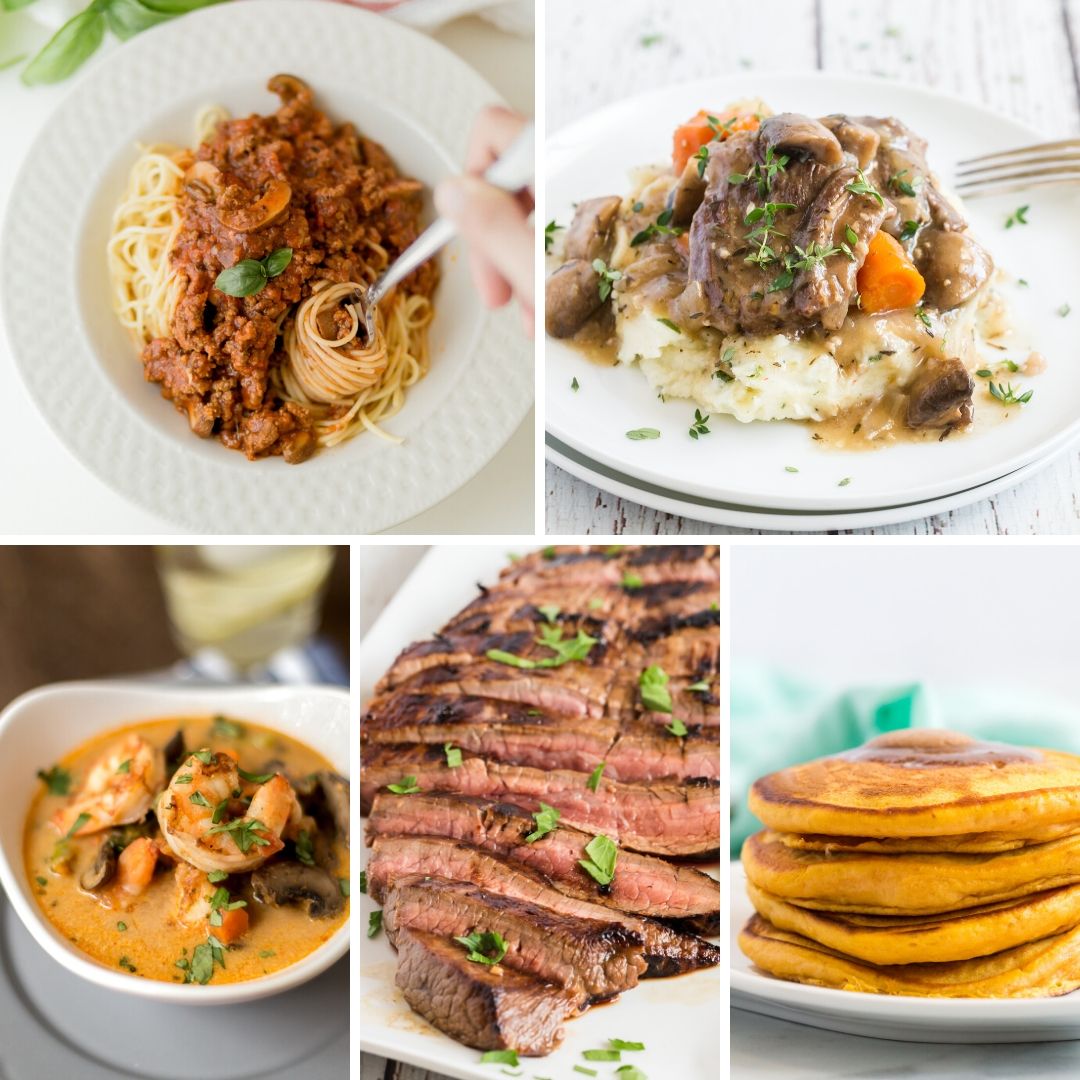 My Favorite Easy Family Recipes
This is my go-to steak recipe. We all love beef and you will definitely find recipes more fitting for a nice dinner with guests. But when it comes to weeknights with my family. This one takes minutes, is delicious, and leftovers make awesome steak sandwiches!
These are literally ALWAYS in my house. They are not super sweet but are nice and chocolatey. So they make a great breakfast on the go or after school snack for my kids. Make sure you use WHITE WHEAT flour. Anytime I hear someone say they are not moist enough, I always follow up and they inevitably substituted the traditional whole wheat flour that was already in their pantry. White wheat is going to change your life. If your kids are not quite used to muffins that are less sweet, toss in a couple of chocolate chips or sprinkle a few on top and it makes for a good transition!
I was so excited to get an air fryer that I air-fried everything. I still do… These Blueberry Turnovers are so easy and they are crazy crisp on the outside and sweet and soft on the inside. Exactly the way a turnover should be. Don't have an air fryer? Don't worry, there are instructions for your conventional oven in the recipe too.
We eat these pancakes from the very moment the temperature starts to turn in September until the end of March. (Yes, I recognize that is way past pumpkin season.) I've tried lots of recipes for pumpkin pancakes over the years and this is my favorite.
I am actually kind of shocked my kids eat this… the youngest is still working on her veggies but the rest of us think this sauteed kale is awesome! I used to hate kale but I will make this for lunch and eat a plateful by myself.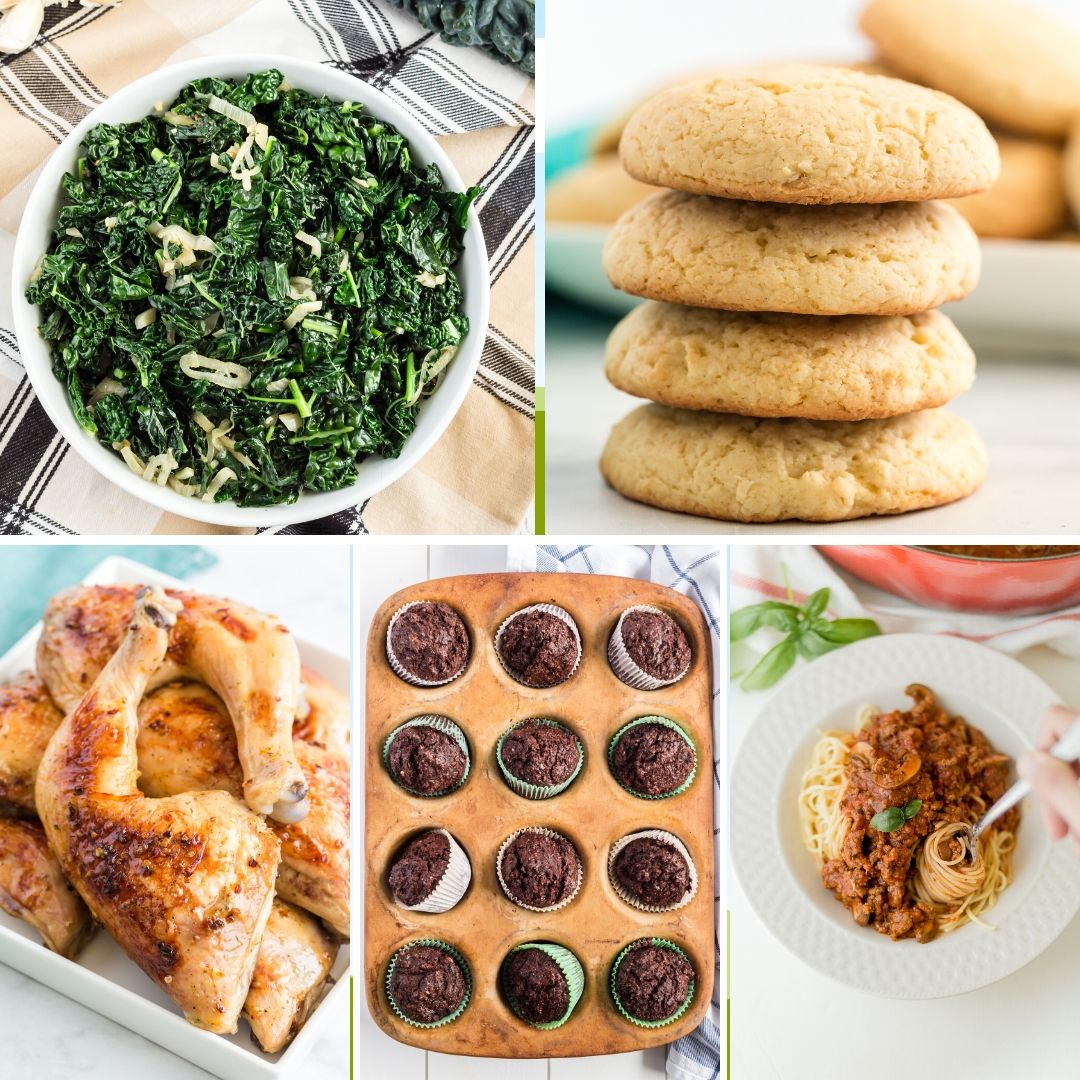 If you are not sure what to cook in your Instant Pot, start here. You can pull the meat off these short ribs with a fork (or your fingers!) In the past, I've had short ribs that were too dry… these are not those short ribs. And the mushroom gravy is going to knock your socks off.
This is a little spicy for my youngest kids – so I usually split the sauce and make them a version without the heat. Then everyone is happy… especially my husband, who will lick all the sauce off his finger, then the plate, then the dish it was cooked in.
If my childhood had a taste, this would be it. My grandmother made these every time we were with her. And never used a recipe. It took years for my dad to figure out how to recreate them. Now he bakes them for my kids.
There was a time I would have told you it was nuts to put an avocado in my chocolate. Now, I totally get it. This is so rich and delicious… and super filling! It makes a great breakfast on the go for mom!
Who doesn't love spaghetti?!?! But I don't always have time to simmer the sauce on the back of the stove all day. This family recipe packs in big flavor without all the time.
Shrimp & Vegetable Coconut Curry
The minute I can reasonably make soup for dinner, this is the one I go to. It is SO FAST to make and so flavorful. If you are worried about the curry, don't be! It is flavorful without being crazy powerful. Sometimes I substitute the shrimp for rotisserie chicken I picked up from the grocery store… because I am a cheater like that. 🙂
There we go! That's is what is in heavy circulation on our table right now. What about you? Tell me what easy family recipes you're cooking in the comments!