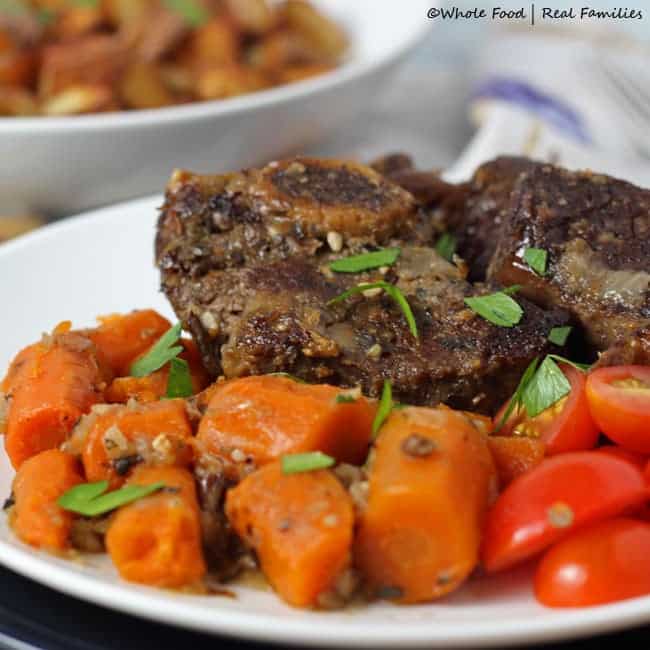 Pressure Cooker Beef Short Ribs taste like the weekend but are fast enough for a hearty weeknight dinner thanks to the pressure cooker.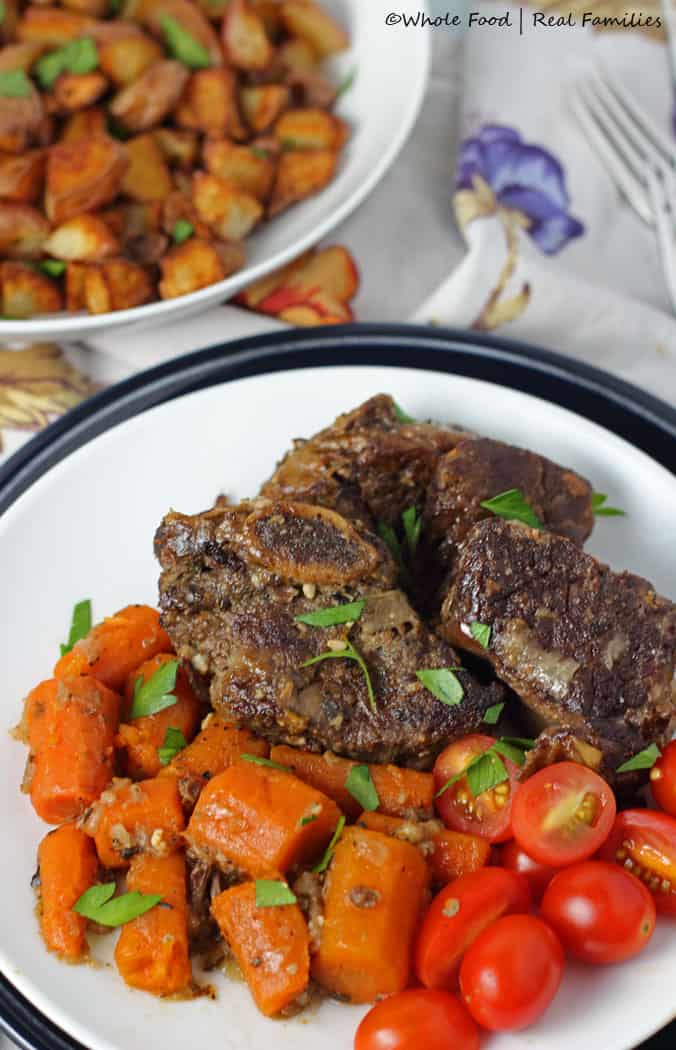 Pressure Cooker Short Ribs
I am a little in love with my electric pressure cooker. I don't have a fancy, trendy one but I do have the biggest one I could find when I bought it. With a family of 5, I shove everything I can in there to save time.  The best part of cooking Beef Short Ribs in the pressure cooker is that it makes them so tender that you can pull them apart with a fork (or your fingers – this is a no judgment zone!)This month we are celebrating National Beef Month with the Georgia Beef Board. The Georgia Beef Board represents the 1500 beef producers that call Georgia home. I am very happy to celebrate their work by offering them the respect and admiration they deserve – and of course, eating their yummy Beef Short Ribs.
Why cook Beef Short Ribs in the Pressure Cooker?
Beef Short Ribs are usually a significant time commitment. You have to wait for the meat to break down before it becomes tender. That can take a couple of hours at least. But the pressure cooker makes the whole process much faster. Make sure you sear them first, you can do that on the saute setting on your pressure cooker. But then you pile everything in and set the timer! You will have the tenderest short ribs you've ever tasted.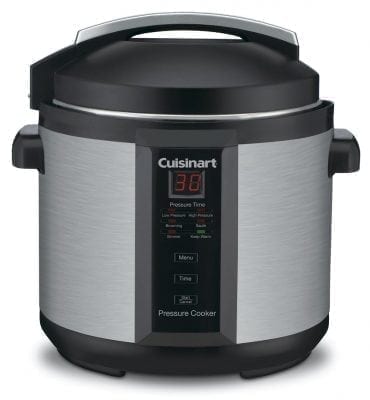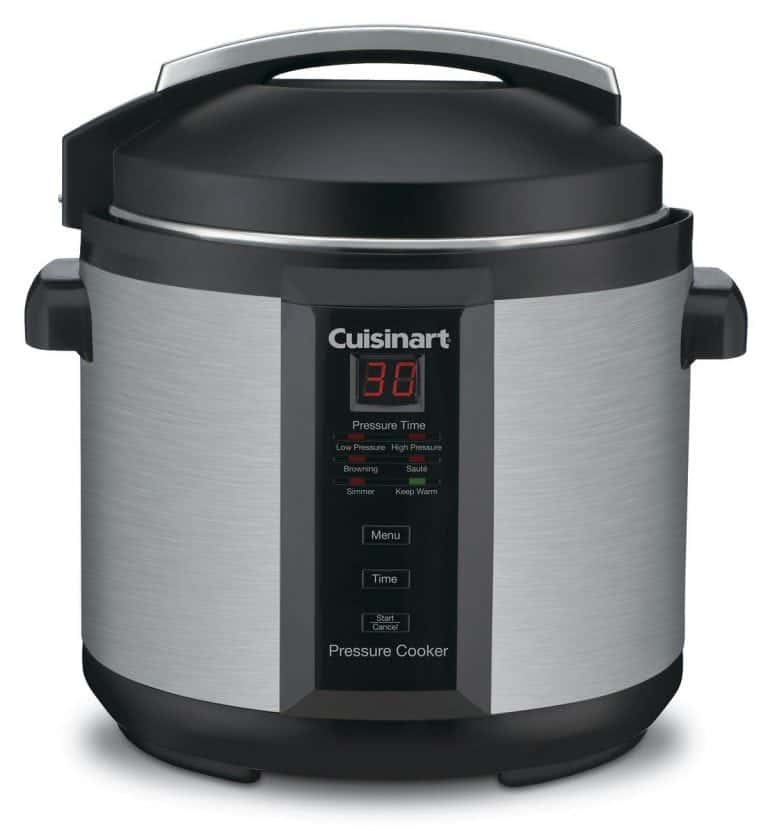 Obviously, you need an electric pressure cooker for this recipe. There are several options but this is the one I have and LOVE.
These Short Ribs Fall off the Bone!
If you promise not to tell anyone, I will confess that I had a hard time getting whole pieces of the Pressure Cooker Beef Short Ribs out of the pressure cooker for the photo because they just fell apart in my hands. This was not a problem. Because they also melted in my mouth!
If you are looking for information about how to choose lean cuts of beef, this is a helpful guide. Or follow the Georgia Beef Board on social media: Facebook, Twitter, Pinterest, and Instagram.
This post is sponsored by the Georgia Beef Board, the state chapter of the National Beef Checkoff. All opinions are my own – except the ones that belong to my husband and 3 kids who are very excited about National Beef Month.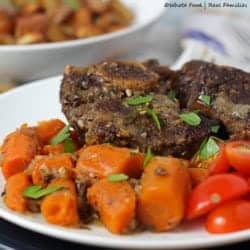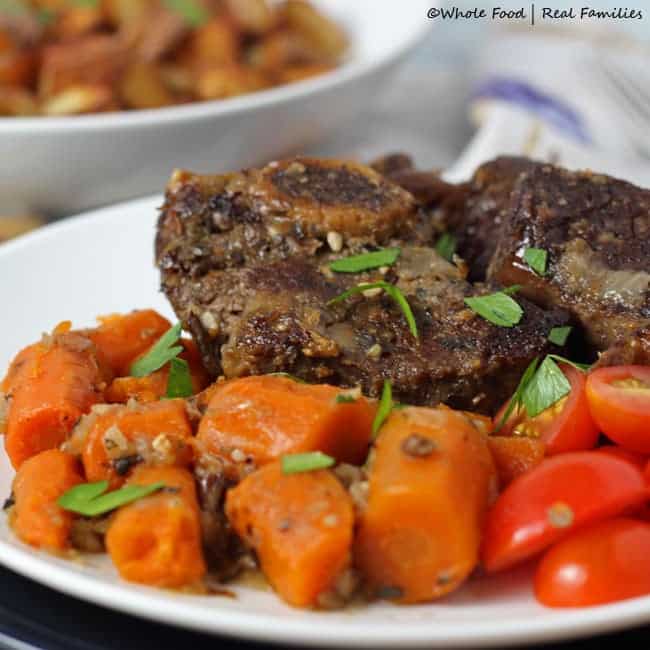 Pressure Cooker Beef Short Ribs
Ingredients
4

lbs

Beef Short Ribs

2

cups

diced onions

3

cloves

minced garlic

4-6

carrots, cut into bite sized pieces

1 1/2

cups

beef broth

2

tbsp

olive oil

Kosher salt and fresh cracked pepper

1

tbsp

dried thyme
Instructions
Set

Electric Pressure Cooker

to sauté. Pat dry Beef Short Ribs and sprinkle liberally with salt and pepper (I like lots of pepper!) Drizzle olive oil into the pressure cooker and place ribs, a single layer at a time into the pressure cooker to brown. This will take 4-5 minutes per side. Make sure to turn them and brown both sides. And do not crowd them in the pot. You may have to brown in batches.

Remove browned Beef Short Ribs to a plate and set aside. Add garlic and stir constantly to prevent burning for 1 minutes. Add onions, carrots, thyme and additional salt and pepper to taste and allow them to soften, stirring occasionally. It will also take 4-5 minutes. Add Beef Short Ribs back to the pot. Add beef broth. Add the pressure cooker lid and seal it.

Cook ribs on high pressure for 35 minutes. When they are finished cooking, release the pressure and let the ribs sit for 5-6 minutes or until pressure is normal.

Open carefully and serve hot!