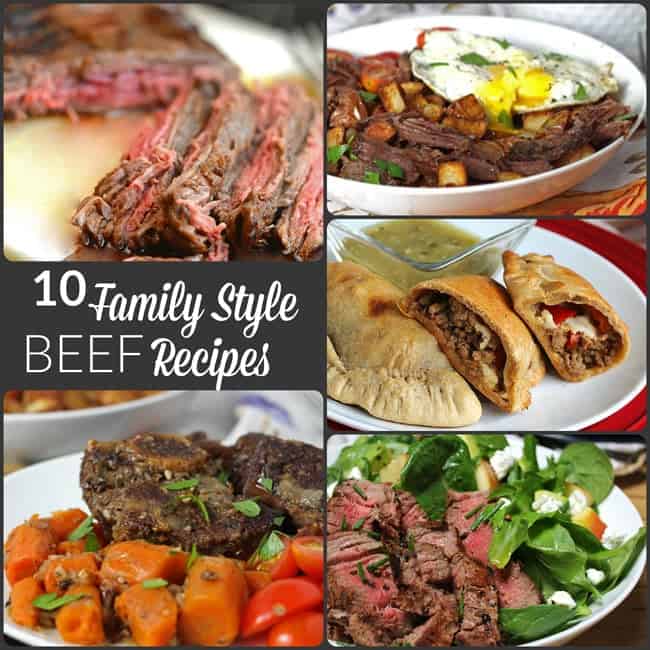 If you are looking for Family Style Beef Recipes you can make for your family and friends, we have you covered. These are our family's absolute favorites. There is a recipe here for everyone, whether you are looking for a great burger, steak or ribs, these recipes will have your mouth watering and your family asking from more.
This Easy Swedish Meatball Recipe is one of our family favorites! And it goes together in a flash, perfect for weeknight meals.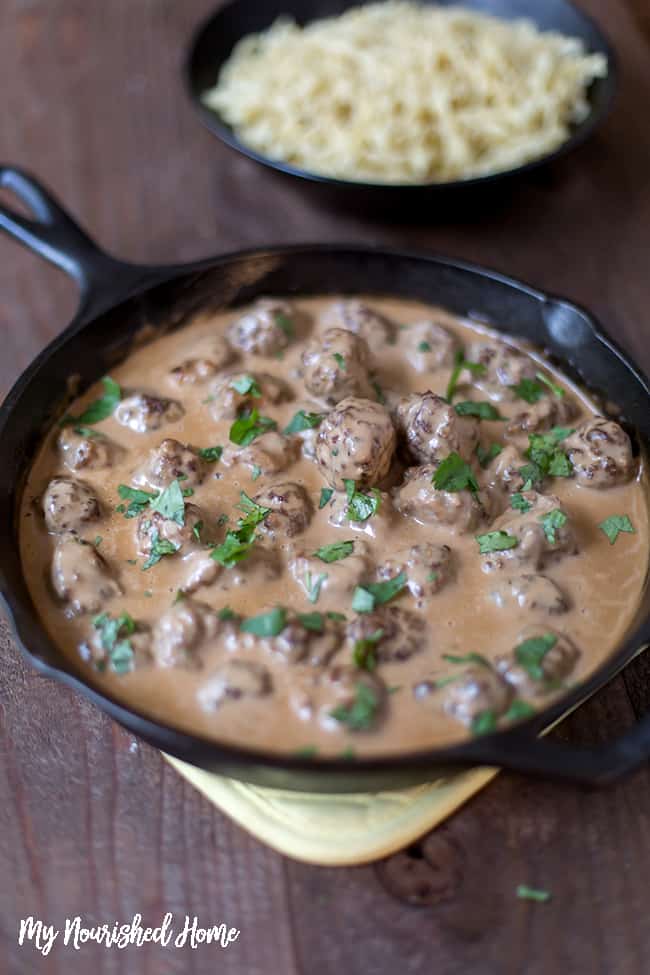 This Ribeye with Garlic-Shallot Compound Butter is tender and juicy with the rich added flavor of shallots, garlic and fresh herbs.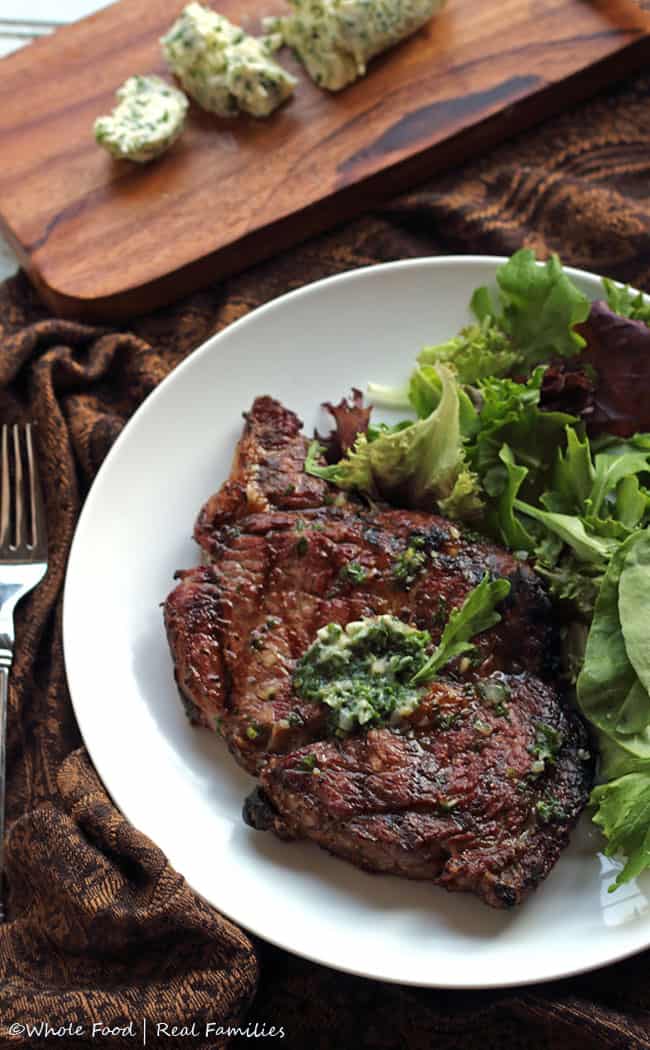 Pressure Cooker Beef Short Ribs taste like the weekend but are fast enough for a hearty weeknight dinner thanks to the pressure cooker.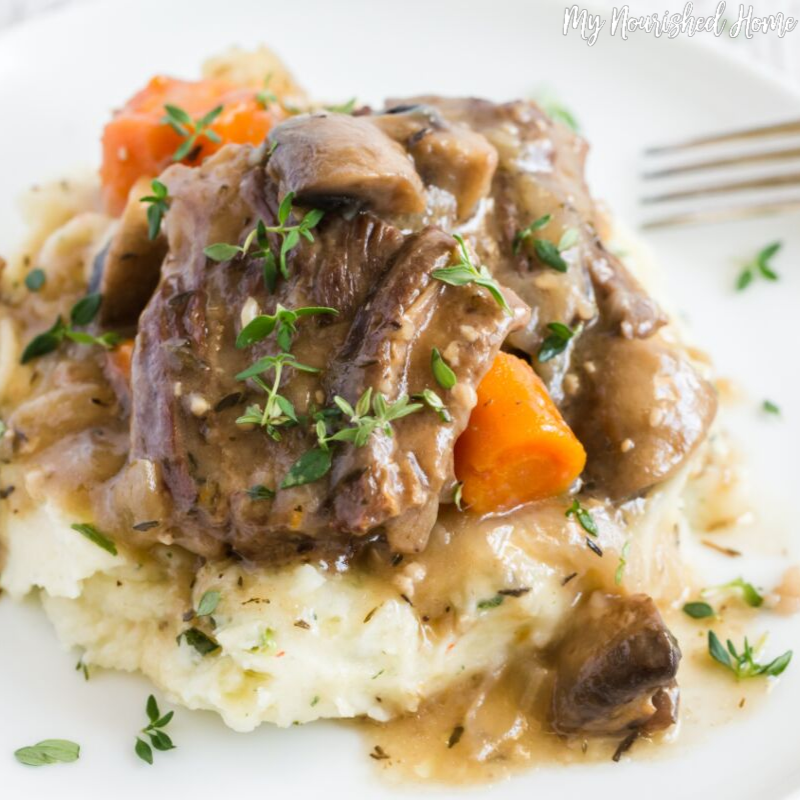 Cast Iron Flank Steak is the perfect weeknight steak dinner. Economical, lean and high in protein, flavorful and cooks in under 10 minutes.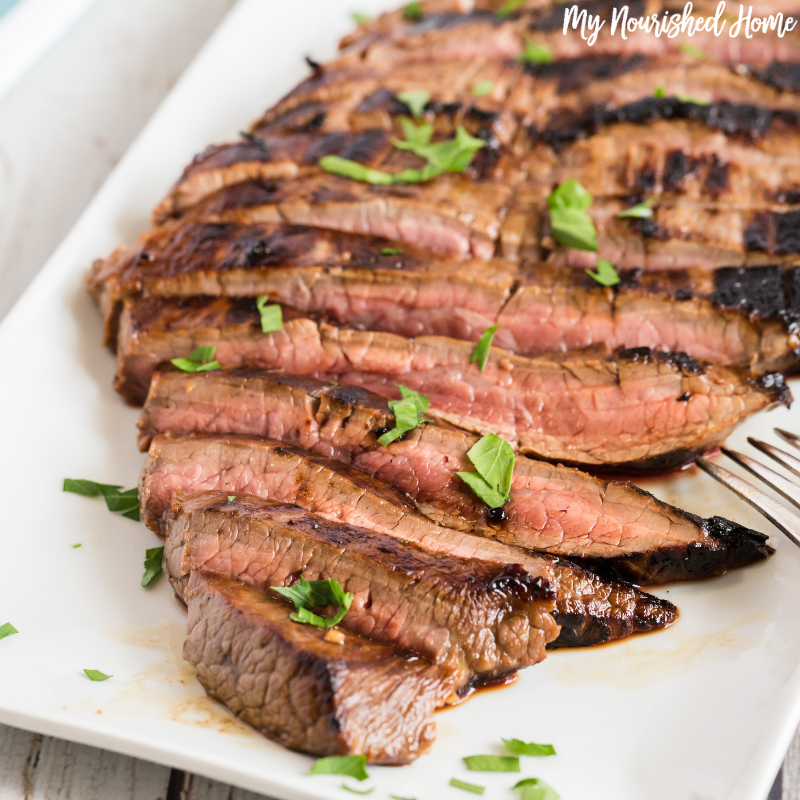 These Easy Beef Empanadas are a family favorite. Eat them with your hands, dip them in your favorite salsa. Don't forget the sour cream!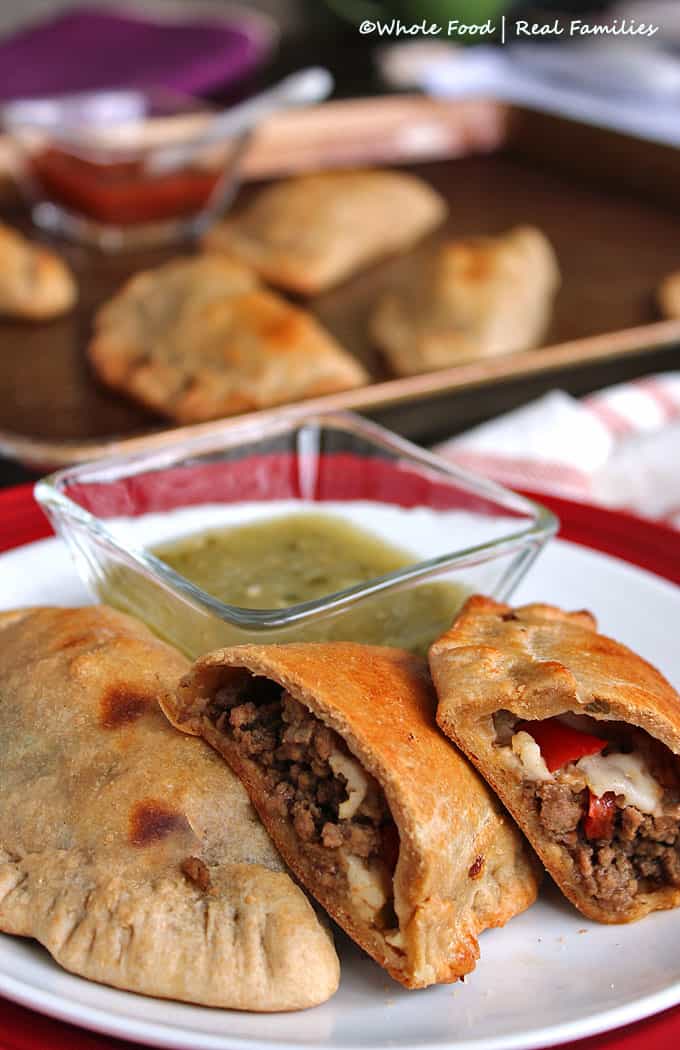 These are The Most Awesome Meatballs Ever and I don't say that lightly. You are about to change your family recipes. Not only are these awesome in sauce, or on a meatball sandwich, they are fabulous all by themselves.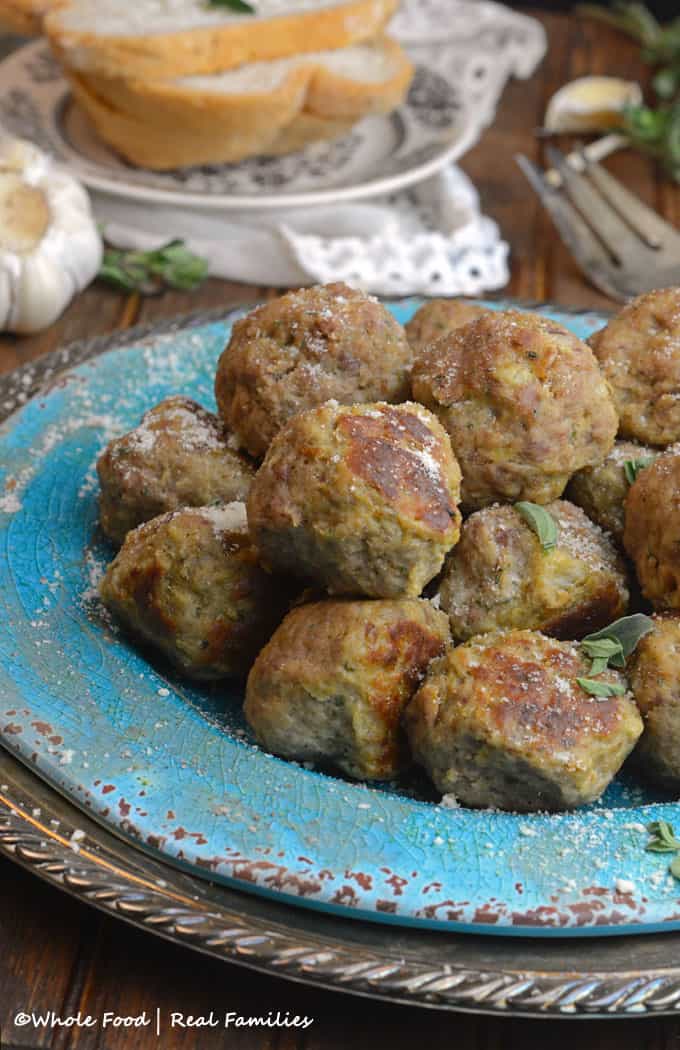 Peppercorn Beef Tenderloin Roast with Mushroom Cream Sauce is an elegant meal, perfect for holidays and time around the family table. The recipe depends on great beef and flavorful spices, not tricky techniques for a perfect taste. Simple and delicious.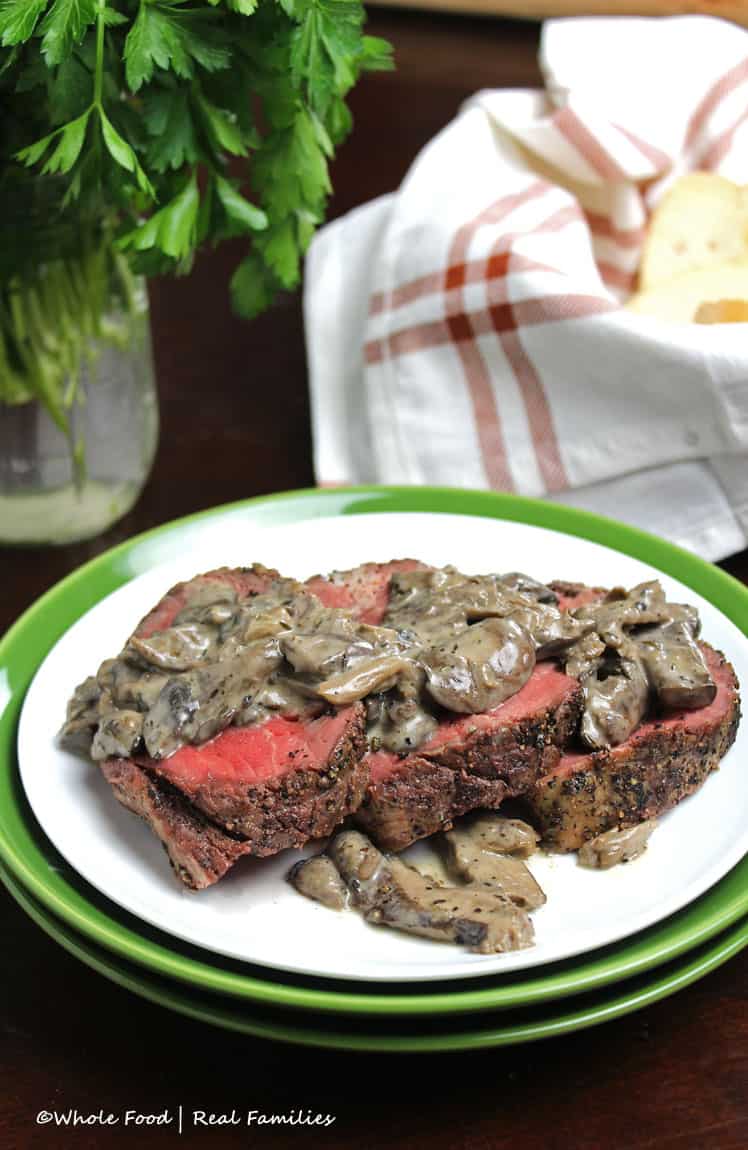 This Coriander and Fennel Crusted Top Sirloin Roast just might make you decide on beef as your go-to holiday dinners instead of the traditional turkey! Bold and flavorful but as simple as patting on some spices and placing in the oven.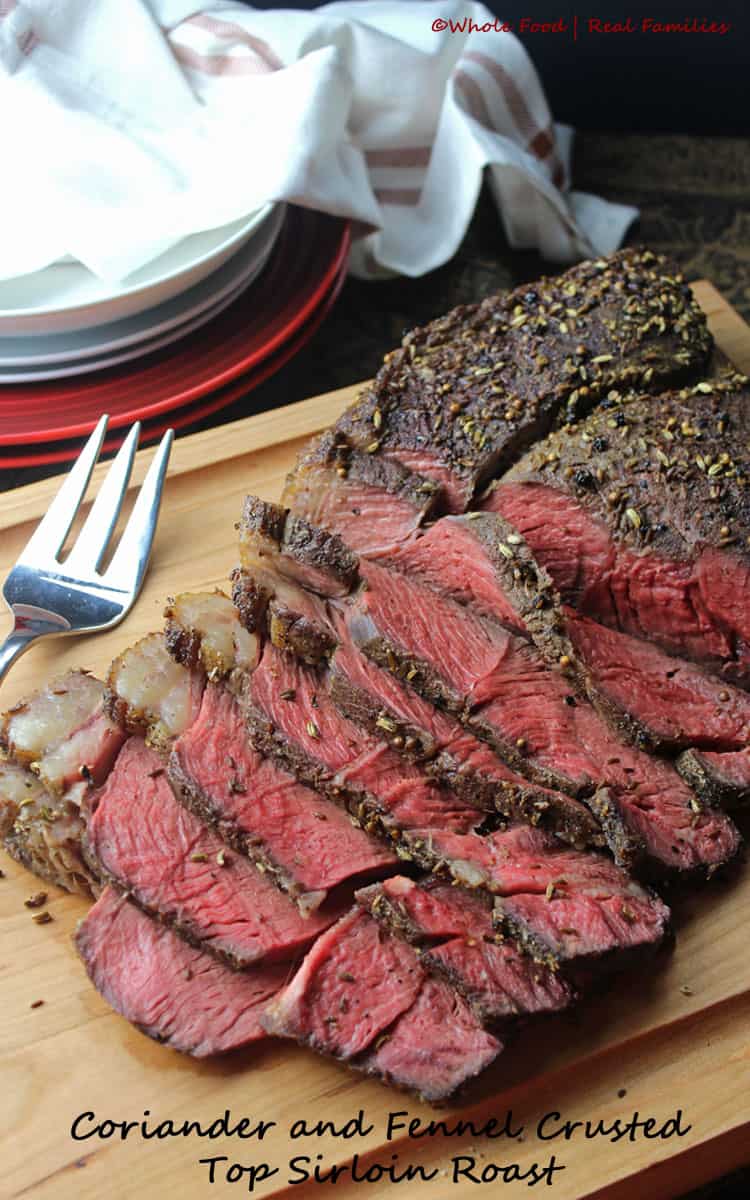 Coriander Crusted Steak Salad is flavorful and cooks and assembles quickly. Perfect with steak hot from the grill or use up leftover steak from previous meals.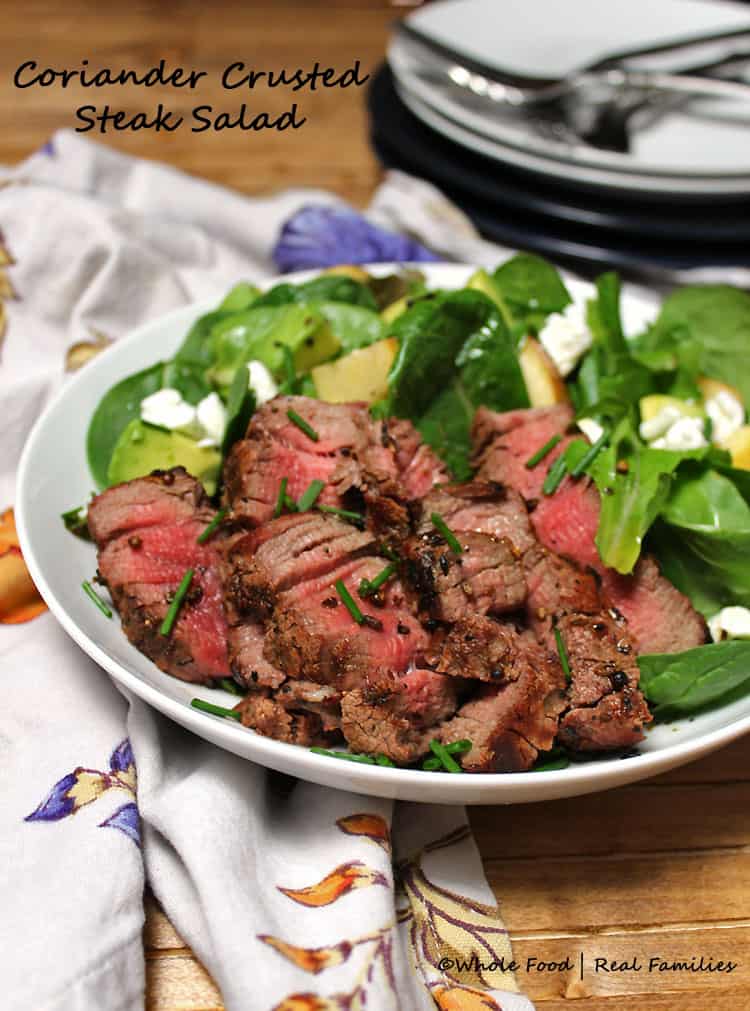 You will open your mouth wide for this Burger with Caramelized Onions and Mushrooms! It is SOOOO good!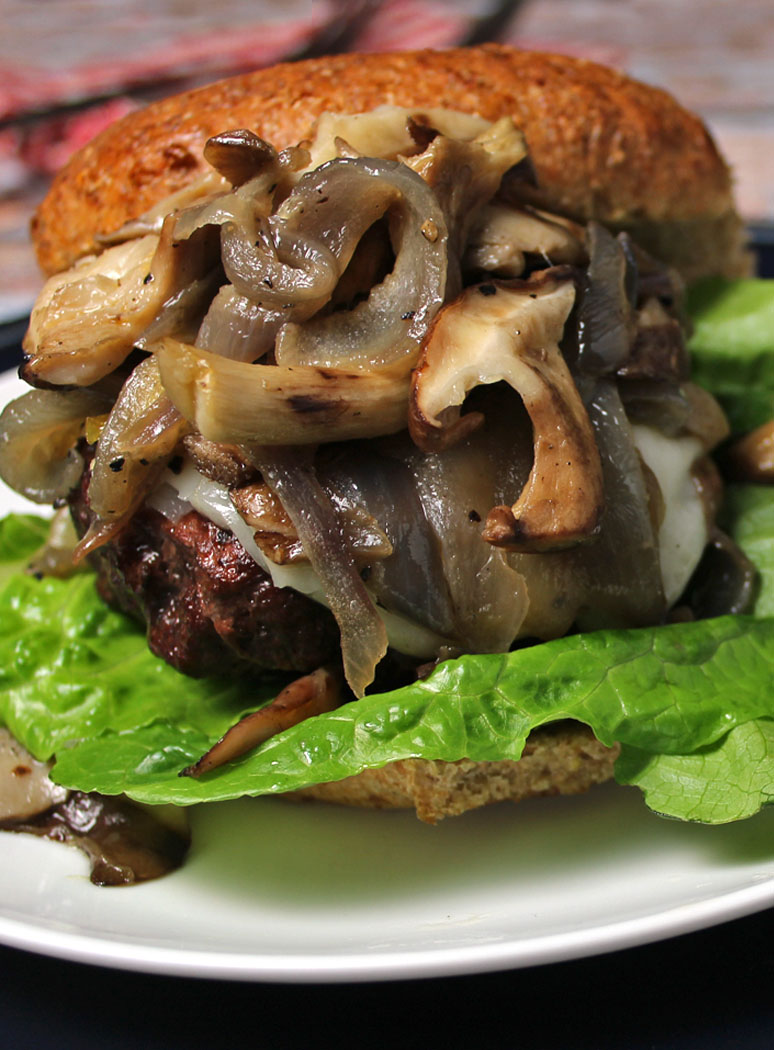 Loving these big beefy, Family Style Beef Recipes? Pin this collection for your next big beef craving!
Pin it for Later!