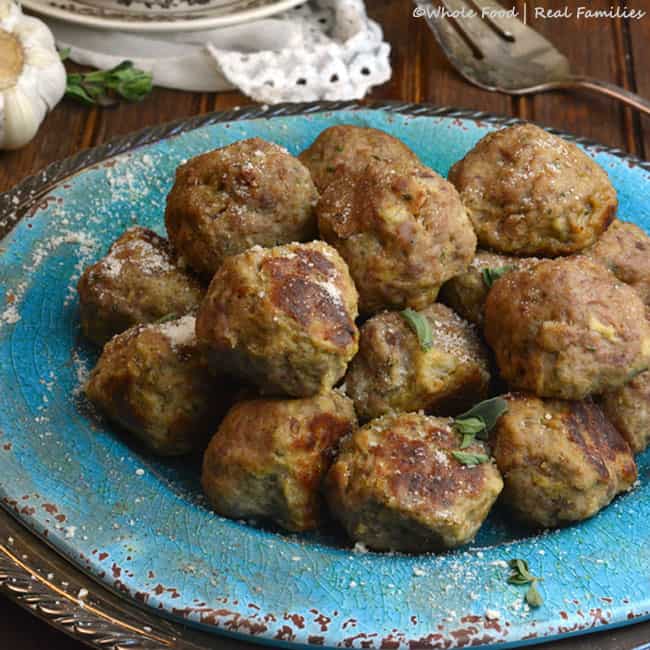 This is the most awesome Meatball Recipe and I don't say that lightly. You are about to change your family recipes. Not only are these awesome in sauce, or on a meatball sandwich, they are fabulous all by themselves.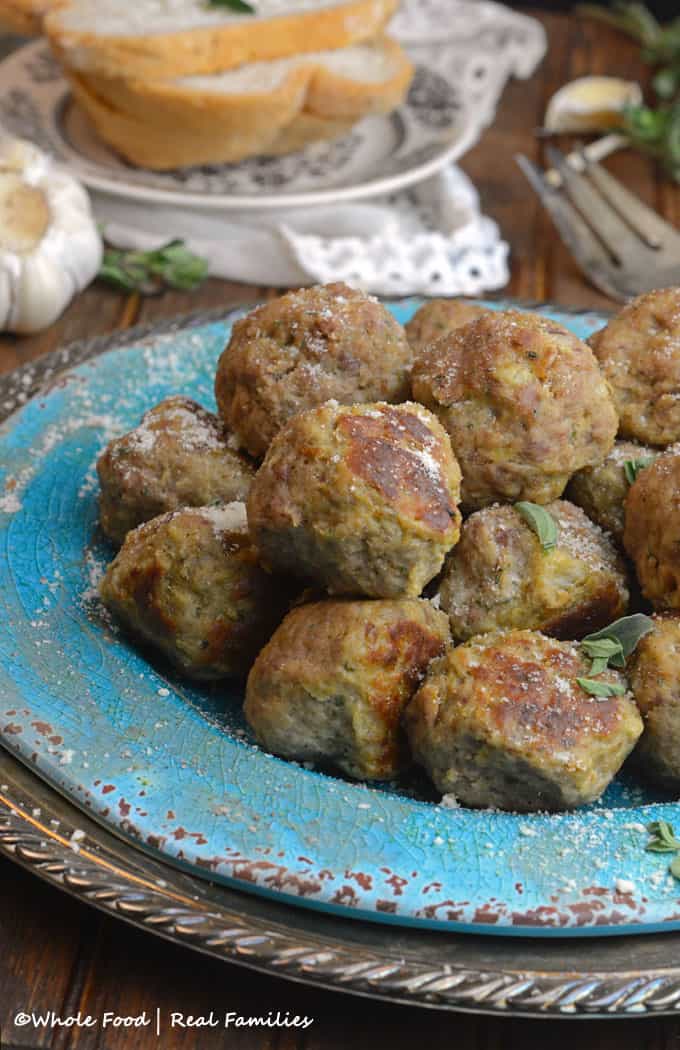 THE Meatball Recipe You're Going to Want to Keep!
If you are only eating your meatballs in spaghetti sauce you are missing out on the greatness of meatballs. Don't get me wrong, I love meatballs in sauce. But I also love them all by themselves – and don't forget in a meatball sandwich. If you don't believe meatballs can be a stand-alone main dish, give these a try before you give up on them!
This meatball recipe is a little spicy. I use chipotle pepper rather than red pepper because for some reason, my kids will eat chipotle pepper (even my babies) but complain that red pepper is too hot. It is still spicy but has a smokey quality – probably because chipotle peppers are smoked and dried jalapenos. But feel free to alter the amount of spice or get rid of it completely if your family has a particularly sensitive palate.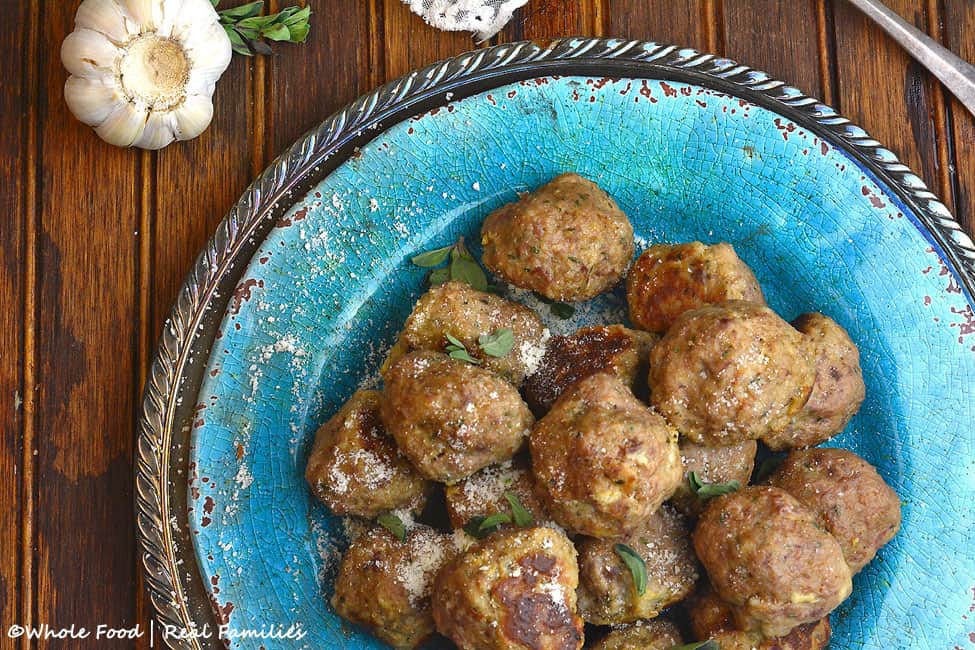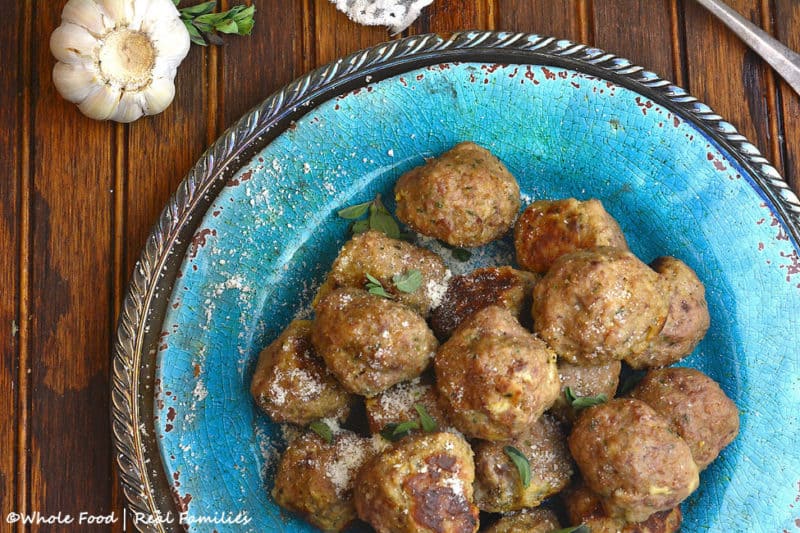 The great news about meatballs is they freeze well. So by all means, double this recipe so you have a go-to dinner in the freezer. But make sure you have a BIG bowl. When you are ready to thaw them out, move them from the freezer to the refrigerator the night before and just reheat them in the oven.
Another Easy Meatball Recipe… Because I love them so much!
Because I love meatballs so much, I also created this Swedish Meatball Recipe. Much like these meatballs, they are awesome for meal planning. You can make the meatballs ahead and freeze them. And just thaw them for dinner. Then all you have to make is the sauce and the noodles… no problem, right?!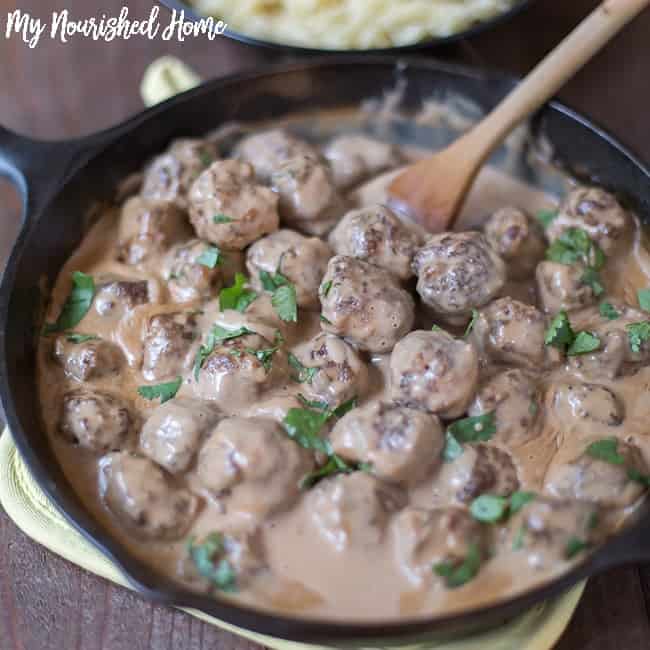 Looking for more flexible recipes like these meatballs? Here are 10 Easy to Cook Dinners Using Pre-Cooked Chicken. So make sure you bake or grill some extra chicken on the weekend. Looking for a different way to use some ground beef? This Burger with Caramelized Onions and Mushrooms is my favorite burger in the whole world.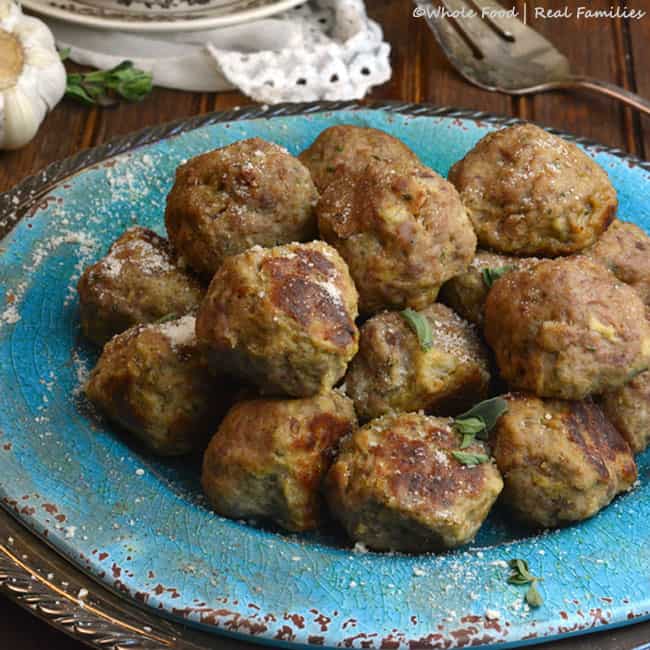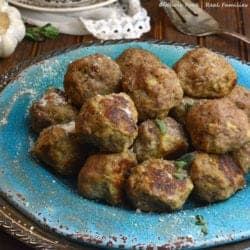 The Most Awesome Meatballs Ever
These are a little spicy. If you prefer them more or less spicy, change the amount of ground chipotle pepper.
Ingredients
2

lbs

ground beef

1

lb

ground pork

3

small onions, finely chopped

2

cloves

garlic, minced

2

tsp

kosher salt

1 1/2

tbsp

dried Italian Seasoning

2

tsp

ground chipotle pepper

more or less to taste

4 1/2

tbsp

Worcestershire sauce

1

cup

milk

1 1/2

cup

whole wheat breadcrumbs

3/4

cup

Parmesan Cheese, grated
Instructions
Preheat oven to 400 degrees.

Mix the beef, pork, onions, garlic, salt, seasonings, Worcestershire sauce together in a large bowl. Add the milk, whole wheat bread crumbs and Parmesan cheese and mix until the ingredients are well blended.

Form 1 1/2 inch meatballs with your hands and place onto a baking sheet. Bake in the preheated oven until no longer pink in the middle, 20-25 minutes.

Freeze the leftovers for an easy lunch or dinner another day!