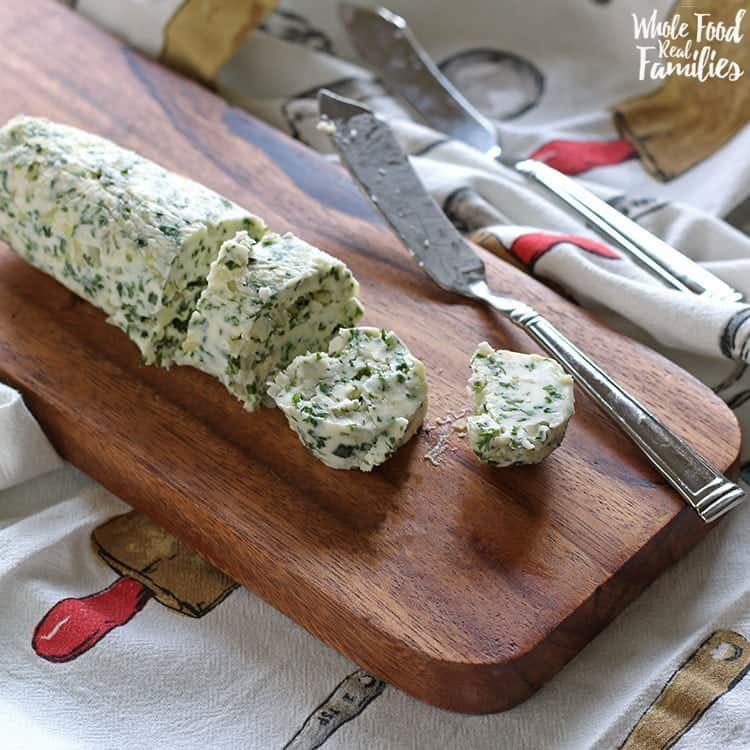 This Shallot Herb Compound Butter is so easy to prepare and will give new life to everything from your favorite steak to sauteed vegetables. Make it ahead and keep it in the freezer for a quick dinner shortcut.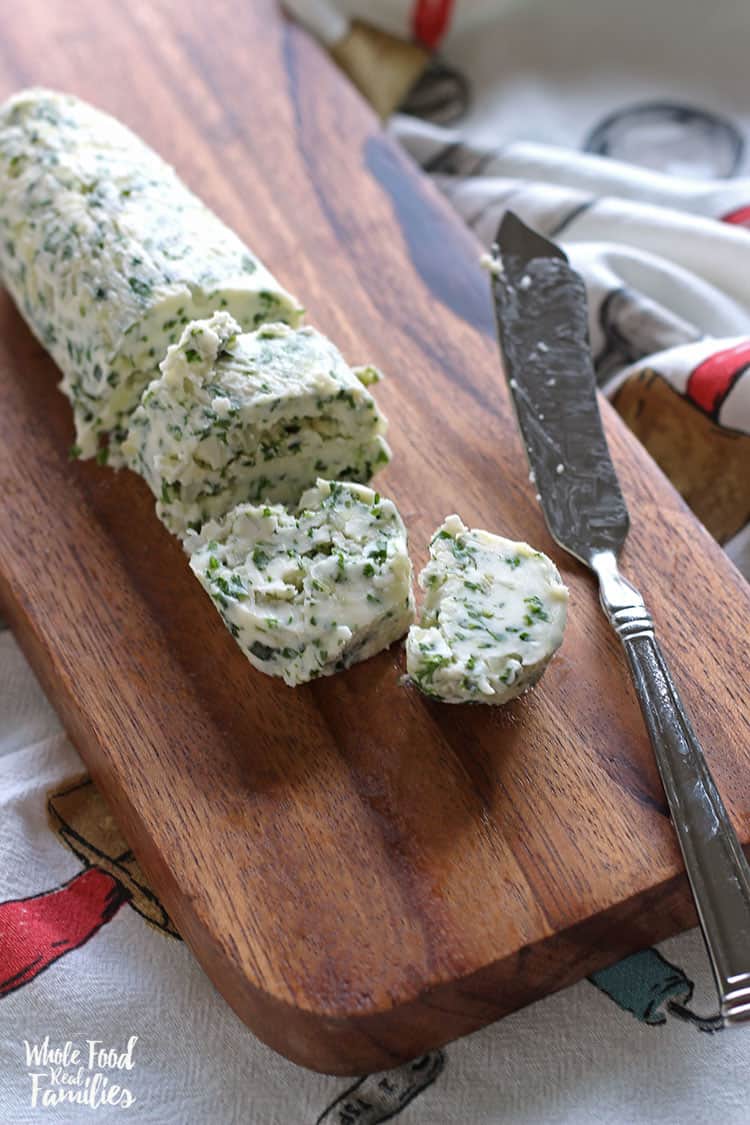 Shallot Herb Compound Butter to Dress Up Dinner!
Every once in awhile an idea is so simple that I forget to share it with everyone else. Shallot Herb Compound Butter is one of those ideas. It is as simple as a quick sautee folded into soft butter and cooled again. But have a slice of this compound butter on a steak hot off the grill and it is just magical.
Last summer, we were vacationing with extended family and because we actually LIKE to cook, my husband and I handled a great deal of the group meals. (We like to cook… crazy, right?!) We were all excited about the idea of a steak dinner. But when I started sauteeing garlic and shallots and chopping green things, I got some skeptical looks. Polite, but not exactly adventurous eaters, our family sat down at the table looking a little sad that I was mucking up their steak.
By the end of the meal, everyone was making muffled yummmmm noises while chewing and wiping up the melted butter with the rest of their steaks. The flavors in this Shallot Herb Compound Butter are not going to overpower your dish – but they will elevate it to crazy delicious.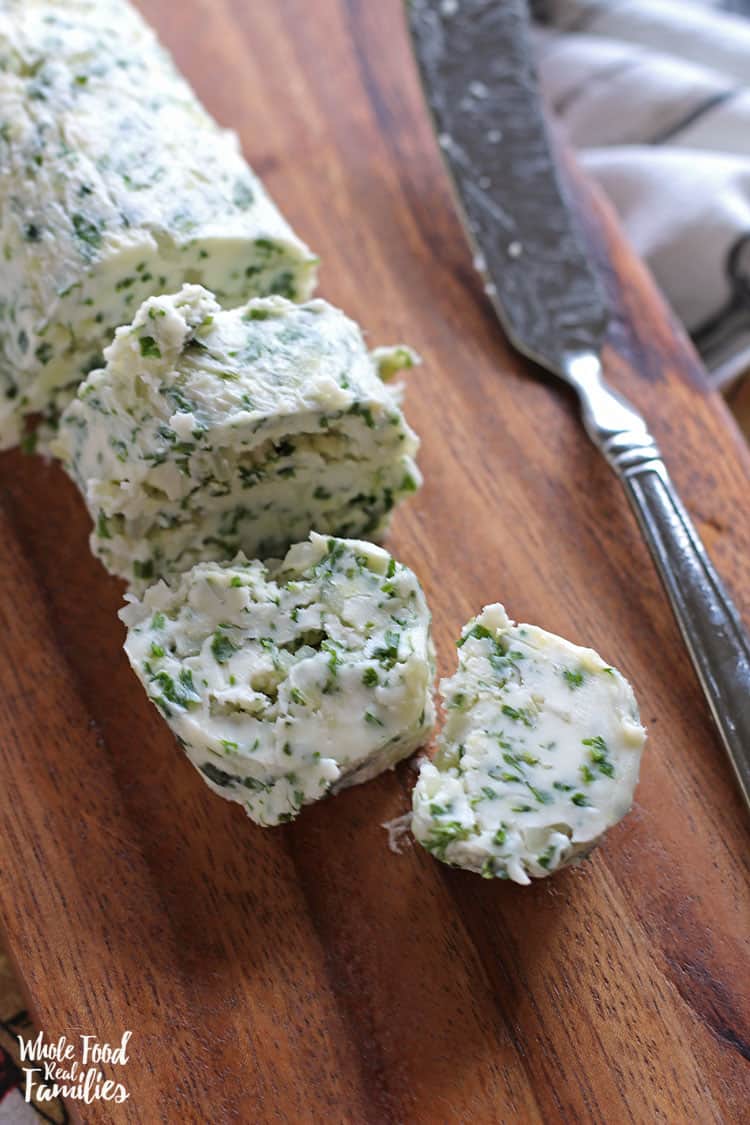 Compound Butter to Dress Up Sauteed Vegetables
So many varieties of sauteed vegetables pass across my kitchen table every week. Aside from being important for a healthy diet and delicious – sauteed veggies are also pretty easy and fast to prepare. That makes them perfect for weeknight dinners when my full-time job of being a food blogger meets my other full-time job of kid wrangling.
Getting sick of the same veggies? Need something new to dress them up and make them interesting again?
Make this Shallot Herb Compound Butter ahead and stick it in the freezer. Veggies get a huge upgrade with butter, shallots, garlic and herbs in the pan… And it takes literally no time because the work is already done. (Slicing ahead make it easier to just pull out of the freezer and toss in the pan.)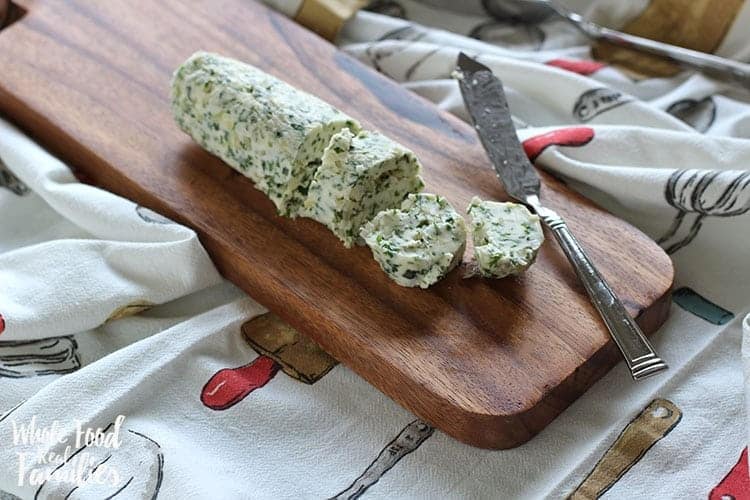 Shallot Herb Compound Butter for the Win!
Interested? Looking for ways to use this Shallot Herb Compound Butter next week? Let's talk about this Grilled Ribeye Steak!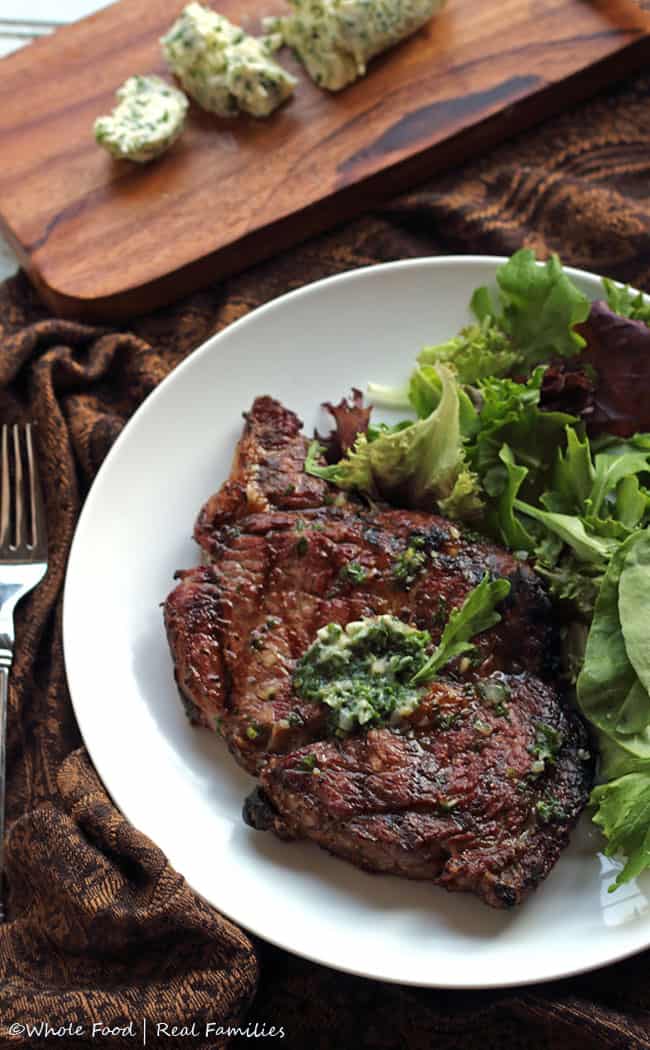 Need more choices? How about Sauteed Snap Peas and Asparagus!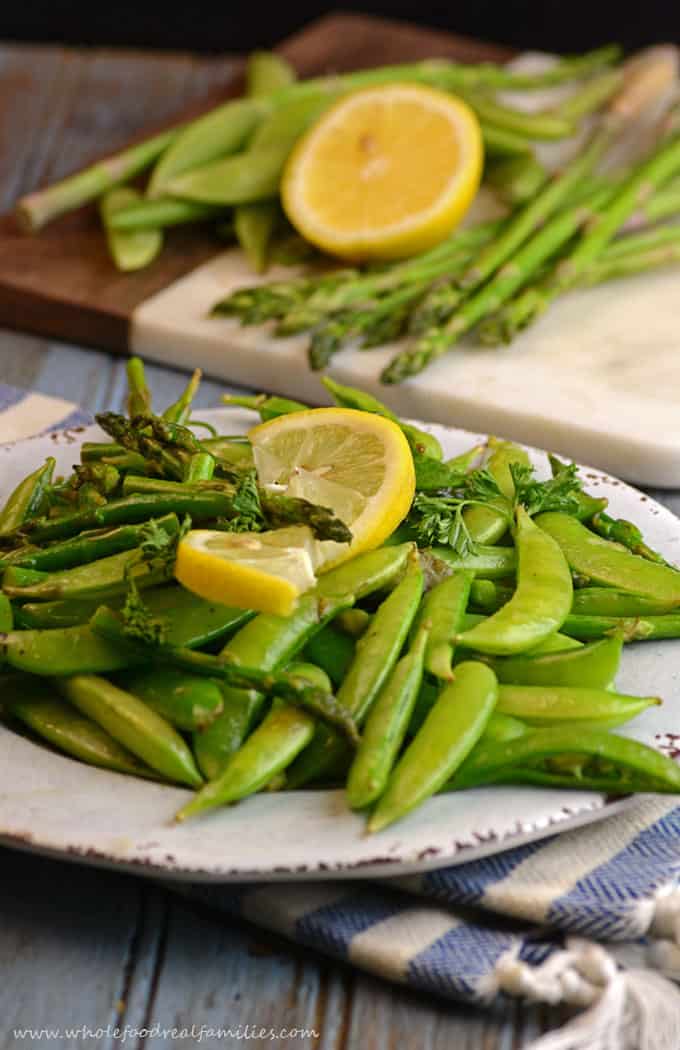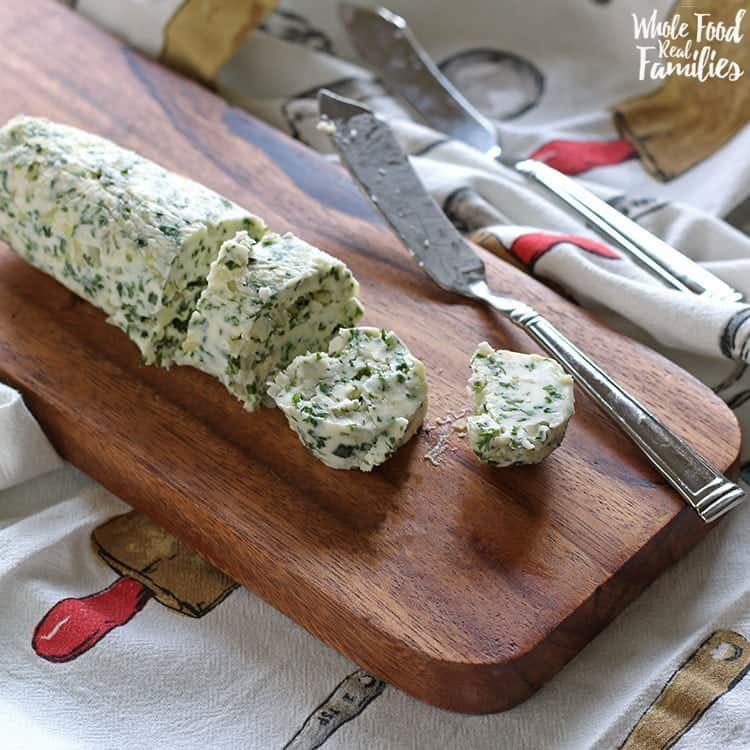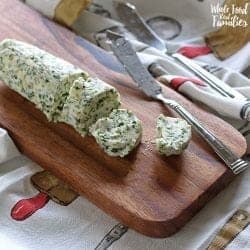 Shallot Herb Compound Butter
Course:
Appetizers & Sides, Main Dishes, Spices, Dressings & Marinades
Ingredients
2

sticks of unsalted butter

softened

4

shallots

minced

3

cloves

minced garlic

2

tbsp

fresh chives

minced

2

tbsp

fresh flat leaf parsley

minced

1

tbsp

olive oil

1

tsp

kosher salt

less if you use salted butter
Instructions
Let 2 sticks of butter soften on the counter. Do not use the microwave to soften or melt the butter!

Add 1 tbsp olive oil to a small sauté pan and warm over medium heat. Add shallots and allow them to soften for 2-3 minutes, stirring occasionally. Add minced garlic and let the mixture cook for an additional 1 minute until garlic is fragrant and soft. Remove from heat.

Add sticks of softened butter to a small bowl. Add cooked shallot and garlic. Also add minced chives, parsley and 1 tsp salt (you will use less if your butter is salted) Using a rubber spatula, gently fold the ingredients into the butter until well combined.

Turn out butter onto a square of plastic wrap and form a log with the butter. Wrap it up, twist the ends and pop the compound butter into the fridge for at least 2 hours to let it become firm again.

Add a thick slice of butter to hot steak, fish, or sauteed veggies!