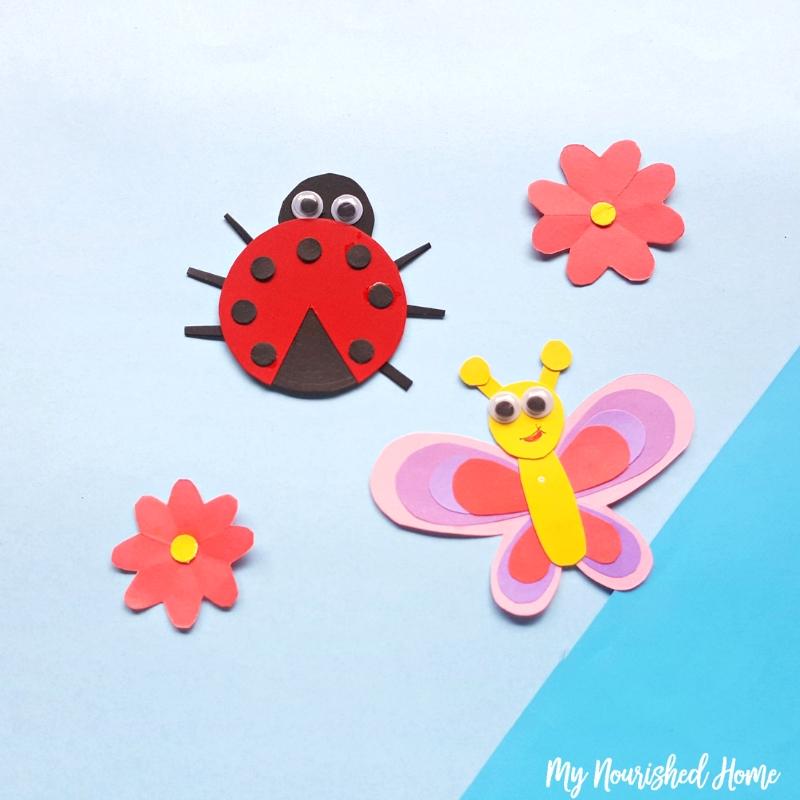 A paper ladybug craft for kids that requires paper, googly eyes and some glue. I also have a printable template for the paper butterfly as well.
A super simple but playful papercraft for toddlers and young children.
This is a creative way to bring your garden insect to life in a colorful and easy craft using colored paper. I share exactly how to make this fun ladybug craft.
Ladybug Paper Craft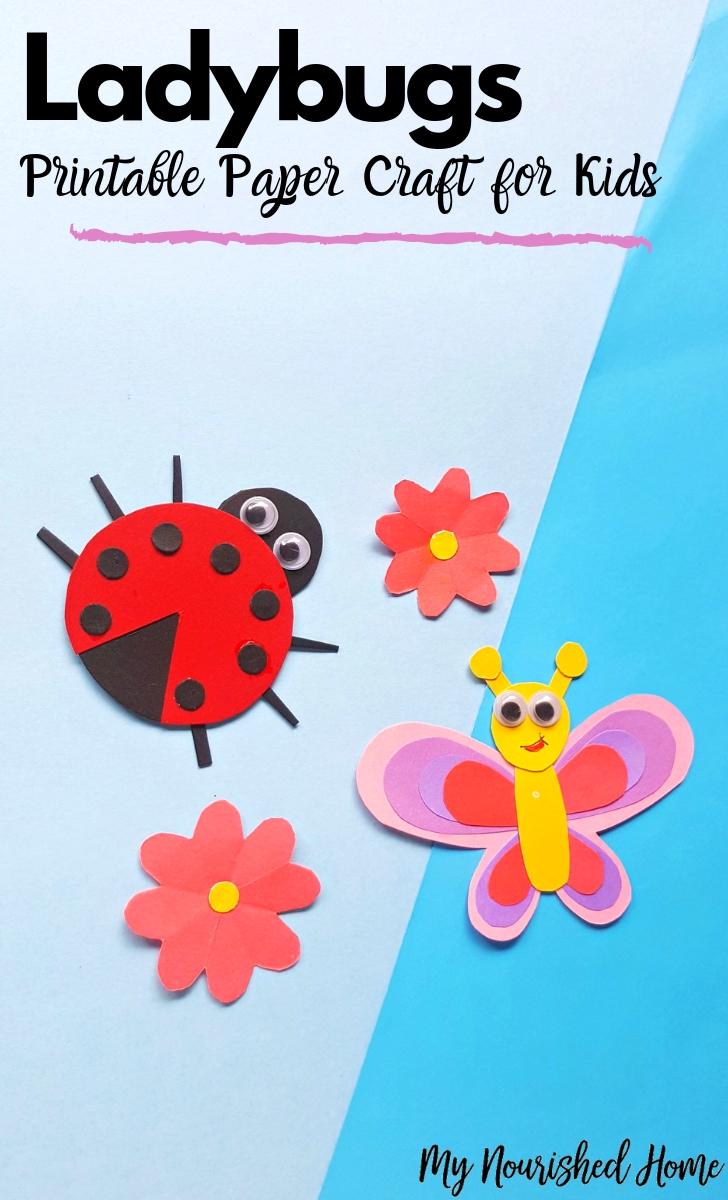 Grab the free printable to trace and cut all the shapes you need for this ladybug craft. A great way for little ones to work on their scissor skills! Or if they are a bit young, cut out the pieces for them and let them handle the glue. (If you are looking to develop hand coordination, you might want to try these 3D shape crafts. It is a fun, hands-on activity perfect for younger kids.)
Then let them piece together their ladybugs for a one-of-a-kind ladybug they can hang on the wall or play with for fun!
Paper Butterfly Craft
I also have the template to make this pretty paper butterfly as well. It is included so you can print and cut to make a handful of animals for your child to play with. Make as many or as little as you would like.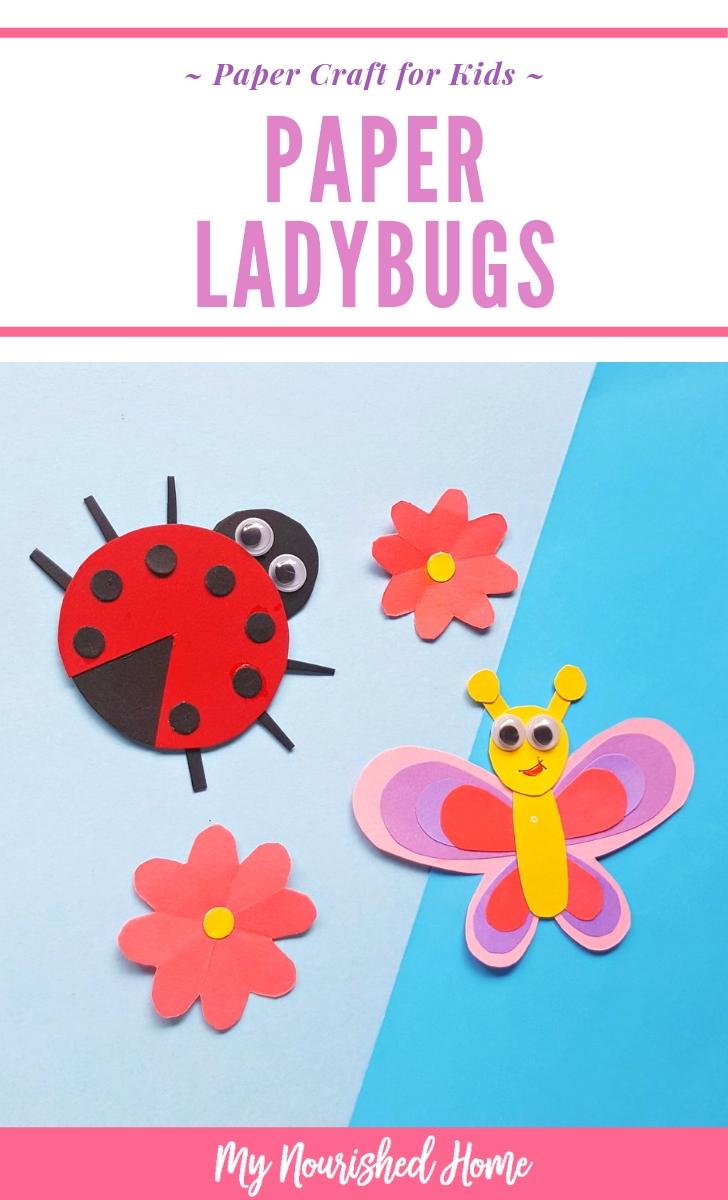 Why Should You Do This Paper Craft
Simple supplies required
Easy Instructions and Steps
Allows your child to learn to follow directions
Scissor skills
And just plain fun!
What Is The Best Paper to Use for This Ladybug Paper Craft
Construction paper or scrapbook paper will do. If you want them to be sturdier, then reach for scrapbook paper, as construction paper is a bit lighter in texture.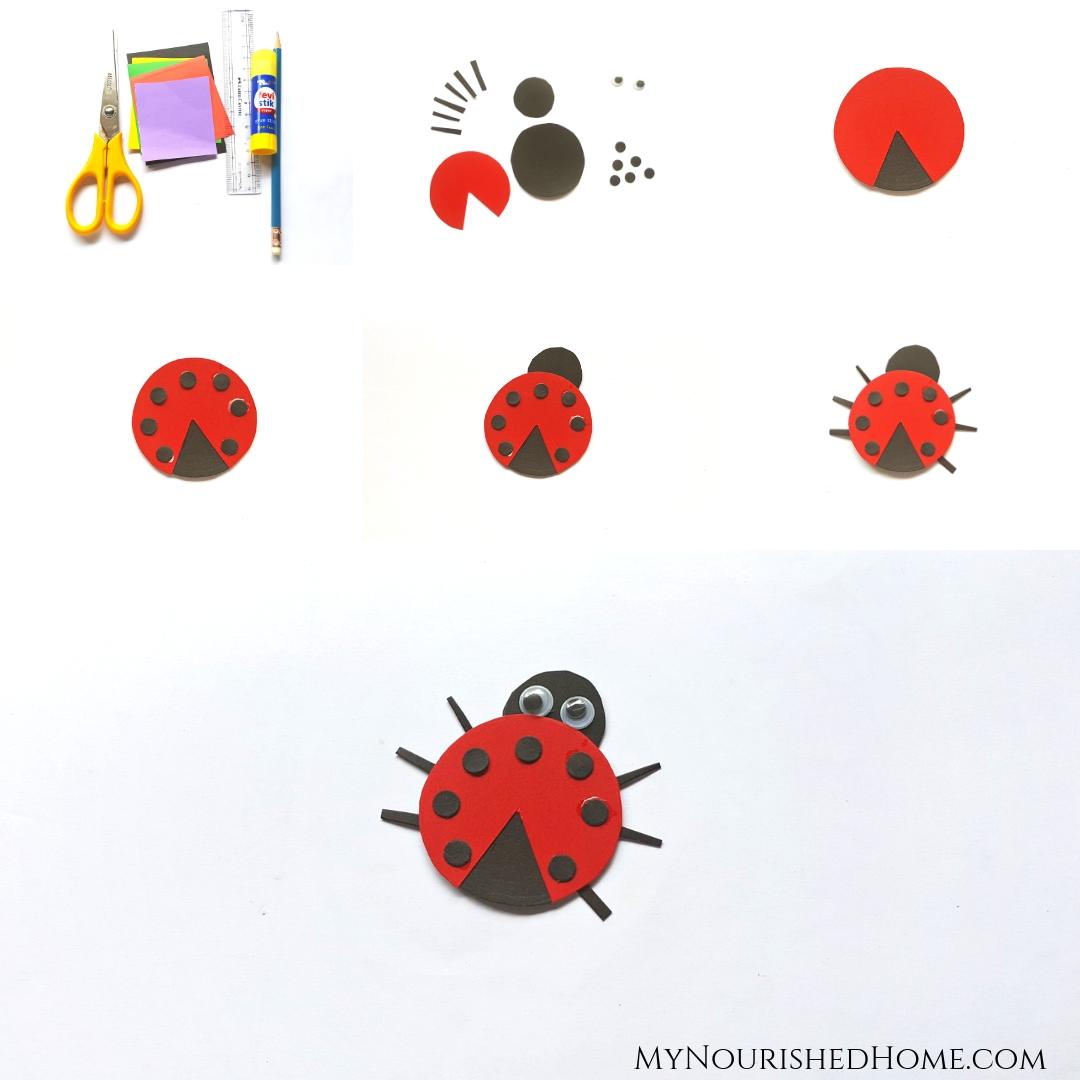 How To Make Paper Ladybugs
Here you will find step-by-step images that walk you through how to make the ladybug. I also attached a printable list of directions as well, and you will find the template for the butterfly and ladybug.
Have fun and get creative with the colors of paper you use, and just let your kids explore and create.
Ways To Use These Paper Ladybugs
You can let your child play with them, whether indoors or outdoors. Or you can opt to hang them on the wall as a decoration. Great for playrooms or even their bedroom.
Feel free to do whatever your heart desires. Your little ones will enjoy making and showing off their creations to family and friends.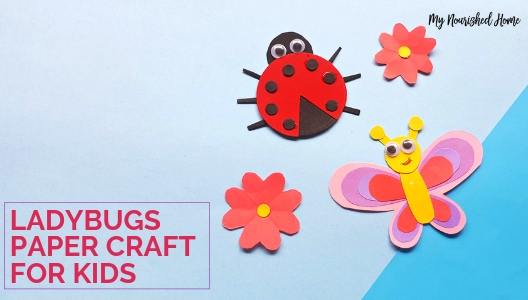 Free Printable Template
Here is the free printable template for this ladybug papercraft! Print, and re-use to make as many bugs as you would like! Or use the colored template and use your printer paper and skip the construction paper if need be.
Here are more papercrafts to consider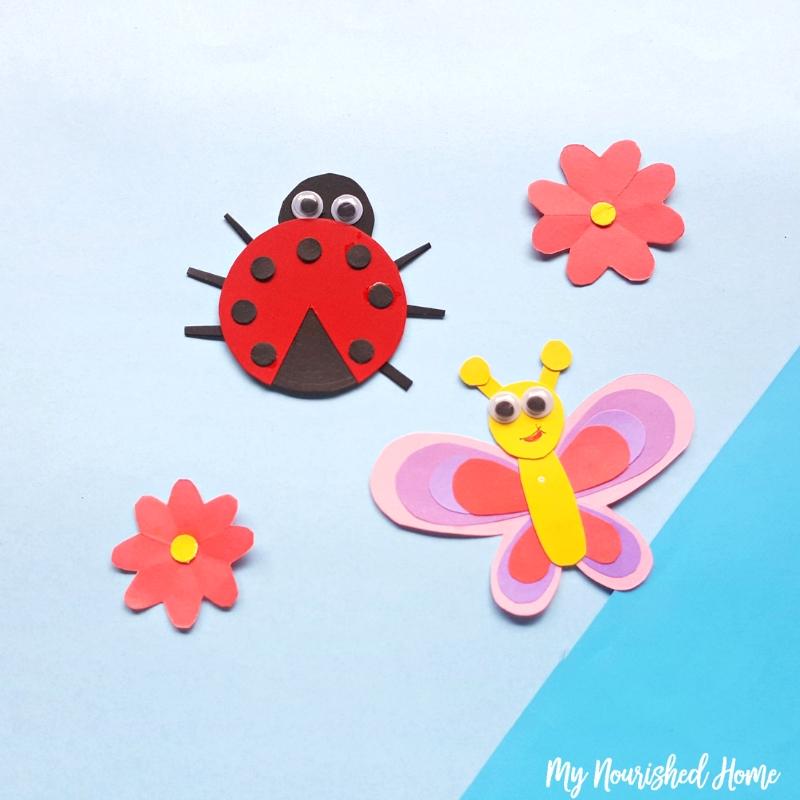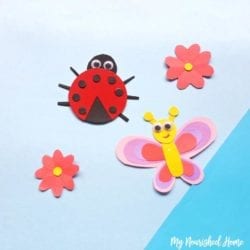 Paper Ladybug Craft for Kids
Celebrate all things ladybug with this adorable and easy paper ladybug craft for kids. Free printable templates included!
Ingredients
Colorful scrapbooking or construction paper

Googly eyes

Scissors

Glue

Ruler

Markers

Printable templates
Instructions
Print and cut out the templates for the ladybug. You can either use the colorful template or use the blank template.

Take the red circular piece and glue it over the black circular piece to create the ladybug's body.

Glue the tiny black round pieces over the red part of the ladybug's body for spots.

Take the slightly smaller black circular piece from the template and glue it on top of the ladybug's body. You can either glue it on over the top or underneath the top part of the ladybug.

Take the tiny black strip shapes for the ladybug's legs. Glue 3 legs on each side of the ladybug.

Finish it off by gluing two googly eyes on the head of the ladybug.