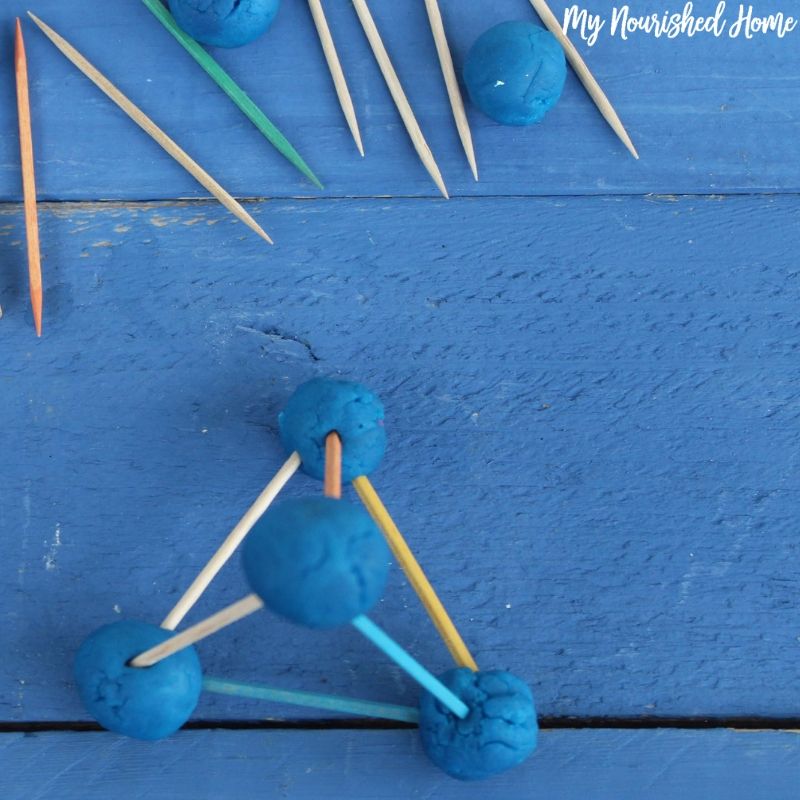 3D Shapes Craft for Kids is a fun way to get your child busy and using their brain to strategize how to piece this 3D Playdough craft together.
If you are looking for a fun way to pass the time, try my 3D shapes craft. It is easy, and just 2 items needed for hours of endless fun.
3D Shapes Craft
The best part of these shapes craft is there is no wrong or right way to create. They can build anything small or big, just as long as they have enough toothpicks and playdough to create.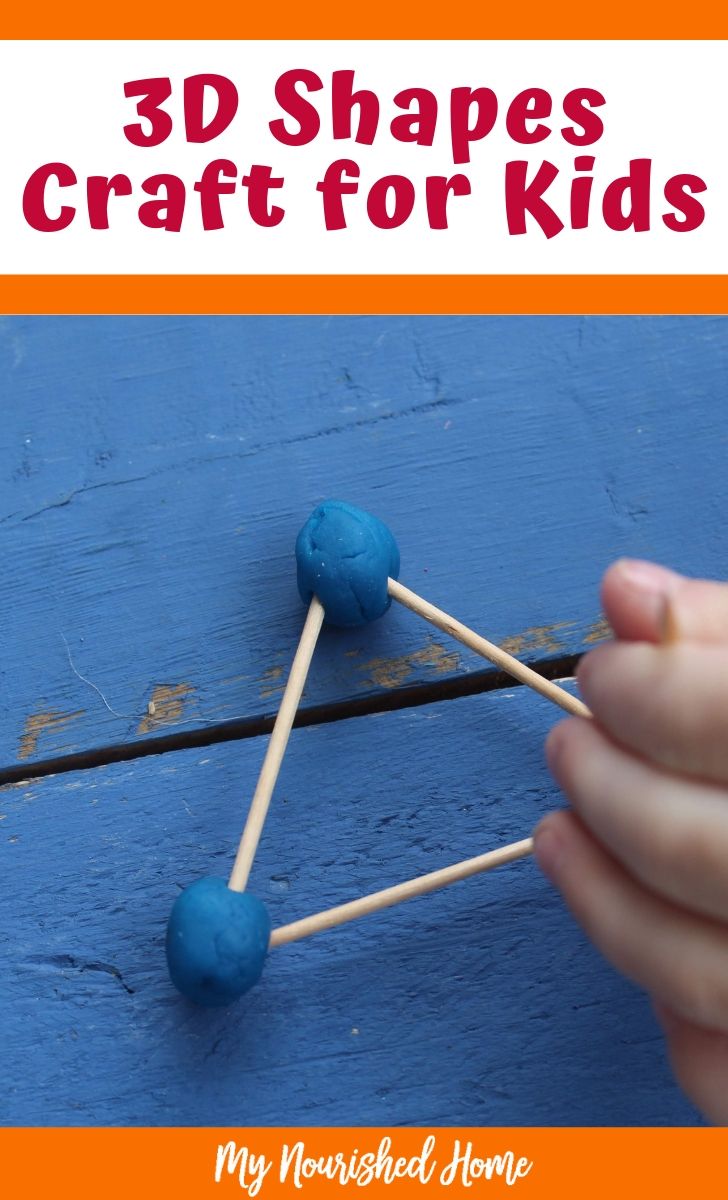 Ways Your Child Learns With This 3D Shape Craft
Works on developing fine motor skills
Problem Solving
Imagination as they create
Learn about textures from each object
And More
As you can see this is going to be fun but also something that is educational for your child. No matter how big or how small they will learn to piece their shape together to create something from their imagination.
What If I Don't Have Toothpicks For 3D Shape Craft
You are welcome to find craft sticks and use that as well. Those would be great for little kids so they don't poke themselves with the toothpicks.
But for older kids, they will enjoy the toothpicks as they will be easier to use since lighter and smaller in size.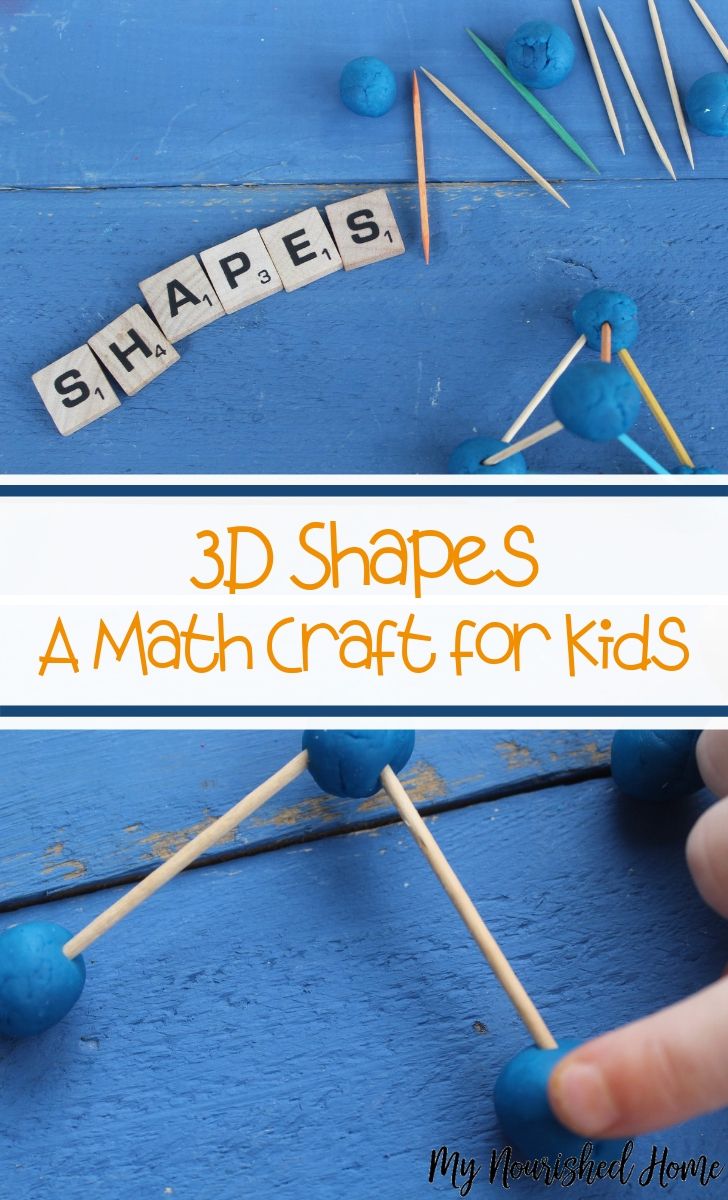 What Can I Use Instead of Playdough
If you don't have playdough, you are more than welcome to reach for something like modeling clay. Anything that you can easily shape and form into balls will work great for the toothpicks to stick into and hold the shape.
How To Make 3D Shapes
Sit down and teach your child how to make the playdough balls, and then create to toothpicks to go into certain areas to make a triangle. It is a great way for them to problem-solve.
They can make triangles, squares, and more. The possibilities are endless. I share directions below on how to walk you through how to piece together your first 3D shape to make the triangle pictured.
How To Make This 3D Craft Into A Math Craft For Kids
Grab a pencil and paper and let them work at figuring how many toothpicks they need to make a triangle, and how many playdough balls. Have them create different shapes, and keep track of what they use for each.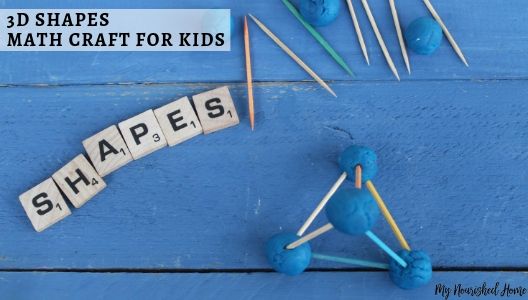 It is a great way for your child to count, strategize, and more. You could even have them do a guess at first of how many toothpicks they need to make a 3D square. Then build one and look at the paper to see how close or far off they were in the guess.
Looking for more crafts to do with kids
Under The Sea | Let your child learn all about what is under the ocean. Colorful fish, fun shapes, and a fun easy paper craft to keep your child busy.
Sunflower Craft | Bright, cheery, and a fun way to dress up your home. These paper sunflowers are so fun, and kids will love using their imagination as they transform paper into a colorful flower.
Paper Pinwheels | I loved making pinwheels as a kid. Here is a fun craft to make that will give your child hours of fun, to play with it once it is made.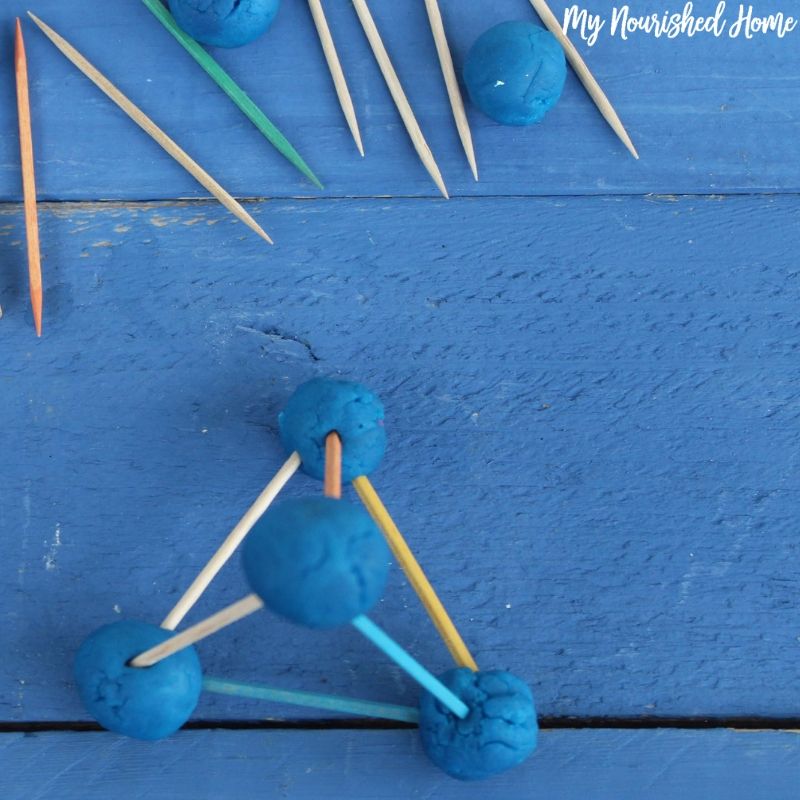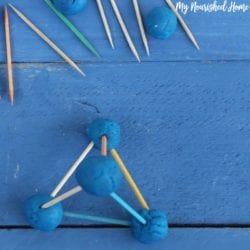 3D Shapes Math Craft for Kids
Turn play into learning with this 3D shapes math craft for kids!
Ingredients
Playdough (any color)

Toothpicks
Instructions
Use the playdough to form small balls.

Offer the playdough balls and toothpicks to your child.

Encourage them to insert a toothpick into a playdough ball and begin forming the shape you have selected to work on.

As an example, you will need 3 balls of playdough and 3 toothpicks to form the base of a triangle.

Next, insert a toothpick into each playdough ball, upright.

Add a playdough ball to the top of each toothpick.

Now, connect the playdough balls on the top layer with three more toothpicks.

This forms your 3D shape!

Keep going to discover what other shapes you can make!