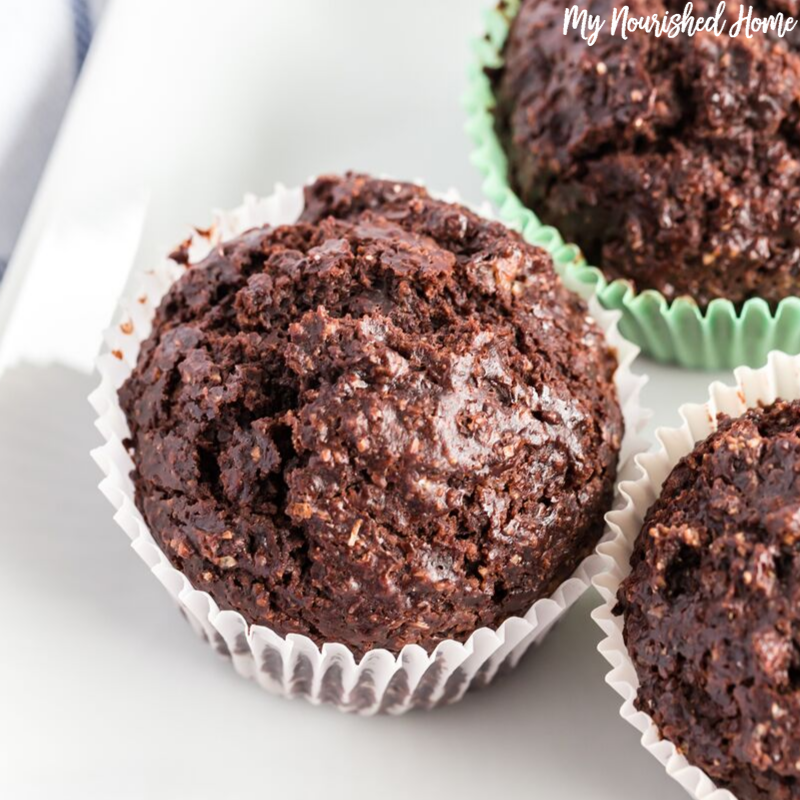 These Healthy Chocolate Muffins help you eat well and have your chocolate too! They are richly chocolate, so my kids love them. And healthy enough that I can actually serve them for breakfast with no guilt!
Healthy Chocolate Muffins
How do you make chocolate muffins healthy?
First, you switch out the traditional white flour for a healthier option. We like to use whole white wheat flour because it tastes milder than traditional wheat flour but is more nutritionally dense than regular white flour. (I have nothing against having a treat –> these chocolate mint cupcakes are amazing!)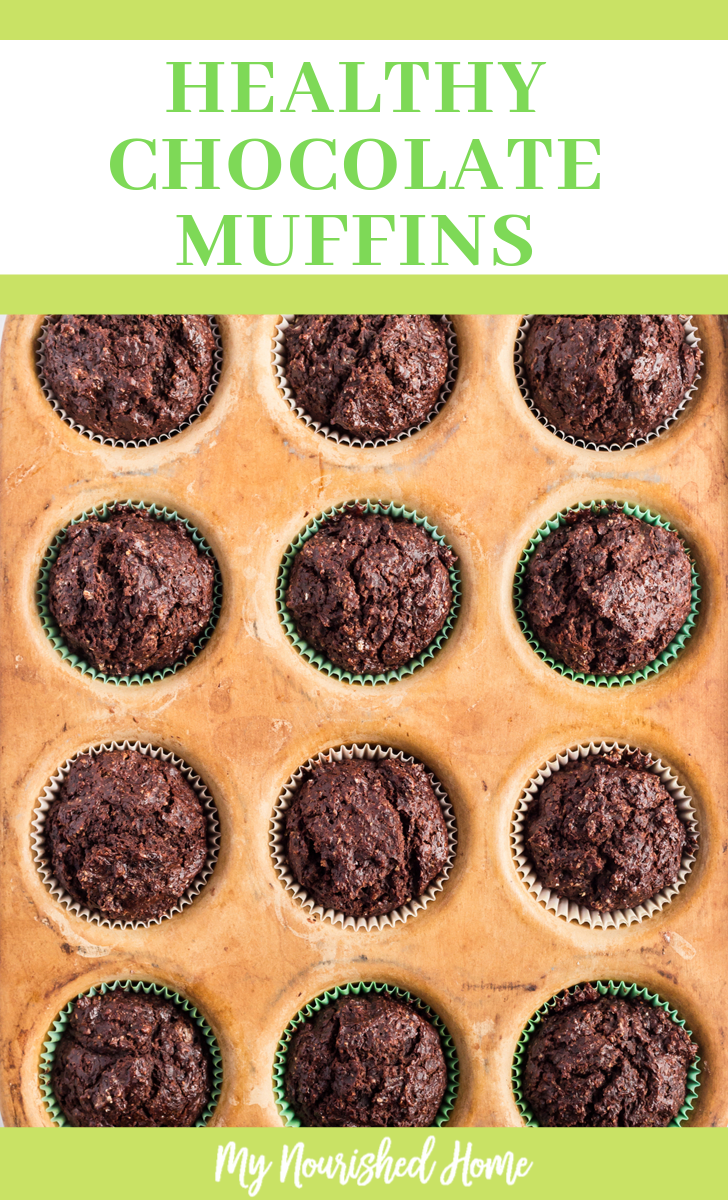 We also lighten up the sugar content and switch out white sugar for maple syrup. These muffins are lightly sweetened, they definitely don't taste sweet like store-bought muffins but they are delicious and super chocolate tasting.
We also make these healthier by increasing the moisture and protein content in these muffins with a dose of Greek Yogurt!
All these changes give these healthy muffins a really tender crumb – sometimes a challenge to overcome when baking with whole wheat.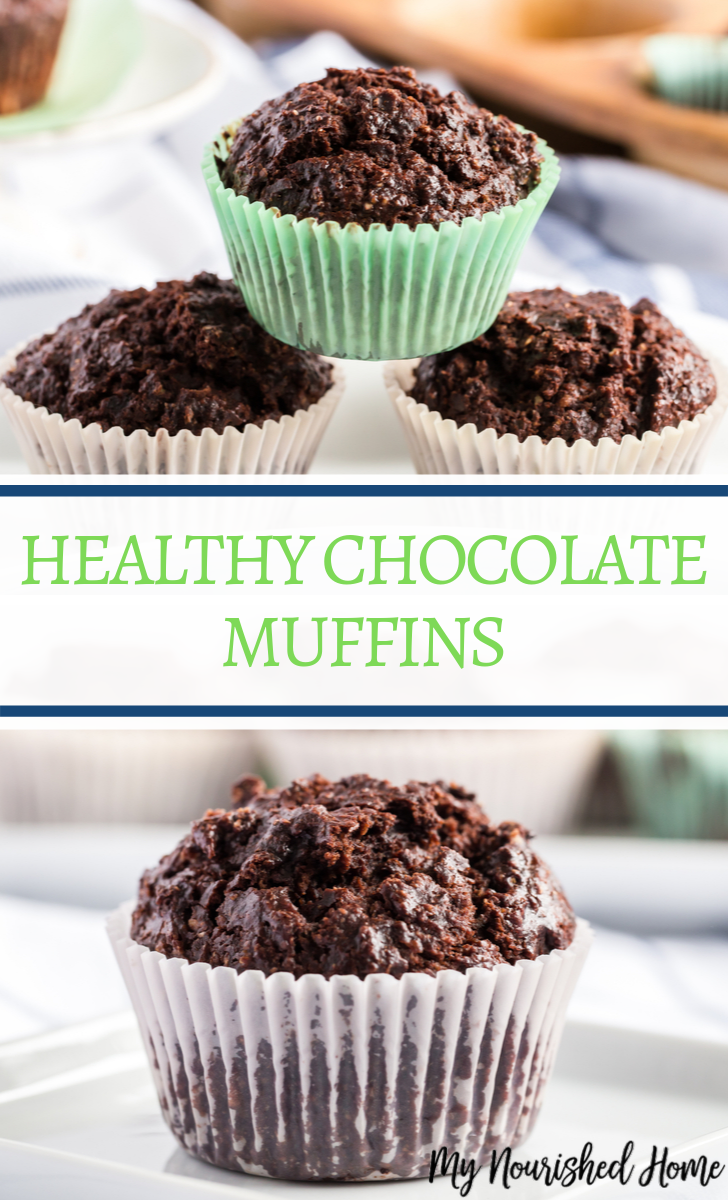 How to Freeze Muffins
Luckily these freeze great so I make a big batch and pull them out of the freezer to pack in lunches or as a special treat anytime.
Some advice: If you actually want them to make it to the freezer, you should put them there before you tell your kids you made them.
To freeze chocolate muffins, make sure they are completely cooled. If they are the slightest bit warm, they will sweat inside the freezer bag and make the tops of the muffins sticky when they thaw. So make sure they are completely room temperature.
Freezer Tip: Six of these muffins fit perfectly in a gallon size freezer bag. When thawing, move them from the freezer to the refrigerator to thaw overnight. You can pull them from the fridge for lunchboxes or heat them for breakfast.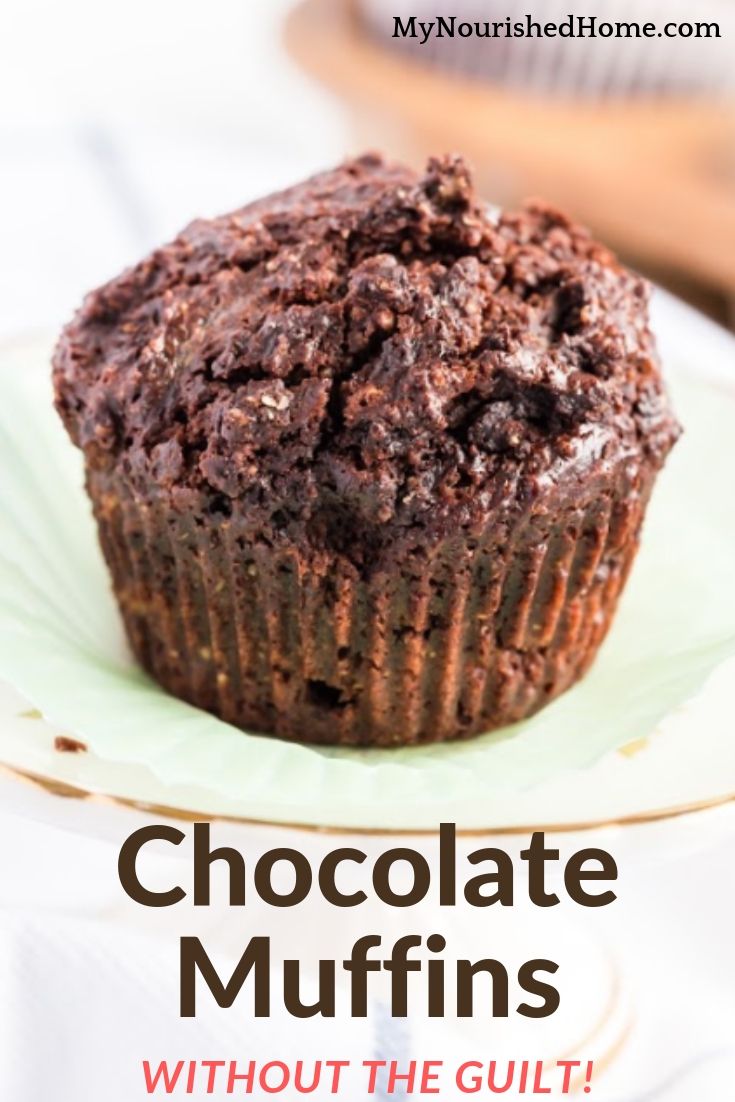 Chocolate Muffins Can Be Healthy and Delicious!
This muffin recipe has been around our house awhile and it is always the one I come back to. My little kids especially love them as mini muffins. I think because they can fit a muffin in each hand. 🙂 I absolutely love this brand of pans. They are heavy enough that they don't warp and pop in the oven. But are still really affordable. This is the mini muffin pan that I have.

I feel like I get extra mom points when I bake these. If you don't believe me, check out the picture below.
I've created recipes at home during my kids' whole lives. The tiny baby hands below are my then 2-year-old. That has been a few years now. But before she was tall enough to see over the table, she would feel around up there hoping to snag something good while I was taking pictures.
She got especially excited to steal chocolate muffins – but was pretty darn happy to make off with silverware, napkins too. I have about a dozen other pictures just like this one. It was a challenging day as an at-home photographer but a pretty awesome day as a mom.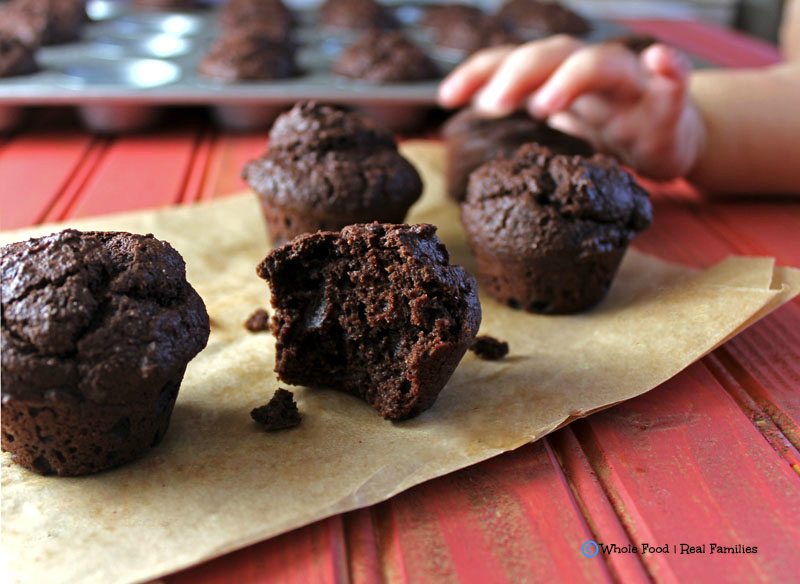 More Healthy Muffin Recipes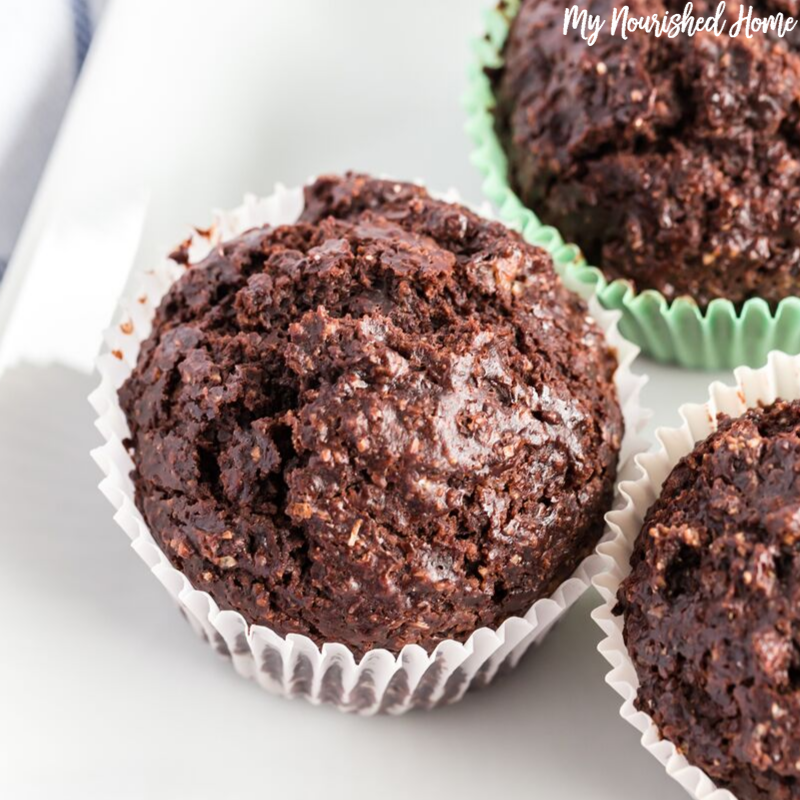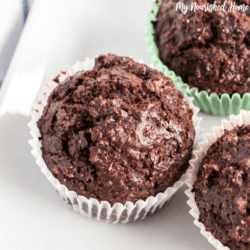 Healthy Chocolate Muffins
This recipe uses a standard sized muffin tin. If you use one that is larger or smaller, adjust your cooking time accordingly. You do not taste the coffee in this recipe. It just makes the chocolate taste more chocolaty... That is always good, right?! If you want these to taste more like a traditional chocolate muffin, do not sub traditional whole wheat flour for white whole wheat flour! Traditional whole wheat has a much stronger taste. Also, these are not overly sweet. If you are looking for a chocolate cupcake, this is not it. 🙂
Course:
Breakfast, Dessert, Snacks & Treats
Ingredients
3

cups

white whole wheat flour

1

tbsp

baking powder

1

tsp

salt

1

cup

unsweetened cocoa powder

1

cup

maple syrup

3/4

cup

coconut oil, warmed to liquid

1/2

cup

Greek Yogurt, Plain

I have used sour cream in a pinch and it works well too!

1

tbsp

vanilla extract

2

eggs

3/4

cup

milk

3

tbsp

strongly brewed coffee
Instructions
Preheat oven to 375 degrees. Lightly oil muffin pans or line with paper liners.

Use a whisk to combine all dry ingredients in a large mixing bowl.

Use whisk to combine all wet ingredients in a separate mixing bowl and whisk until ingredients emulsify and become uniform. Add wet ingredients to dry ingredients and mix well.

Spoon batter into muffin pan until cups are 2/3 of the way full. If using chocolate chips, drop a couple on top of the muffin batter.

Cook muffins for 18 minutes or until a toothpick comes out of the center cleanly. Enjoy being mom of the year!