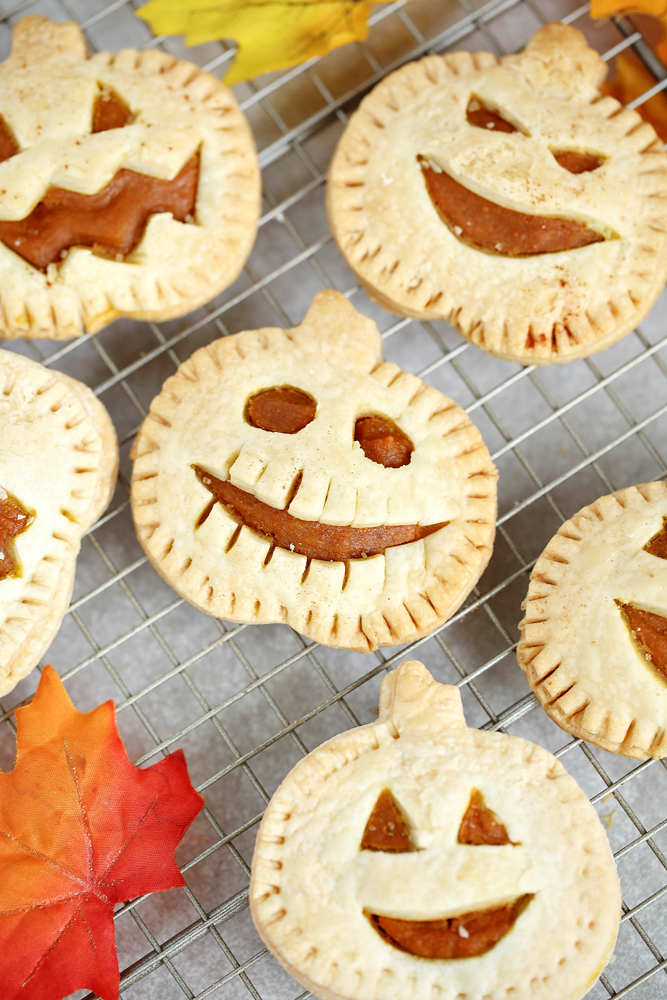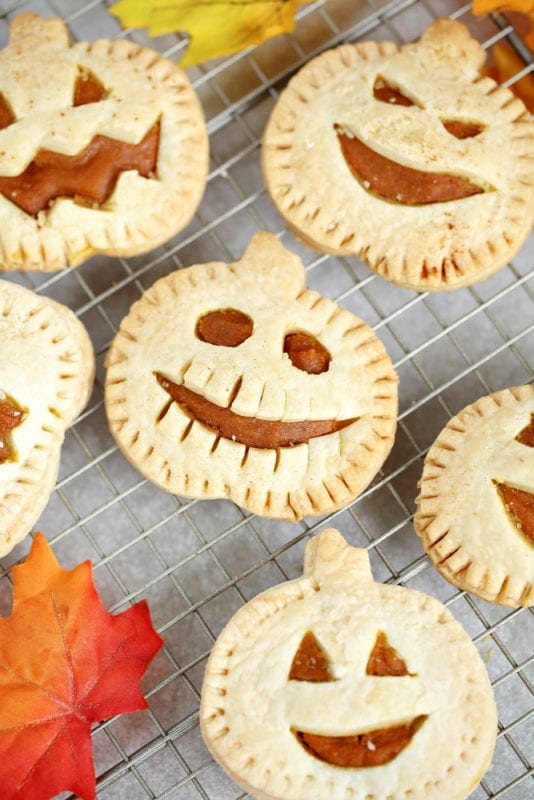 Jack-O-Lantern Hand Pies are the most fun for Halloween. My girls really enjoy getting in the kitchen and making these pastries with me. They are also pretty impressive when friends come over to visit!
Jack-O-Lantern Hand Pies
My girls love Halloween but are too young for truly scary! So we look for lots of fun ways to celebrate together. They love dressing up for trick or treat – but the truth is, those costumes are well used by the time October 31st actually rolls around.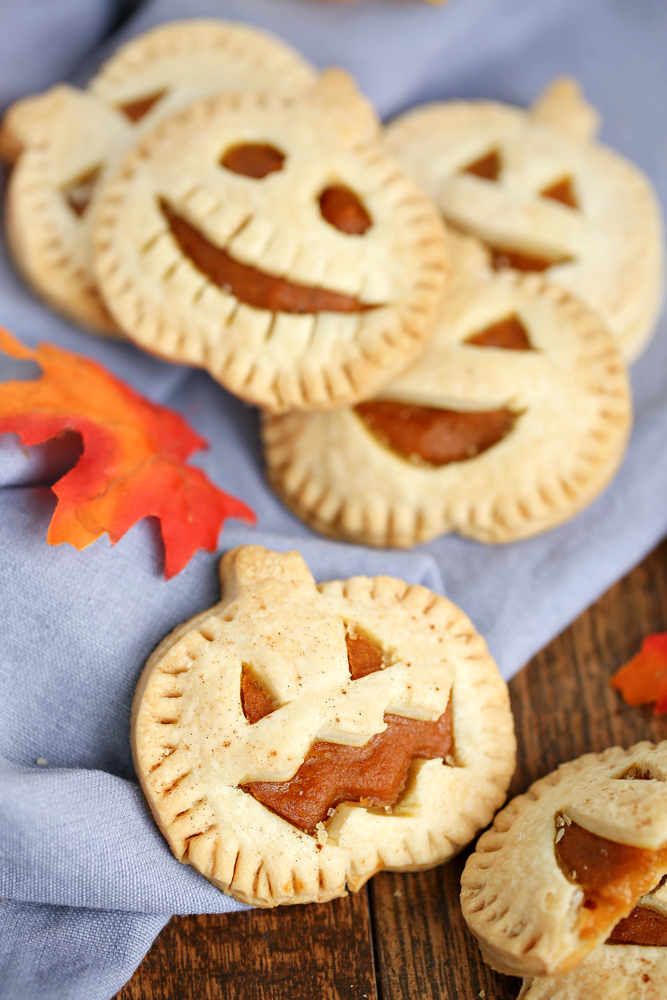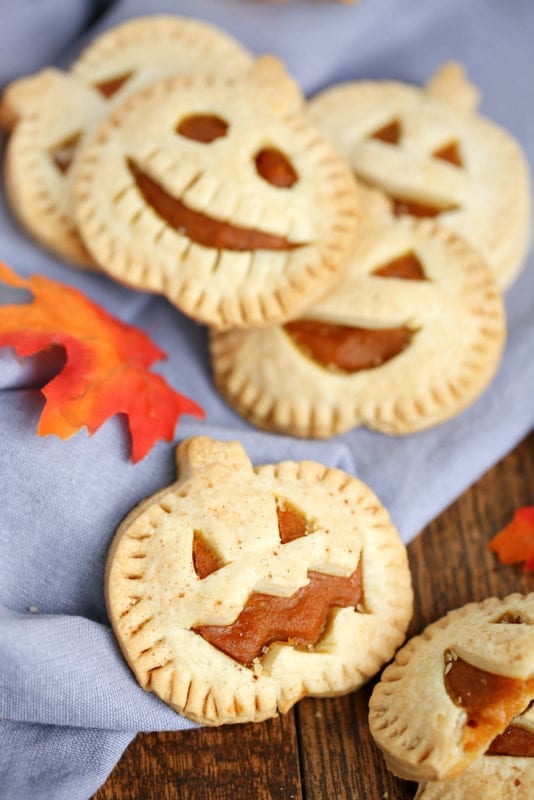 And nothing gets them more excited to join me in the kitchen than rolling out dough! These hand pies are super easy. If making your own dough seems too daunting, you can also substitute refrigerated pie crust (the kind that comes in rolls in the refrigerator section, not the stuff already in the pan!)
Much like we make these heart pastries for Valentine's Day, we make Jack-O-Lantern Hand Pies for Halloween. The funny thing is, they makes the adults just as excited as the kids when we serve them. Maybe it is Halloween that brings out the kid in all of us.
Halloween Pastries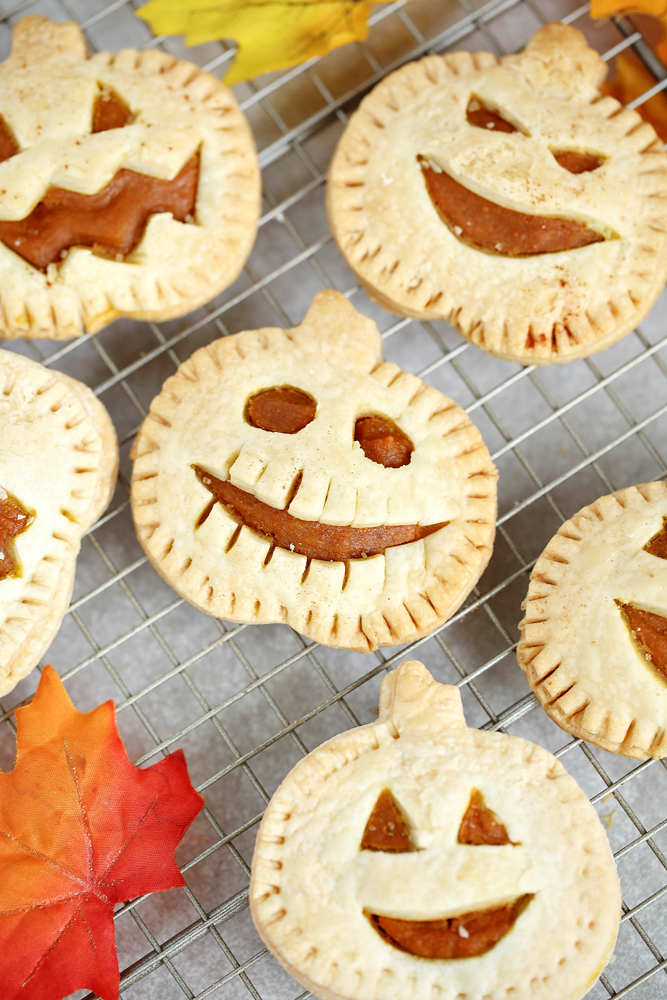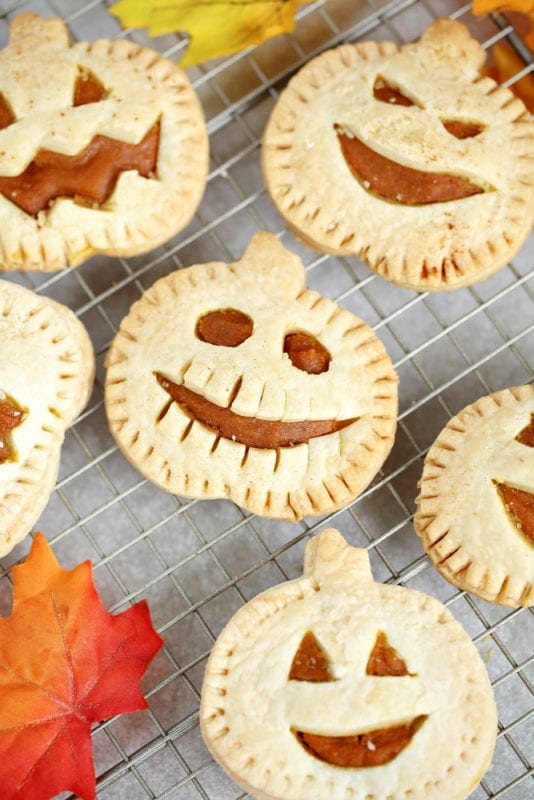 Whether you make your own dough or purchase pre-made pie crust, grab your kids (or a friend!) and put them to work rolling out the dough. You want to roll it out nice and thin because you are going to stack them to make the pies. But don't stress about imperfect shapes or pies that aren't perfect. The whole point is to have fun. And they taste delicious either way!
Just a quick tip – don't handle the dough too much with your hands. If the butter gets too warm, it can get a little sticky.
The pumpkin mixture also mixes up quickly with a fork or hand mixer. Easy right?!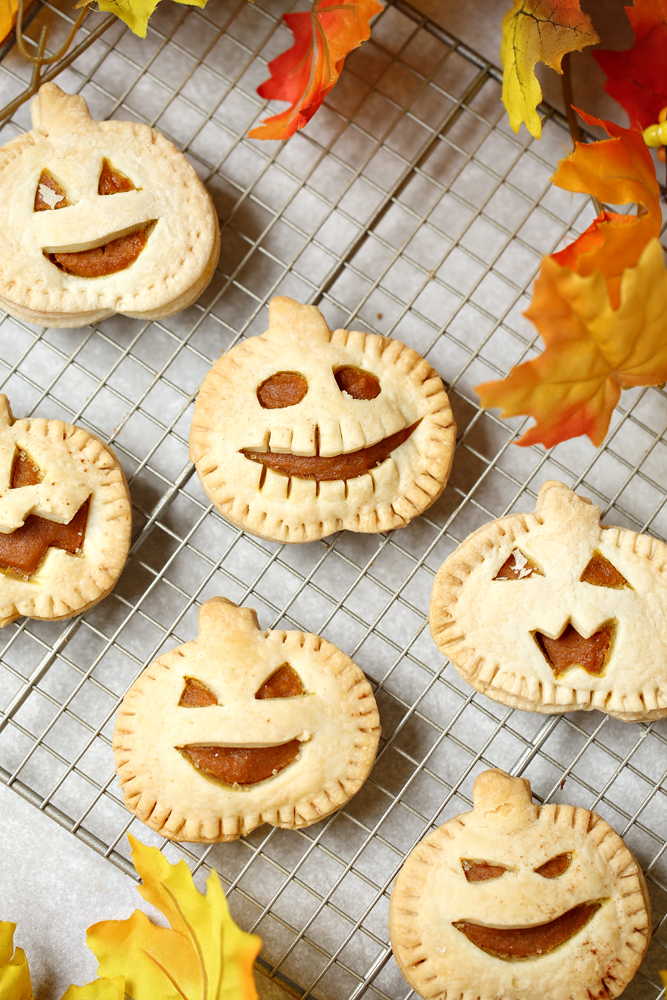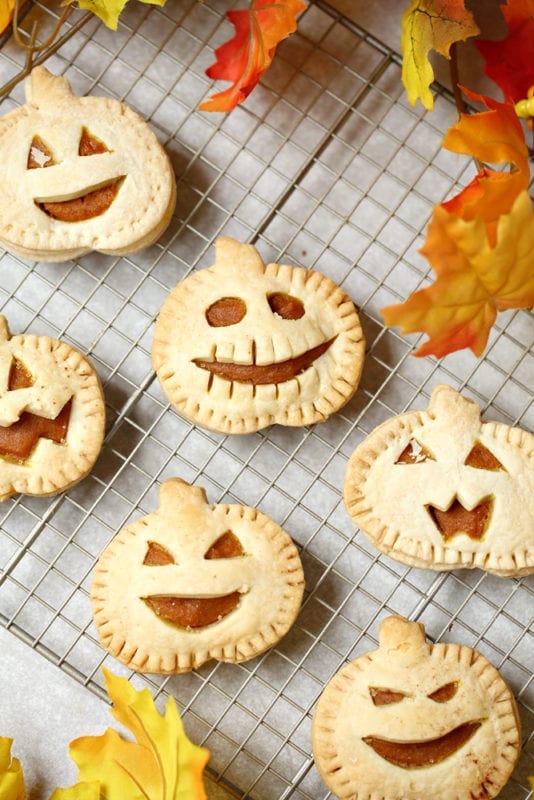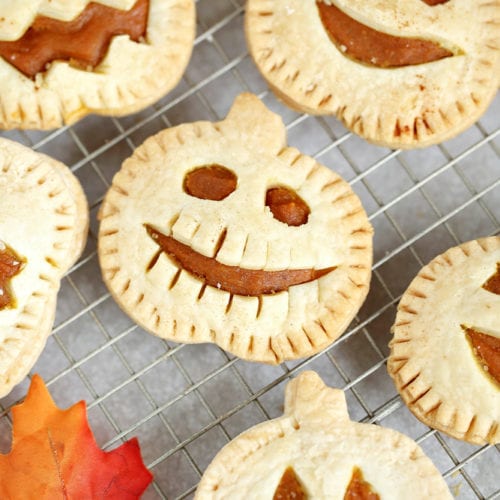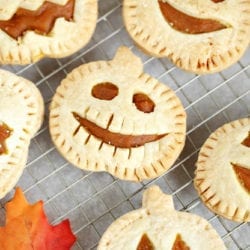 Jack-O-Lantern Hand Pies
This is such a fun treat around Halloween! Get the kids to help!
Ingredients
Filling:
1

can pumpkin

⅔

cup

milk

⅓

cup

sugar

¼

cup

flour

1

tsp

cinnamon

½

tsp

nutmeg
Crust:
2

cups

flour

1

stick cold butter

3-5

tbsp

ice water
Instructions
To make crust: Combine butter and flour in a large bowl, blending with a pastry cutter or two forks until texture is crumbly.

Add in 3 tbsp cold water, and begin kneading with your hands. If dough is too dry, add in more water, a little at a time. Refrigerate for at least 30 minutes.

After refrigerating, roll out to form a thin sheet. Use a pumpkin shaped cookie cutter to cut out an even number of pieces.

Place half of your pumpkins on a baking sheet sprayed with nonstick, and cut out face designs from the other half using a sharp knife.

Add 1-2 tablespoons of pumpkin mixture to the center of your base pumpkins, and cover with the other ones. Press down all along the edges with a fork to seal.

Bake at 350 degrees for 20 minutes, or until golden brown.

Serve warm.
More Halloween Posts for You!
Need help fitting in all this Halloween fun? Schedule it all with this free printable October Calendar.