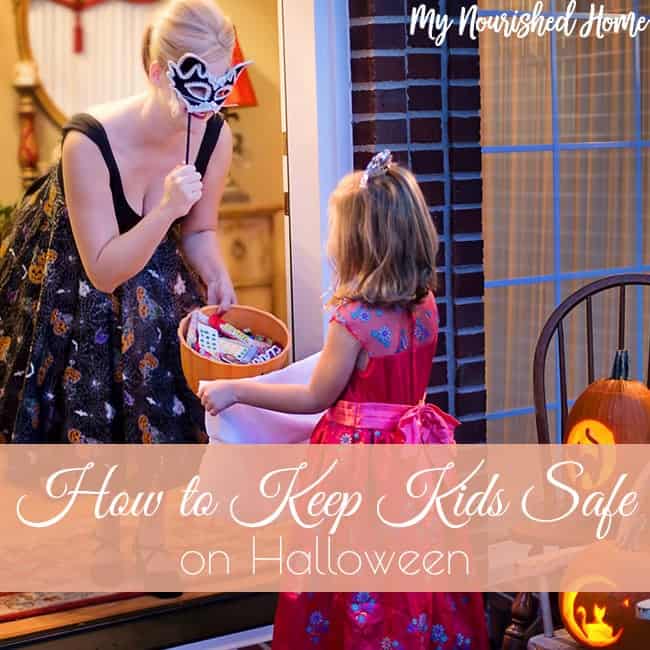 My kids love to go Trick-or-Treating on Halloween! They've been witches, princesses, and even crazy monsters that year when we were late finding a costume and I pulled together a DIY outfit.
Despite the shrieks of excitement and enthusiasm for canvassing the neighborhood for sweets, we always take a few minutes to make sure that the kids and their costumes are going to be safe once we're out and about.
Here's our five-point Halloween safety checklist.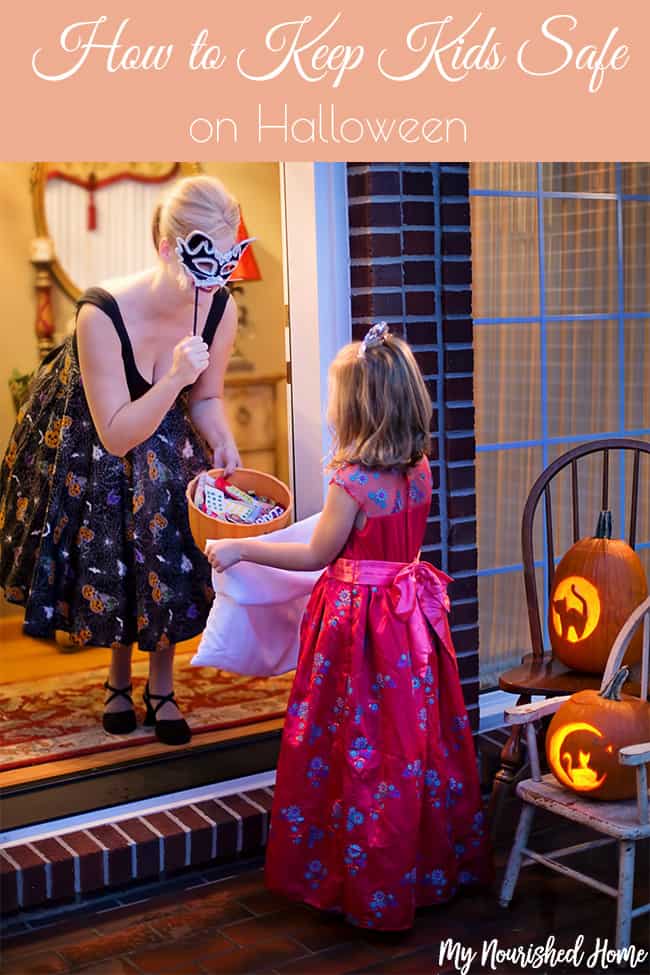 Can They See?
Masks and hoods can make for great costumes, but if your child can't see out of them, there's no sense having them. After all, it's much more fun to have an upright Trick-or-Treater than one that's tripped over the walkway, because he can't see out of his mask.
Our rule, while they were really small, was that the girls can have masks, but they keep them on top of their head while walking and when they get to the front door, then they can lower them before they ring the doorbell.
It's worked well for us, but sometimes they need to be reminded to put the masks back up after they walk away from the door.
Can They Walk?
One year, my daughter had this gorgeous hand-me-down princess costume. It was beautiful and elegant. It was also about 2 inches too long for her. So, every time she'd start to walk, she'd trip over her own costume. We now make sure that long costumes are cut to the ankle so that the kids can walk safely.
Can Other People See Them?
We live in a small community and there aren't a lot of streetlights in the neighborhood. While that's usually not a problem, on Halloween night it can be dangerous when little ones are walking around.
To make sure that their costumes are visible to passersby on foot and in cars, we put strips of reflective tape on the front, back, and arms of their costumes. It makes them visible even if their costumes are dark, but doesn't detract from their costumes at all.
No reflective tape, try glow sticks… you know the ones that you can link ends and make bracelets and necklaces? You can usually find them in the dollar section of Walmart or Target. They are pretty handy to make kids visible at night too!
Glow Sticks Bulk 300 Ct – 8
JOYIN Glow Sticks Bulk 200 8
8 Inch Glow Sticks – Bendable Glow Sticks With Necklace and Bracelet Connectors – Glowstick Bundle Party Bracelets – 100 Pack (Assorted)
We All Go Together
One of our rules is that we all go together. The girls know that they must stay with us at all times. If one starts to run ahead, she's called back. If it happens too much, they have to hold our hands or we cut the Trick-or-Treating short.
Check the Candy
Growing up, my husband and I always heard horror stories of things being placed in candy. Before anyone is allowed to have a piece of candy, we check it all. Anything not sealed gets trashed.
Halloween is a fun time of make-believe and pretend, but safety still has to come first. Make sure that your kids are safe – both in their costumes when walking around – and after they come home and want to dive into their mountains of candy.
A little caution and diligence can make a big difference – and make sure Halloween is the fun time it is intended to be. Have a great Halloween!
More Halloween Posts for You!
Need help fitting in all this Halloween fun? Schedule it all with this free printable October Calendar.