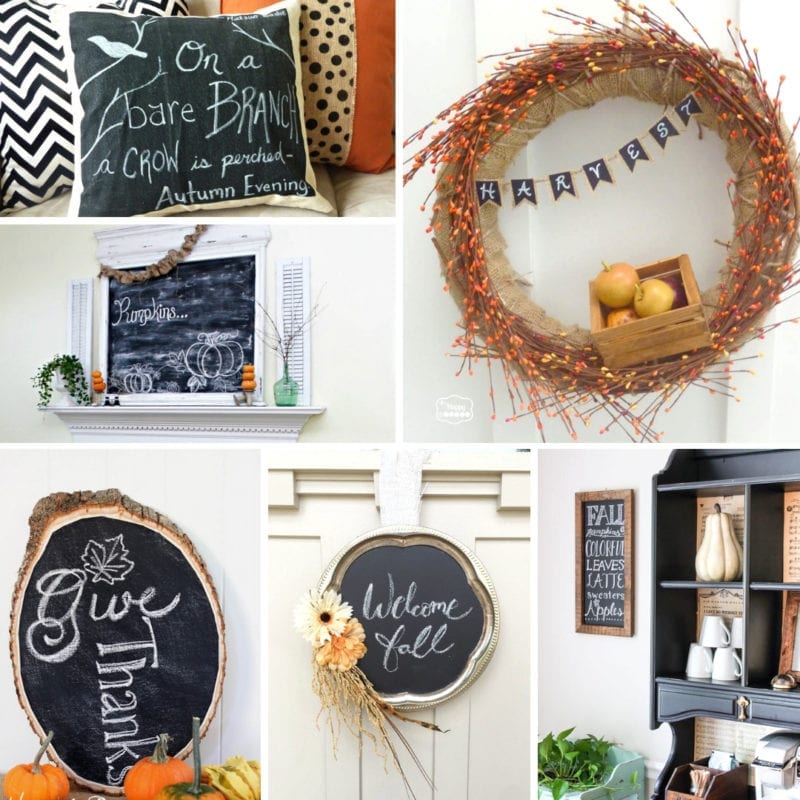 It is no secret that I love chalkboard decor… These DIY chalkboard Fall decorations are no different. This concept makes seasonal decorating so easy.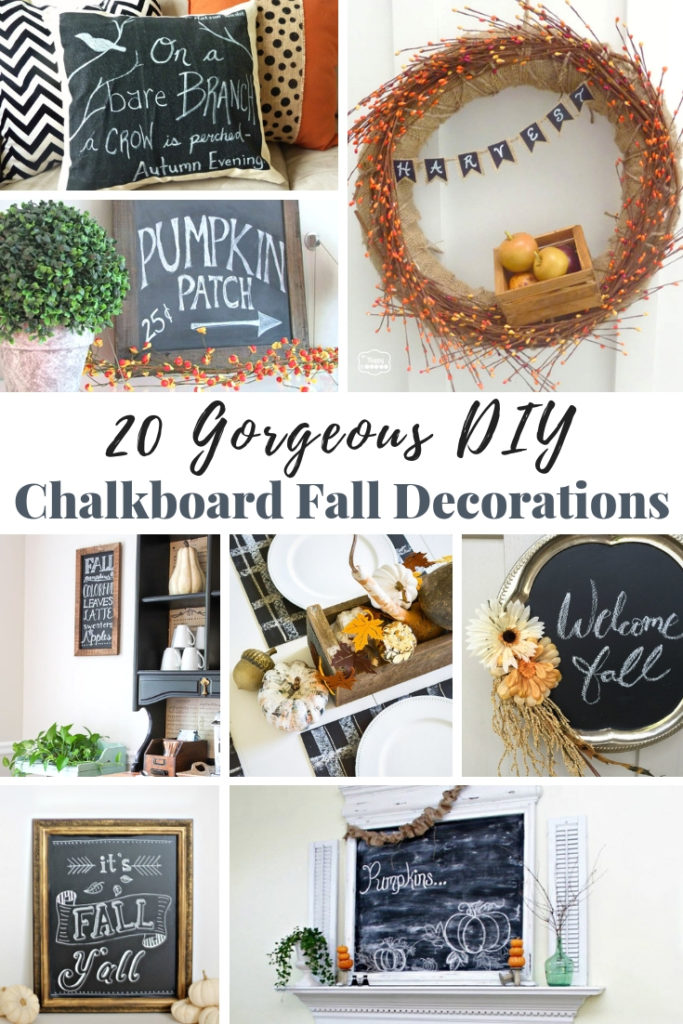 Chalkboard Fall Decorations
I love browsing Instagram and checking out all the seasonal farmhouse decor in elaborate homes across the country… I could spend HOURS fantasizing about turning my house into one of those fall decor masterpieces. But with 3 kids, and old dog and a cat who is always causing mischief – I am just not in that place in life where masterpiece and home are in the same sentence.
My life is more about cleaning up messes, running kids around, and trying to find the sink under the dishes and find the bottom of the laundry basket. I wouldn't trade it for anything… but as much as I LOVE creating decor, it has to be a little more flexible and a little less breakable. LOL!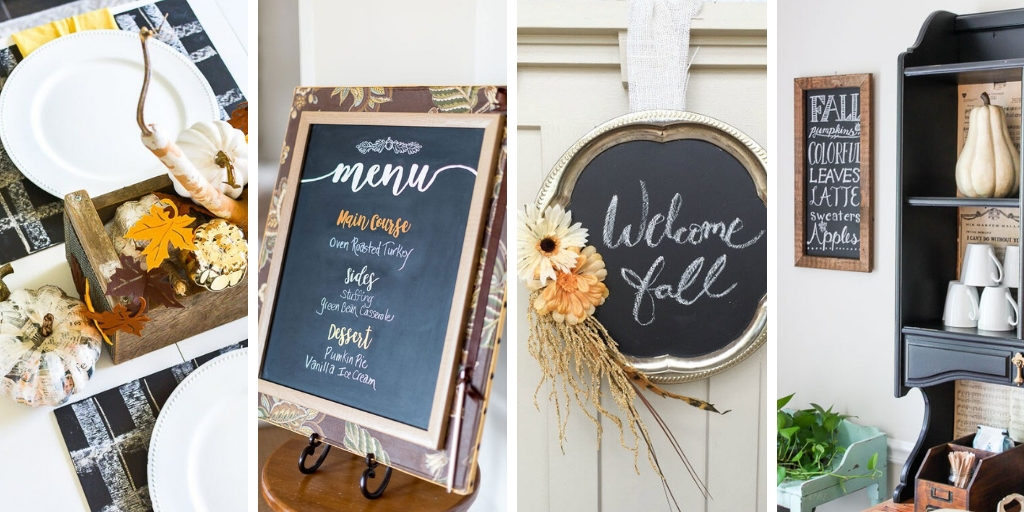 Fun Holiday Chalkboard Ideas
Not only are chalkboards easy to make yourself, but you can make them, erase them and make them again. If you are not sure how to make your own chalkboard check out this post —> There are simple instructions for making your own chalkboards.
If you are not sure about making your own, you can always hit the craft store to find blanks that are already prepared for you, all you have to add is your imagination and the chalk! (By the way, you can seal them if you want the chalk to last long term.)
Also keep in mind that "chalkboards" don't have to be boards at all. With a little chalkboard paint, you can turn nearly any surface into a chalkboard and give it that farmhouse look that is so popular right now. So whether you are looking for a Fall menu board to display your holiday meal menu or you want to use chalkboard paint on jars or floral containers for a rustic centerpiece for your table, chalk is your friend for Fall decor.

More Fall Decor Ideas?
Since chalkboards are perfect for upcycling and recycling, don't forget to try these chalkboard ideas too. I also love these Farmhouse style wooden signs for Fall.
Check out the photo below for wooden sign ideas!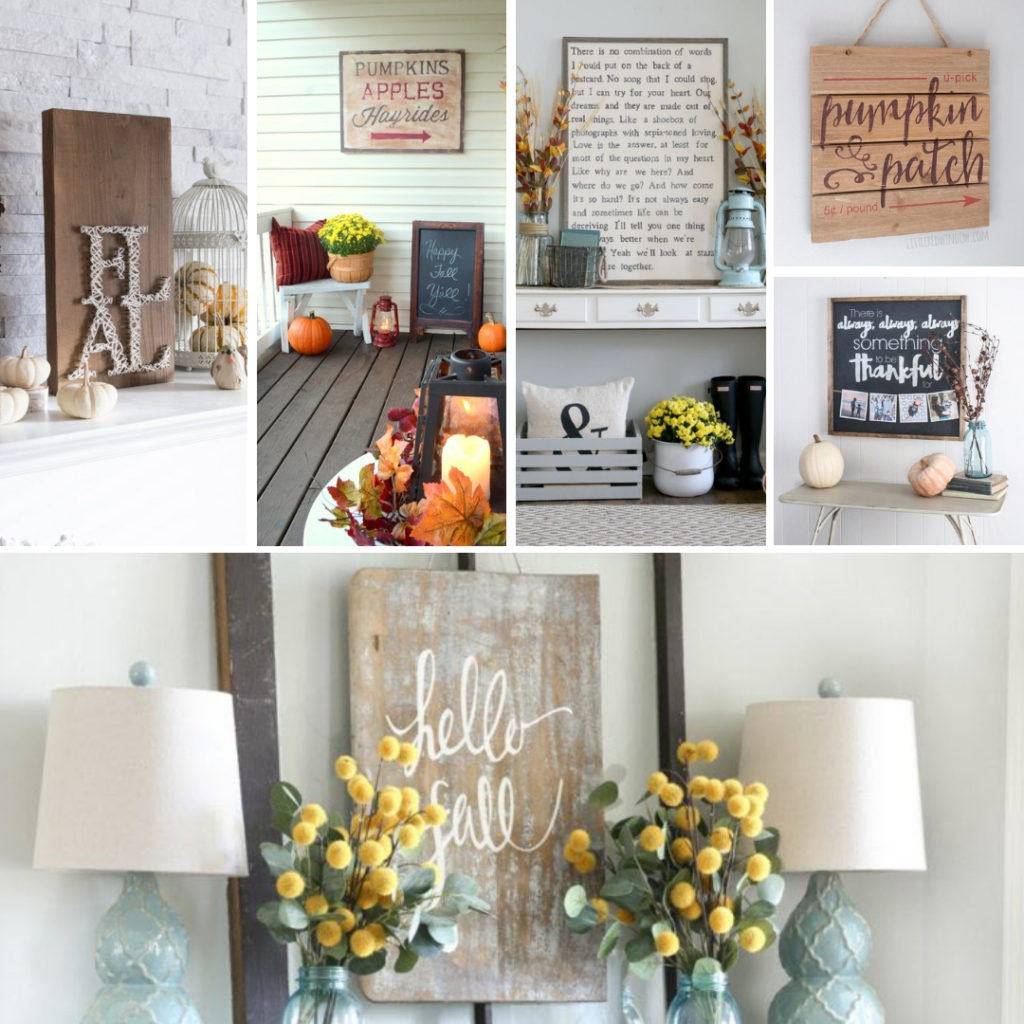 That is so much fall inspiration! I love them all! Between chalkboards, wooden signs, and Mason jars, I think I am set on decor for a while!