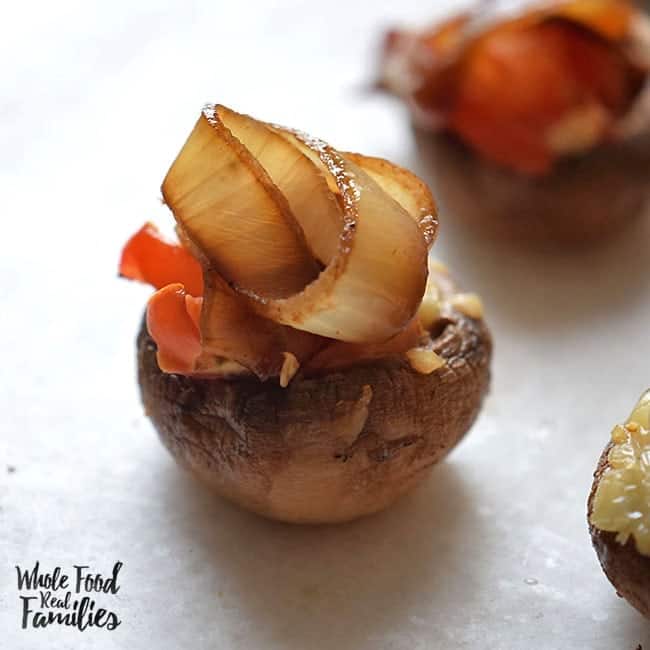 French Onion Stuffed Mushrooms are a low fuss, but crazy delicious appetizer or size dish. Perfect for unexpected guests or jazzing up a boring dinner menu!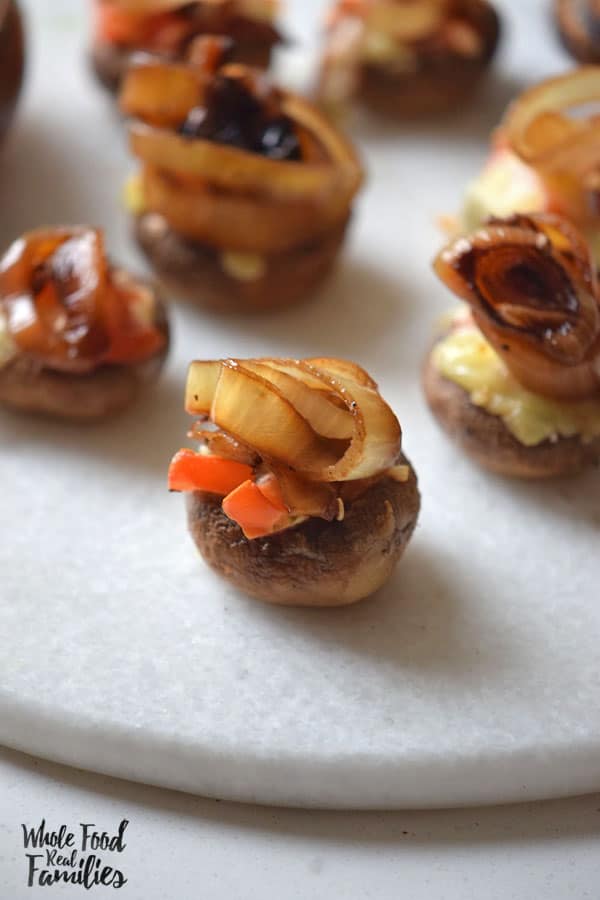 Stuffed Mushrooms are Overly Complicated
I love these French Onion Stuffed Mushrooms because they are casual and fuss-free – and delicious. My husband and I have pretty much never met a stuffed mushroom we didn't like. But I tend not to make them often at home because the recipes can be overly complicated.
I am not sure why. But generally stuffed mushrooms seem like they are supposed to be served at a restaurant. Not eaten standing over the stove. (Not that we do that…)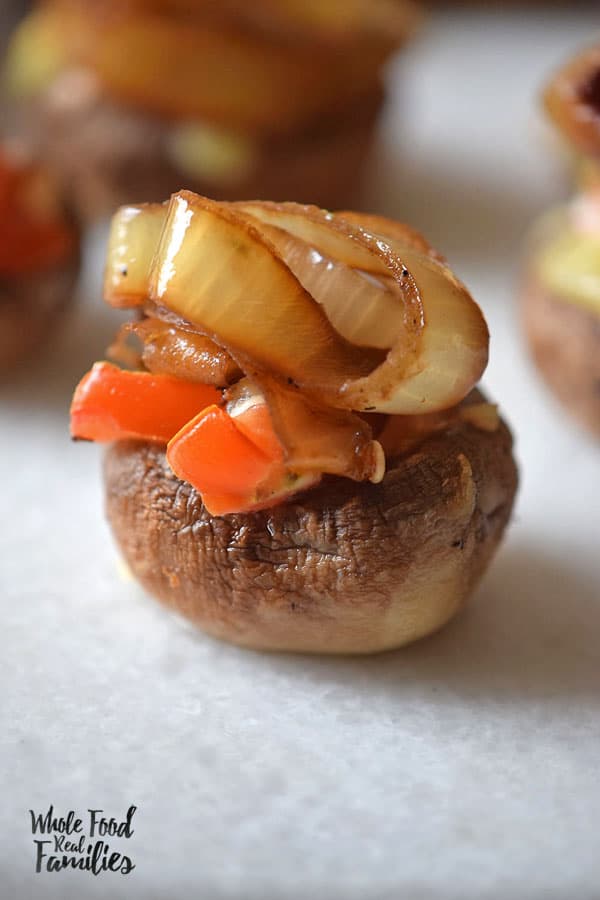 French Onion Stuffed Mushrooms are Casual Food
But these French Onion Stuffed Mushrooms are our solution to this formerly high-brow food. Our mushrooms have gone casual. For one, they only take  few minutes to prepare – which means I might actually make them on a weeknight.
Secondly, if you are freezer crazy like I am, I always caramelize piles of onions and freeze them so they are always handy. If I decide I can't live without these on a Tuesday, these are already halfway there.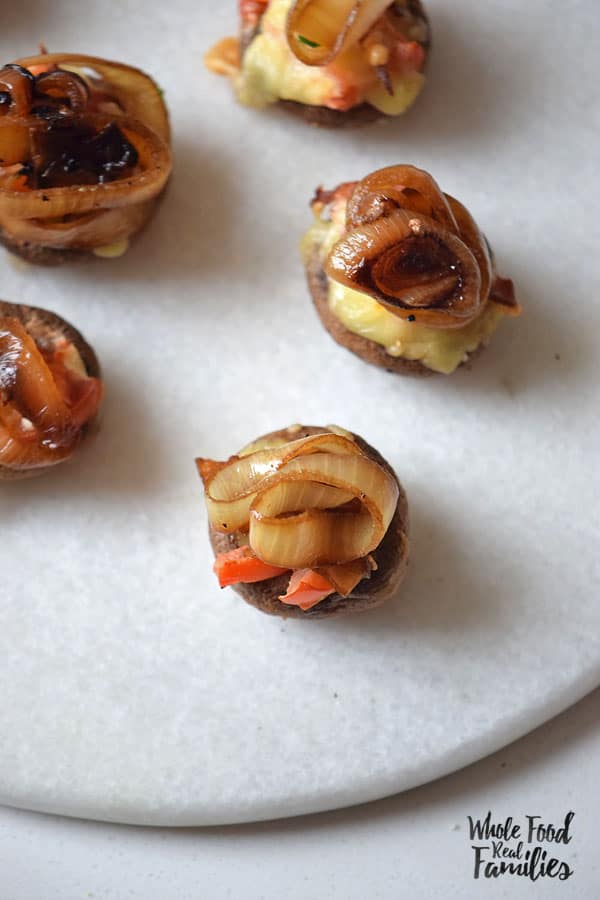 Stuffed Mushrooms are AWESOME!
These French Onions stuffed Mushrooms are really so delicious. You might not want to share them. But just in case you do, they make a great party appetizer. Especially around the holidays when guests appear out of the woodwork, Keep the ingredients on hand and you won't have to stress about what to feed everyone who comes by.
Don't know what to do with those leftover mushrooms?
Don't throw those mushroom stems away!!! Nobody will ever care (or know) that it is stems only in this Sausage and Mushroom Quiche. Add a salad and it is a great dinner. Add a side of fruit and it is a great breakfast!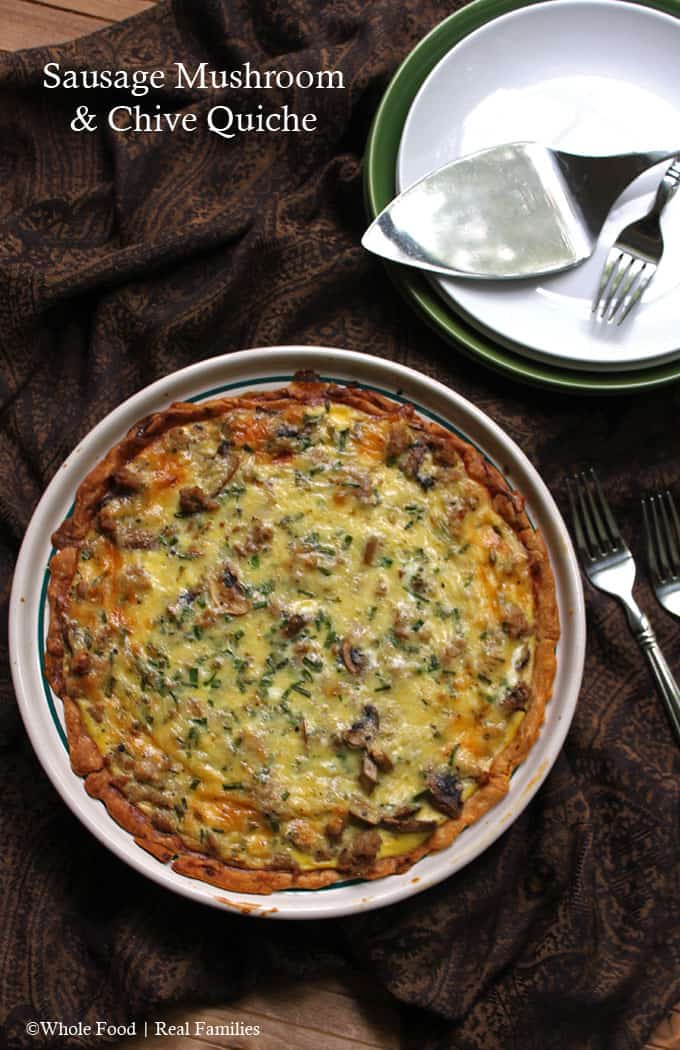 This Asparagus and Mushroom Saute is also a great way to use up those stems. And you have NEVER tasted asparagus so good!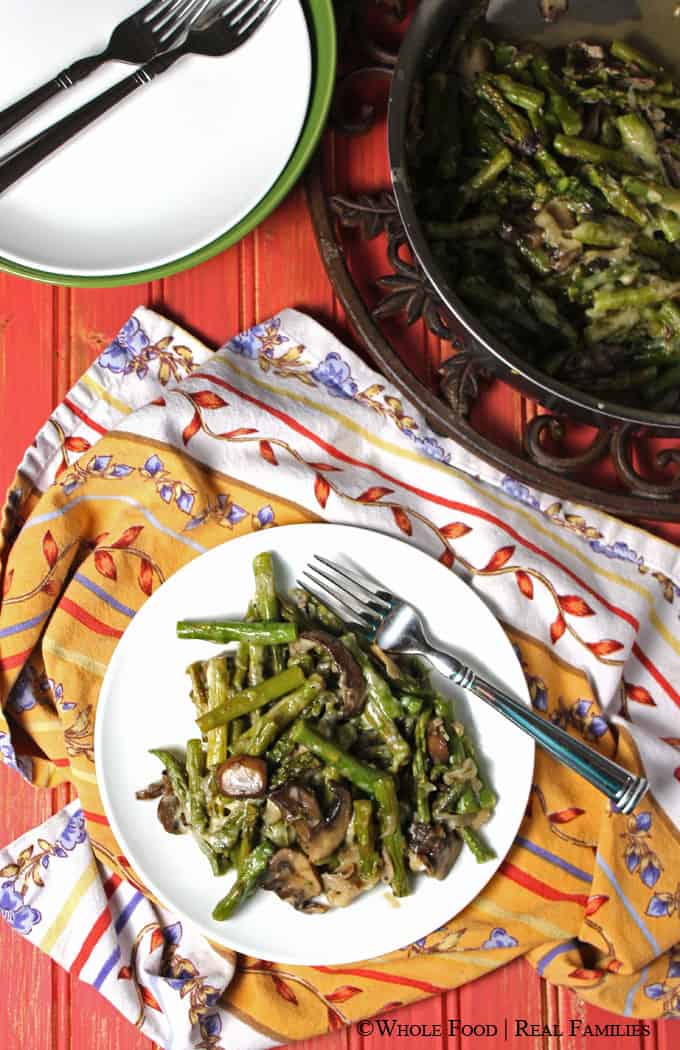 What is your go-to appetizer when you have guests? Do you prefer casual food or do you pull out all the stops?! I want to know what recipes you have in your back pocket! Tell me in the comments!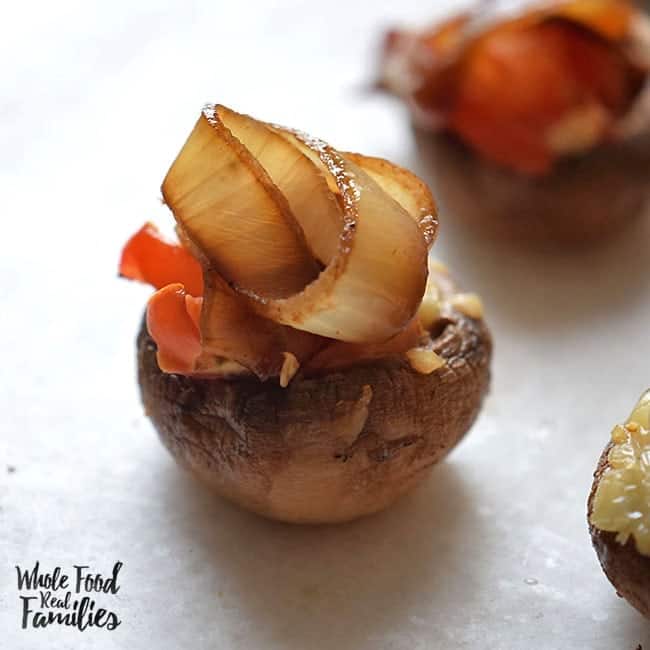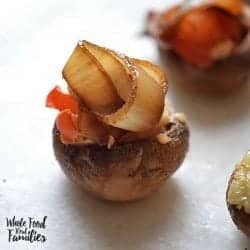 French Onion Stuffed Mushroom
Course:
Appetizers & Sides, Snacks & Treats
Ingredients
1

pound

mushrooms

1

large

onion

or two medium onions

1/2

pound

swiss cheese, shredded

1

tomato, chopped

1

Tbsp

thyme, dried

kosher salt and black pepper to taste

2

tbsp

olive oil

2

tbsp

butter
Instructions
Preheat the oven to 375ºF. Heat olive oil and butter in a large saute pan over medium heat.

Slice the onion into ribbons and place it in the pan, sprinkle with dried thyme. Allow the onions to cook over medium heat. Stir regularly and cook for 10-15 minutes or until they become golden brown.

Wash the mushrooms and remove the stems.

Spray a baking dish with non-stick cooking spray. Place the mushrooms in the baking dish with a little separation between each one. Fill the mushrooms with tomato and cheese. Top them with caramelized onions and place the baking dish into the oven.

Cook for 15 minutes or until the cheese melts. Serve and enjoy.
Recipe Notes
Sprinkle with some Parmesan cheese.