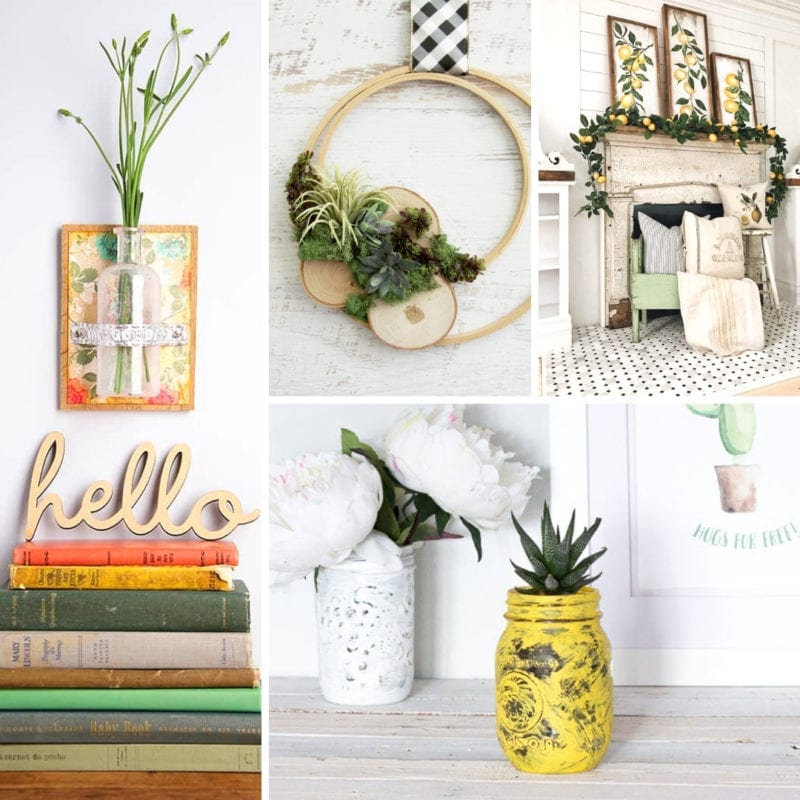 Summer is in full swing and I love these Farmhouse-style Summer Decor ideas for the season! Fill your house with seasonal blooms. rustic textures, and simple DIY decor projects that make your home feel vibrant all summer long.
From season to season, I love switching out the decor to match the energy of the outdoors! Fall farmhouse signs, spring farmhouse decor, and even winter front door ideas! We collect them all!
Summer Decor Ideas for the Farmhouse Enthusiast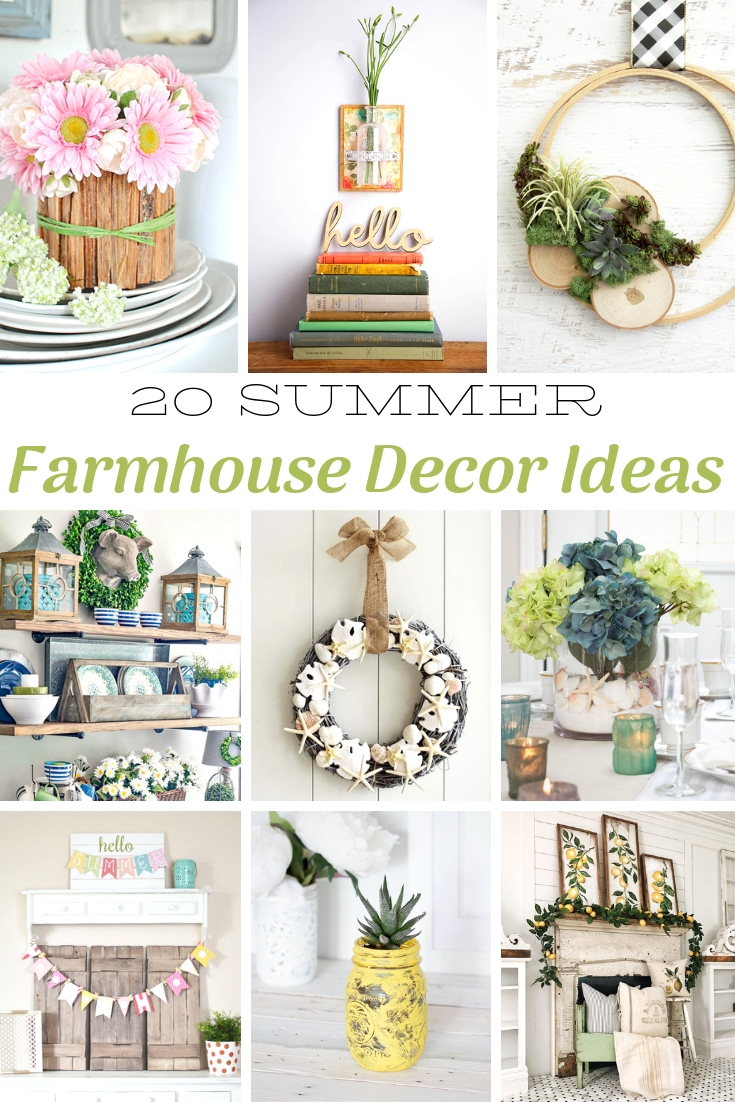 My favorite realization of seasonal decorating is that is doesn't have to be costly. It can be totally doable each season if you are willing to do a little DIY and not buy everything you want off the retail shelf.
I usually start with the front door and make my way into the house using a similar theme. Pay special attention to mantles and summer tablescapes!
Bringing a common theme through the house really ties your seasonal decor together and gives your home a casual, warm connection throughout. For us, we live near the coast, so beach themes and greenery and blooms that can withstand the summer heat are my favorite!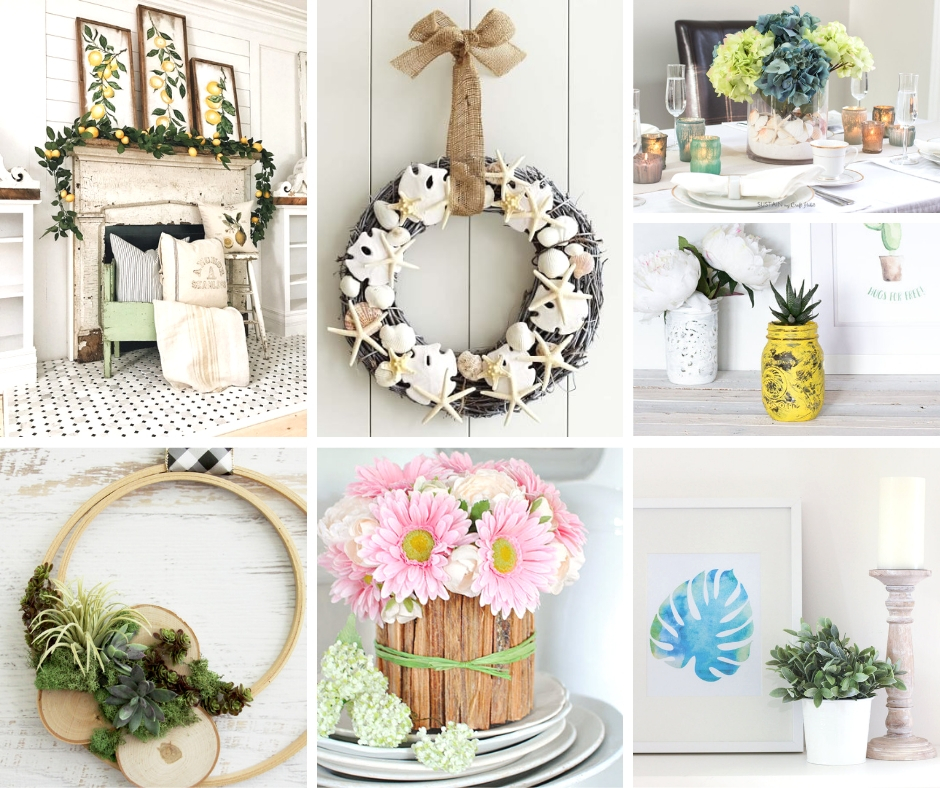 DIY Summer Decorations that you can make for cheap
We never leave the beach without a stash of sand. It makes a gorgeous base for a hurricane lamp candle display. And the perfect way to showcase your favorite shells from your family walk on the beach.
I can never pass up an embroidery hoop wreath. I love the air plants displayed on the hoop wreath below!
I am always looking for ways to bring more succulents home. I love these painted mason jars here! You can learn to paint your own mason jars too.
Wood can be natural or whitewashed for a casual farmhouse feel. One of the things I love about farmhouse style is that it isn't supposed to be too polished — sanded and chippy adds tons of character.
More Summer Decor Ideas