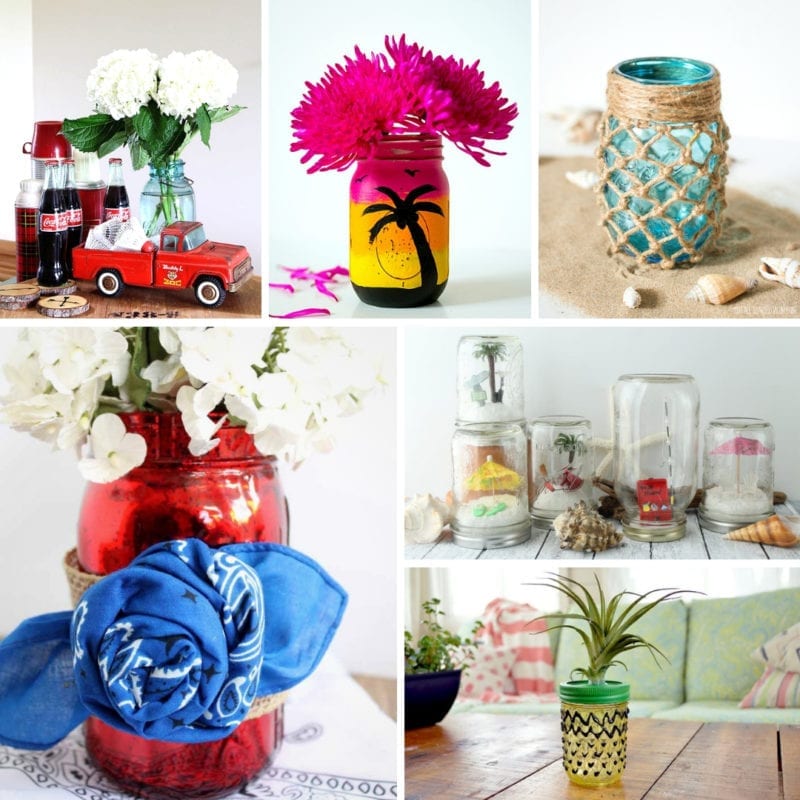 Summer mason jar crafts are so much fun! Summer lanterns, beach decor, candle holders, and summer vignettes. All are simple to create and bring such a warm, spirited vibe home for summer.
Mason Jar Ideas for Summer
Each season, I look for unique and inexpensive ways to brighten my home decor and bring the spirit of the season inside. Clearly, I have a deep love for Mason Jars! You can find all sorts of ideas floating around this site from Fall Mason Jar Ideas to colorful Spring Mason Jar Crafts. There is something brilliant and infinitely fun about a normal, practical household object you can recreate into a million different things.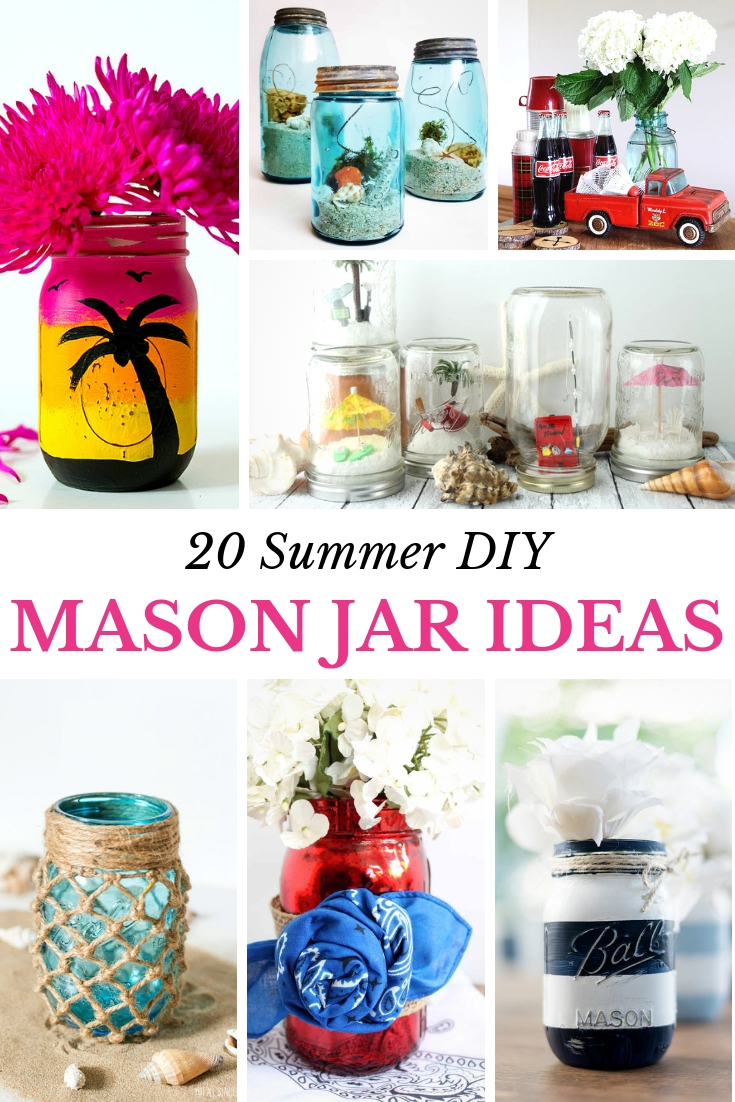 I love using Mason Jar Crafts to update my entry table and my dining table decor. It is really important to me that when I decorate for each season, the decor is something that makes us all feel happy and relaxed — but it also has to be functional. I don't want gigantic pieces that block our ability to see each other and talk over dinner. That just seems silly.
And I don't want to have to spend half an hour resetting my table before and after dinner each night.
So basically Mason Jar decor is fabulous because it works in my home with my family all around!
Tips for Painting Mason Jars
Wipe your mason jar down with rubbing alcohol. Cotton balls or cloth works fine.
I like using acrylic paint when painting glass. It usually takes 2 coats of paint to cover the glass. But keep your coats light for a better look. You can always add more coats if you need it.
Let the paint dry between coats. It usually takes about 20 minutes to dry between coats!
Let your painted jars dry overnight. Seriously… let it dry overnight.
If you want to distress the mason jar, use fine grit sandpaper. I like to sand around the words and edges for a fun finish. Sand lightly! It is easier to sand more than repaint because you sanded too hard!
When you are all done, spray your painted Mason Jars with an acrylic sealer. If you like the rustic, sanded look as I do, you'll likely prefer a sealant with a matte finish too!
If you plan to use your finished jar for fresh flowers, make sure you don't get sealer or paint inside the jar. Also, wipe the jar gently if it gets dirty. Don't ever scrub hard or let it sit in water or the paint will rub off.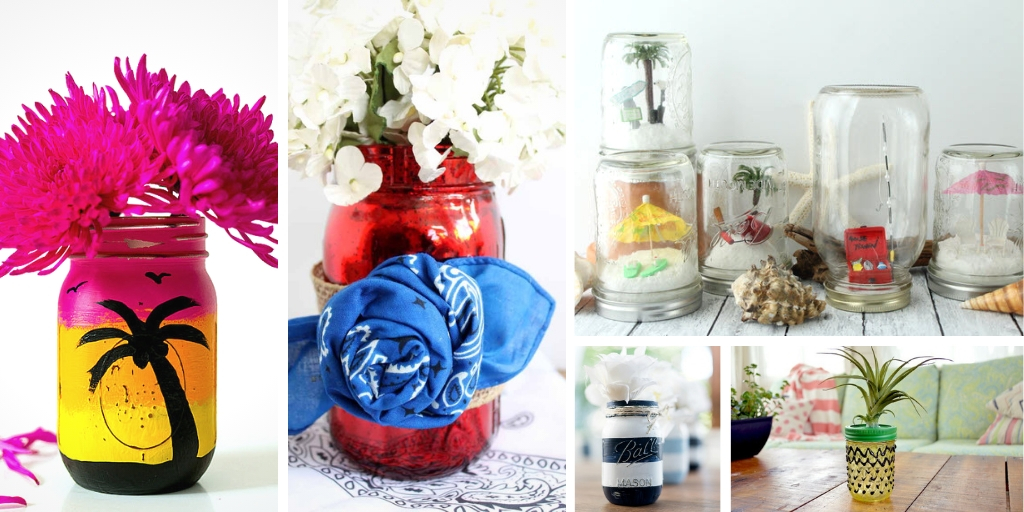 By the way, these glass painting tips work great for Wine glass crafts too.
Summer Mason Jar Craft Ideas