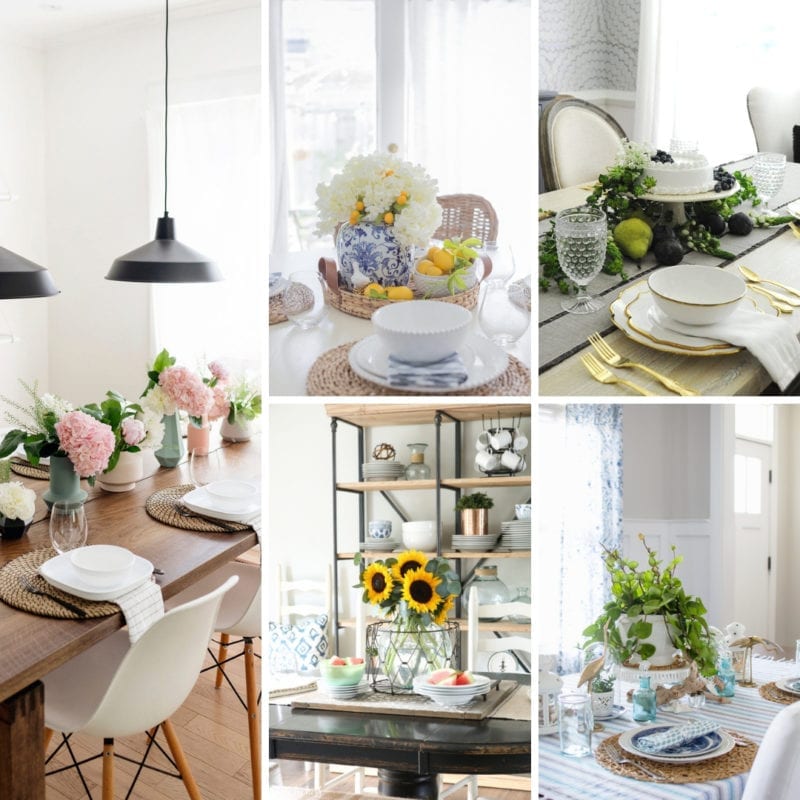 When the weather is warm, decorating means easy summer tablescapes that brighten casual dinners with friends, outdoor patios, and even become the centerpiece for weddings and other summer celebrations.
While some table decor can be full of details and layers and textures, summer is so beautiful on its own, that I prefer something more simple.
Easy Summer Tablescapes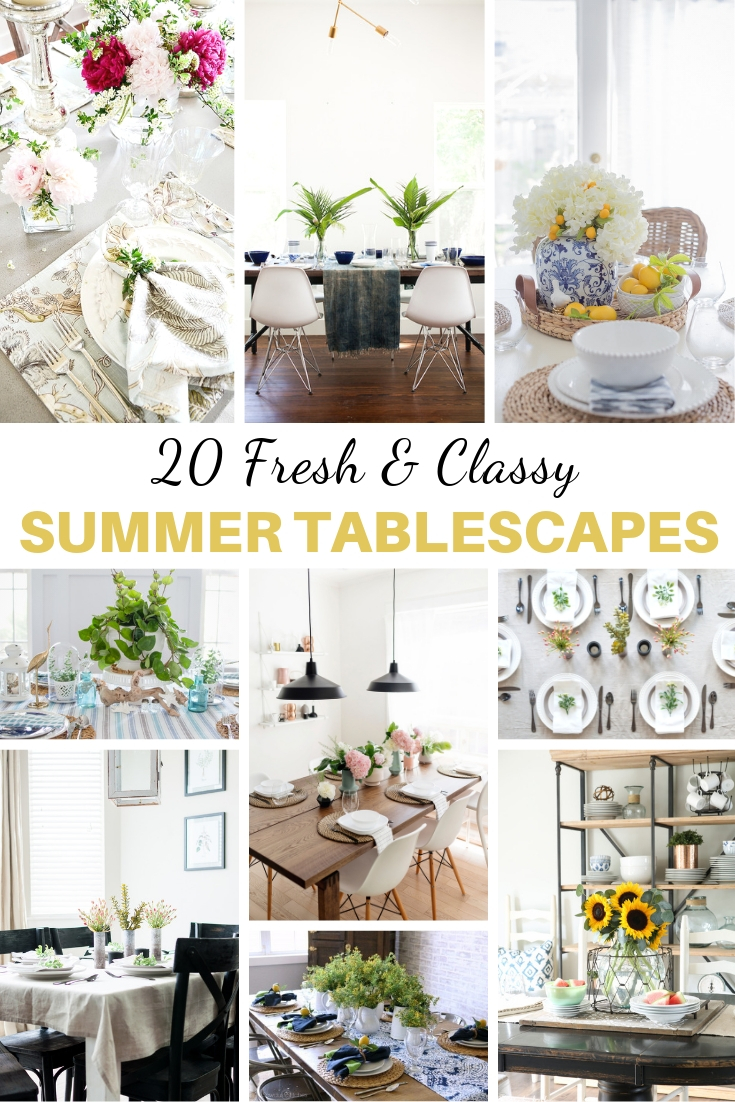 Perhaps it is because I live in the deep south? Savannah, Georgia is full of heat and humidity in the summer. Humidity that is so thick it actually feels heavy. That overwhelming heat really simplifies my desire for simple, farmhouse styles.
Seasonal flowers. Simple vases. Casual table settings and a collection of antique flatware.
I also really enjoy bringing in different types of greenery. I love the look of layering different types of foliage, not just flowers.
Rather than statement colors in the linens, I love to let the summer provide its own statement colors in the greenery and florals we can bring indoors and leave the table settings in neutrals and white.
If you are looking for a tablecloth or table runner, consider linen or soft burlap. (I fell in love with burlap when I did this embroidery hoop wreath with burlap flowers.)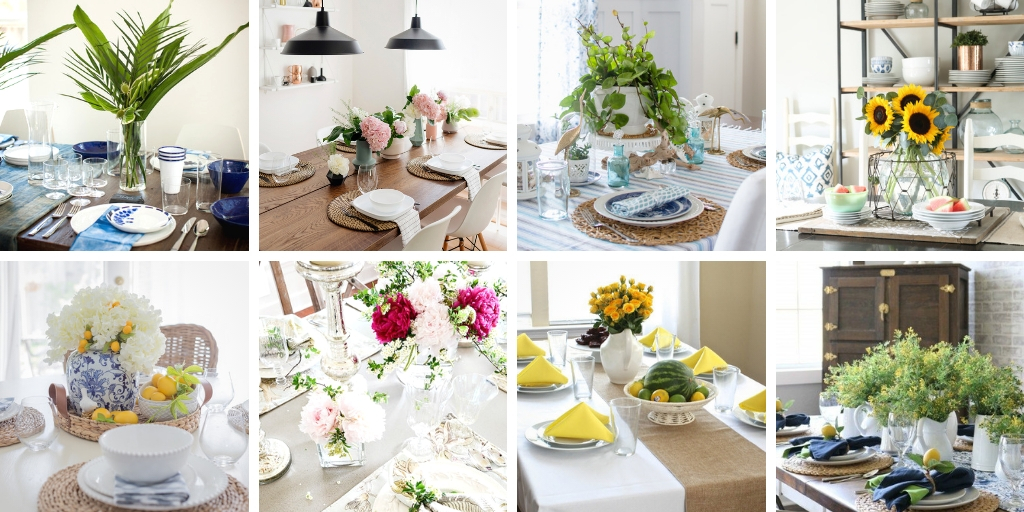 Table Decor that is Simple and Elegant
Summer is also the season for weddings and all the parties that come with them. And wedding planning can be so hard!
I love the trend of summer tablescapes that are both simple and elegant. I think they are such a beautiful tribute to the freshness and excitement of the wedding season.
But they are also much easier to plan and execute when there are so many more things on the to-do list!! So if you are planning a summer wedding or any other type of big celebration, keep your table decorations seasonal and simple for an elegant statement.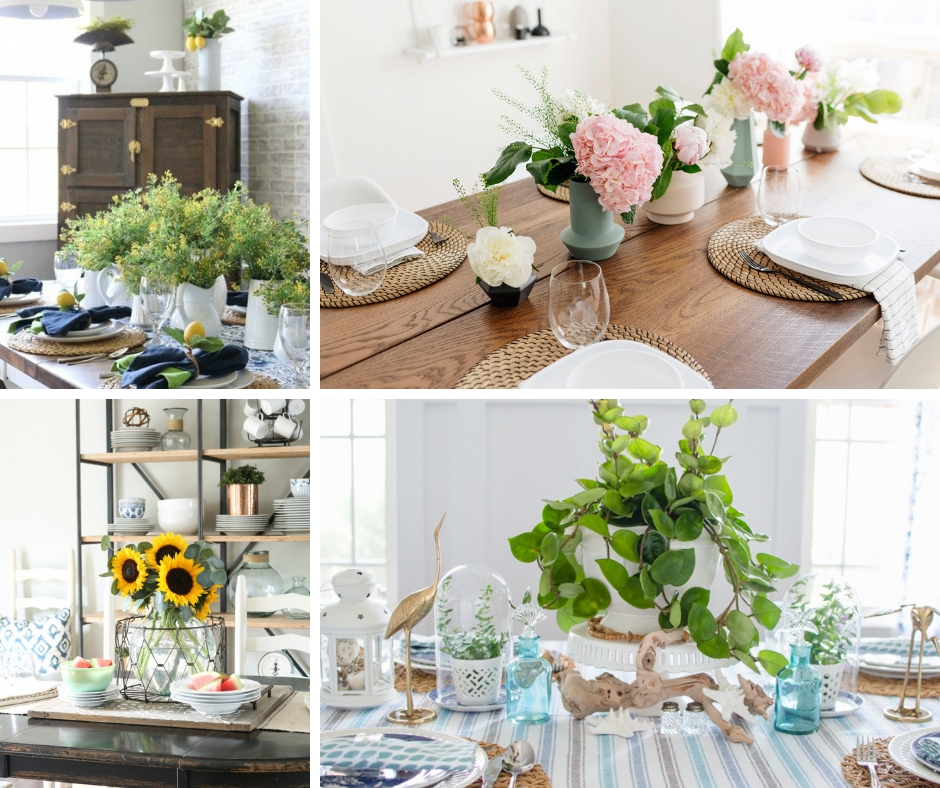 Beautiful Ideas for Summer Tablescape Decor
Decorating for summer
In addition to tablescapes, I always update my front door each season! Much like my table decor, I like keeping my front door decor simple and seasonal. You can check summer front door decor ideas here.