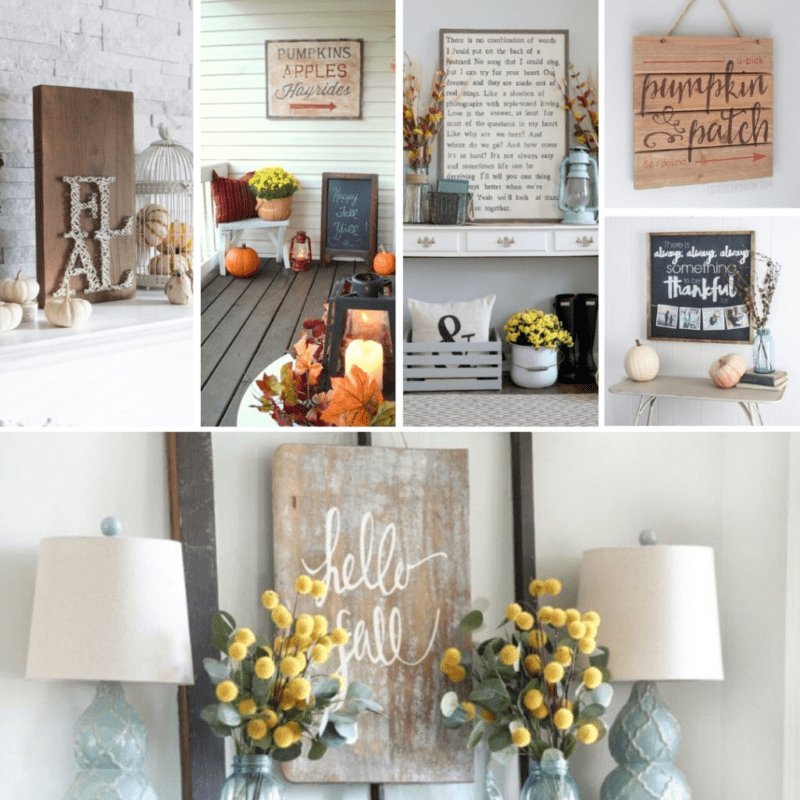 DIY Farmhouse Fall Signs are a fun and totally approachable, easy way to change up your seasonal decor. If you are super crafty or a complete beginner, signs are fun to make.
One of the things I like the most is that if you mess up, you can just sand it off and try again!
DIY Farmhouse Fall Signs
You can start with scrap wood in your garage, or you can use wood blanks that are pre-cut and often stained. Wood blanks have gotten popular with the trend of farmhouse decor. For those who are crafty, but maybe not so handy with a saw in the garage, blanks are a fun option.
You can find them in almost any craft store or  order them online. Also look for ways to upcycle surfaces you have at home. Old doors, window panes, chalkboards. They all make great signs. (We also love upcycling mason jars for fall.)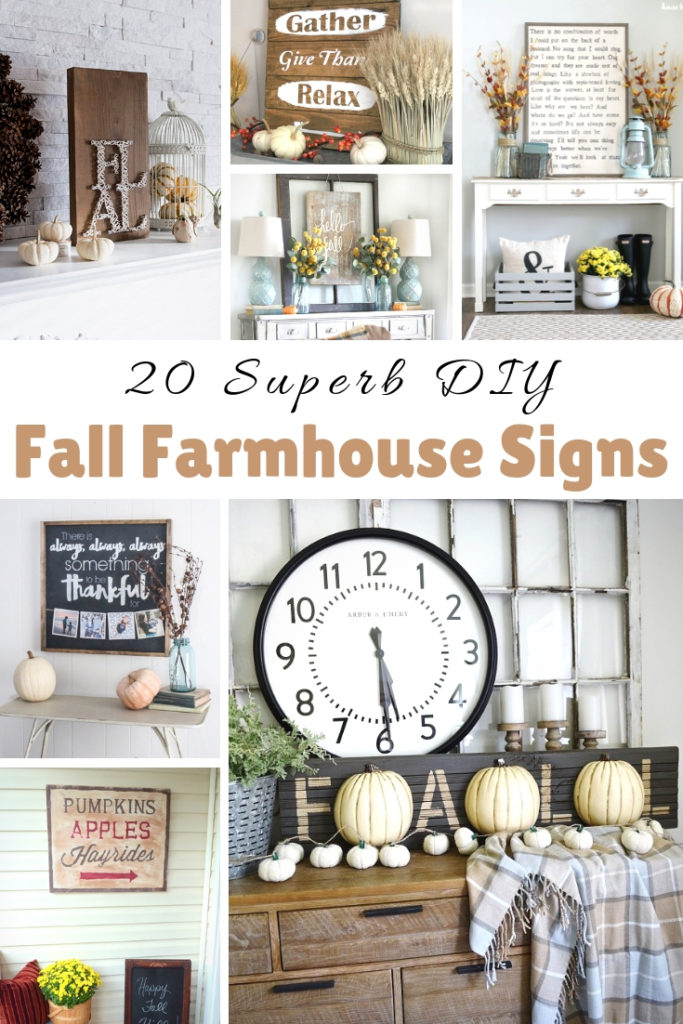 Fall Farmhouse Signs you can Make Yourself
I'm a sucker for farmhouse style signs. If I had my way (and enough wall space) I would put them up on every wall. And make them all year long. I'm sharing some of the best ideas I have seen here in a DIY Fall Farmhouse Signs roundup so you can decorate your own house for fall!
These signs are festive, fun,and beautiful. But the best part? You can make them at home and add your own little touch to each one. I sometimes change up the colors to go with my other fall decorations, or use a different lettering style to add a bit of my own family's personality. Or you can just make the signs exactly as they're shown for a no fuss fall craft project.
There's a little for everyone in this fall round up so check them all out and find which one works for your crafty skill level and time. If Fall means Halloween to you, check out these DIY Halloween Signs too!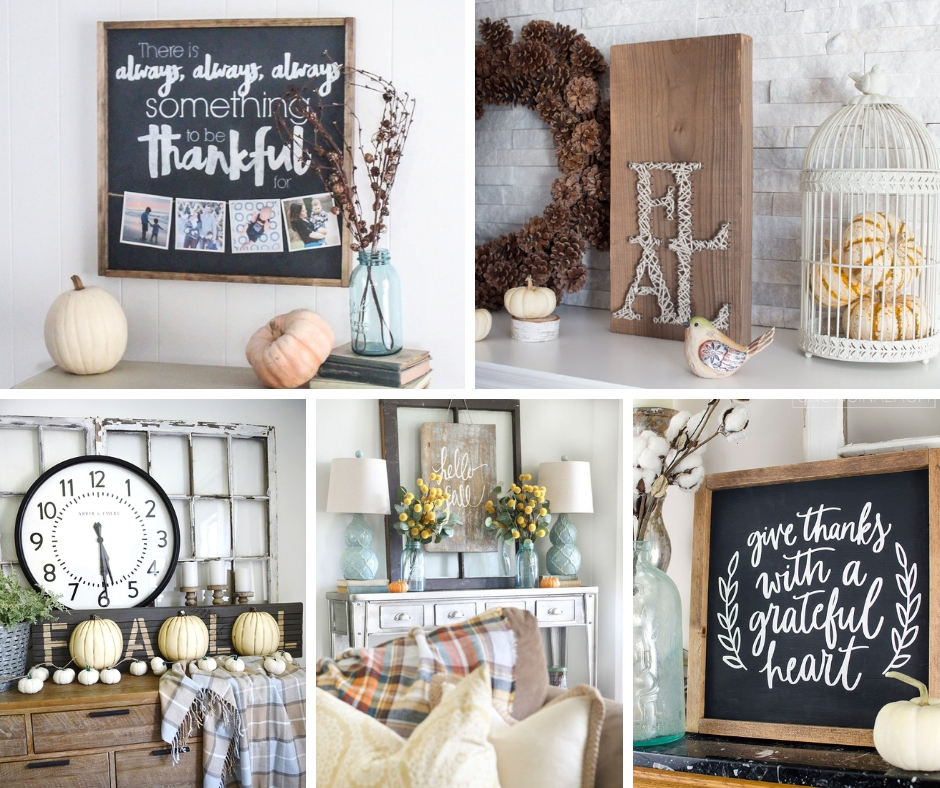 Fall Farmhouse Sign Ideas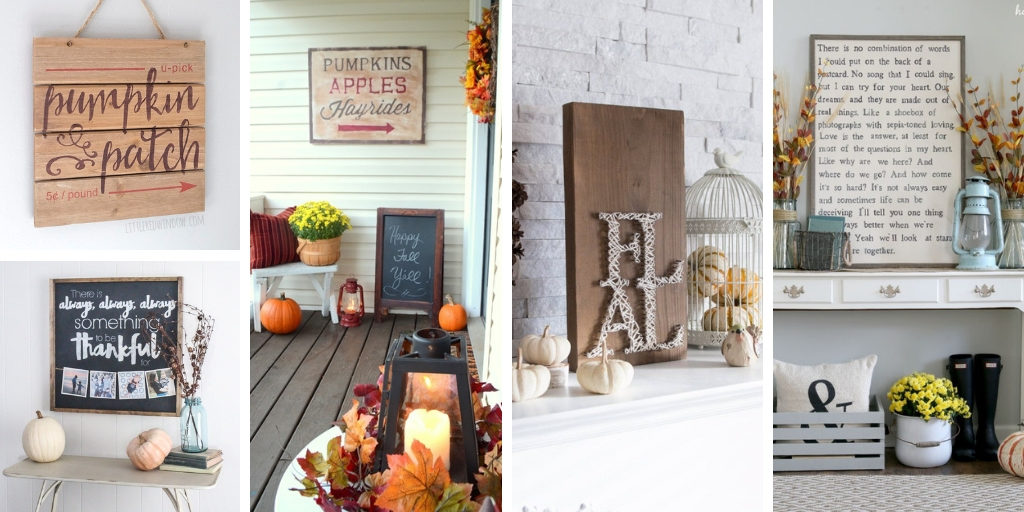 Make these DIY signs this Fall!
How did your sign turn out? Share a pic in the comments below so we can see your creations!