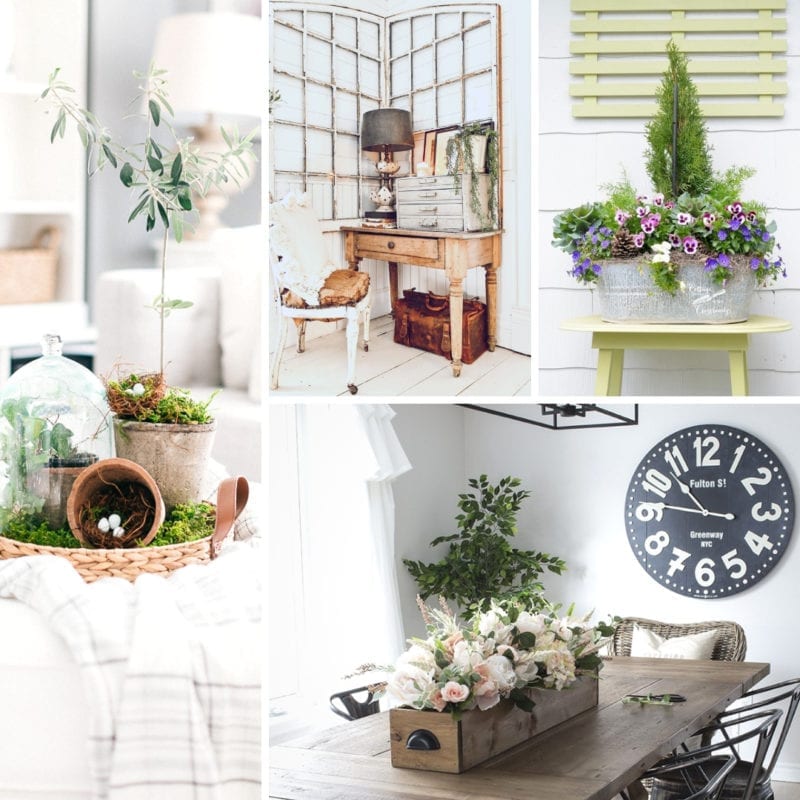 Every spring feels fresh and new as we shift away from winter and the cold. I love nothing more than bringing that feeling to my decor when the season begins. These Spring Farmhouse Decor ideas are a beautiful example of how to bring that new energy into your home.
Spring Farmhouse Decor Ideas
One of the best things about farmhouse decor is that is doesn't have to be expensive. You can look around for "found" object or repurpose things from around your home. Add some seasonal flowers, gardening accents, fresh textures and colors and voila! Your home is full of inspired spring farmhouse decor.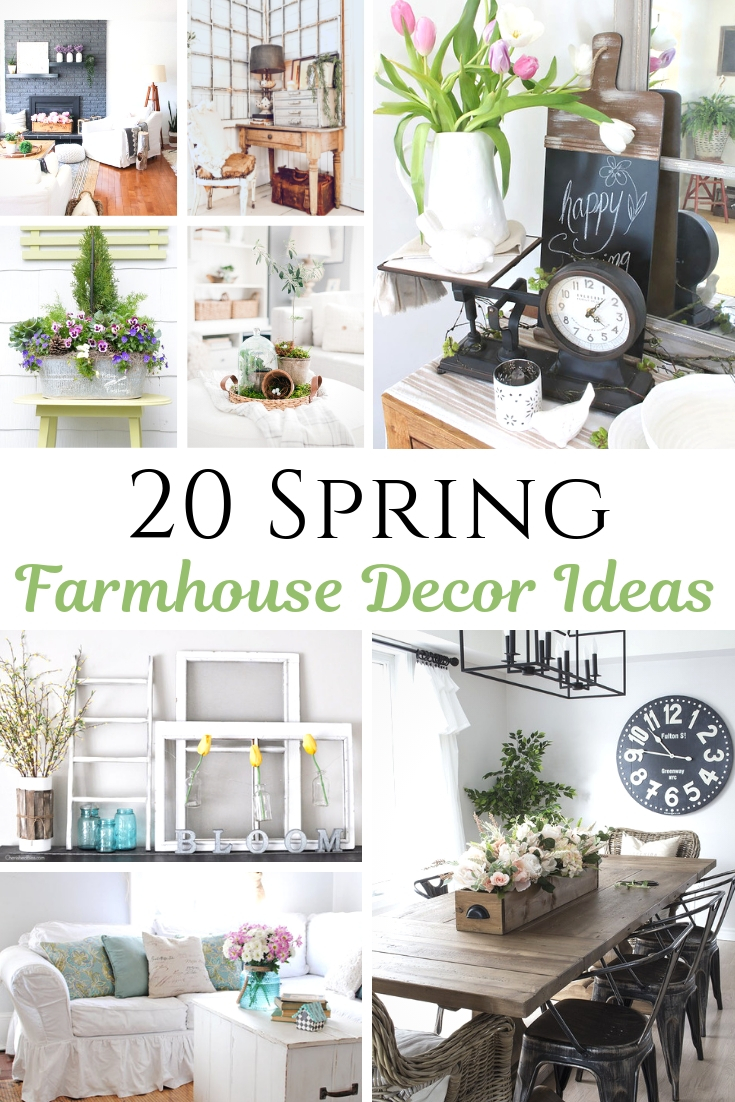 Easy Spring Decor Ideas
One of my favorite ways to freshen up common space like the living room or den is to change the pillow covers on the sofa to something more light and airy for the new season. Say goodbye to the rich colors of fall and winter.
You can still use a neutral palate if you prefer. But use accent colors that are more coodinated with what is currently in bloom. I like to use the outdoors as a guide. You don't see a lot of pink and teal and soft yellow in the winter… so I bring those into my spring decor ideas when I am ready for a spring refresh!
The good news is decor like these boxwood wreaths are never out of style. Change out the accents and use the same wreath.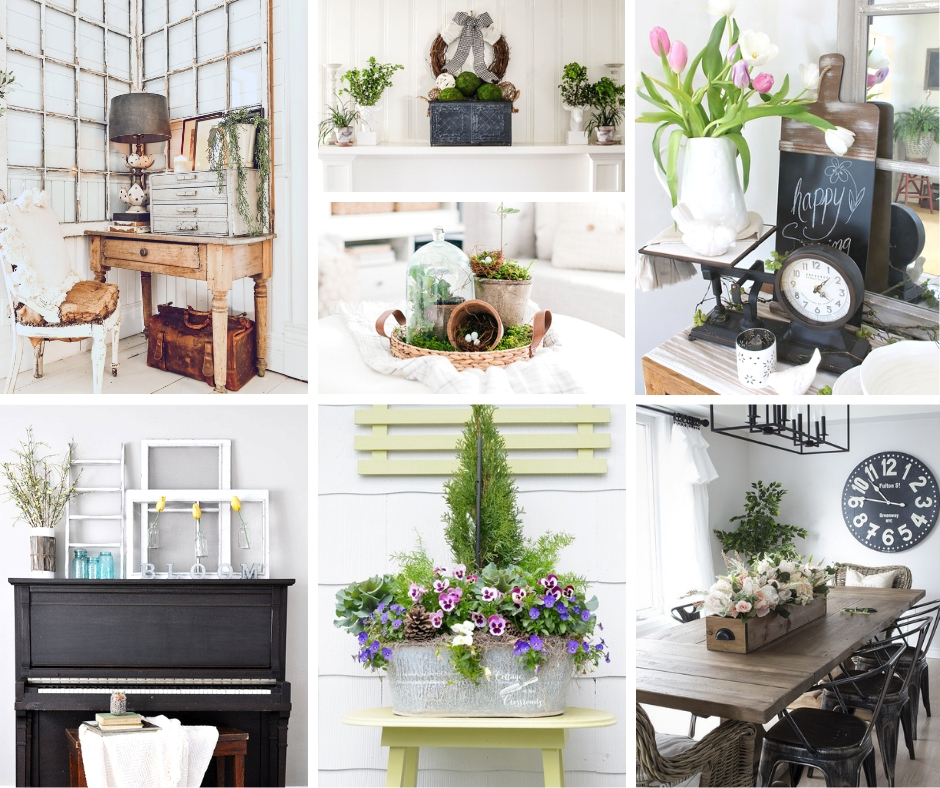 Spring Decorating Around your Home
Of all the places I notice spring decorating, my front porch is probably the most important. It invites me home and invites my friends indoors. I am always surprised how often friends comment about a new wreath on my front door, new plants on the walkway or some accent I have added to the porch.
I always love updating my dining table decor too. We really love to have friends over for casual dinners. We are no fuss entertainers. We stopped worrying about making things perfect, and stated working on making our friends feel relaxed and welcome. Having a beautiful, casual spring table helps with that feeling that we love to gift our friends and family.
More Spring Farmhouse Decorating Ideas