Summer front door ideas don't come naturally to me. Winter and spring front door ideas? No problem! But ask me to decorate my front door for summer and I'm lost. Thankfully, there are plenty of other people who know how to make an amazing summer door that I can look to for inspiration!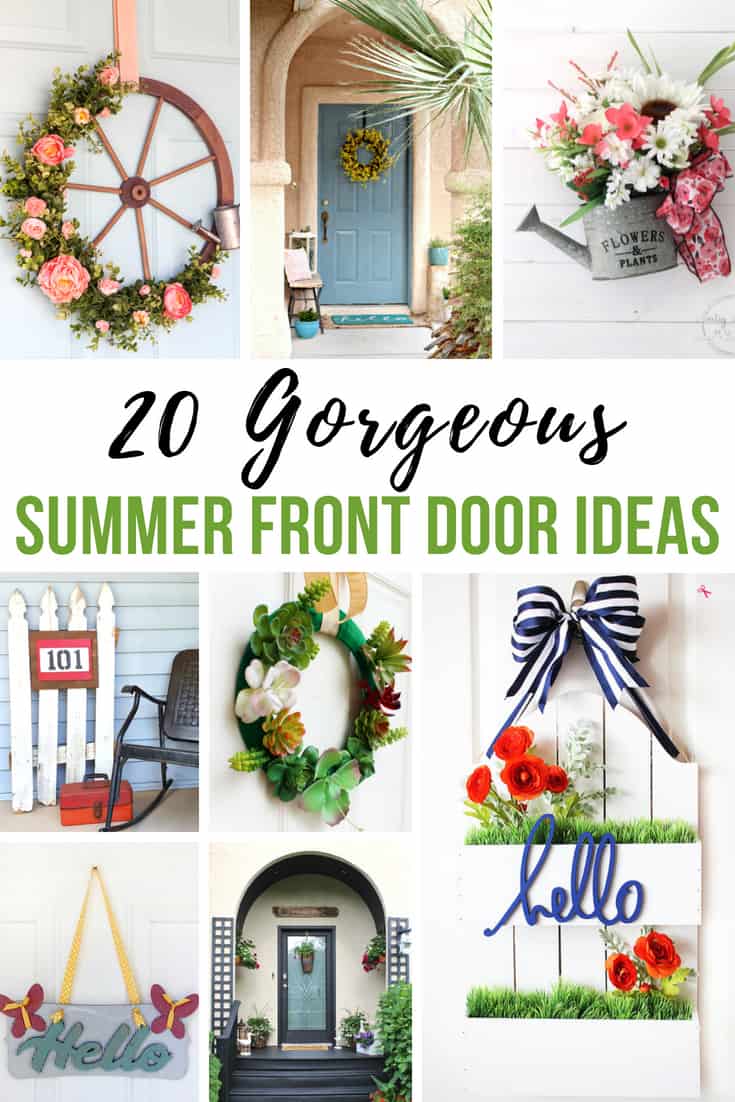 Summer Front Door Ideas You Can DIY
I think one of the biggest challenges with summer front door decorations is that they're usually either full-on Fourth of July or dull. There's usually not much in-between. Since I live in the hot and humid Southeastern part of the United States, we tend to go from winter to summer with little variation in between. That means that those hot days last a very long time and my door decorations tend to wilt – even the artificial flowers can't take the swampy heat!
Despite Mother Nature's efforts to keep me from decorating my front door, I am determined. Everyone else in my neighborhood always has amazing door wreaths and decorations that make their homes look so festive. This year? We're going for major front door curb appeal too!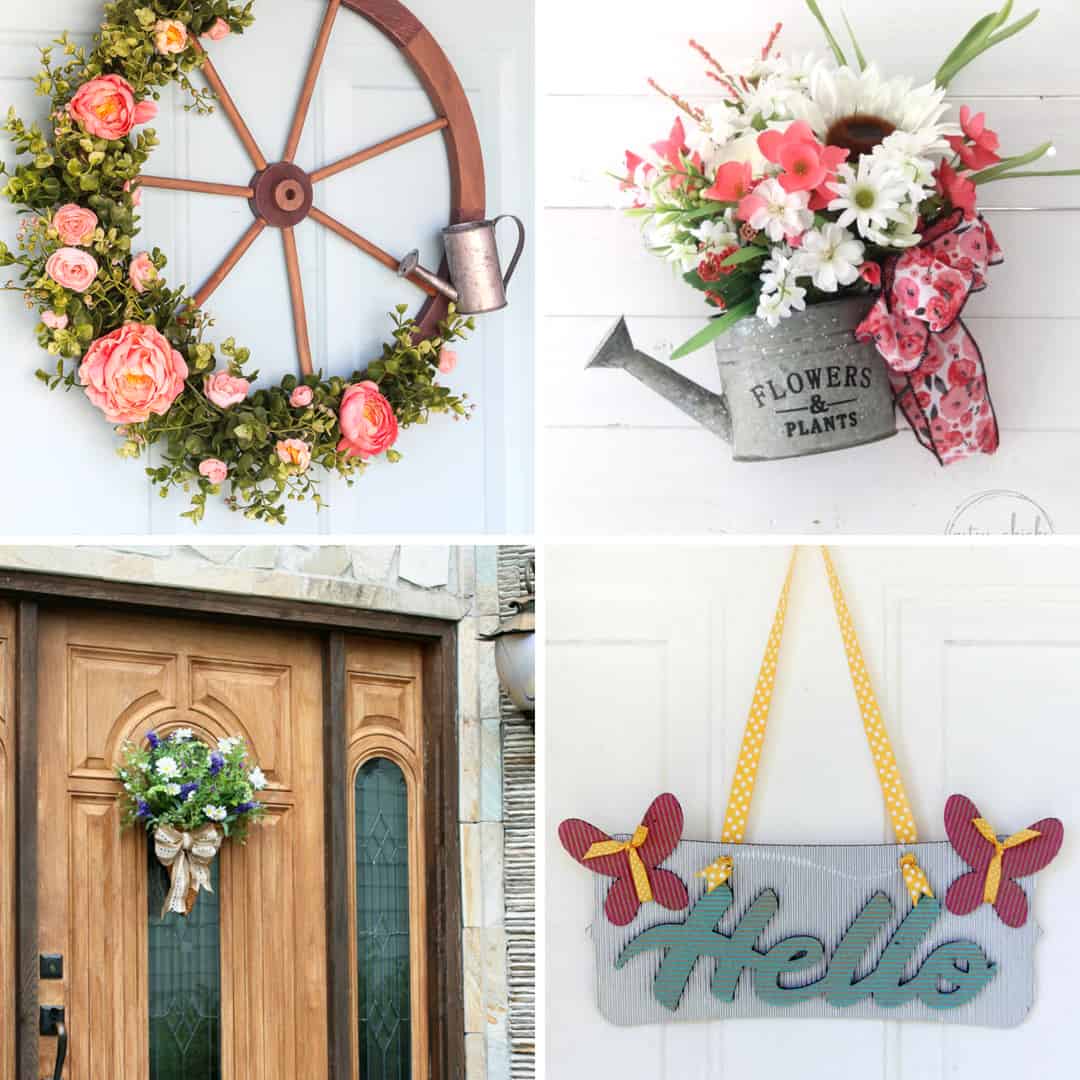 Summer Door Ideas That Are More Than Just Patriotic
One of my major requirements for summer front door decorations is that, if they're red, white, and blue, they're not so Fourth of July looking that they look strange by July 5th. I'm a busy mom and even though I would love to spend hours decorating or creating my own front door summer wreaths, I just don't have time. That's why it's so important that the front door decoration ideas that we decide upon have versatility and longevity. I need them to last all summer long!
The links below are some of my favorite front door ideas. They combine that feeling of welcome and home with a true summer-like feel. Even though I'm still debating which one to make (I really want to make them all!), I know I can't go wrong with any of them. This summer our front door is going to be amazing!
Summer Front Door Decorating Ideas
More Summer Front Door Ideas to Try
Show us your Summer Front Door! Tag us on Instagram @IWishIWasCrafty!
Looking for more Home Decor ideas? We have them!