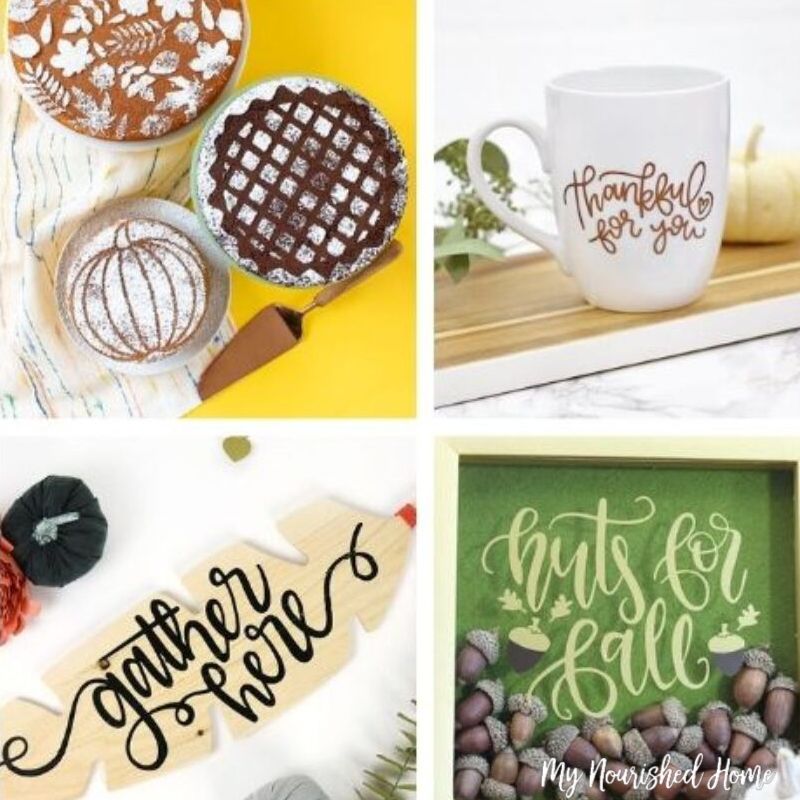 Get ready for autumn with these Fall Crafts with the Cricut!
I love my Cricut all year long – but I definitely am in maker-mode when the holidays start getting closer. Like most crafter, I start making my holiday gifts in the early fall so I have time to get them all done in time for gifts. But the more I make, the more I get inspired for my own home as well.
I also really like having quick craft ideas like these cute Fall coffee mug ideas for a hostess gift since we do so much more celebrating (and eating!) when the weather cools off.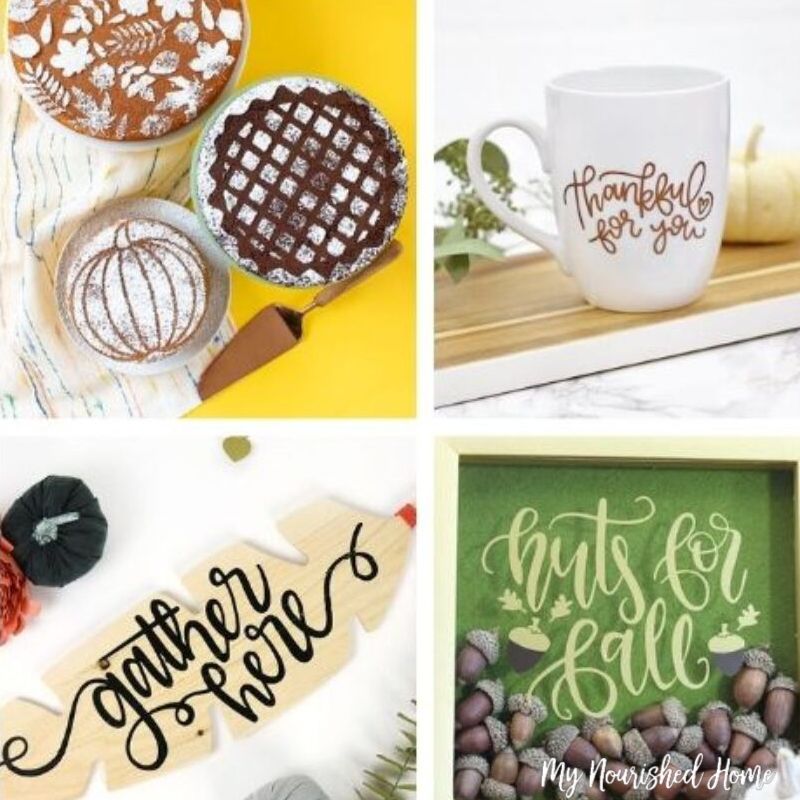 Cricut Crafts for Fall
Fall is my favorite season in Georgia. It's still hot, like summer in most places. But for us, the tip in the weather to a bit cooler is a relief. Although the temperatures may still be in the 80s and 90s until October, that doesn't mean that I can't decorate for fall! If we can smell fall in the distance, that is an excuse to pull out the pumpkins.
Before I purchased my Cricut, I worried I wouldn't use it enough. Instead, I have found it is the cornerstone in my seasonal decorating. And since I change my mind, literally with each season, it makes it easy to keep my seasonal decorations current. And a reflection of what my family is really into at the time. (Unicorns and llamas anyone?!)
The fall crafts in this collection are perfect for decorating the house and trying new techniques and materials. I love that they use the Cricut in so many different ways!
From porch signs to patterned pumpkins to a beautiful thankful mug, there is a fall Cricut craft for everyone no matter what your skill level.
Try them out and let me know which ones you love and will be trying!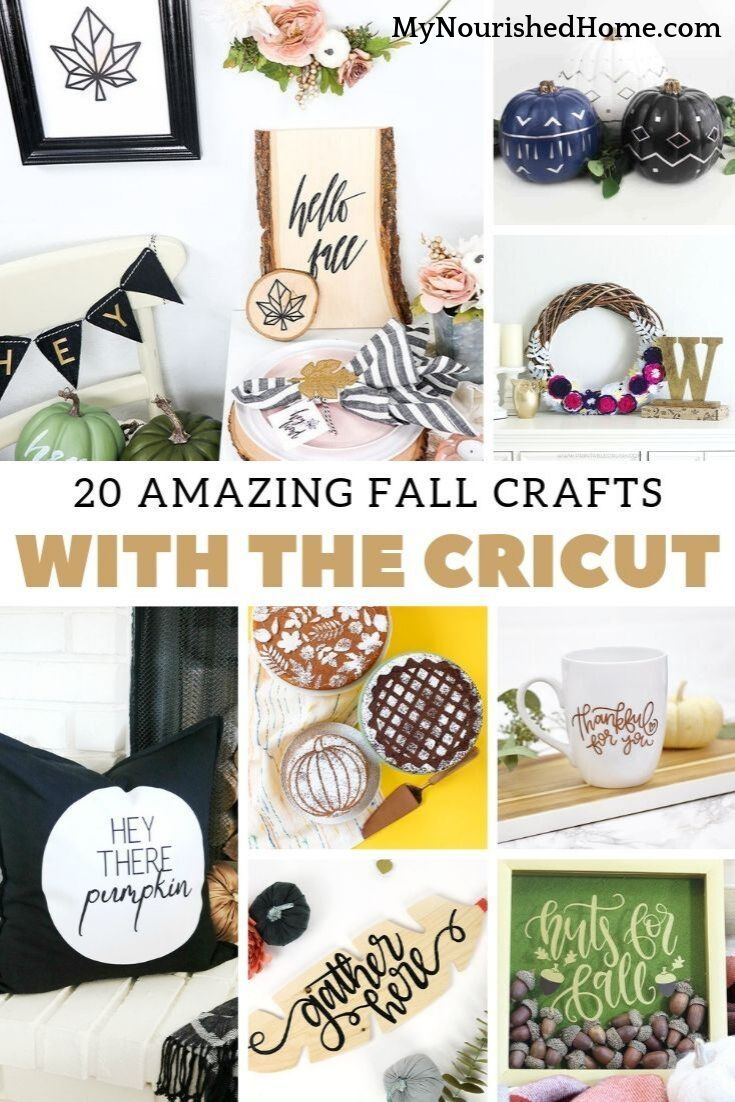 Cricut Fall Crafts

More Fall Cricut Crafts
More Fall Crafts
Don't have a Cricut? Don't worry! We love all kinds of Fall Crafts! Here are just a few of the ones we love!