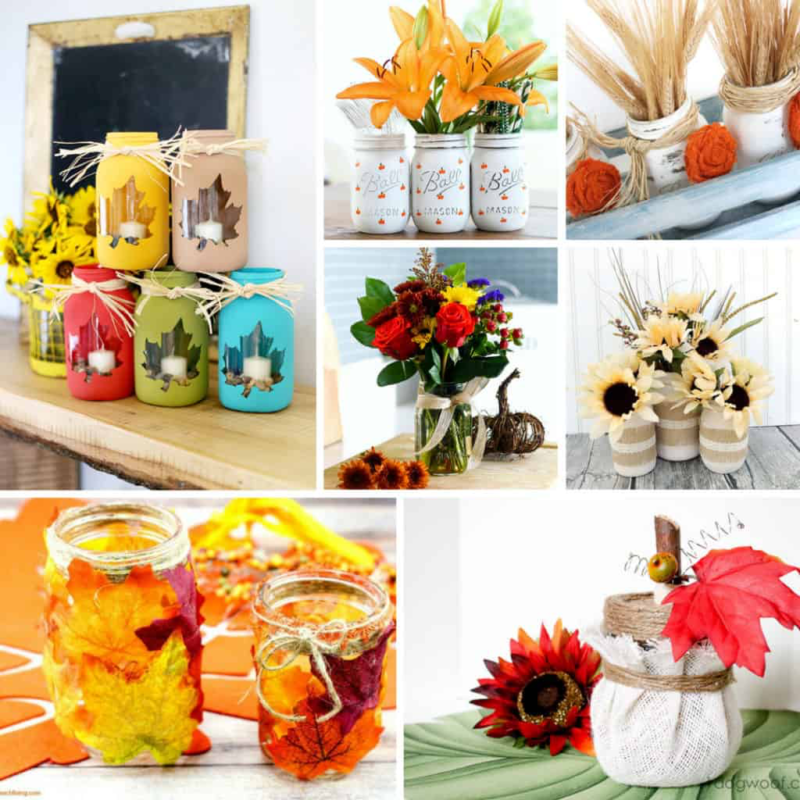 Bring on the cooler weather and celebrate the autumn with these fun Mason Jar projects for Fall! They're the perfect way to celebrate the season and decorate your home on a budget!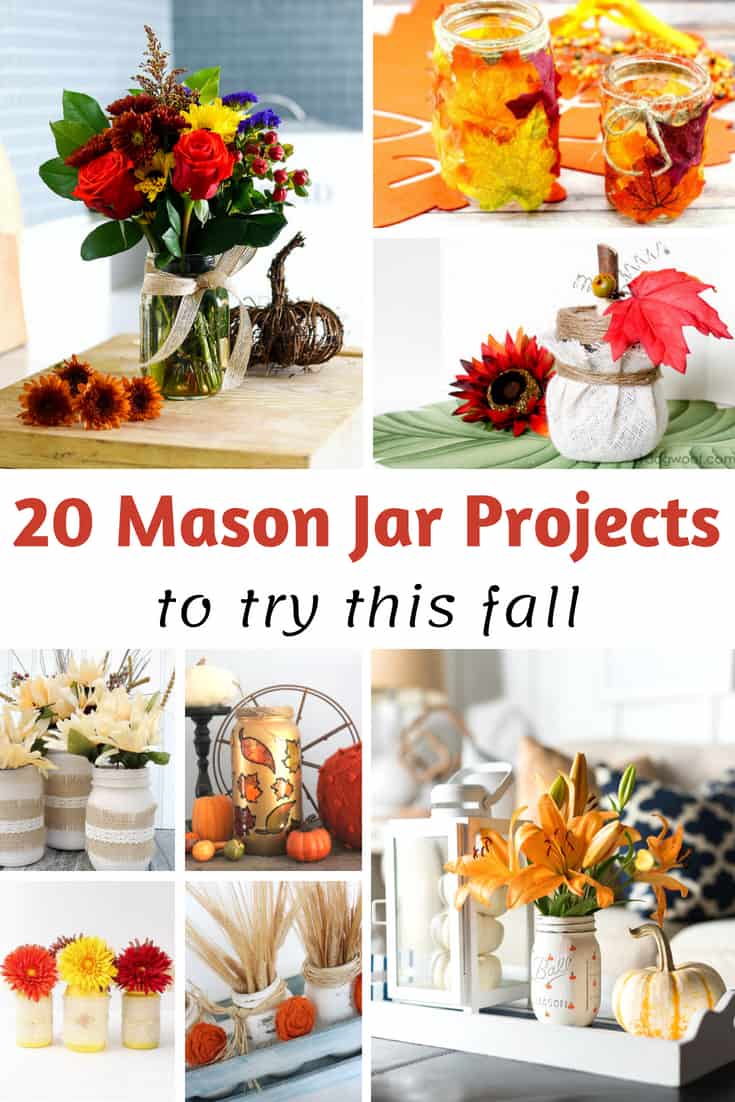 Beautiful Mason Jar Projects for Fall
One of the things that I love about crafting is that it doesn't have to be expensive (kind of like these upcycled wine bottle crafts!) Sure, I can spend a ton at the craft store like anyone else, but some of my favorite projects are those that use the things I already have on hand. These beautiful fall mason jar projects combine the practicality of recycling supplies with the design know-how that will add a punch of seasonal color to the home. (You can also see our spring Mason Jar ideas here.)
While the crafts usually call for store-bought mason jars, you can easily use spaghetti sauce jars for larger projects. Once they're wrapped up or painted, you can't tell what they were to begin with anyway. In fact, my family may or may not have been subjected to a week of pasta related dishes when I was trying out some new mason jar projects! Sometimes you have to do what you have to do for the greater crafting good!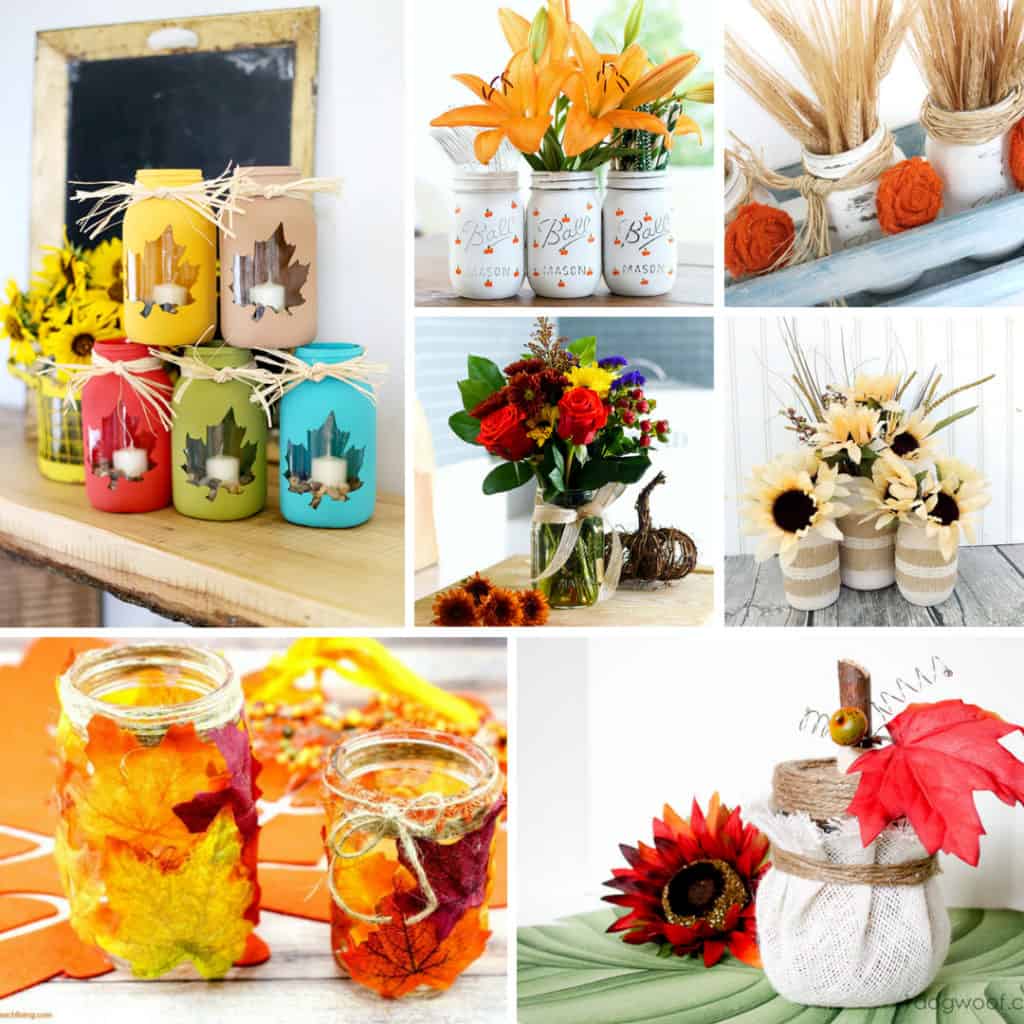 Fall Mason Jar Centerpieces
If you're working on mason jar projects with your kids, just be sure that they are careful with the glass containers. You could even swap some of the glass jars out for plastic ones if you have them available. We don't recommend doing mason jar crafts with preschoolers, just because the possibility of the jars dropping and shattering is high.
If you decide to try one of the fall mason jar crafts, be sure to snap a photo and share it with our active Facebook group! We'd love to see your creations!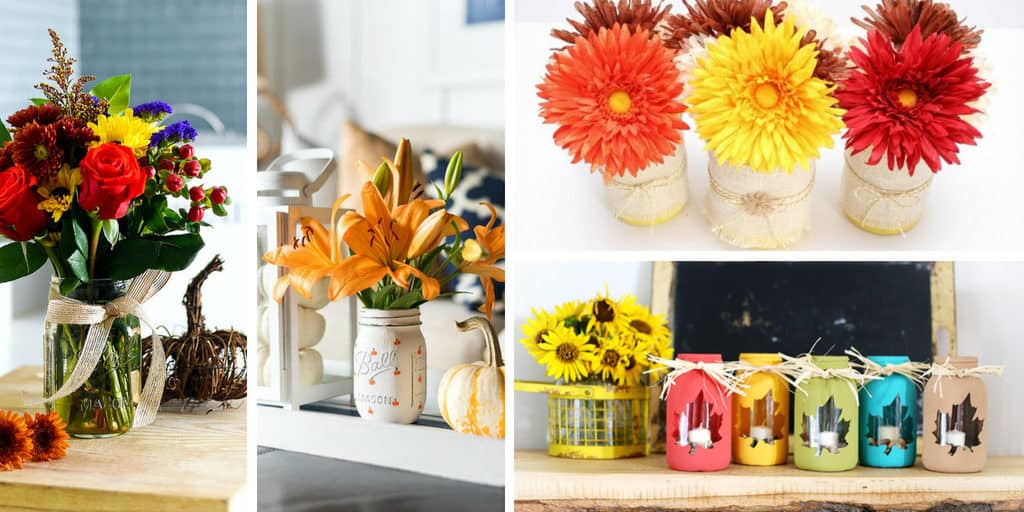 Fall Mason Jar Crafts
Fall Mason Jar Centerpieces from ohmy-creative.com
Thanksgiving Mason Jar Craft from thecountrychiccottage.net
Pumpkin Mason Jar from positivelysplendid.com
DIY Fall Decor With Hanging Mason Jars from livelaughrowe.com
Mason Jar Pumpkin Candy Jar from 1dogwoof.com
Fall Flower Arrangement In Mason Jar from masonjarcraftslove.com
Fall Mason Jar Craft from sugarbeecrafts.com
DIY Fall Mason Jar Lanterns from blog.consumercrafts.com
Happy Fall Mason Jar from yesterdayontuesday.com
Fall Mason Jar Crafts from realcoake.com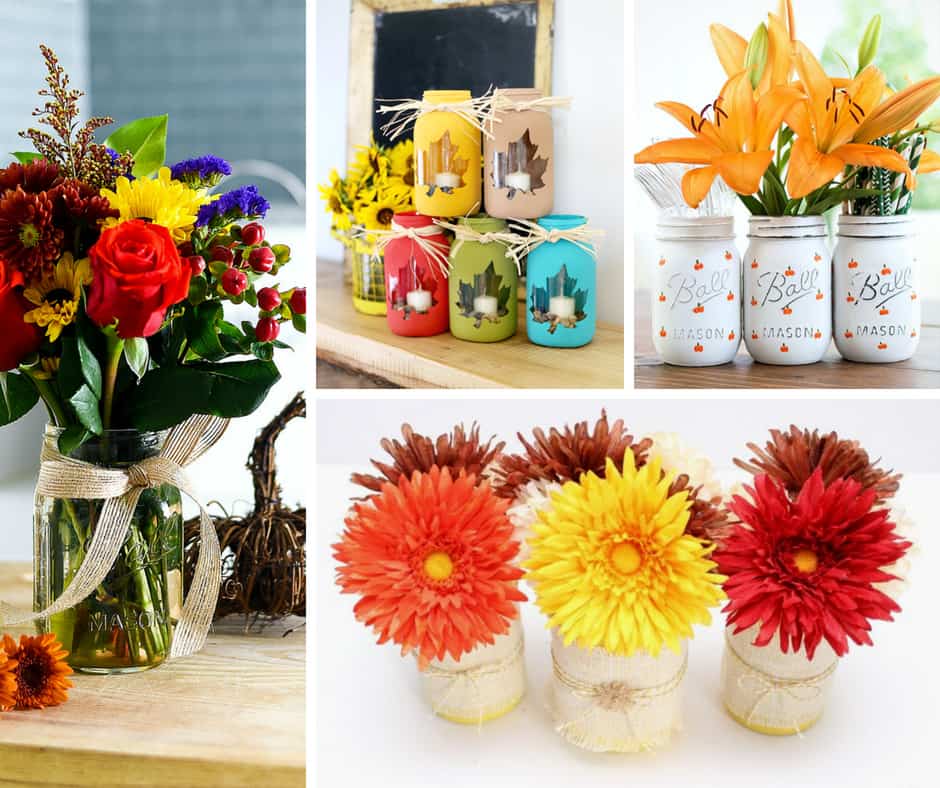 More Mason Jar Crafts for Fall
Is there a fall mason jar craft that we missed? Share it with us in the comments below! We love to try new projects!