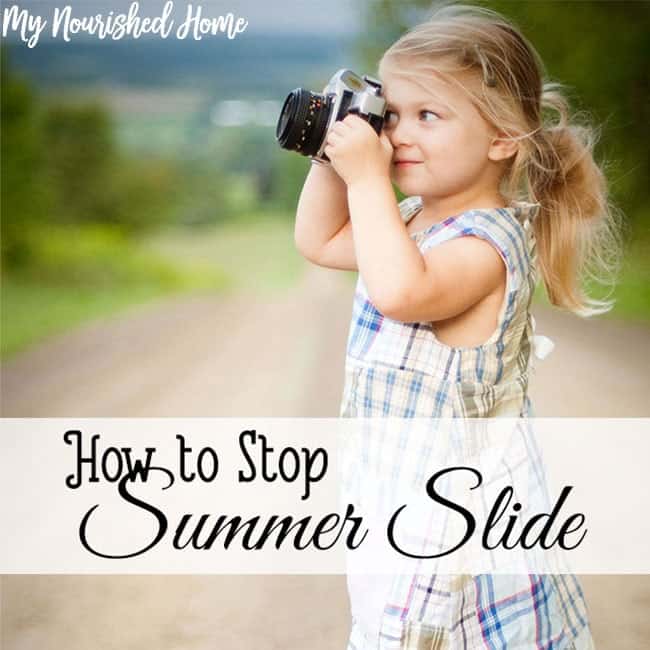 As much as my girls would love to have nothing to do with school or learning in the summer months, I know it's important to keep them engaged and not let the summer slide make back to school too difficult. But learning and playing can go hand in hand – and summer is a perfect time to learn in new and creative ways with my kids.
Summer slide, the lapse in learning between the last day of school to the first day of the new year, can take a toll on the beginning of the year test scores and achievement. To help the kids stay engaged and learning, we try to make it fun in the summer months with some out-of-the-box ideas for our home. Here are five of the ways we do it.
Ways to Stop Summer Slide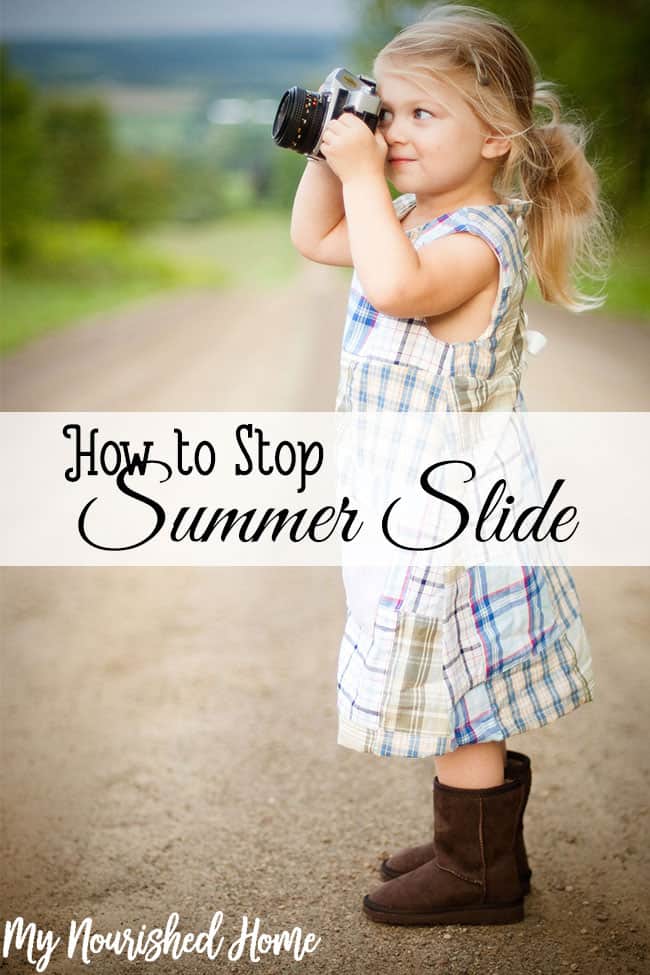 Say Hello to Screen Time
I know there are a lot of people who frown upon screen time, but in the summer, we make sure the girls have time to practice reading, math, and science on their tablets. There are so many high-quality educational apps available that it makes sense to let them practice their skills. We don't allow unlimited screen time, but we do let them relax with their tablets throughout the week. They can even earn extra screen time by doing chores!
Field Trips
Living in the South, there is a lot of history for us to explore. A lot. Especially in where we live in Savannah, Georgia. In the summer, the city offers tours and special educational programs that are usually free of charge for kids and their families. It's a great way to learn a lot about where we live, the history of the area, and keep the girls curious and asking questions. Some of the best learning happens when we do research on the things they're the most curious about.
Explore Your Backyard
Armed with magnifying glasses, insect collection jars, and an old digital camera, the girls spend a lot of time outside exploring the backyard. They examine the plants growing in the garden, record their observations in a small notebook, and snap photos of the things they see. Sometimes, the best science discussions come about when we've gotten our hands good and dirty in the back yard.
Play Games
In addition to our family game night favorites, in the summer we also like to play games outside. From hopscotch (great for number recognition and counting for the preschooler) to math fact water balloon tossing (a family favorite), we make summer learning fun around here. If the weather is too hot, we head indoors for some board game fun and look for printable games online for more options.
Learn Some New Songs
After seeing a video of a four-year old skip counting her multiplication facts all the way up to the 14 tables, I have been on a mission to turn learning into music. So, with the windows down and the wind whipping through our hair, we belt out multiplication, history, and science fact songs like nobody's business. It may not be totally pitch perfect, but it's a lot more fun than writing out the times tables!
And while all of the things we do to prevent summer slide are great, the most effective thing is simply reading books and spending time together. Vocabulary can be built, curiosity can be nurtured, and memories can be made just from those precious moments. After all, you are truly your child's first teacher.