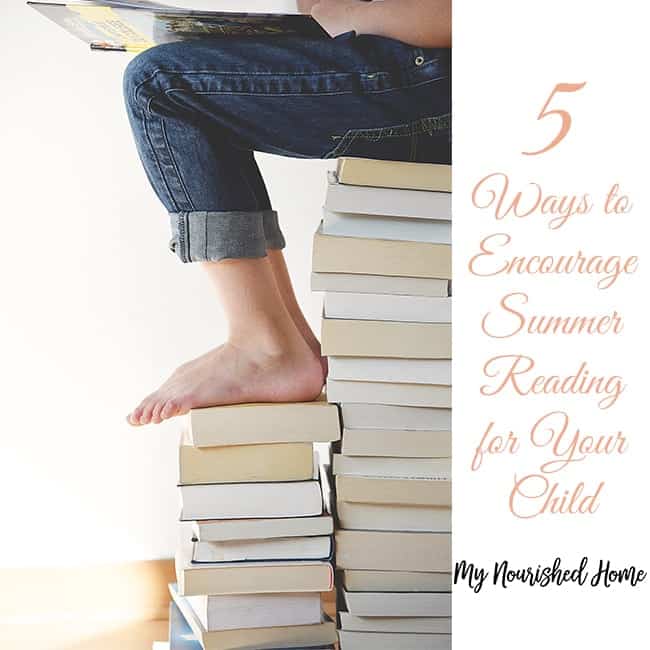 Students look forward to having the summer off from school. Warm weather, sleeping in, summer vacations, and fun with friends are all on a child's mind when school lets out. It's great to let your child relax and have some fun but don't forget to encourage summer reading for your child.
When children go the entire summer without reading, they will actually lose some of their reading skills. This will make things more difficult for them when they return to the new school year. Children need to read outside of school and especially for the long summer weeks when they don't have to do any reading in school. So, what can you do as a parent to help them?
Encourage Summer Reading for Your Child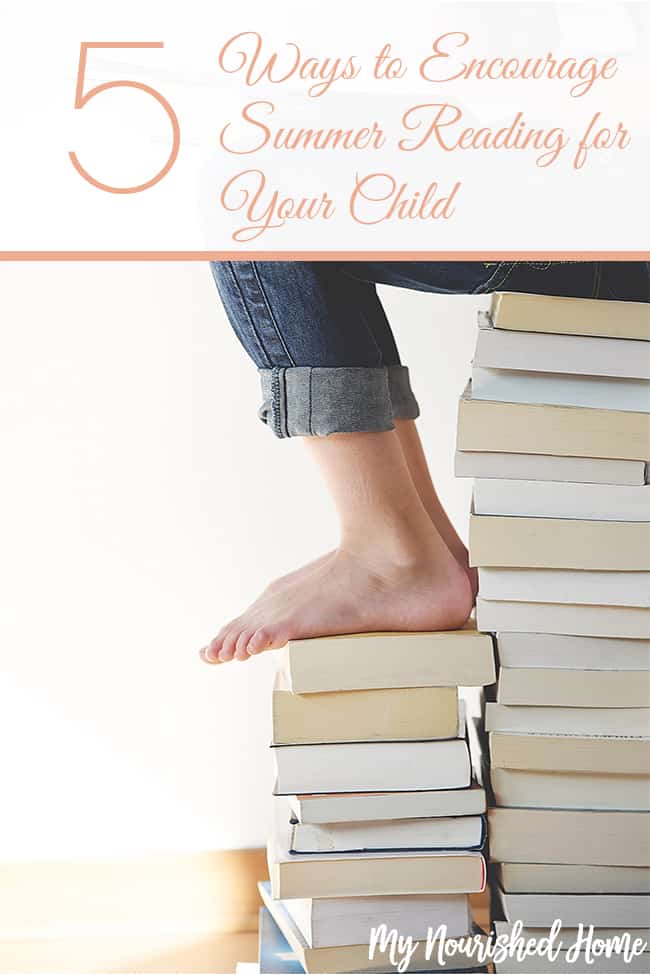 Here are five ways to encourage summer reading for your child:
Help them access great reading materials
When school's out, it's not as easy for your child to get to the library or even to be exposed to new things they want to read. It's important that you take the initiative to help your child have access to great reading materials. You can buy some new books, take them to the library, or sit down and shop Amazon together. If your child likes reading on an electronic device, you might get a gift card for Amazon Kindle and let them pick out some digital books. You could also subscribe to children's magazines like Highlights, and get comics or other reading materials that interest your child.

Get involved
One of the best ways you can help encourage your child to read during the summer is to get involved yourself. Let your child see you read. Talk about books together. Pick out books together. Ask your child to tell you about what she's reading. Take the time to really listen intently and show your interest. Use these summer reading plan options to find a plan that works for your family.
Do fun book reports
Another way to help encourage your child to read more is to have them do book reports on the books they read. However, you can put a fun spin on it, especially if your child doesn't like to write reports. You could have them draw pictures or act out the book report instead.
Have a reading competition
Many kids love competition. If you want to encourage them to read more over the summer, you can host or join a reading competition. Many local libraries will have reading contests or challenges, or you can make up your own. Have kids read a certain number of books or a certain number of hours for a reward at the end. Have them challenge one another to see who can read the most. Or, create a summer reading book list and challenge them to read them all. You can check out our family's reading challenge here.
Join or create a book club
Another way to make summer reading fun and encourage your child to stick with it is to join a book club. If you don't have one in your area for your child's age and reading level, consider starting one.
These tips should help you encourage your child to keep reading even in the summer months when school is out. The best part is you will also be developing a good habit of reading, and instilling love and respect for the importance of reading. These are things your child will take with him into adulthood.