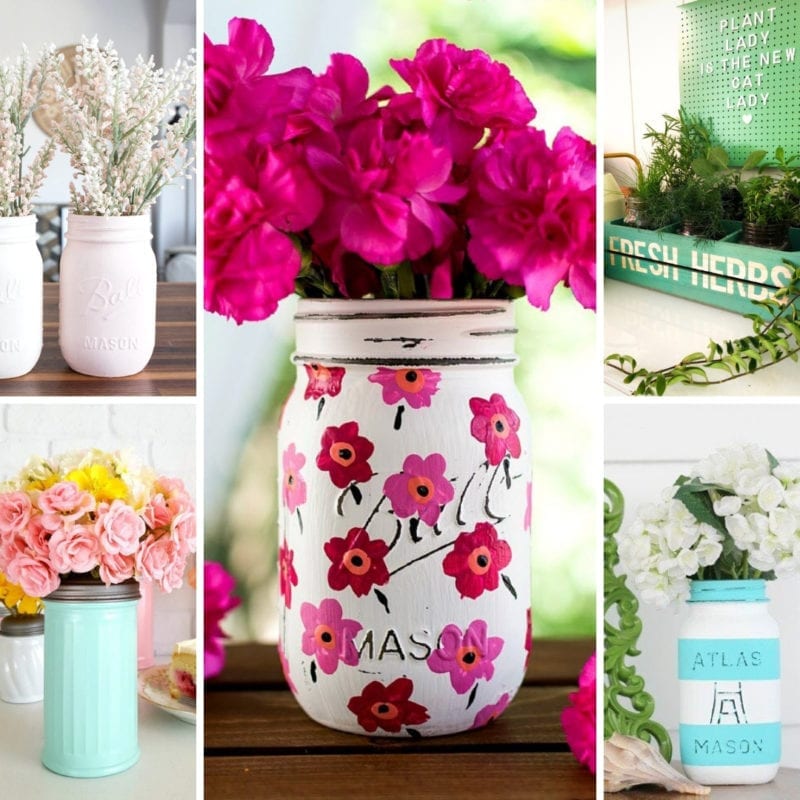 These DIY spring Mason jar ideas are a fun and crafty way to welcome the new season. Give your home a beautiful (and inexpensive) decor overhaul!
Spring is my absolute favorite time to start decorating. I think it's because of the stark difference between winter when everything is cold and plain and ordinary looking until the warm weather comes and with it, all the bright colors and fresh flowers.
Everything just seems brighter and happier when spring comes. There's really nothing I love more than bringing that feeling of a fresh new spring indoors. I live in the South, so if winter is here, we don't get beautiful glistening white landscapes. Here, it's just brown and cold.
Spring Mason Jar Ideas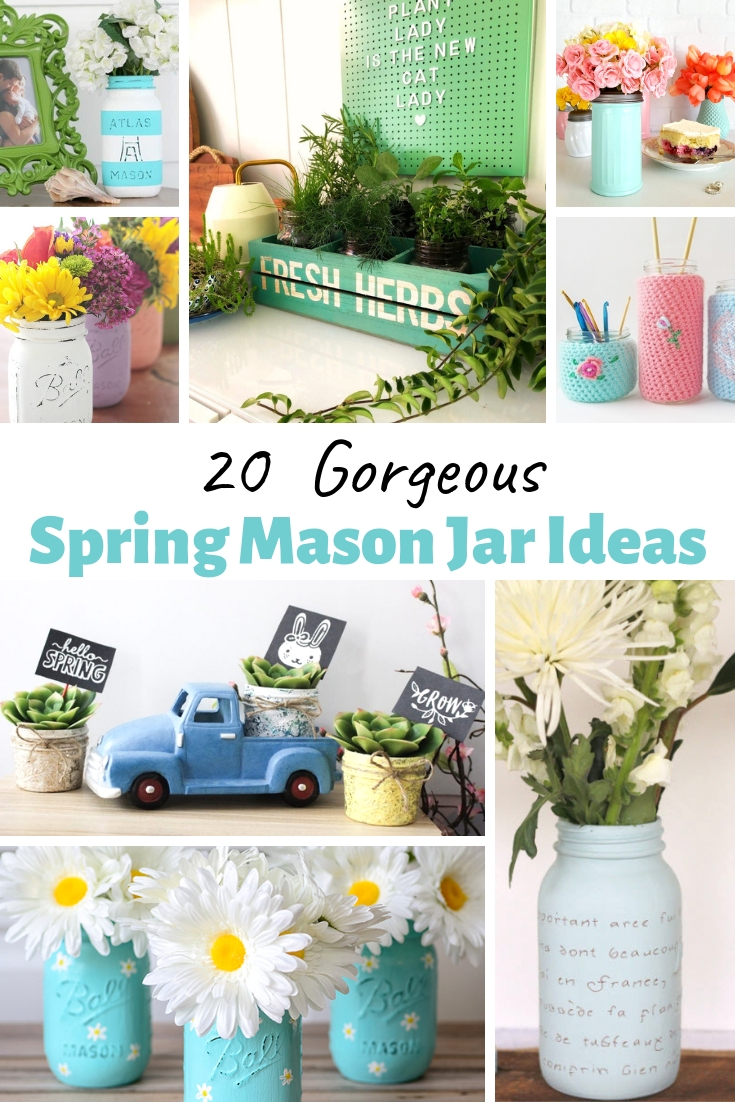 ​One of my favorite simple projects each spring is decorating mason jars. They're inexpensive, and your DIY options are endless. Use them as a decorative flower holder. Create an accent for a bedside table. Use them to collect your pens and pencils that sit on your desk, make them into flower planters, and leave them in the kitchen in the sun.
There are so many options, and with a little bit of paint and a little bit of patience, absolutely none of them are expensive or difficult. You can probably tell I love mason jars from around the blog. You can find our fall mason jar idea here. (I also love upcycling wine bottles!)
Why do I use them so often? Because they're easy, they're accessible, they're a craft supply that anybody can find anywhere (probably in your own pantry!) You don't even need to go to the craft store.
Mason Jar Crafts to Try this Spring
If for some reason, they don't turn out exactly the way you like, they're really easy to justscrub clean and try again. I recently tried to decoupage some flowers onto my mason jars, and I really didn't like the way they turned out. I soaked them, scrubbed them, and tried again until I liked them. Now, they're sitting on my dining room table.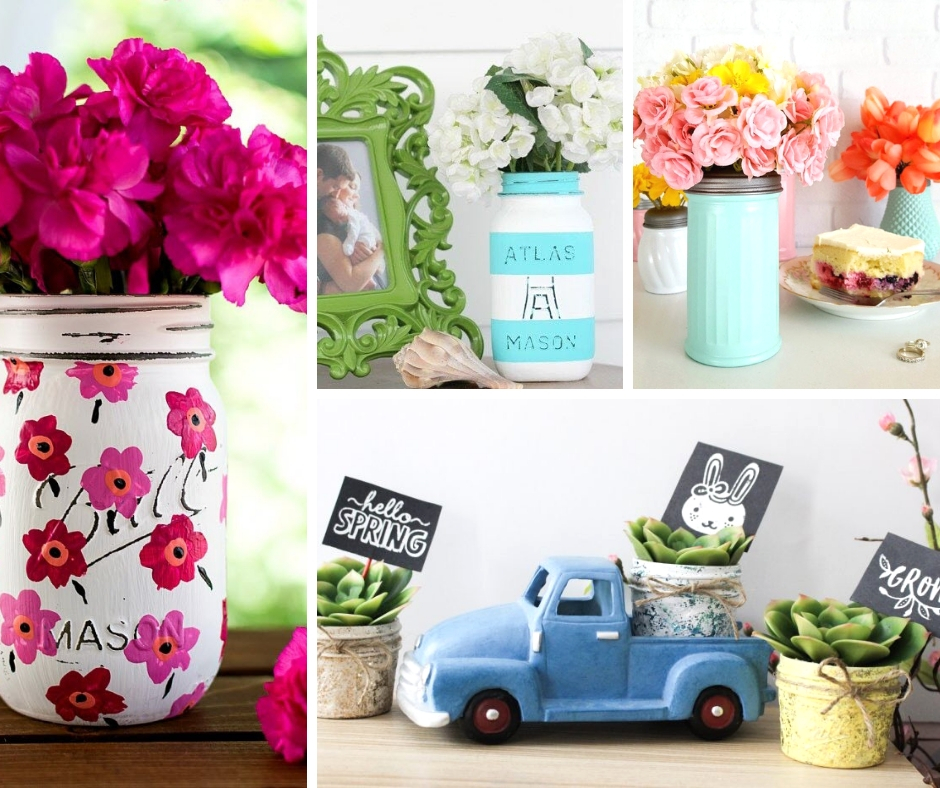 ​I have three daughters, and they love having mason jar crafts in their room too. Theyrecently started some seeds at the classroom project, and when they came home, the girlsreally wanted to keep them around. We decorated some mason jars and transplanted theirseedlings into them, and they're currently decorating their windowsill in their room.Please tell me that I'm not the only mom that's had seedlings come home from a schoolscience project that I really didn't know what to do with them.
If you choose to use mason jars to hold flowers on your table or in your kitchen, they'rereally convenient because as the seasons pass, you can switch out the flowers, but if you'dlike to fill them with some greenery like fake eucalyptus that you can buy at a craft store,it's beautiful and rich green and full, you can just switch out the colorful jar under it withthe change of the season, and you don't have to bother with the expensive new florals.
DIY Mason Jar Crafts
I really love this collection of spring mason jar ideas. They're full of fun colors and wonderful ideas for an inexpensive project, but it really changes the look of your home.My college-age daughter really wants to try the French script mason jar below so that she can set it at her windowsill at school. I'm looking forward to having her home so we can do this project together.
How do you use mason jars for crafts at home? Leave your comments below and share your ideas!