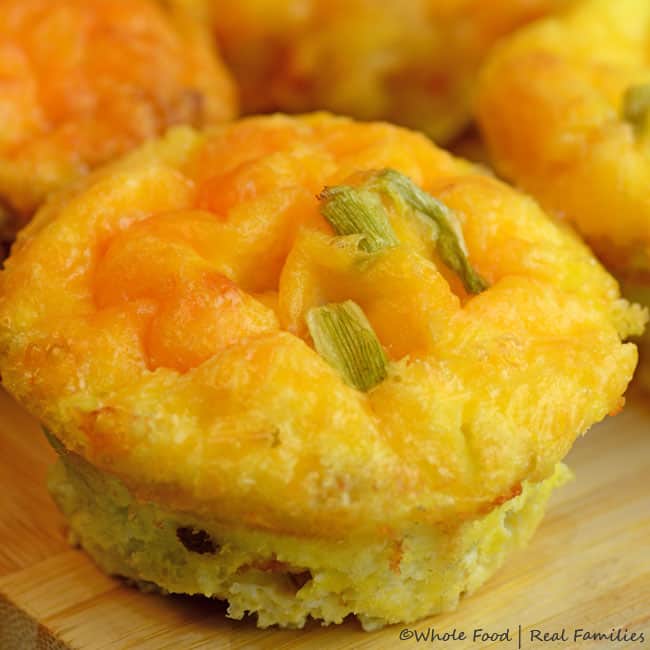 Count on Sausage Egg Breakfast Muffins for a hearty, hot breakfast any day of the week. They are delicious fresh – but freeze and reheat perfectly so breakfast is always at your fingertips.
I used to think these Sausage and Egg Breakfast Muffins were a must during the school year – I now think they are even more important during the summer and on weekends when my 3 kids all seem to have different schedules and someone always wants something to eat.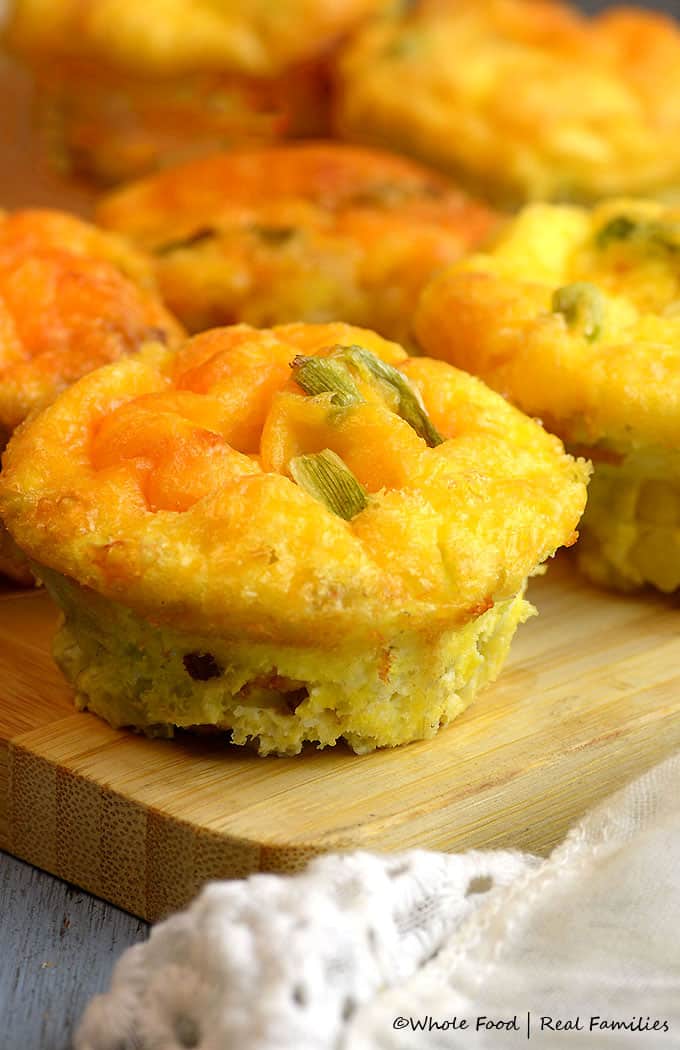 My oldest daughter gets up very early during the school year – before 6 in the morning. Ugh.I would love to say that I am the kind of mom that gets up and makes her a hot breakfast before she heads off to school. And the majority of the hours in the day, I really try to be an attentive, helpful mother. However, that helpfulness does not extend so far as to get me out of bed before 6 to cook. So she's on her own for breakfast. (I also happen to think that once they are old enough kids should learn how to feed themselves. It is an important life skill.) But I arm her with real food since we don't allow sugary cereals and the like in the house.
These are super easy. They cook up with the same ingredients as an omelet – except we use hash brown potatoes instead of bread as a base like many egg muffin recipes. The additional nutrition and complex carbs are a better option for keeping my kids going without getting hungry before lunch.  They also cook in a regular muffin tin. I have a few of them so that when I make muffins – both these and traditional muffins – I can cook several batches and freeze them. Any muffin pans will work, but I have these and love them. Commercial grade and stick resistant, they don't pop and warp in the oven heat.


These muffins should have a red cape and a big "S" emblazoned on their fluffy, egg tops. I make a ton, put 6 at a time in gallon freezer bags, and freeze them. If you eat the last one in the fridge, it is your job to pull the next batch from the freezer and put them in the refrigerator to thaw. When breakfast rolls around (or you are in need of an emergency snack) these are always waiting and just need a minute or two in the microwave or toaster to warm up. Thank goodness.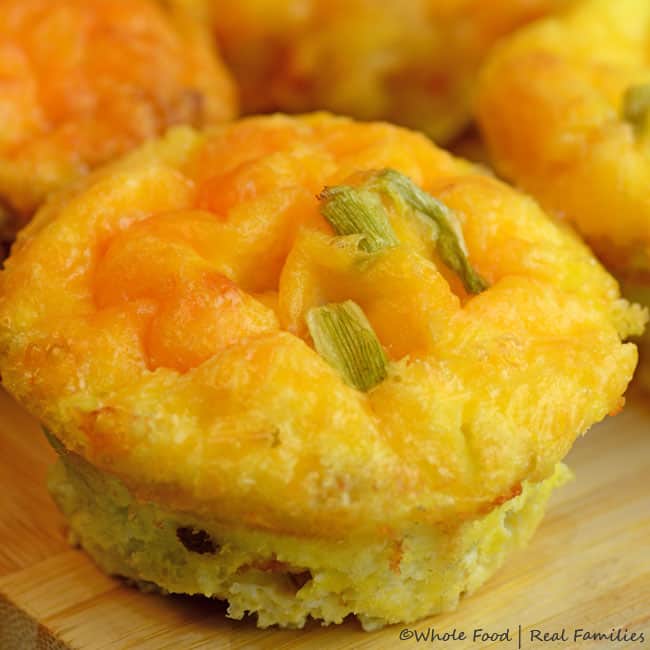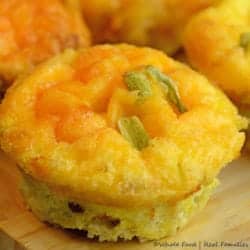 Sausage & Egg Breakfast Muffins
This makes 18 large muffins. Adjust cooking times if you are using a smaller muffin pan.
Ingredients
1

lb

high quality loose sausage

8

oz

sliced mushrooms

1

lb

hash brown potatoes

If you purchase these, there should be 1 ingredient on the label - potatoes!

kosher salt and ground black pepper to taste

18

eggs

1

cup

milk

1

cup

cheddar cheese, grated

6

tbsp

fresh chives, finely chopped
Instructions
Preheat oven to 350 degrees. Brown sausage in a large pan until it is no longer pink. Drain all but 2 tbsp of the rendered sausage fat from the pan, add mushrooms and hash brown potatoes. Cook for 8-10 minutes until mushrooms have released all of their water and hashbrown potatoes are tender and browned in places.

Spoon sausage mixture into a well-oiled, large muffin pan, filling each muffin cup 1/3 full of the mixture. Be careful not to pack the mixture down into the cups. You want it to be somewhat loose so the eggs can flow over and around the mixture.

Prepare eggs and milk as you would for scrambled eggs - crack eggs into a large bowl, add milk, salt and pepper to taste, and whisk until uniform. Pour egg mixture over the sausage mixture that is already in the muffin pans. Sprinkle cheese and chives evenly over the tops of muffins and put the muffins into the preheated oven.

Cook egg muffins for 18-22 minutes or until the tops just begin to turn golden. Don't overcook or the muffins will be tough. You really just want the eggs to set. Remove from oven and allow to cool.

Loosen the muffins by running a butter knife around the edges before turning the pans over. Once you have removed the muffins from the pans, allow them to cool completely before putting them in an airtight container or freezer bags. Or do it the old fashioned way and enjoy them hot from the oven!