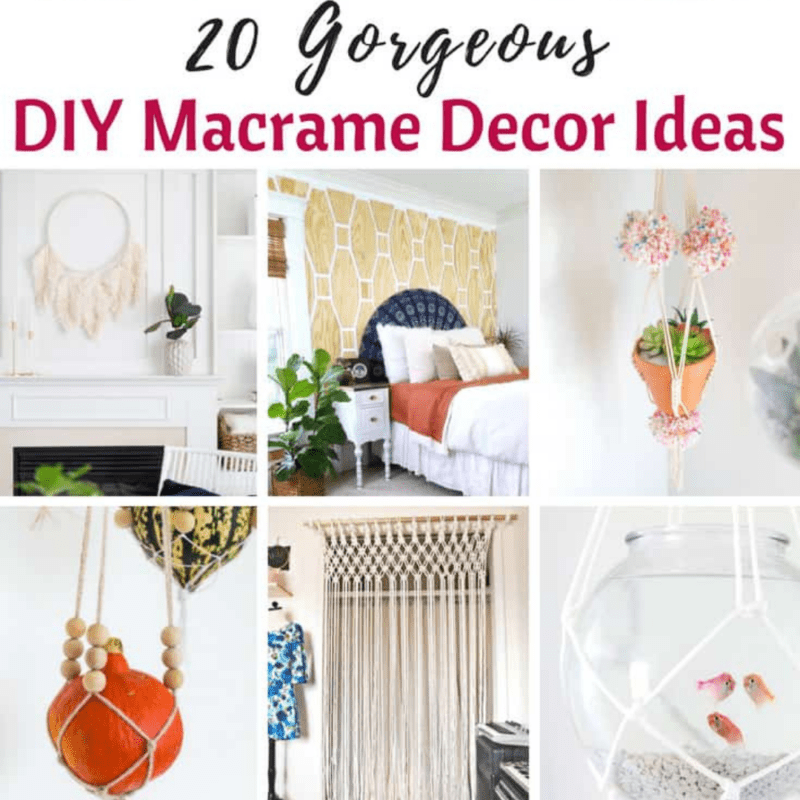 DIY Macrame Decor Ideas take the guesswork out of home decorating by providing trendy, colorful decor options.
DIY Macrame Decor Ideas
Macrame used to be a dated craft of the 1970's, but it has made a tremendous comeback and is a wonderful option for colorful, fun decor. You can suddenly find macrame pieces in stores everywhere but the best macrame pieces are the ones you make yourself. DIY and macrame go together like knitting and needles!
Macrame is the process of tying and twisting cord to create baskets, plant holders, closet coverings, clothing, and more. The 20 macrame projects that we found below are terrific options for decorating your home in a fun and trendy style. You can use colorful cord or yarn or opt for the basic neutrals to blend in with your existing decor. Whatever you make your macrame project from, you can guarantee that it will be a spotlight in your home.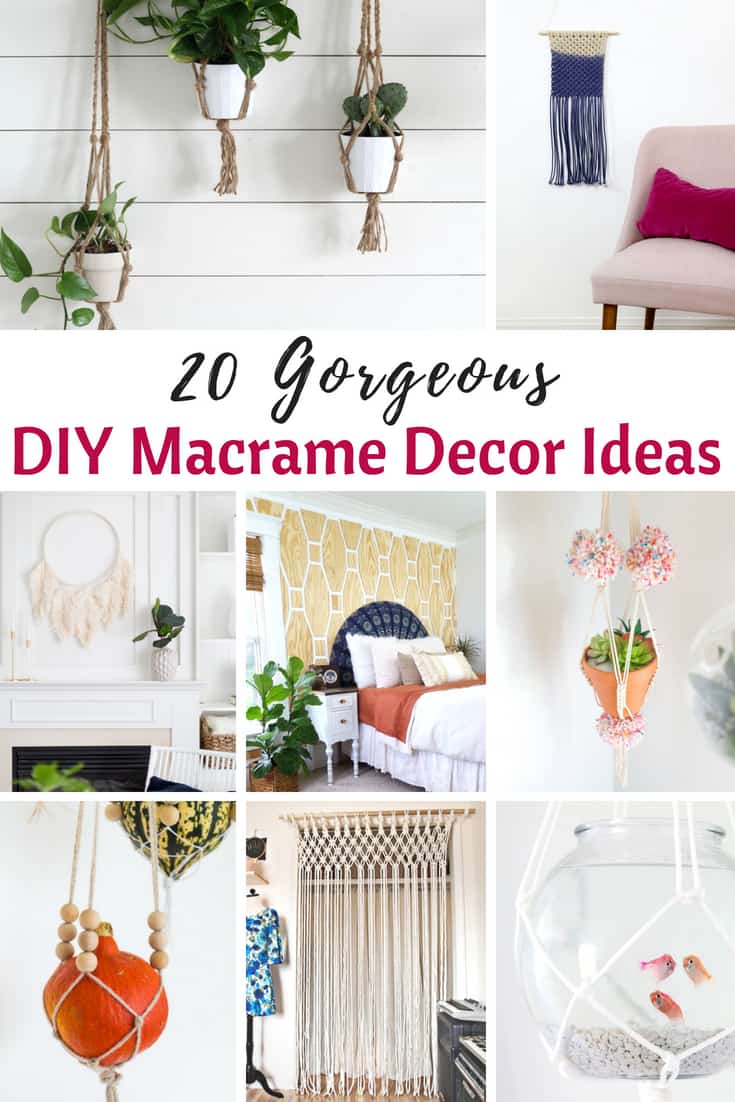 Since we love air plants, our favorite macrame project was the air plant hanging plant holder. It's relatively easy to make, but it could be frustrating for younger children. More experienced crafters will probably have a much easier time making it!
Pick a macrame project that resonates with your family and then have at it! Happy crafting!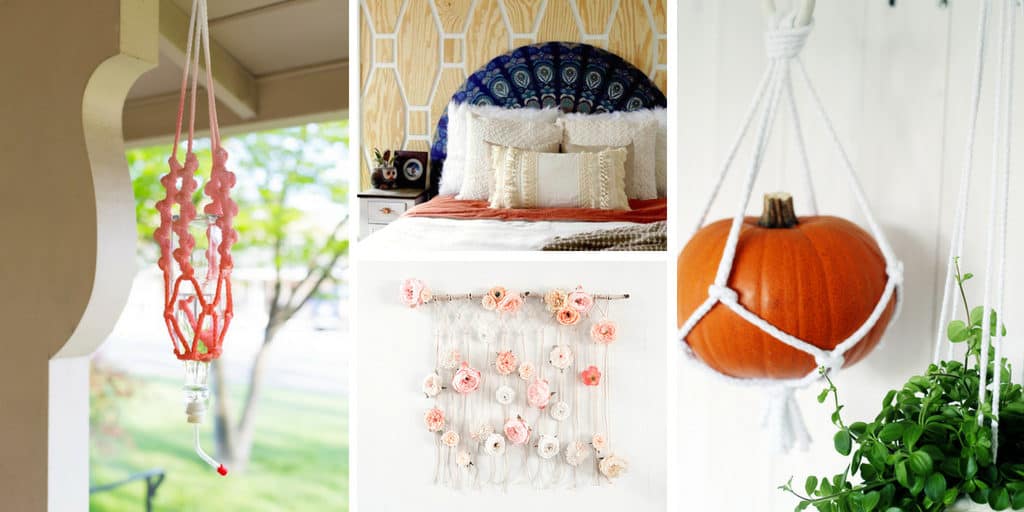 Macrame Decor Ideas You Can Make at Home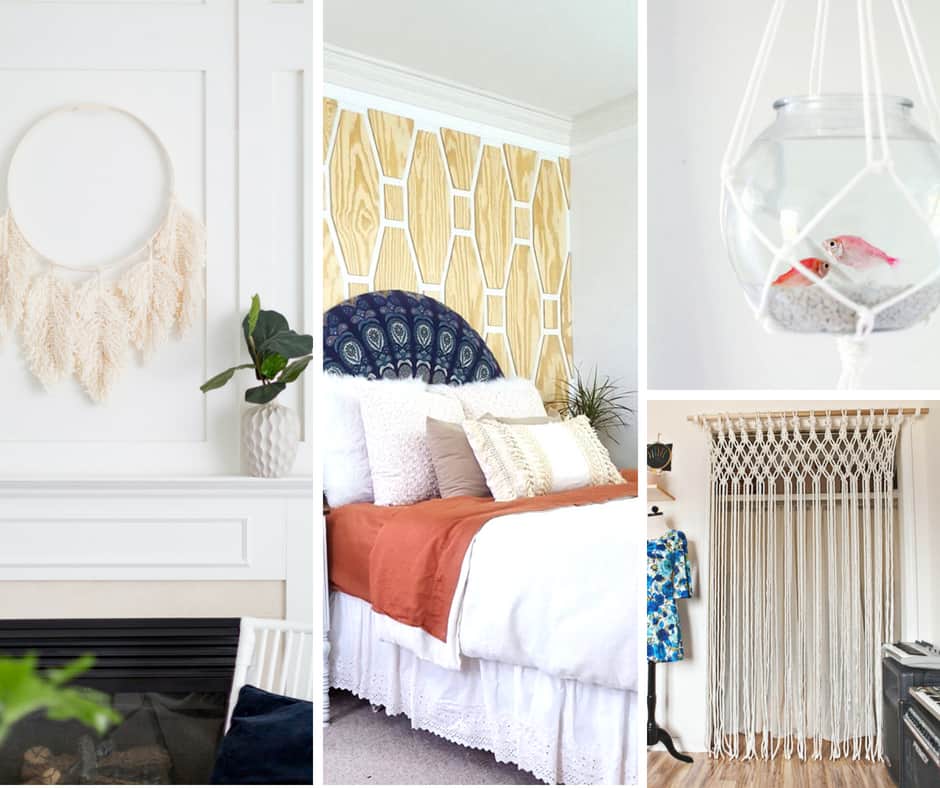 More DIY Macrame Decor Ideas
Did you try one of the DIY macrame projects above? Snap a photo and share it with us in our active Facebook group! You can also tag us on Instagram @MyNourishedHome to let us get a glimpse of your creativity and crafting genius!
Also check out more Chic Macrame Projects for your home here!