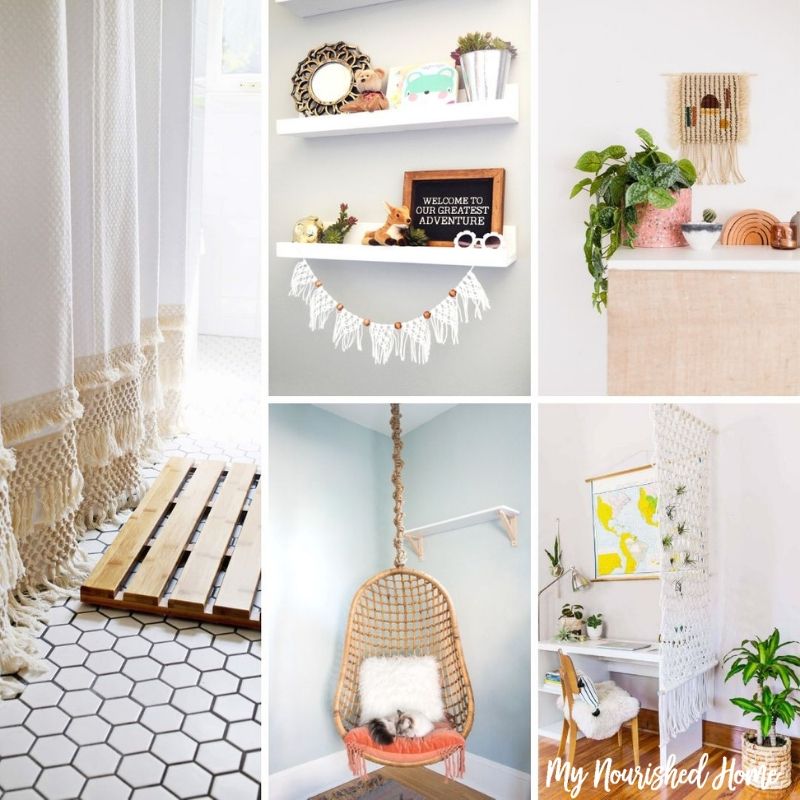 Learn how to macrame with these chic macrame crafts for the home!
From macrame plant hangers to beautiful macrame wall hangings. This collection of patterns is going to find a way into every room of your home.
Macrame Crafts for the Home
There was a time macrame fell out of favor in the craft world. I'm not exactly sure why – other than the social trend to buy rather than make for yourself. But the reimagining of textures, colors, and cords have given macrame some serious street cred. (Can a craft have street cred?!)
Macrame has also evolved past weaving a plant hanger in your bellbottoms into 3-dimensional art that can span huge spaces in your decor. If you can't picture it in your mind, check out Modern Macrame on Instagram. It is such a great account to follow.
Looking for more decor ideas for your home? Check out these beautiful macrame decor ideas. These DIY macrame projects are great beginner projects too.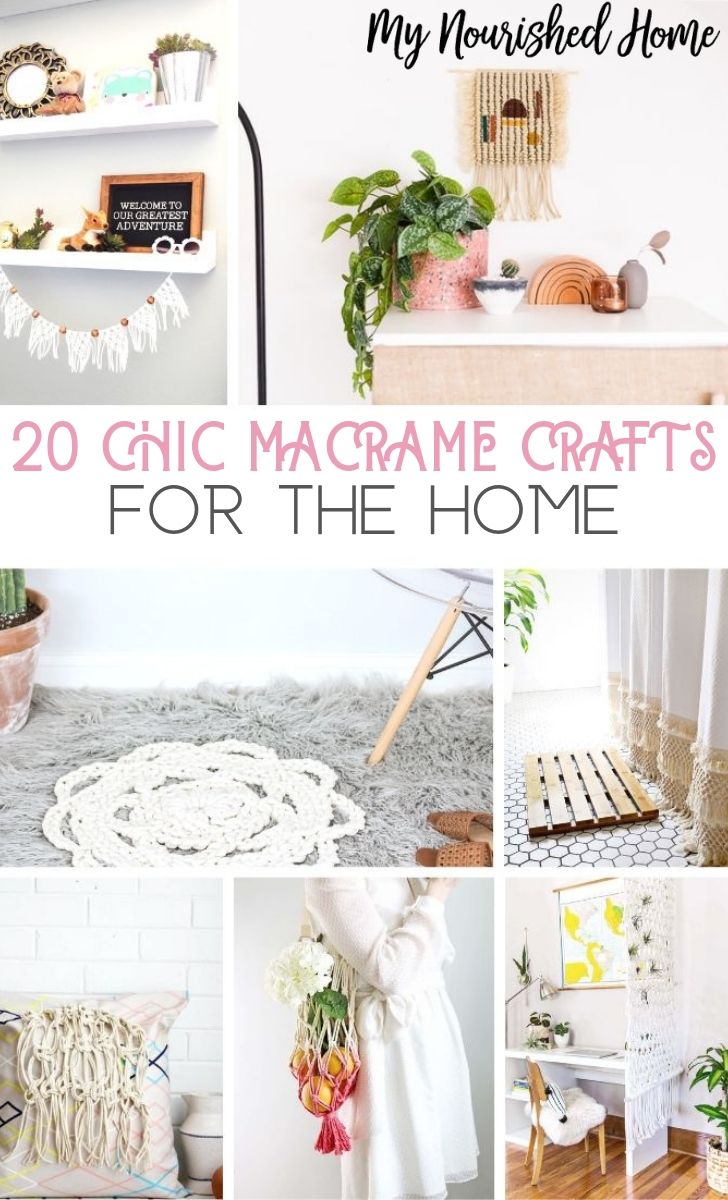 Learn to Macrame with these Patterns
I love perusing Instagram for the complex and intricate macrame wall hangings that are made by masters of their crafts. While my aspirations run wild, my actual skill level is a bit more limited.
These macrame patterns are far more achievable. Though some are a bit more complex than most beginners will need, everyone will find something to learn and try on this list.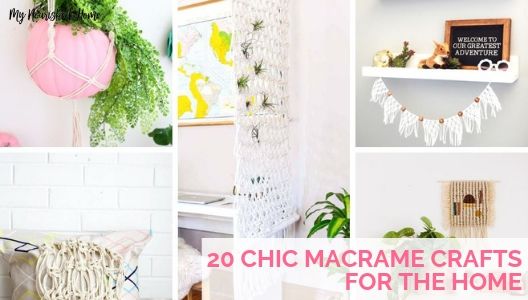 More Chic Macrame Projects to Make at Home