DIY Macrame projects inspire me because of the delicate strength of each project. Their beautiful knots and twists combine everything that's beautiful about crafting into one gorgeous DIY project. Since learning more about macrame is on my bucket list this year, I loved putting this collection of ideas together for you.
I have to say, so far I can create a simple macrame plant hanger, but I am so inspired by the creations of others I've found. I want to spend hours and hours playing with cotton rope!
I hope these 20 lovely macrame projects serve as an inspiration for you to try a new craft. And if you need more inspiration, you can check out these beautiful macrame patterns too!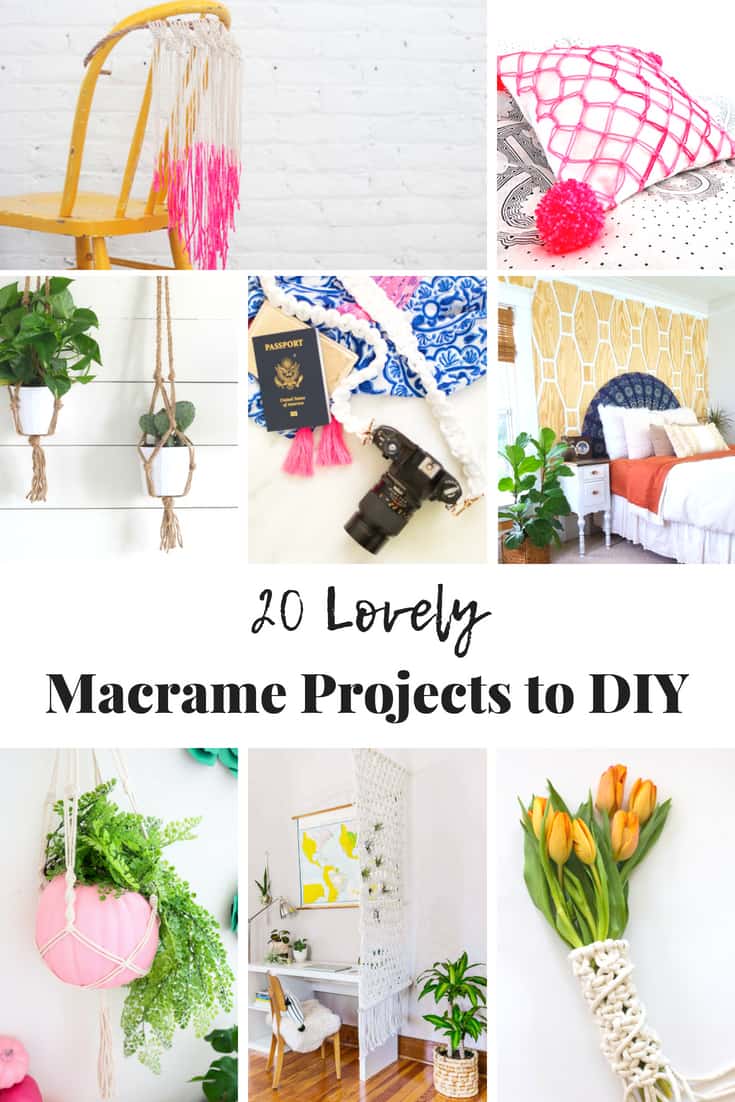 DIY Macrame Projects
I first discovered the look of macrame when I was a little girl. My grandmother had a beautiful macrame plant holder that hung on the back porch. The delicate macrame knots were strong enough to hold up the terra cotta pot heavy laden with green leaves and flowers that poured over the edges.
I have fond memories of staring up at that macrame planter wondering how those threads could hold up that heavy pot. You can find lots of other macrame projects for your home in this collection of macrame patterns.
As the years went by, macrame somehow lost its limelight in the craft world, but it continued to evoke warm memories every time I saw it. Now, macrame projects and crafts are making a comeback as a whole new generation of crafters discovers the beauty and strength associated with them.
While I may never be a master macrame-er (is that even the right term?), I'm excited to delve into it and introduce it to my girls. I think a hanging macrame planter would be perfect for our air plants!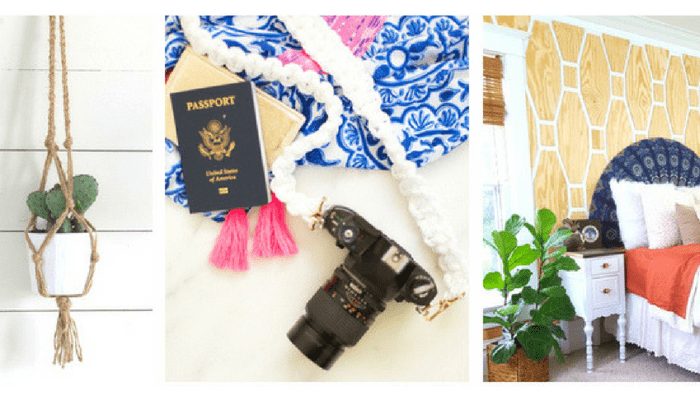 Beautiful Macrame Crafts and Projects

More DIY Macrame Projects to Try
Macrame Cord for your Projects!
Macrame Cord, ZOUTOG 3mm x 200m (About 218 yd) Natural Cotton Soft Unstained Rope for Handmade Plant Hanger Wall Hanging Craft Making

Natural Cotton Macrame Wall Hanging Plant Hanger Craft Making Knitting Cord Rope Natural Color 3mm 4mm 5mm (3mm)

(4mm x 100m(About 109 yd)) Handmade Decorations Natural Cotton Bohemia Macrame DIY Wall Hanging Plant Hanger Craft Making Knitting Cord Rope Natural Color Beige

Have you made a macrame creation? We'd love to see it! Tag us on Instagram @IWishIWasCrafty!