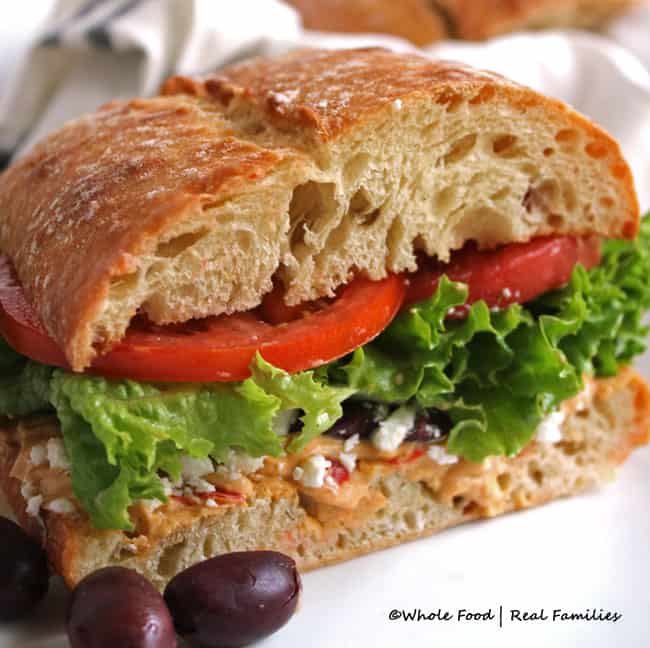 This vegetarian Greek Salad Sandwich is a favorite weeknight dinner. It is inspired by a local coffee shop in Savannah that we frequent. We love the sandwich so much that I had to start making it at home.
Most Saturdays you will find us milling around the farmers market in downtown Savannah. We are lucky to live in a place where we can do that year round. There is a local coffee shop by the market called The Sentient Bean that is well known as much for the food as the excellent coffee. An all locally-sourced menu, we love seeing the name of some of our favorite farms on the chalkboard where they publish where all of their food comes from.
That is enough of a reason to eat there. We feel good about that reason. But mostly we eat there because the food is awesome and everyone in our family loves it. My favorite sandwich on the menu is this vegetarian Greek Salad Sandwich. While I am not a vegetarian, I am always looking for more ways to include veggies in my diet. So I'm pretty happy that I don't miss the meat on this sandwich because it is so flavorful. And like most food – the fresh ingredients make all the difference.
Since finding this sandwich on their menu, I have started craving it at home. Like, really craving it! I bought the ingredients to make this sandwich 3 different times but we always ate the sandwiches before I took the pictures so this one has been on my own kitchen chalkboard where I keep recipes I am planning for a long time. I figured I finally owed you guys so you can get in on the big, delicious Greek Salad Sandwich secret.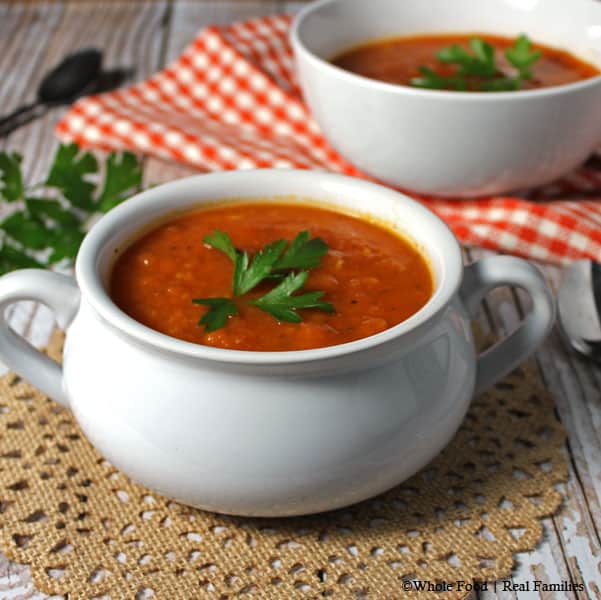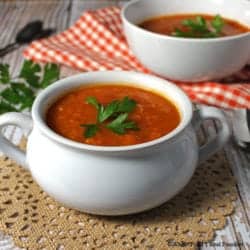 The only thing I can think of that would make this sandwich better is serving it alongside this Classic Tomato Soup made from Fresh Tomatoes! Or this Slow Cooker Chicken Noodle Soup.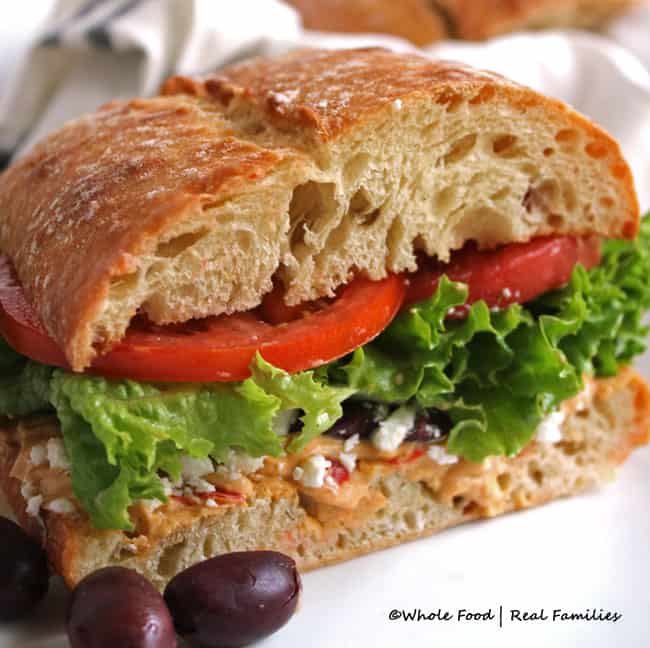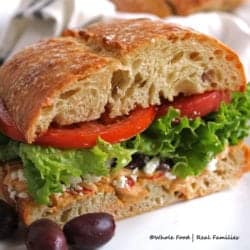 Greek Salad Sandwich
Our favorite vegetarian sandwich, inspired by a local Savannah coffee shop.
Course:
Soup, Salad & Sandwich
Ingredients
2-3

tbsp

hummus

we like Roasted Red Pepper hummus!

2

tbsp

feta cheese

2

tbsp

chopped Kalamata olives

2-3

slices

of ripe tomato

2-3

leaves

of crisp lettuce

Italian Seasoning to taste

1

sandwich roll

ciabatta rolls are great!
Instructions
Split your sandwich roll and toast in the oven.

Layer toasted bread with hummus, feta, olives, tomato and lettuce. Sprinkle Italian Seasoning and fresh pepper to taste.

Open your mouth REALLY wide, take a bite and enjoy!