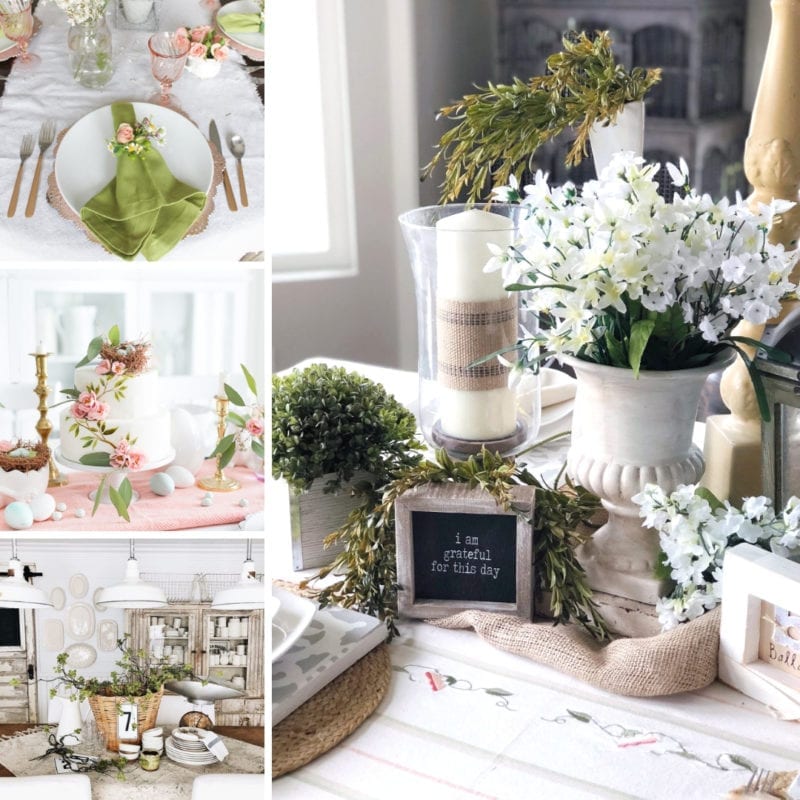 Warm up your dining table decor for spring with seasonal flowers and rustic accents.
The very thing that makes any house feel like a home is the ability to express your family's personality in the decor. And to create a space that makes everyone feel able to be completely themselves. For some people, that means books in every corner. Some families love eclectic decor. Some love industrial design and retro prints.
For me, I love cozy cushions, warm blankets, rustic farmhouse furniture, and seasonal flowers pulling the outside indoors. My dining table decor is a great way to express our family personality. It is more than just a table, it is where we share our meals, play family games, and help kids with homework.
Dining Table Decor for Spring

Spring Tablescapes that are Simple and Classic
I love decor that has a simple, classic touch. Unique baskets, vases, and wooden accents are all on trend now. I love looking for things that really speak to me and make me excited to build decor around them. I love arranging flowers (you can see lots of them on my Instagram account!) so I go a little crazy decorating each new season!
Even if DIY florals feel intimidating, or they are just not your jam… don't hesitate to create your own tablescapes. Simple eucalyptus stems in a cool, rustic vase makes a beautiful centerpoint for any table.
Start there and build around your centerpoint. Add complimentary colors, textures, and height. Before long, you'll have a decor perfect for a spring table!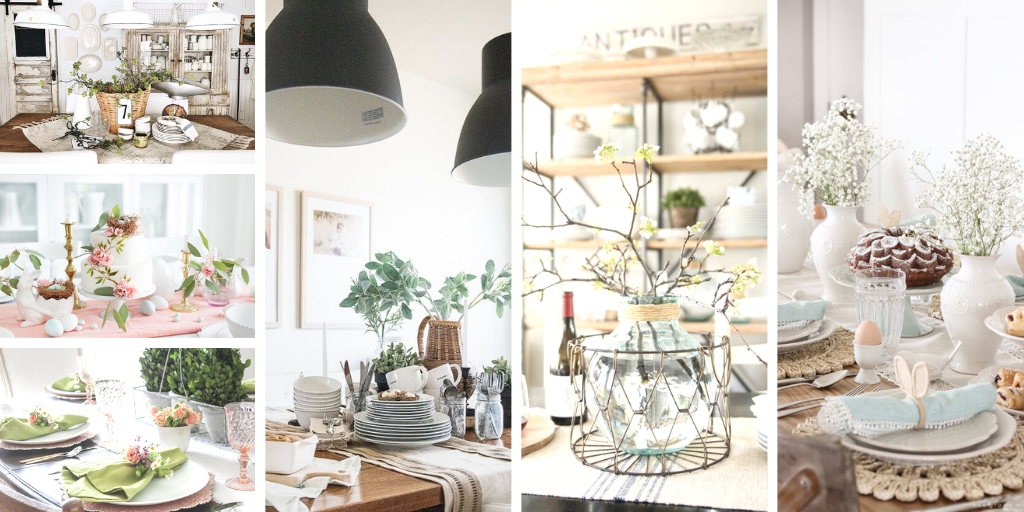 Holiday Dining Room Table Decorations
I love Easter accents on my dining room table during the spring. But it is nice to plan a table that can adjust once Easter is past. Keep in mind that when the Easter bunny has gone, you will want to pack up the bunny ears. WIll your table still look like a spring masterpiece? Or will you need a few extra accents or an extra flower or two?
While you are planning your spring decor updates, don't forget to update your front door decor!
Tell me all about your decorating plans in the comments. Better yet, show me some pictures!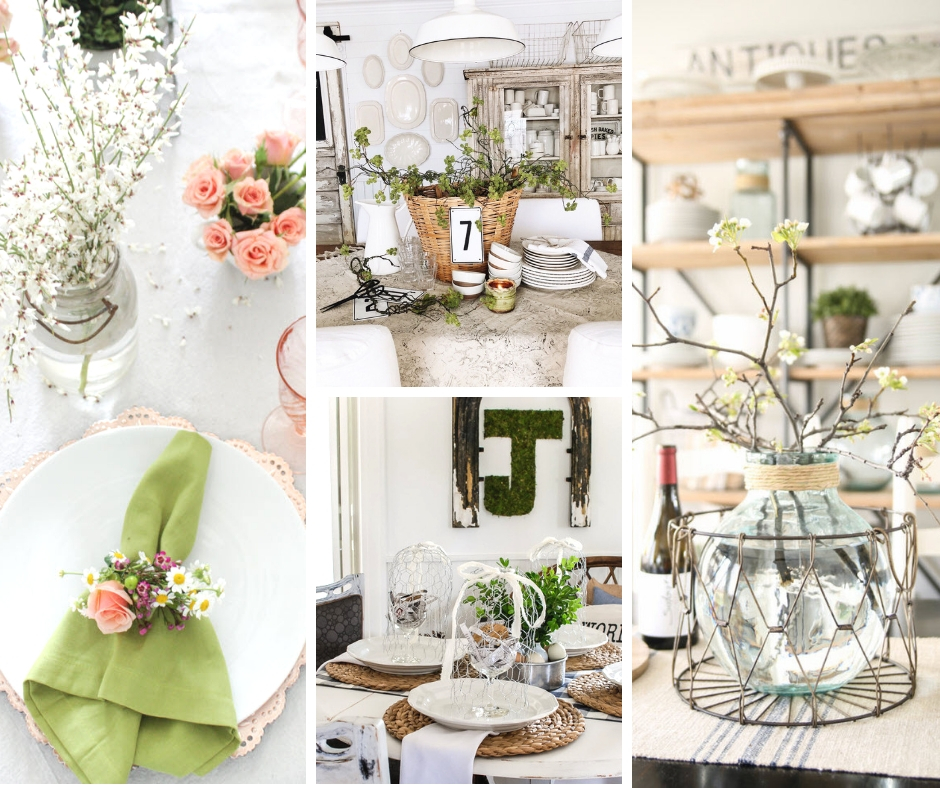 Ideas for Spring Dining Table Decor