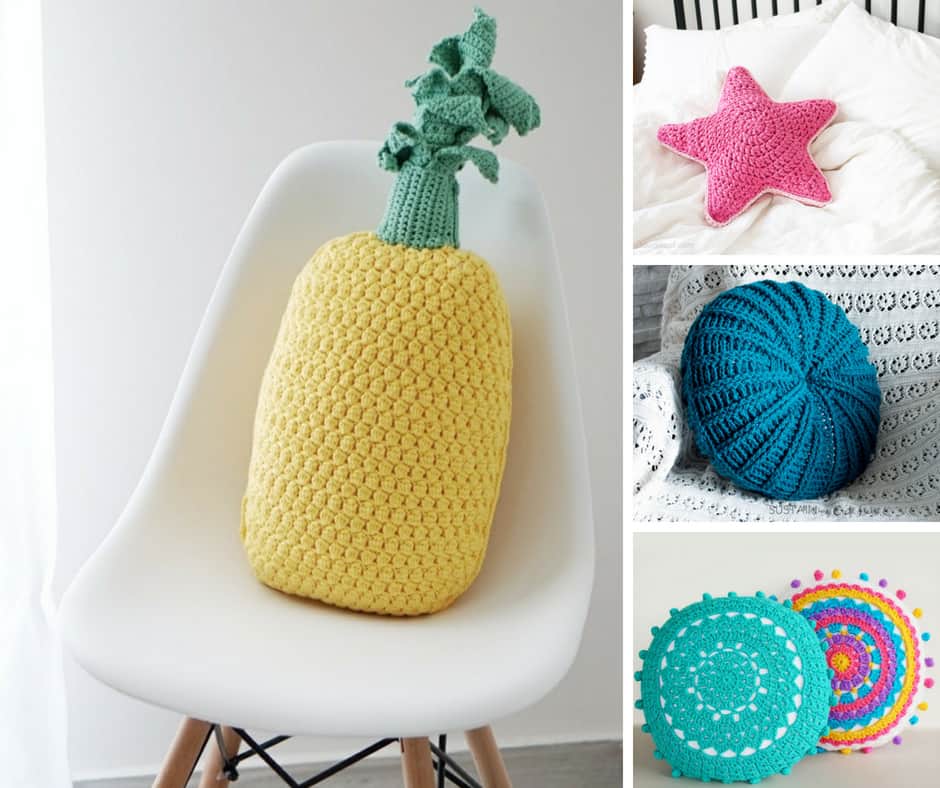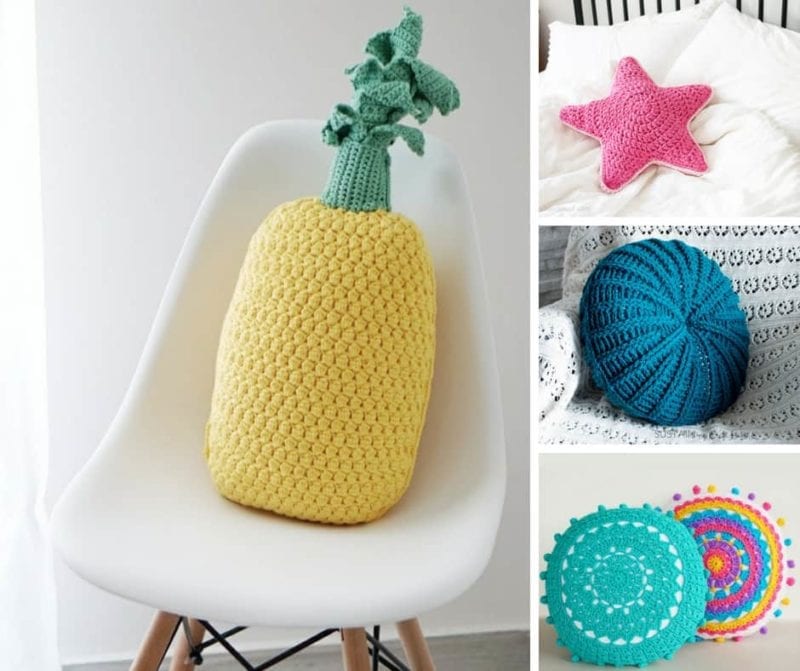 DIY Crochet Pillows make the perfect home decorating accent or holiday gift! These 20 crochet patterns are great for getting started!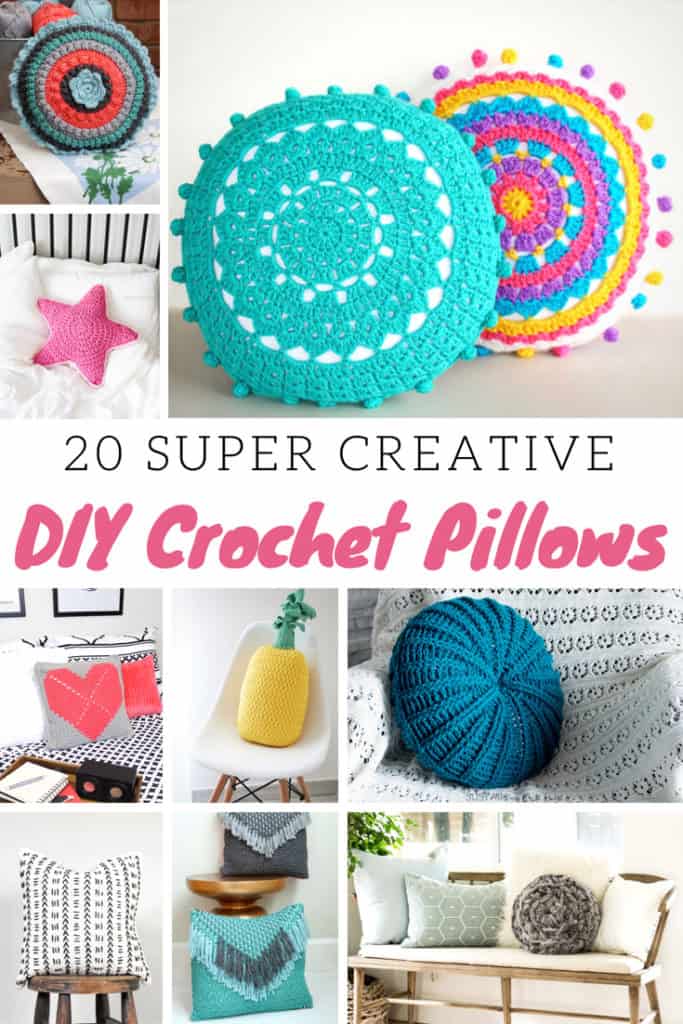 Crochet Pillow Patterns
Since crocheting is my new favorite way to de-stress, I'm always trying to figure out ways to turn my creations into something useful. I've made beautiful scarves to give as gifts and my girls have more hats than they know what to do with, so it's time to branch out. These DIY crochet pillows are just what I need.
From stars to pineapples to adorable fringe, these crochet pillow patterns feature something for everyone on my holiday gift list. The best part about it is that they're going to be functional gifts, as well as gifts made with love.
Beginner Crochet Patterns to Advanced
If you're new to crocheting, don't let these patterns intimidate you. I'm still learning a lot of stitches, but I like the challenge. YouTube also has some great tutorials for more intricate stitches, as well as the basics. I suggest looking at the instructions and making note of all of the stitches being used before deciding on a pattern. You might find that you're more comfortable starting with something simple instead of jumping into more delicate or complicated patterns.
The yarn used in these DIY crochet pillows also varies, so be sure that it's something that is in your budget. Coupons can make a world of difference in saving on a project's cost, so don't hesitate to seek them out. I try not to shop for yarn without a coupon, but sometimes I give in and get it anyway. #yarnaddict
DIY Pillows
If you decide to try one of the fun and creative crochet pillow patterns below, be sure to snap a picture and share it with us! We'd love to see how your pillow turns out. Join our active Facebook community and post your picture there or tag me on Instagram @IWishIWasCrafty!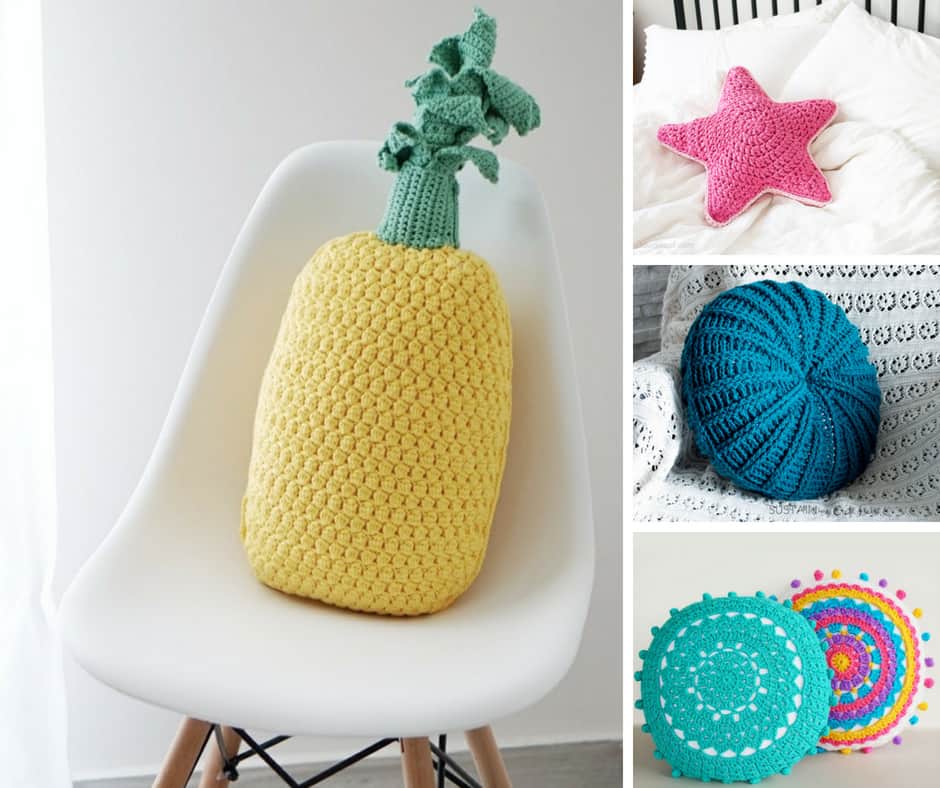 Crochet Pillows to DIY
Sirius The Crochet Star Pillow from 1dogwoof.com
Sand Dollar Crochet Pillow Cover Pattern from sustainmycrafthabit.com
Mud Cloth Crochet Pillow Pattern from makeanddocrew.com
Throw Pillow Cover Free Crochet Pattern from hearthookhome.com
Bernat Maker Outdoor Crochet Pillow from repeatcrafterme.com
Crochet Pillow Tutorial from blog.consumercrafts.com
Crochet Cactus Pillows from whistleandivy.com
Woven Tassel Pillow from persialou.com
Pom Pom Crochet Pillow from flamingotoes.com
Brightly Colored DIY Crochet Pillow from diycandy.com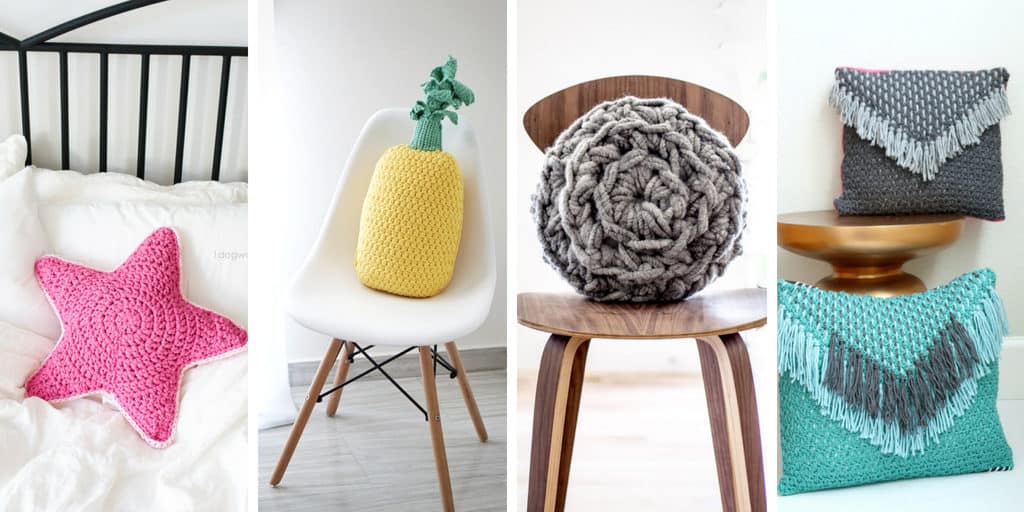 More Adorable DIY Crochet Pillows
Don't forget to share a photo of your creation in our Facebook group! We'd love to celebrate what you made! If there's a pillow pattern you think we missed, leave a comment below and we'll check it out. We love to try new crochet projects!