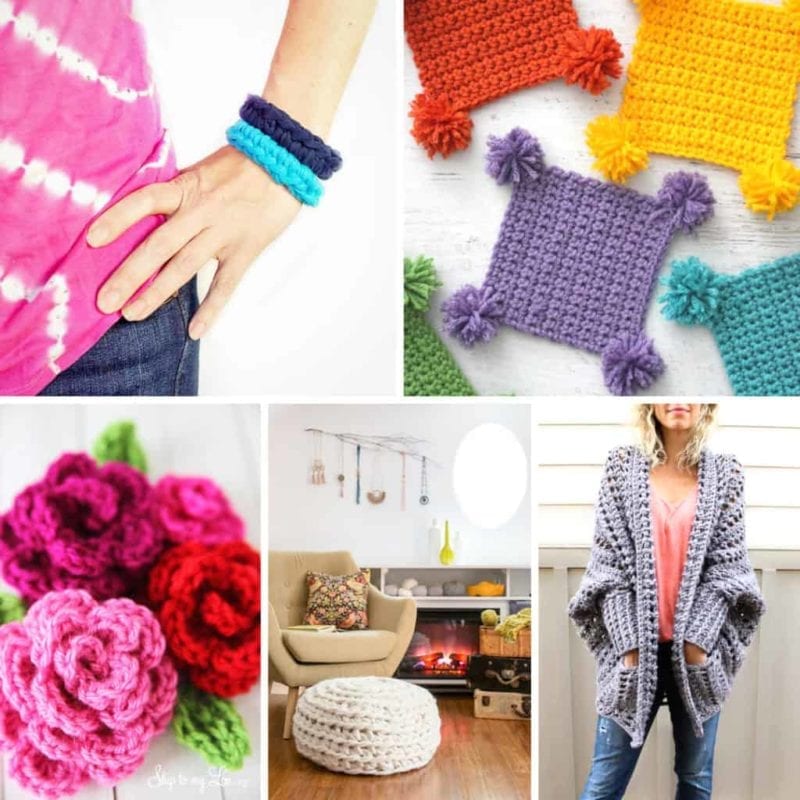 Finding good crochet patterns for beginners was a must when I was first got started. I learned as a child, and when I reconnected with the skill later in life, it took some easy patterns for me to get my crochet brain working again!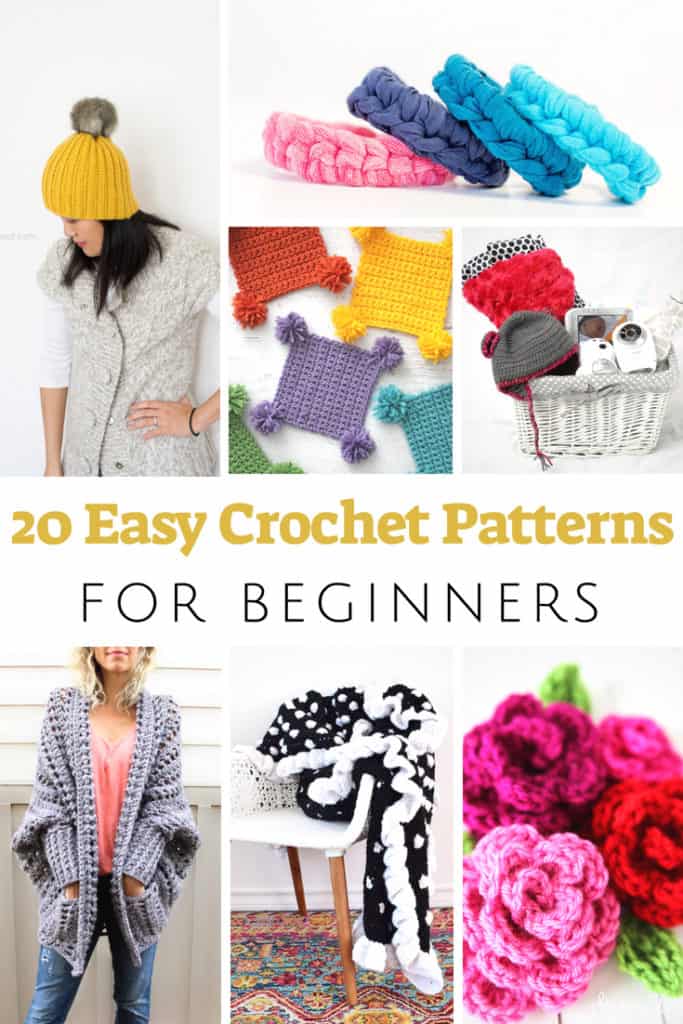 Crochet Patterns for Beginners
When you first begin crocheting, it can feel like a lot to learn. Don't jump into a complicated pattern. Look for simple stitches that repeat in order to master basic skills. As simple as a chain stitch may be, learning to keep it even and not to make the stitches too tight takes practice to master.
As much as you can read about crochet, you have to do it to learn it.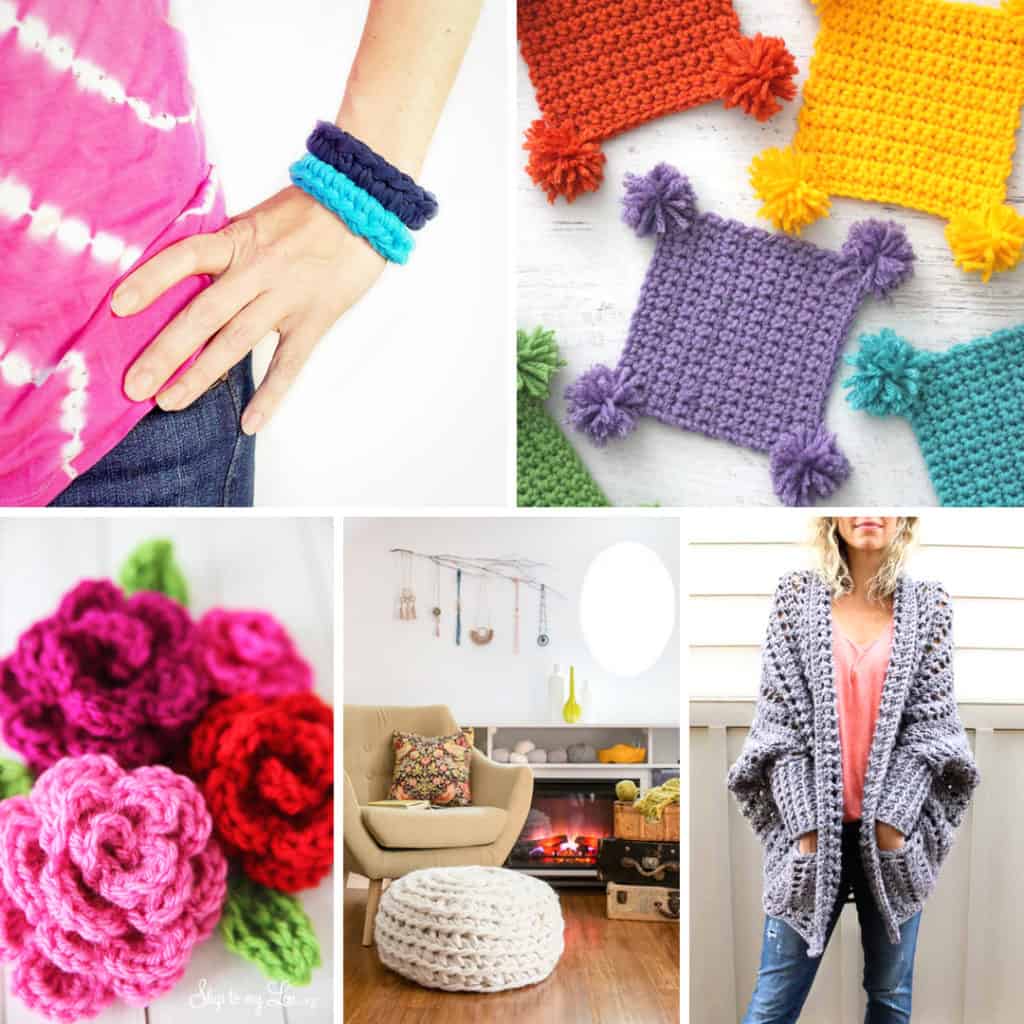 Easy Crochet Patterns to Get You Started
One of the first projects I completed was this easy crochet blanket. I love it because it uses only double crochet stitches and makes the same pattern for the whole blanket. By the time I got to the end of the blanket, I felt like I had a good handle on double crochet blankets!
Look for repeating stitches, simple patterns, and not a lot of color changes unless you are using a variegated yarn that changes the color for you! Focus on learning the basics and then add one thing to master at a time. Look for baby hats, scarves, rosettes, dishcloths, coasters –> and when you are ready to begin crocheting sweaters and clothing, look for the simplest places to start!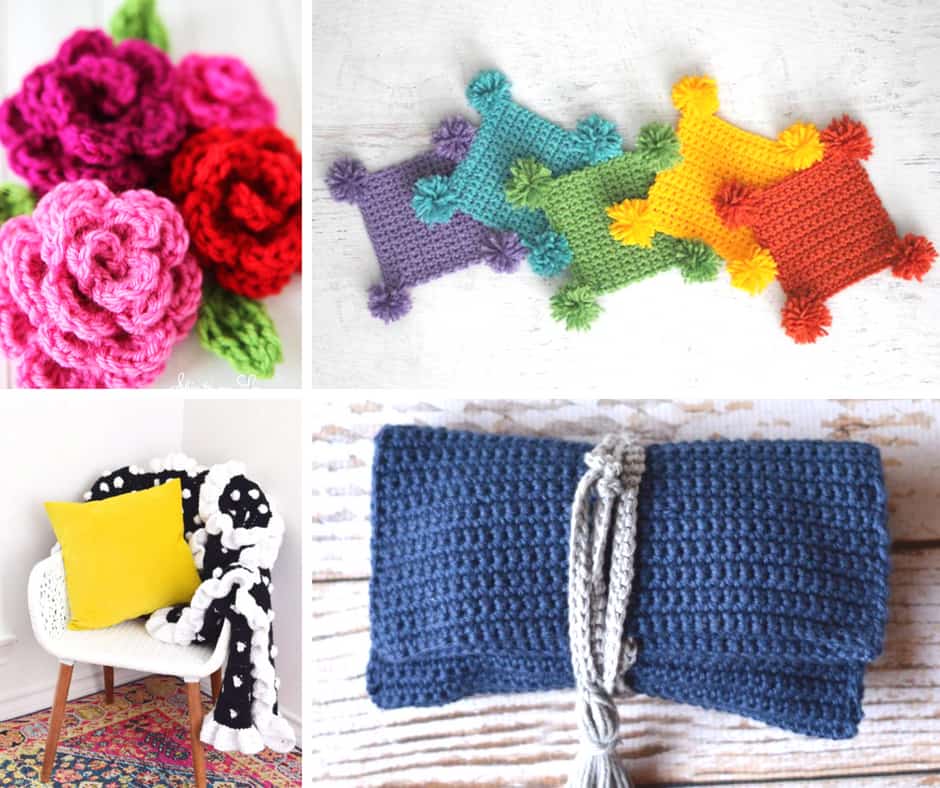 Beginner Crochet Patterns to Try
More Crochet Patterns to Try
Crochet Wrap Clutch from whistleandivy.com
Easy Crochet Coasters Pattern For Beginners from sustainmycrafthabit.com
All Double Crochet Afghan from kristineinbetween.com
Simple & Quick Bunny Crochet Pattern from sparklesofsunshine.com
4 Quick And Easy Crochet Dishcloth Patterns from petalstopicots.com
Simple Crocheted Bracelet from scatteredthoughtsofacraftymom.com
Make Your Own Simple Double Crochet Cowl from gatheringbeauty.com
Easy And Fast Hand Crochet Pouf Pattern from flaxandtwine.com
Easy Crochet Ripple Blanket from thestitchinmommy.com
Trendy Beginner Crochet Boot Cuffs from musthavemom.com
Don't forget to try this Easy Crochet Blanket! It is perfect for beginning crafters!