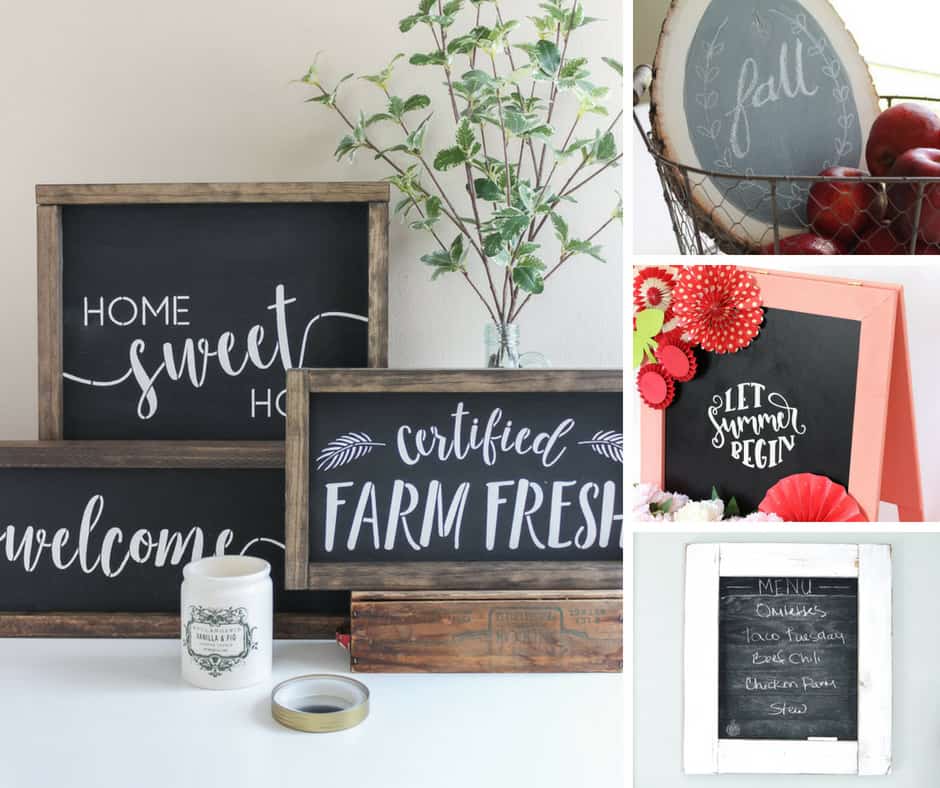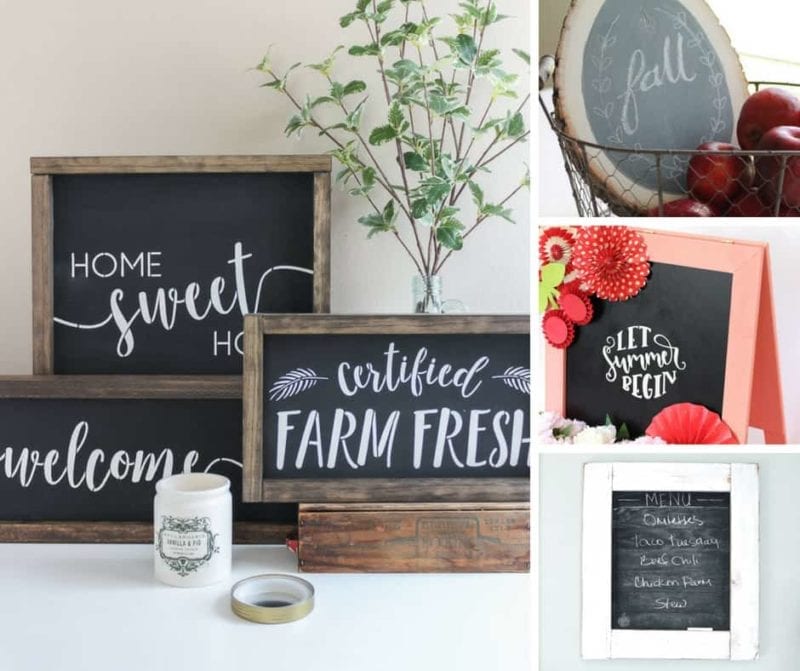 DIY Chalkboard Signs can instantly change the look and feel of a room. These 20 creative DIY Chalkboard signs are definitely worth trying!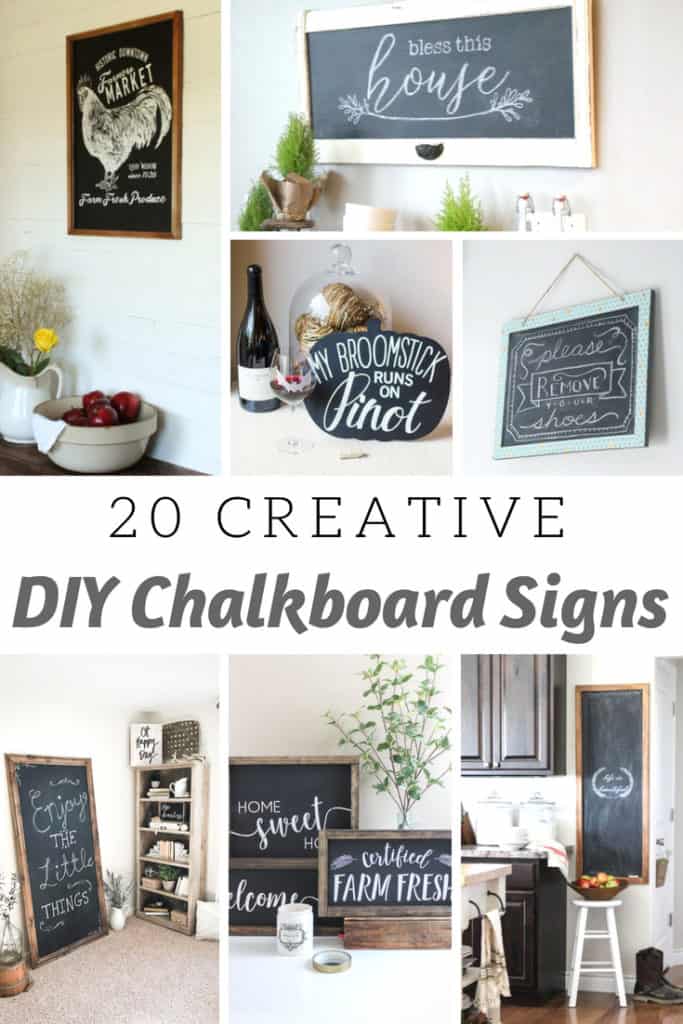 DIY Chalkboard Signs
I'm not sure what it is about chalkboard signs, but there's something so satisfying about having them around the house. Maybe it's the homey feel they give a room that's so appealing. Or it could be that they make me feel like a warm, welcoming, well-lived in house is better than gold trimmed landscape paintings any day. Whatever it is, chalkboard signs are here to stay – at least in my home!
The problem with chalkboard signs is that they can be expensive! For such simple designs and materials, they often carry hefty price tags that are just out of our budget. So, when I was trying to figure out how I could make my own, these 20 creative and adorable designs caught my eye.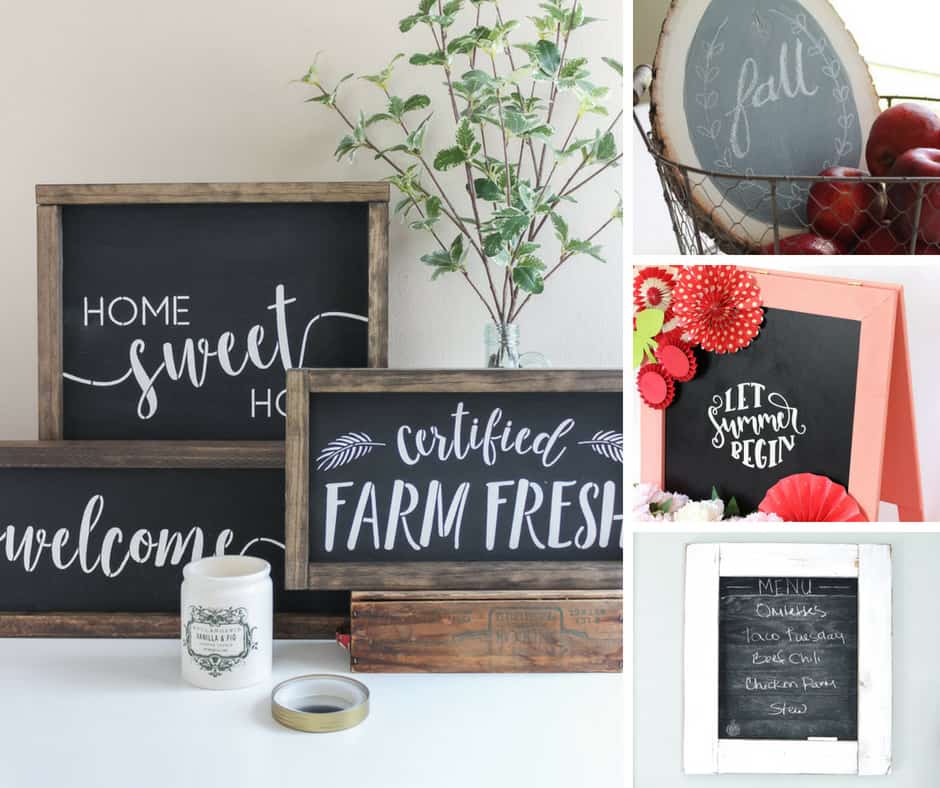 Creative Chalkboard Signs
Not only do they explain the process for making the chalkboard signs in detail, they make it seem so incredibly easy. I think the hardest part is finding the wood to frame it exactly as I want it! I found that if I can't get the exact kind of wood that I want, I can stain newer pieces to look older. A little wood stain, a bit of sanding to give it a more weathered look, and my chalkboard sign instantly has that worn, lived-in look that I love so much.
If you're new to creating decorations for your home, don't worry! These DIY chalkboard signs are just the project to help you get your feet wet. Before long, you'll be knitting rugs, making curtains, and trying your hand at macrame planters!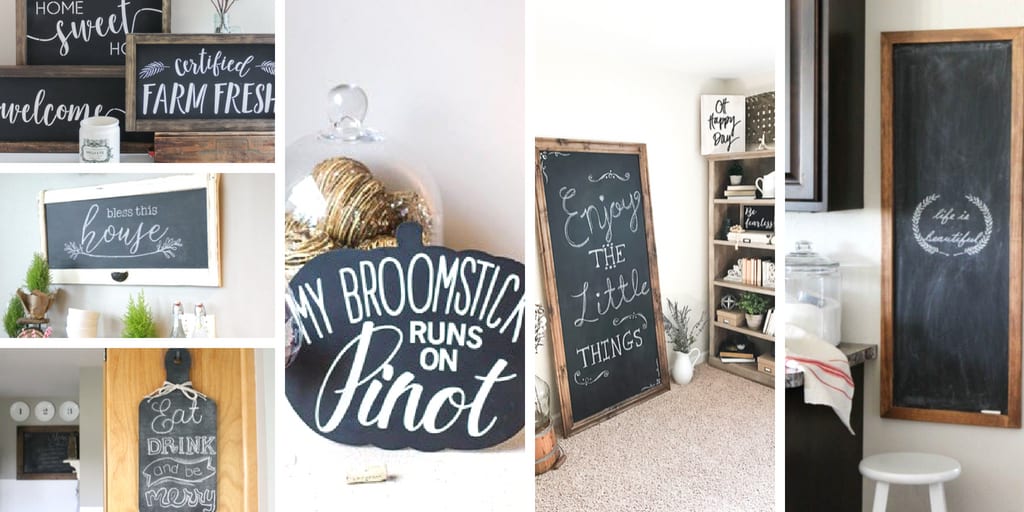 Beautiful DIY Chalkboard Signs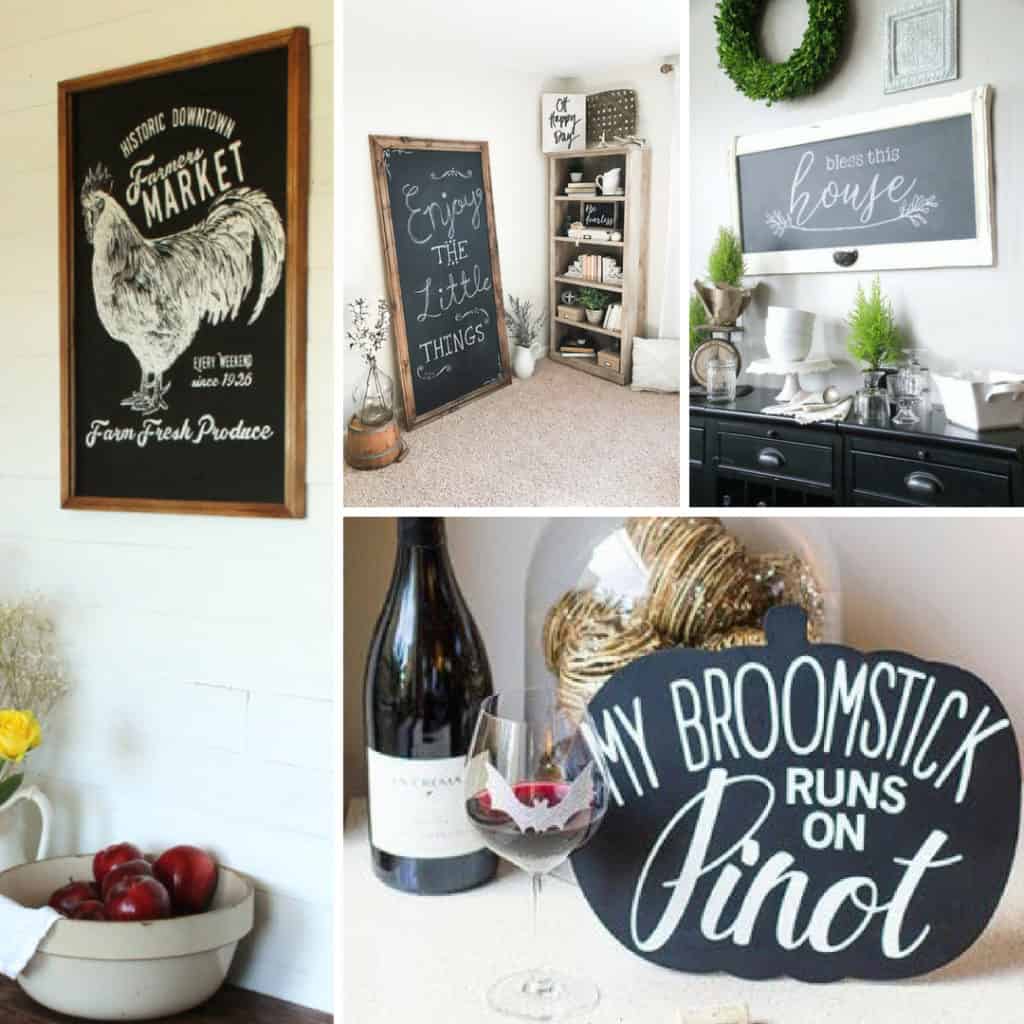 More DIY Chalkboard Signs to Make
Did you try any of the tutorials above? We'd love to see how it turned out! Join our active Facebook group and post a picture showing us your chalkboard frame (or other projects!)!