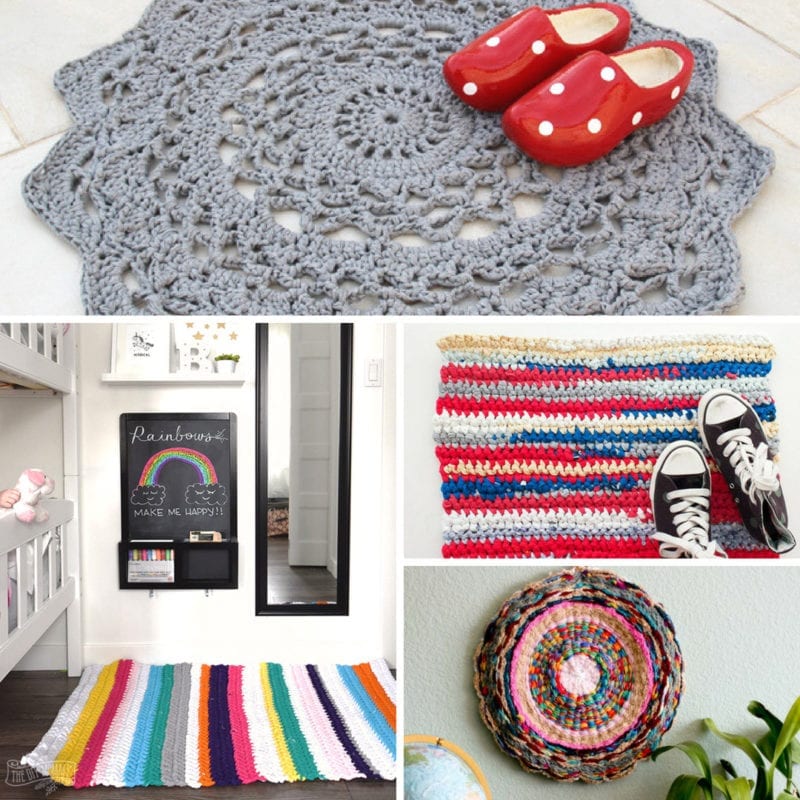 Want to add some inexpensive and unique decor to your home? Make your own lovely DIY Crocheted and Knitted rugs! It is truly a lot of fun. And I have found knitted rugs to be simple to make and the best part is that I can change up the decor of my home with the season!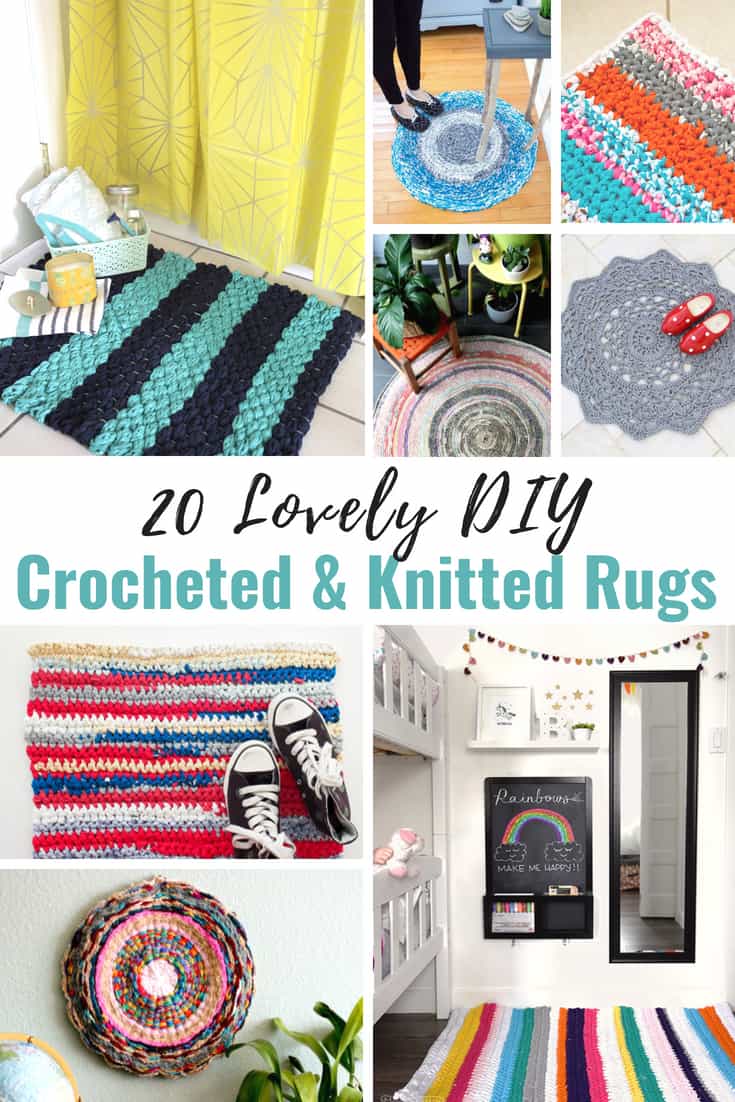 Crocheted and Knitted Rugs
DIY Crocheted and Knitted rugs bring me back to summer days visiting my grandmother. The warm sun would stream through the curtains, warming the pinks and blues of the knitted rug beneath my feet. I was fascinated with its softness and that my grandmother had actually created the piece by hand. Isn't it funny how small moments like that can make you feel connected to people you love? I remember wiggling my toes across the stitches and just feeling happy and content to be there.
So, when I was trying to decide on a small area rug for my bedroom, I started thinking about creating my own rug. While I may be more of a crocheter than knitter, the patterns below make me want to learn how to knit more proficiently, so that I can try them too!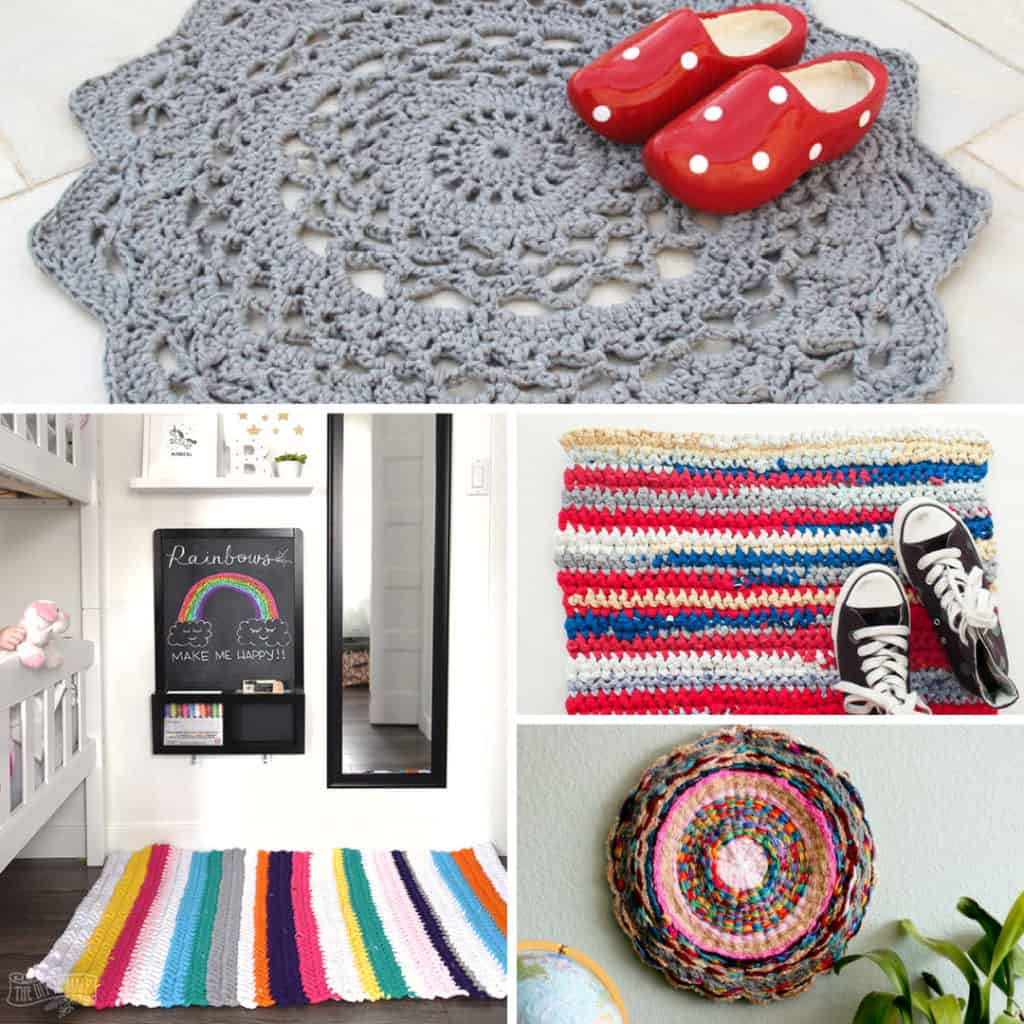 DIY Rug Patterns
As the cooler days start to settle in, there's nothing more enticing than a large bag of yarn that I can crochet into a beautiful rug for my home.
Whether you prefer finger crochet and knitting or using the oversized hooks and needles that go into making so many of the DIY crocheted and knitted rugs below, there is a pattern and design that will match your preferences – and budget. Get crocheting and knitting and let us know which rug you're making. We would love to celebrate your creations!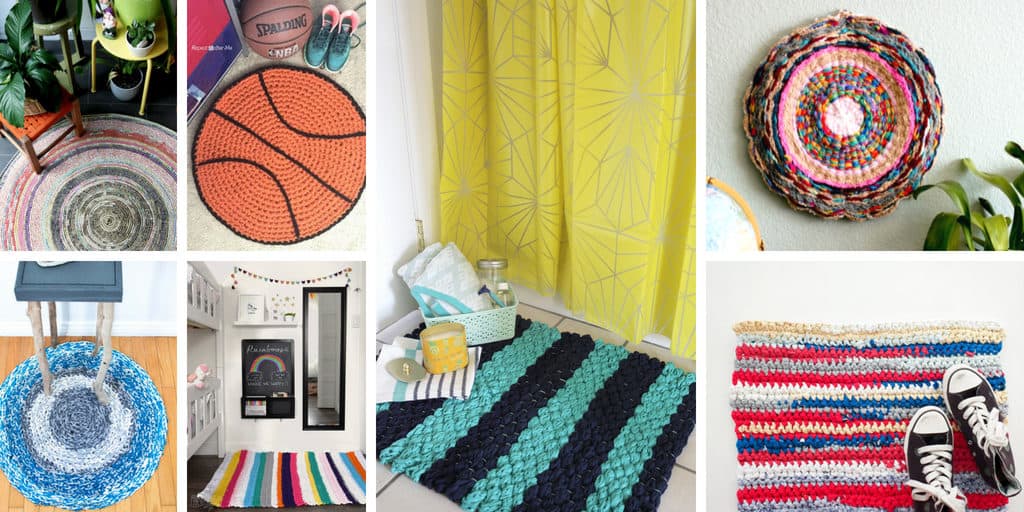 DIY Crocheted and Knitted Rugs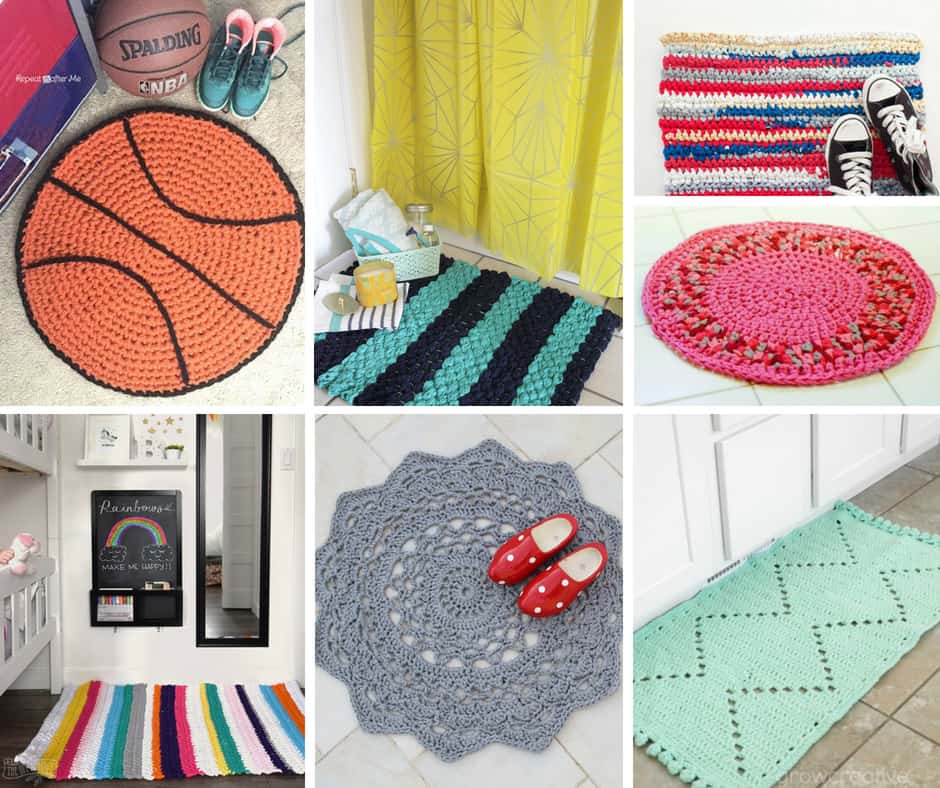 More Beautiful Crocheted and Knitted Rugs
How To Crochet A Rag Rug With Fabric Scraps from scatteredthoughtsofacraftymom.com
Crochet Basketball Rug from repeatcrafterme.com
How To Giant Knit A DIY Fleece Rug from blog.consumercrafts.com
Upcycled Linens Crochet Rag Rug Tutorial from dreamalittlebigger.com
Chunky Woven Bath Mat DIY from abeautifulmess.com
Crochet T-Shirt Rag Rug from mypoppet.com.au
Little Waves Crochet Rug from mooglyblog.com
DIY Finger Crochet a Round T-shirt Rag Rug from adventures-in-making.com
Crocheted Doily Rug from creativejewishmom.com
DIY Giant Doily Rug from alwaysrooney.com
Did we miss one of your favorite DIY Crocheted and Knitted Rug patterns? Leave a comment and tell us about it! Be sure to join our active group of hobby and skilled crafters on Facebook to post your pictures and share your successes! We can't wait to celebrate you!