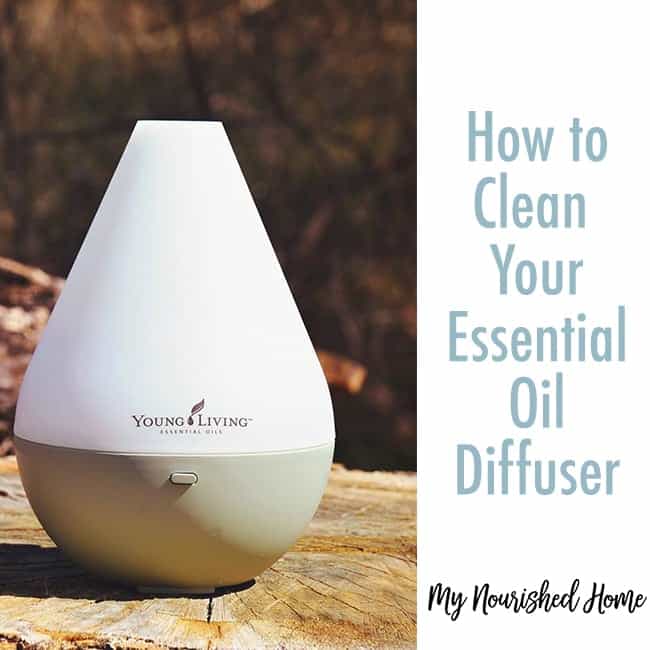 Many people ask whether or not you need to clean your essential oil diffuser. The answer is yes, if you want it to last you a long time and continue to work efficiently.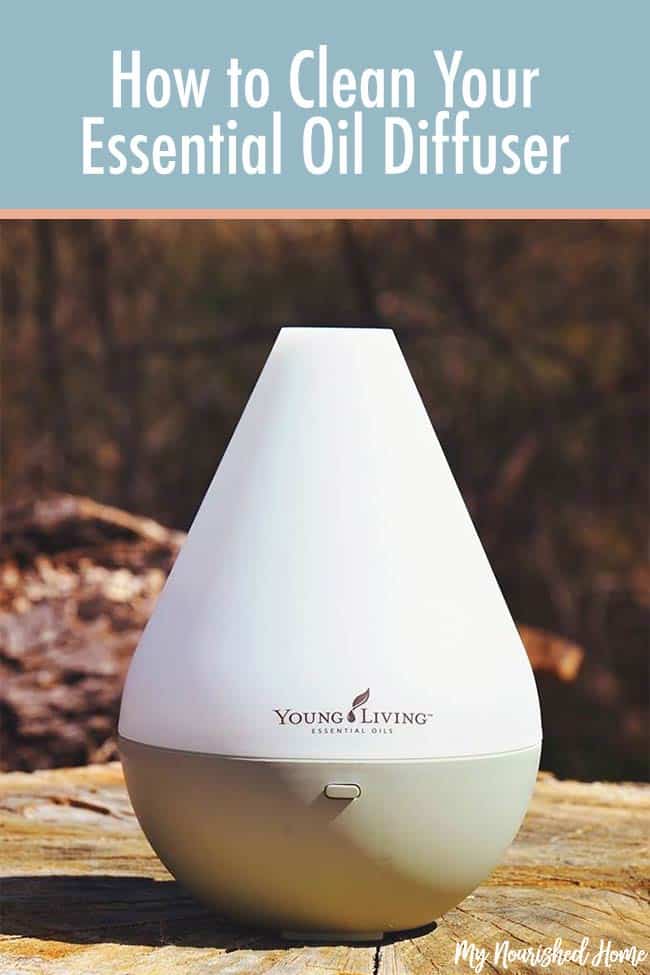 When to clean your essential oil diffuser
My diffusers are in use more often than not, but if I know I am finished using them for the day – or if I am traveling and will not be using them for a few days in a row, I wipe out my diffuser with a damp paper towel. Sometimes I get busy and forget, but I try to keep a routine of keeping it clean.
If you don't keep it clean it will start running improperly or less effectively as when it is clean. It can start making funny noises while it is running or not diffusing as much mist.
If you can't commit to cleaning it after every single use then set a weekly time (or monthly depending on how often you use the diffuser) to deep clean it in order to extend the life of your diffuser
I've had mine smelling like mildew which I am assuming comes from the water being held in there. No one turns their diffuser on with the goal of making their home smell like mildew…gross!

How to clean your essential oil diffuser
Materials:
Vinegar

Water

Q-tip (or if you order from Young Living, the cleaning sponge that comes with the diffuser)
Directions:
Fill your diffuser with water and 1 teaspoon of white vinegar.

Let your diffuser run for about 10 minutes with the vinegar mixture in it.

Dump out the water (carefully, you don't want to get water in the motor of the diffuser).

Use a Q-tip and a paper towel to wipe out the basin of the diffuser. Use the Q-tip to clean in the crevices.
Optional: You can use a few drops of a cleaning oil like lemon or thieves to scrub the basin of the diffuser with too.
There are many different ways to go about cleaning your diffuser, but this is the way that I do it. I have also heard of people using witch hazel and rubbing alcohol to clean them!
---