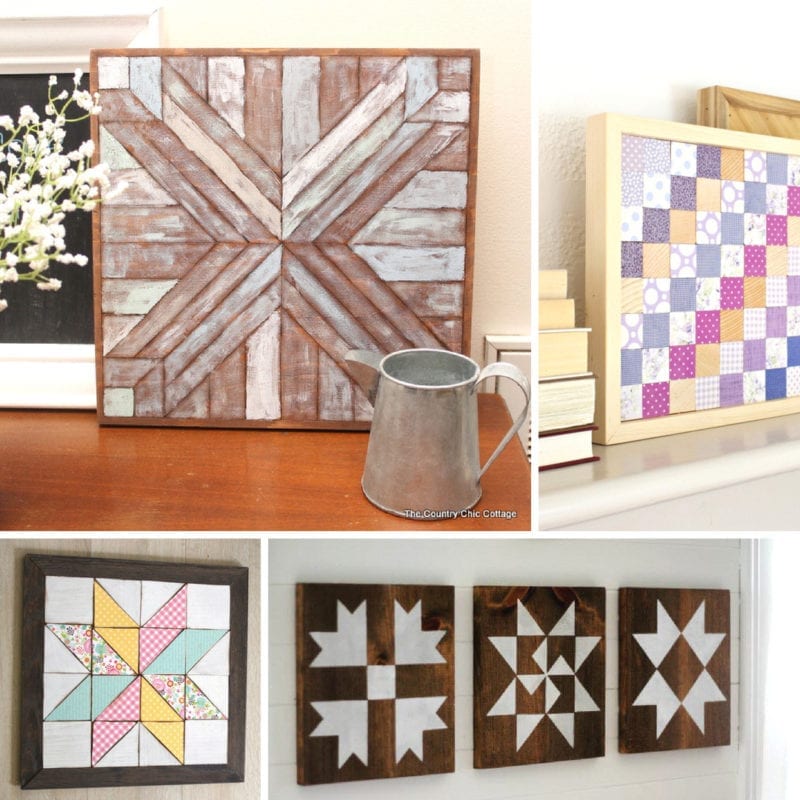 DIY Barn Quilts can turn any home's decor from drab to fab in no time flat! They're an inexpensive way to get that country look without the boutique prices! When we were on vacation in Wisconsin last summer, we saw so many beautiful and unique Barn Quilts on actual barns… But I love the way that concept has stretched beyond the barn door into truly inspiring farmhouse decor ideas.
If you are thinking of a Barn Quilt for inside or out at your home, check out these ideas to create your own family masterpiece.
DIY Barn Quilts
When I used to think of quilts, the only thing I thought of was fabric. I never imagined that wood and other materials could turn into something so gorgeous and so perfect for farmhouse decor. Much like the farmhouse signs we love to make so much!
I love that this concept can run from natural wood to bright colors. And patterns that are super intricate to simple.
I'm not a woodworker (yet!) — my husband has always been the builder and I do the finishing. Paint and a sander are my tools of choice. But there is space in this project for both of us. And I think the patterns below are perfect for getting a feel for working with wood – before investing thousands of dollars in woodworking supplies and taking over the garage (sorry, honey!). I might even start with a mini-barn quilt pattern first.
Before I branch out into woodworking though, I think I'll try the painted wooden quilt ideas. The ideas are so basic, but the finished products are perfect for my farmhouse decor. I've seen things like this at craft shows and home decor shops that sell for hundreds of dollars!
Think of all the money I'll be saving…to use to buy my woodworking supplies!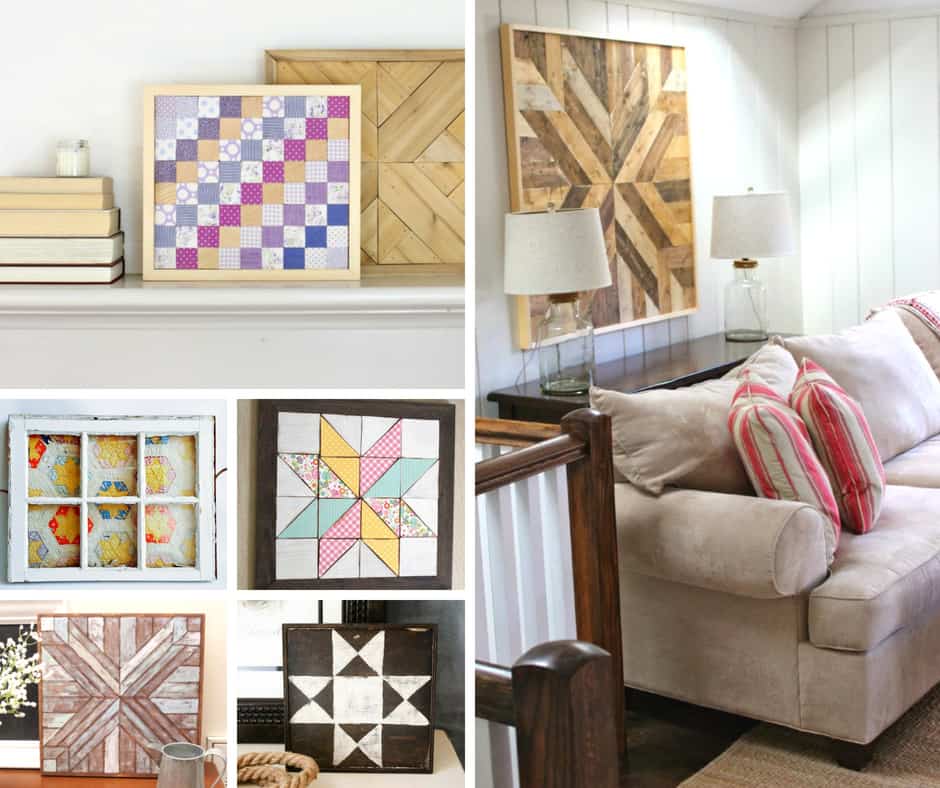 Barn Quilts are Perfect Farmhouse Decor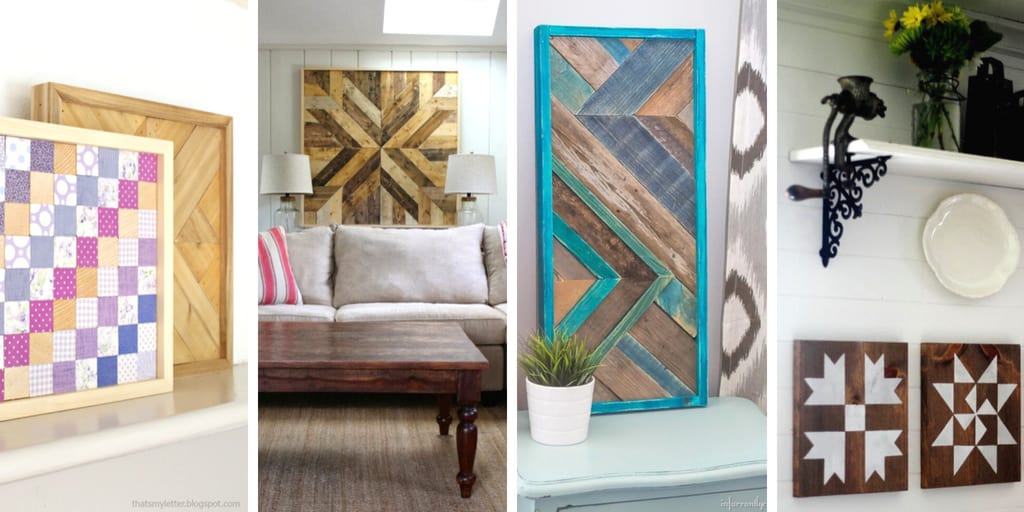 More Fabulous Barn Quilts to Make at Home
How To Paint A Modern Barn Quilt Sign from oliveandollie.com
How To Make A DIY Barn Quilt from newlywoodwards.com
DIY Wood Quilt from jaimecostiglio.com
Wooden Quilt Block Wall Art from createandbabble.com
How To Make A DIY Barn Quilt from diybeautify.com
DIY Mini Barn Quilt Art from homemadelovely.com
How To Make A Barn Quilt from tweetledeedesignco.com
DIY Barn Quilt Square from 1905farmhouse.com
Faux Barn Wood Wall Quilt From Vinyl Flooring from prodigalpieces.com
Pallet Wood Quilt Square from scavengerchic.com
Have you created a barn quilt? Share it with us in the comments below, in our active Facebook group, or by tagging us on Instagram at @MyNourishedHome We'd love to celebrate your creativity!