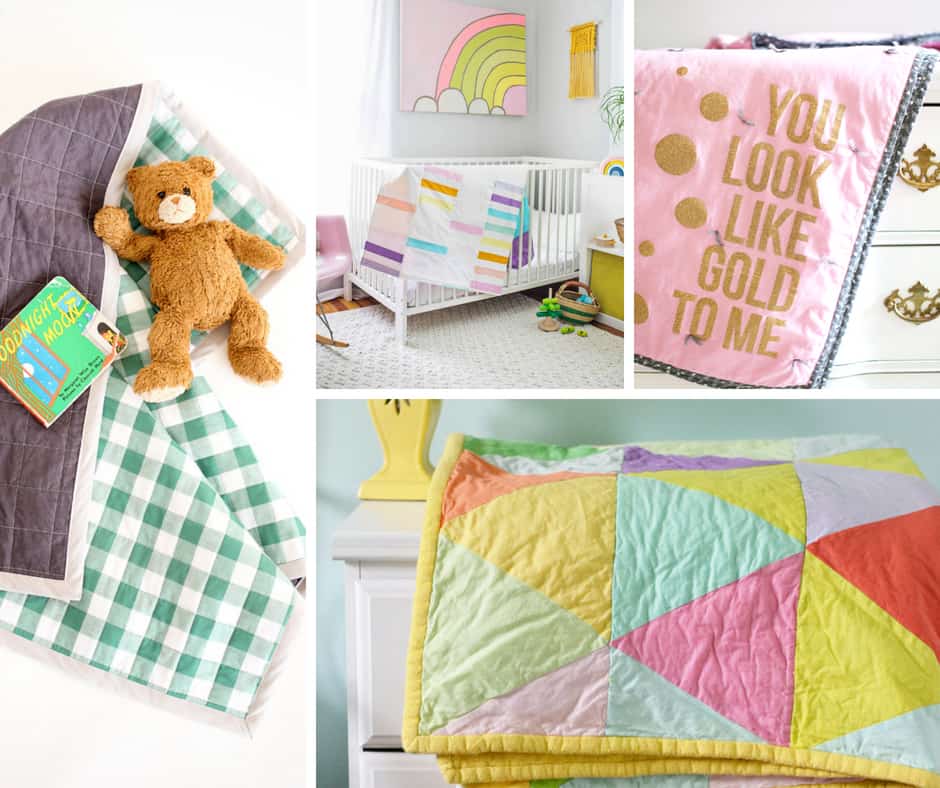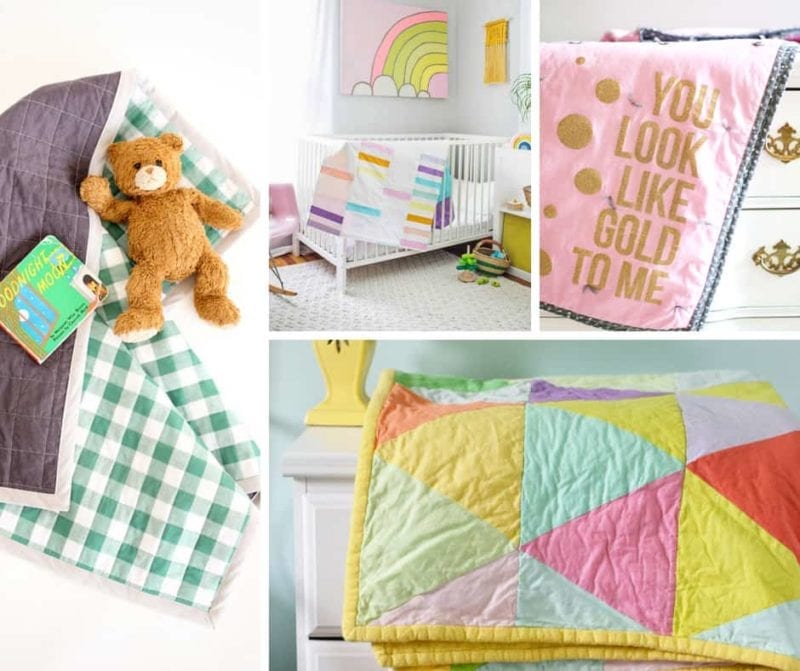 Baby quilt patterns are the perfect answer to the beginning quilter. Not only do they make a beautiful infant's room and a perfect shower gift, but the size is also much easier to manage than a king size bed.
Baby Quilt Patterns and Sizes
Baby quilt patterns actually vary in size. Before you choose a size, consider how it will most likely be used. The American Academy of Pediatrics actually recommends that infants sleep in a bare crib, so no covers. But many nurseries have a quilt as part of their decor and for snuggling baby.
The most common size for baby quilts is 36" by 52". It is long enough to cover a crib mattress with some drape for a pretty effect. It is also nice that the size will allow for the baby to grow and still use the quilt they received, even when the child is old enough to begin sleeping with covers.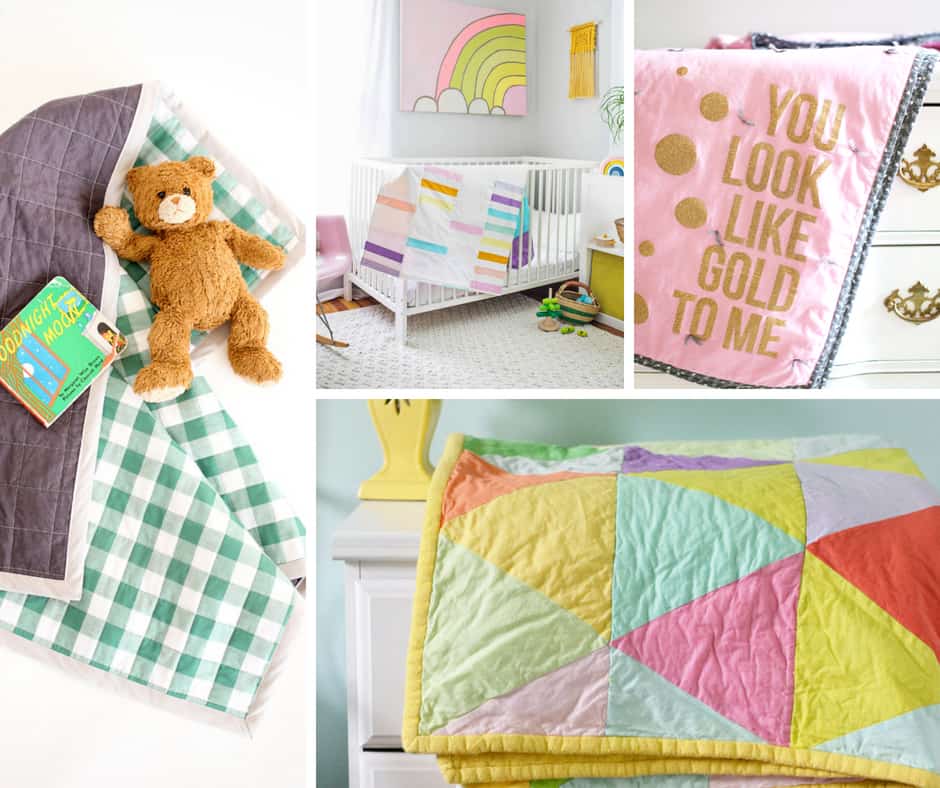 Choosing a Quilt Pattern for Baby
One of the ways, I most used my baby quilts with my kids was on the floor when then were really small and learning to raise their heads, roll over, and crawl. They also made great nap pads around the house. And the pretty colors and patterns really kept my baby's attention.
For this purpose, I also like the quilt size of 40" by 40" – and this size is easy to create with 9 Fat Quarters. (Fat Quarters are a set of precut, color coordinated squares sold by craft stores.)
Precut fabrics can make quilting a lot easier and a lot more fun for beginning quilters. You still get all the fun of creating the design without all the work of cutting or worry about choosing fabrics that work together.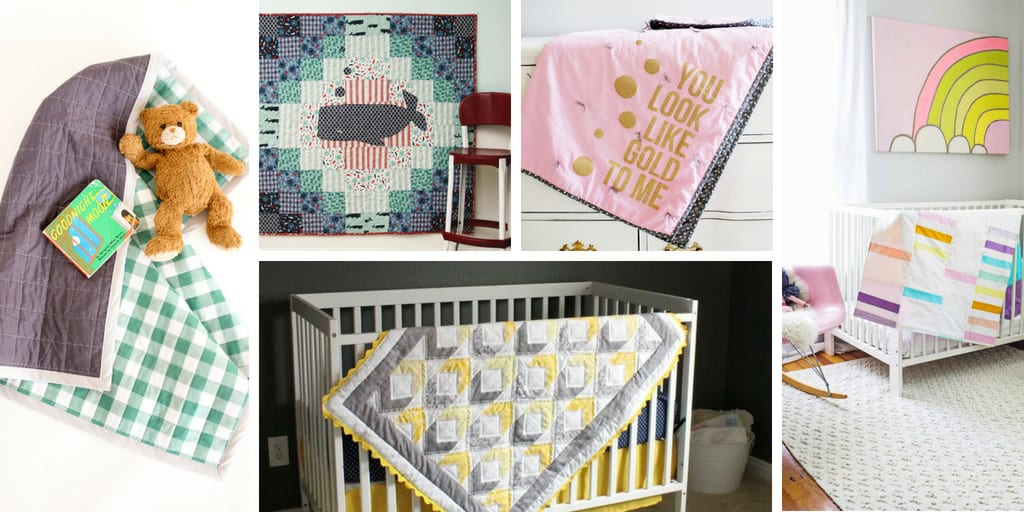 Homemade Quilts are So Meaningful
My mother received a homemade quilt when I was born. I was always so meaningful to me – even as a child that someone took so much time and effort to create something special for me. The quilt was made with 4 big blocks and coordinating teddy bears on each block.
I am in my 40s and that quilt is one of the 3 items I have kept from my childhood.
There is something really special about sewing your good wishes and love into the stitches of a gift.
Even if you have never quilted before, a baby quilt is a perfect place to start.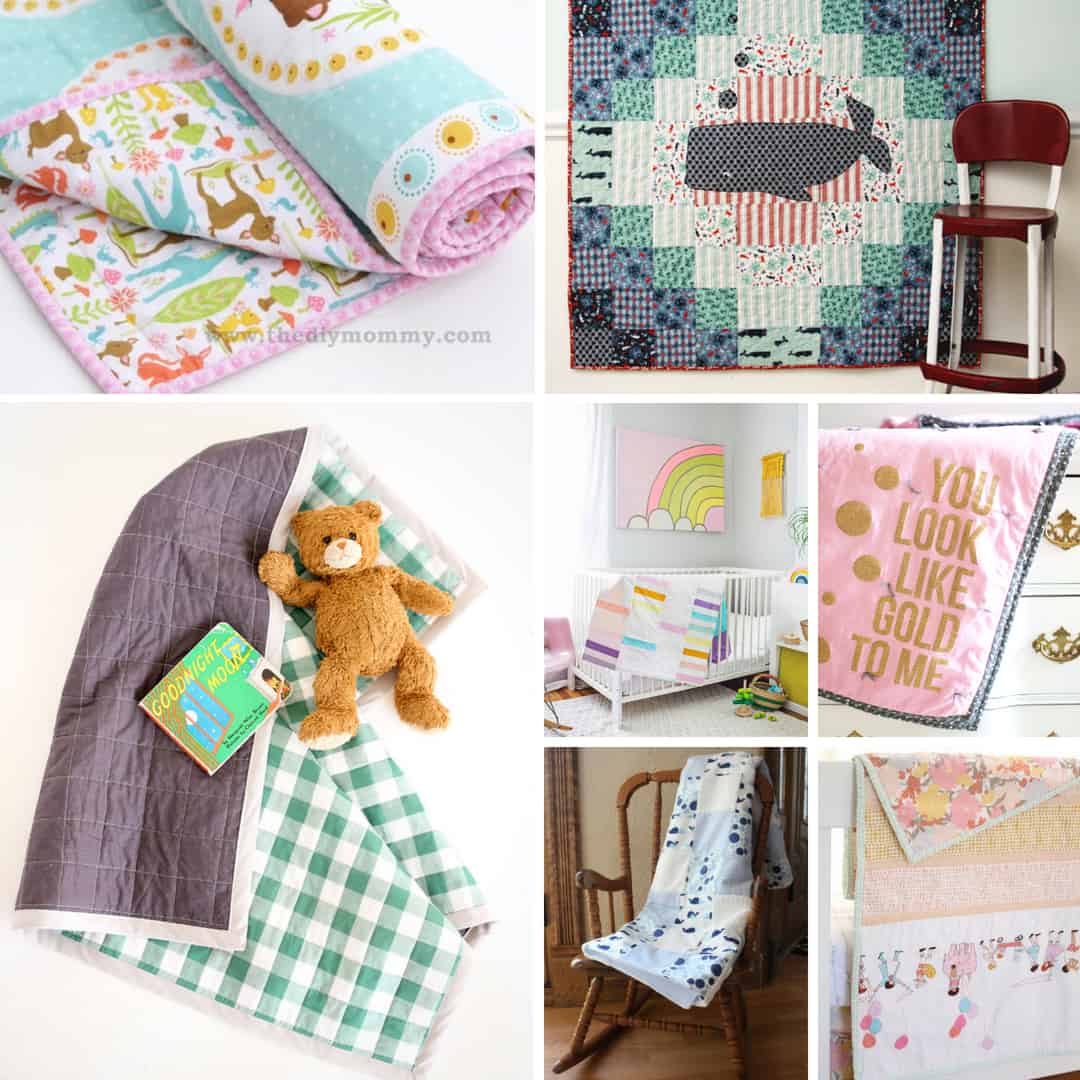 Quilt Patterns for Baby to Inspire You
Easy Baby Blanket Tutorial from crazylittleprojects.com
Make A Baby Quilt From Receiving Blankets from confessionsofaserialdiyer.com
How To Sew An Easy Puff Baby Quilt from acraftedpassion.com
Sew an Easy Beginner's Baby Quilt from thediymommy.com
Basic Baby Quilt Tutorial from thirtyhandmadedays.com
Rag Quilt For Baby from icanteachmychild.com
Bicycle Baby Quilt from oleanderandpalm.com
The Making Of The Baby Quilt from realitydaydream.com
Super Easy Baby Shower Quilt from littleredwindow.com
Modern Pastel Crib Quilt DIY from abeautifulmess.com
Diamond Baby Quilt from persialou.com
Quilt As You Go Stitch N Flip Strip Quilt Tutorial from fleecefun.com
Nautical Whale Baby Quilt from flamingotoes.com
Chevron Baby Quilt from oleanderandpalm.com
Baby Clothes Quilt from stockpilingmoms.com
Heat Transfer Vinyl Song Lyric Quilt from sewmuchado.com
Gingham Baby Quilt Tutorial from deliacreates.com
Triangle Quilt Tutorial from thediymommy.com
A T-shirt Quilt from lilblueboo.com
Simple Strip Crib Quilt from littleredwindow.com