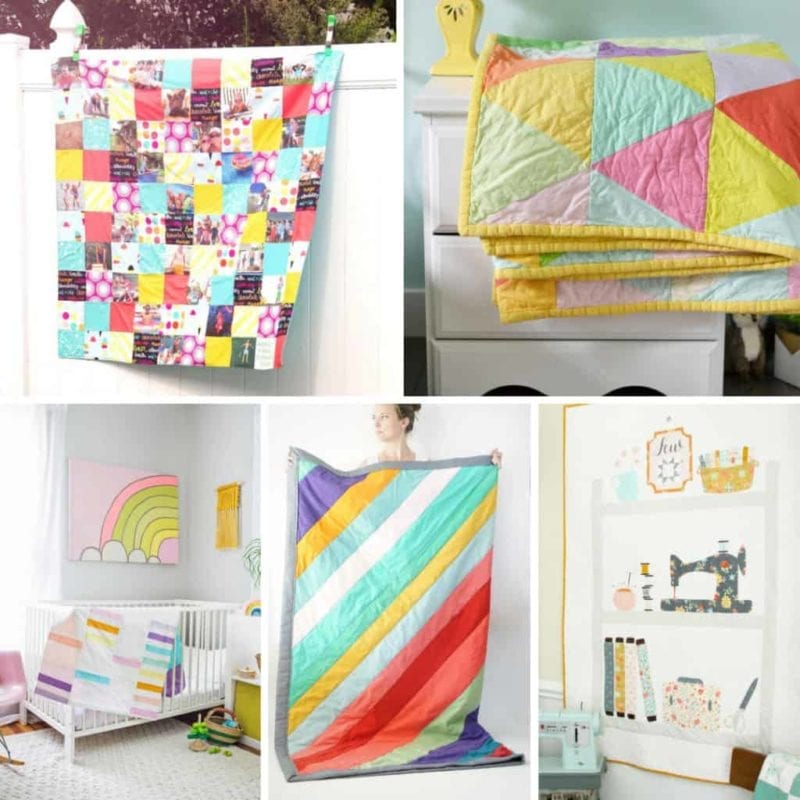 Handmade quilts have fascinated me for as long as I can remember. It is such a beautiful art – and it is such a beautiful expression of family to me. The idea that I could make something with my hands (and maybe a sewing machine!) that could literally wrap someone up and comfort them, keep them warm, make them feel safe… What a gift.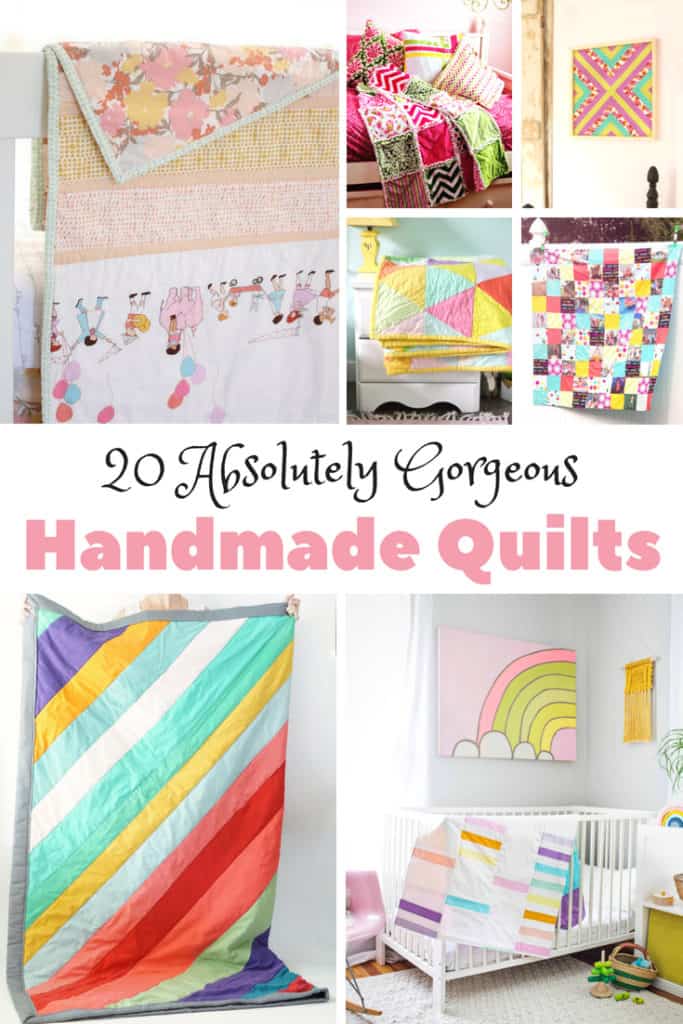 Handmade Quilts – Why I love them
When I was a really young kid, we used to visit the Blue Ridge Mountains in north Georgia to stay with my sort-of Grandmother. (My aunt's husband's mother… but who is counting. She was Granny to me. And I loved her.) The property there was beautiful. Truly something you can only imagine if you close your eyes and try really hard. Today, I imagine the huge property she lived on would cost you a small fortune but she had lived there pretty much forever.
Her small house was literally on top of a mountain. Lots of land, little old house. Over the years, they had added onto the house as the family needed the space – so nothing quite fit together the way houses do now. And as the years passed, the mismatched house was just Granny and whoever came to visit her on the weekends. I loved that house, all the mismatched corners made for grand exploring as a kid. And the freedom to roam on her big property was tremendous fun.
But the combination of old house, mountain air, and the fact that Granny was a penny pincher made for ONE COLD HOUSE at night. Every time I got cold, Granny pointed me to the massive stack of handmade quilts that sat in a weirdly-shaped corner in the hallway. I remember reaching up to get a quilt and having them fall over on me because I was too small to pull off the top of the stack.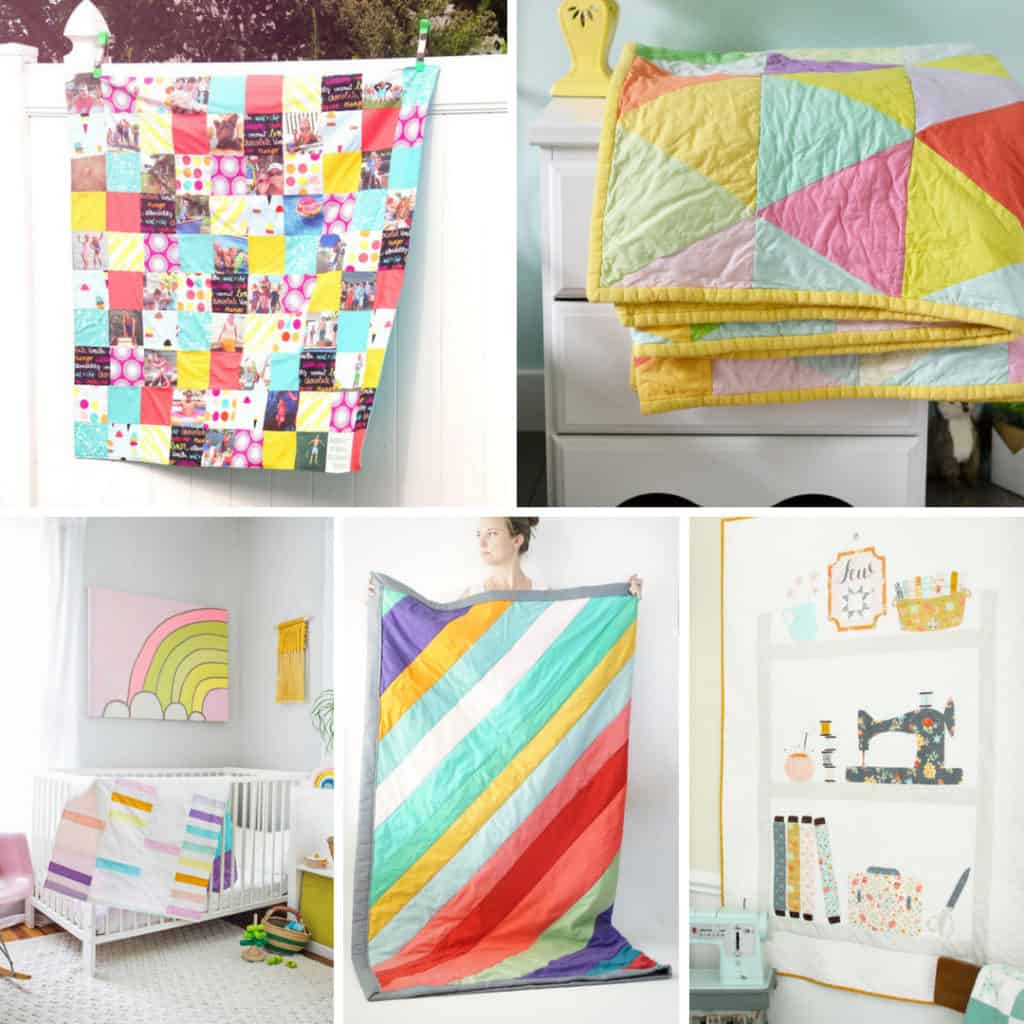 Bed Quilts to Go Around
No matter how many people stayed in the house (and sometimes there was a crowd!) there were always enough quilts to go around. And when it was really cold, sometimes you ended up with 2 or 3 quilts to keep warm. I remember being small and shivering in my little twin bed and Granny noticing I was cold. She never said anything, but took a quilt off of her bed and added it to mine tucking it in under my chin.
To me, that is what handmade quilts do… they are an expression of love you can quite literally tuck under the chins of your children. They are an expression of care… for all the family who is near you. I am in my 40s now but I still remember how special it made me feel to be cared for in that way.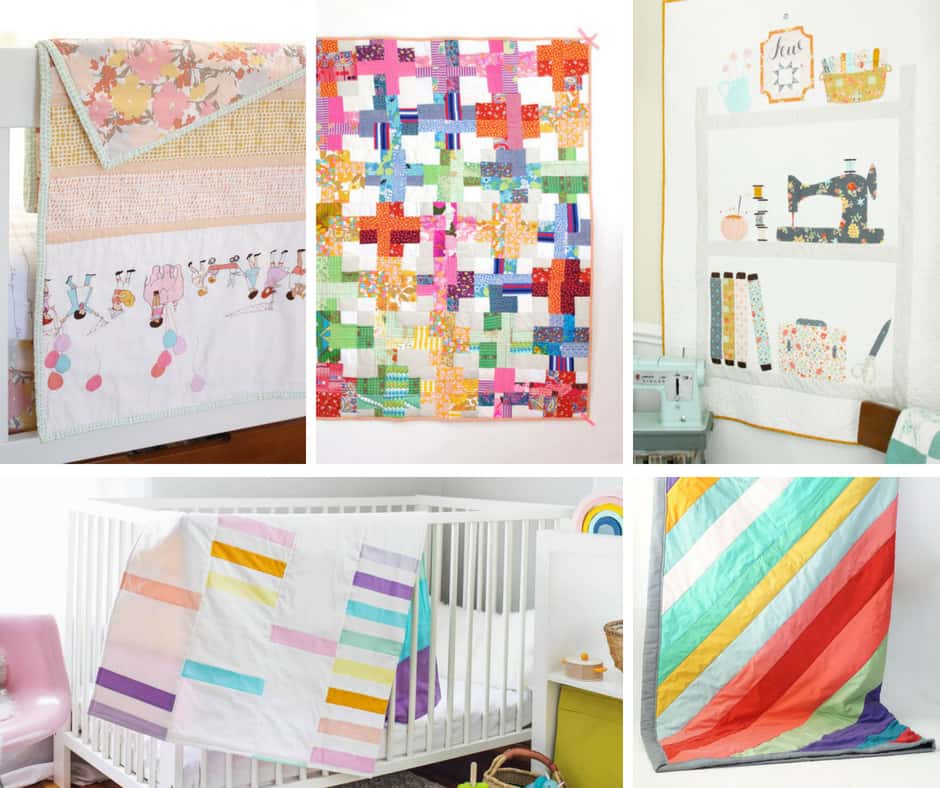 Handmade Quilt Patterns
Triangle Quilt Tutorial from thediymommy.com
How To Make A Rag Quilt from fleecefun.com
How To Sew An Easy Puff Baby Quilt from acraftedpassion.com
Easy Picnic Quilt from iheartnaptime.net
Basic Baby Quilt Tutorial from thirtyhandmadedays.com
DIY Star Wars Reversible Fleece Quilt from bugaboocity.com
Sweet Sewing Shelves Applique Quilt from flamingotoes.com
Free Zig Zag Quilt Pattern And Tutorial from scatteredthoughtsofacraftymom.com
Weighted Blanket Tutorial from blog.consumercrafts.com
Frayed Edge Rag Throw Quilt Tutorial from dreamalittlebigger.com

More Homemade Quilts to try
Bright & Fun Quilt Made From Fabric Scraps from mypoppet.com.au
Framed Wall Quilt from prettyhandygirl.com
Modern Pastel Crib Quilt DIY from abeautifulmess.com
Summer Memory Quilt from mesewcrazy.com
Simple Strip Crib Quilt from littleredwindow.com
Easy Big Stripes Panel from heyletsmakestuff.com
How To Make A Baby Quilt From Receiving Blankets from confessionsofaserialdiyer.com
Family Tree Quilt from agirlandagluegun.com
Upcycled Jeans Quilt from andreasnotebook.com
Making A Quilt Out Of T-Shirts For Graduation from thecountrychiccottage.net