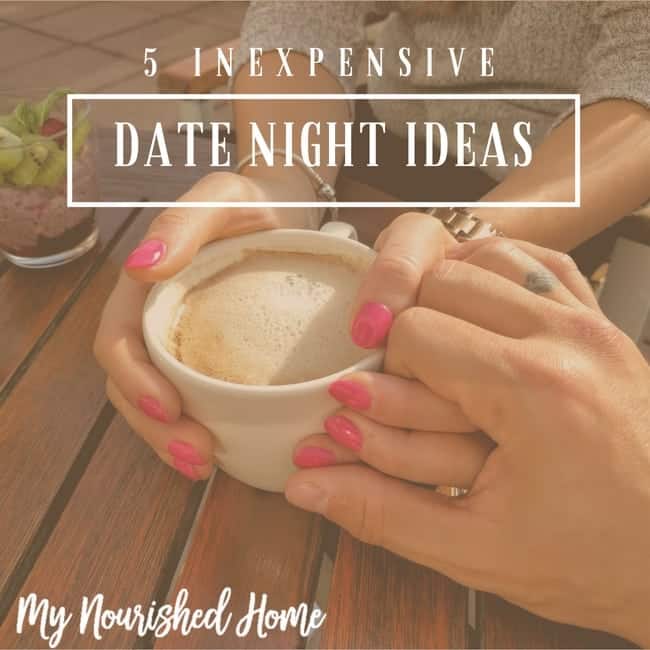 Date nights can get expensive sometimes so to combat the dwindling dough and still get out as just the two of us, I've come up with five inexpensive date night ideas that we'll be trying out over the next couple of months.
Between saving for college tuitions, the endless parade of outgrown shoes, and sneak-up-on-us car repairs, the "Date Night Fund" has taken a serious hit lately. Even after being married for as long as we have, I love going on date nights with my husband.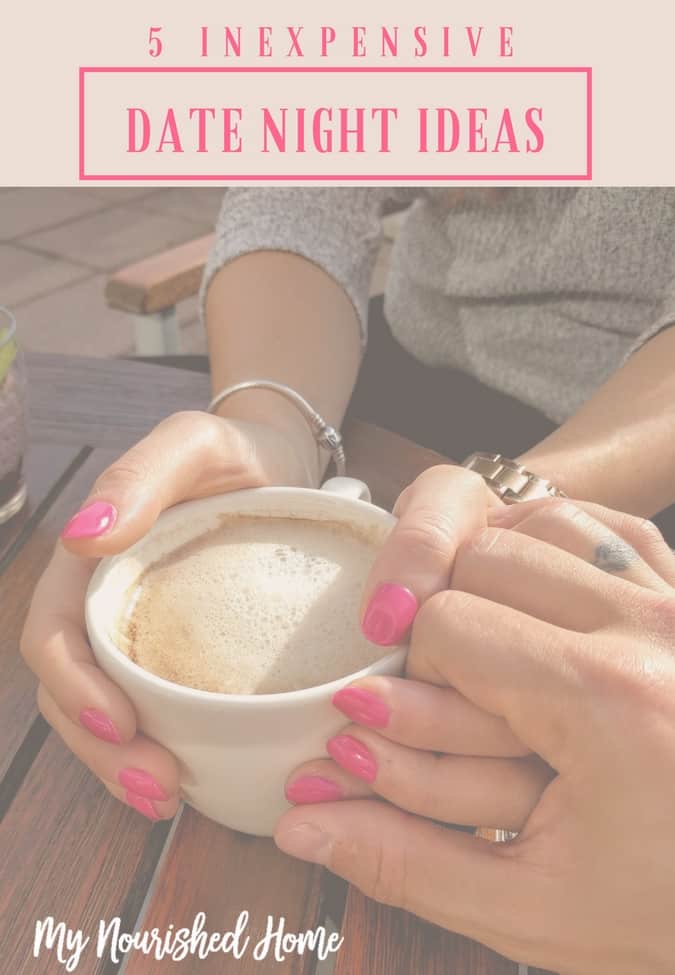 Inexpensive Date Night Ideas
Go for Brunch
We'll be turning our "Date Night" into a "Date Day" to save money and get in a delicious meal. Our favorite breakfast spot charges just a fraction of what a full course meal would be for dinner, so it's instant savings.
Having a date in the middle of the morning also gives us plenty of time to sit and chat before getting home in the early afternoon. Plus, if we get done eating early, we can go window shop at some of our favorite downtown stores.
Walk and Talk
Life is busy and we don't always have time to hold hands and talk. So, we'll be heading out to a local nature trail on our next date day for some old-fashioned walking and talking. The cost of the babysitter is the only expense, so if you're lucky enough to have a relative to watch the kids for a few hours, it wouldn't cost a dime. Even if you're not the outdoorsy, adventure type of couple, a slow walk can make an amazing date.
Concert in the Park
For those of you who live somewhere that offers concerts on summer evenings, take advantage of them! They make incredible date nights!
For a few dollars admission and the cost of a picnic dinner, you can have a child-free, romantic date night on the cheap. Bring your lawn chairs or pack a blanket to spread out on the ground and you're set for an evening of music fun.
Take a Class
Have you always wanted to learn how to Salsa dance? Maybe your spouse has been talking about upping his cooking game? Take a class and learn together! Many community park and recreation departments offer inexpensive adult classes in everything from drawing to country dancing.
Even if it's not your first pick, try learning about something your husband or wife is interested in and then switching it up the next month. I love this, because it's not only a relatively inexpensive date night option, it's also a great way to get better at something together.
First Fridays
On the first Friday of every month, many art museums, galleries, and music venues host a free night for visitors. It's a way to encourage a love of the arts and bring in people who might not otherwise come for a tour. Since admission is free, it's a win-win for saving money on Date Night and getting to take in some amazing art and music.
Memorable Date Nights Don't Have to Cost A Lot
If your Date Night Fund jar is running low too, don't worry, there are some amazing options for creating memorable outings with your significant other. I'm excited about trying out these inexpensive date night ideas with my husband and can't wait to let you know how it goes. Long live Date Night!