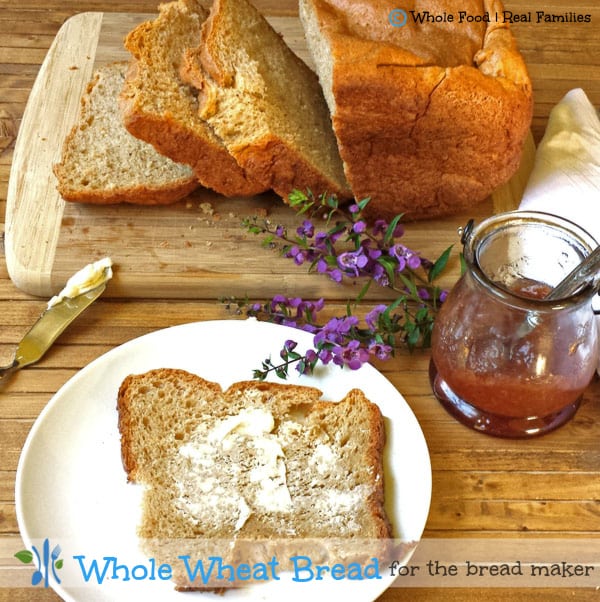 This whole wheat bread is not sandwich bread. This is the crusty-on-the-outside, soft-on-the-inside, wonder-bread that you want to smear butter or jam across and eat with your dinner (or breakfast, or midnight snack).
This recipe was an accidental derivative of 100 Days of Real Food's Raisin Bread. I was multitasking (hello children) and forgot to put the raisins and cinnamon in my bread before putting it in the bread machine. Out came this wonderful loaf of crusty bread. (By the way, we also use it as sandwich bread.)
Whole Wheat Bread Machine Recipe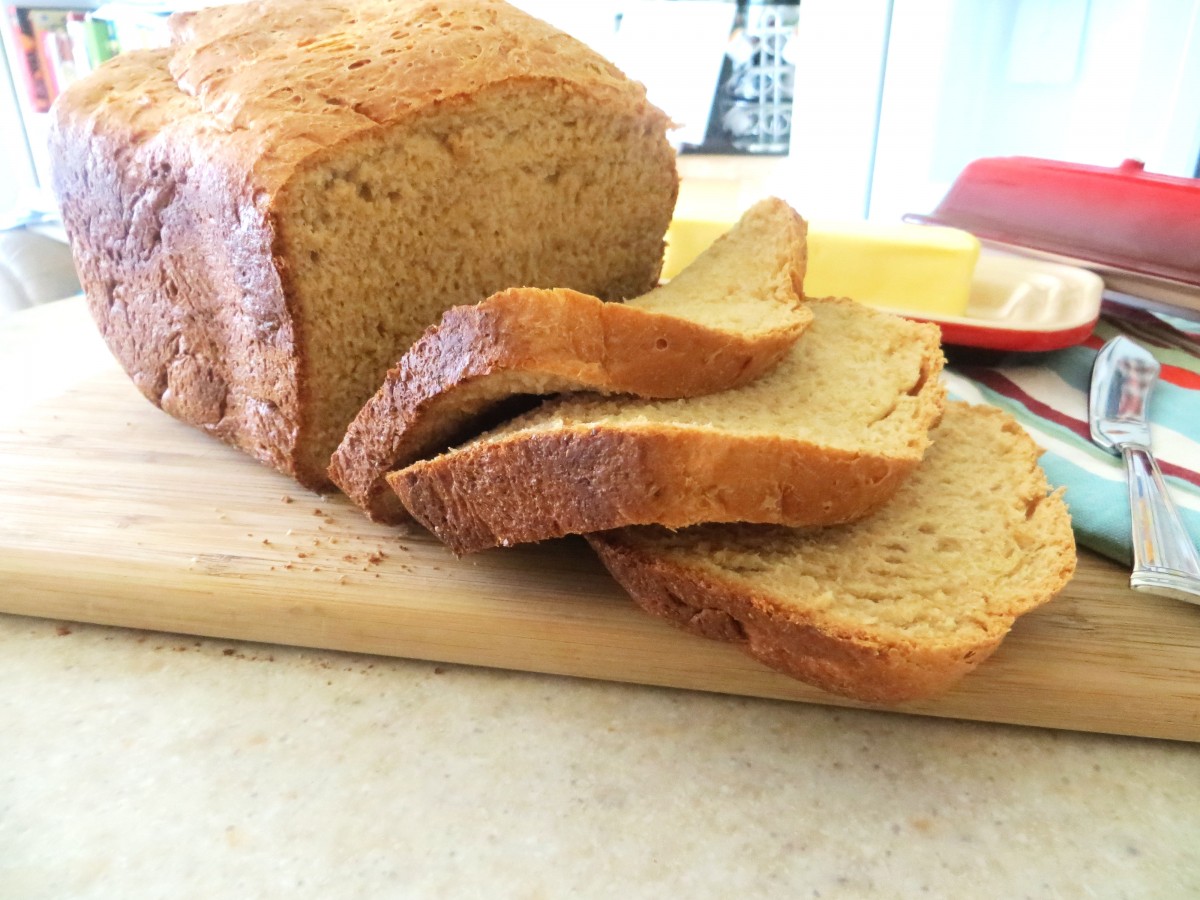 If you do not have a bread maker, you can find them inexpensively at almost any store that carries kitchen equipment. If you love kitchen gadgets as I do, this is my Breville bread maker. I love it like another child.
It has preset functions for white bread and wheat bread, which I love.
It has a setting for crust preference.
And it also has a compartment to pre-load raisins, nuts or anything else you may want to put in your bread – so you don't have to watch your bread in the breadmaker until it is the right time to put those things in. The machine does it for you.
If it could vacuum my carpet, I would never want for anything again. It makes me feel like the James Bond of bread bakers.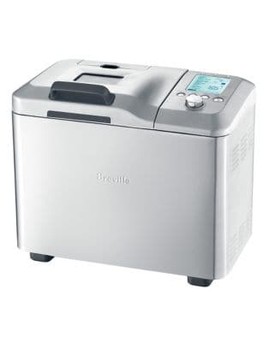 Tips to Make Whole Wheat Bread in the Bread Maker
If you are new to coconut oil, don't be scared! Yes, it is solid when it is in the container. But it turns
just a few degrees above room temperature. The easiest way to do that is just to pop it in the microwave for a few seconds. A warm water bath works too but takes a few minutes longer. Don't forget that if you pour coconut oil into cold ingredients, it will turn it solid again. If that ever happens, just warm the mixture again.
In the case of my bread machine, it actually warms all of my ingredients before it begins kneading. I'm telling you… if only it could vacuum…
NOTE: If you are using a rapid cycle on your bread machine, you may require instant yeast (sometimes called bread machine yeast) instead of active dry yeast. If you are not quite sure the order your bread maker requires for ingredients or if it recommends active dry or instant yeast, your manufacturer should have guidelines on their website.
For more information about how active dry yeast and instant yeast are different, here is a good reference. You can add active dry yeast directly to your dry ingredients in your bread maker as long as you have warmed your liquid ingredients.
If you love this whole wheat bread, you should also try this Orange Cranberry Whole Wheat Bread for your Bread Maker. I make it all the time in the fall and winter!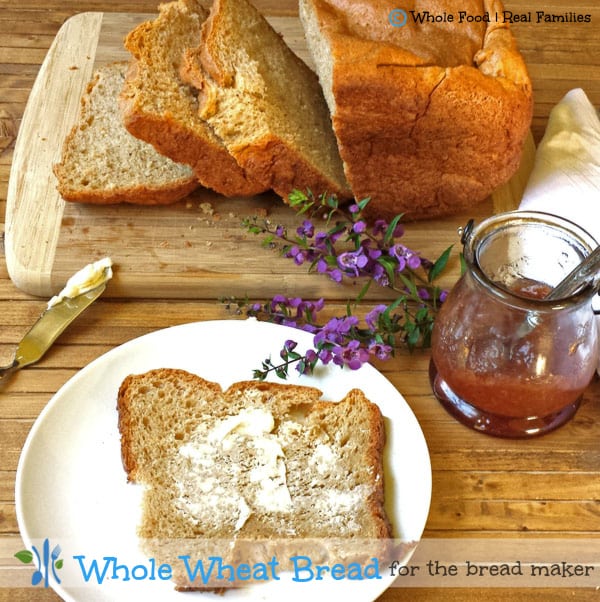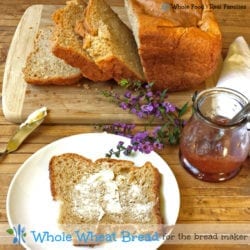 Whole Wheat Bread for the bread machine
derived from 100 Days of Real Food's Cinnamon Raisin Bread *cook time is dependent on your bread maker
Ingredients
3

cups

white whole wheat flour

1/2

tsp

salt

1

cup

warm water

1/2

cup

coconut oil, liquified

4

tbsp

honey

2.5

tsp

active dry yeast (or instant yeast based on your bread maker's recommendation)
Instructions
Add all ingredients to your bread maker in the order required for your machine and follow bread machines directions for baking. (I put wet ingredients in first, then dry, with the yeast always last - some machines require the opposite order so read your instruction manual.)