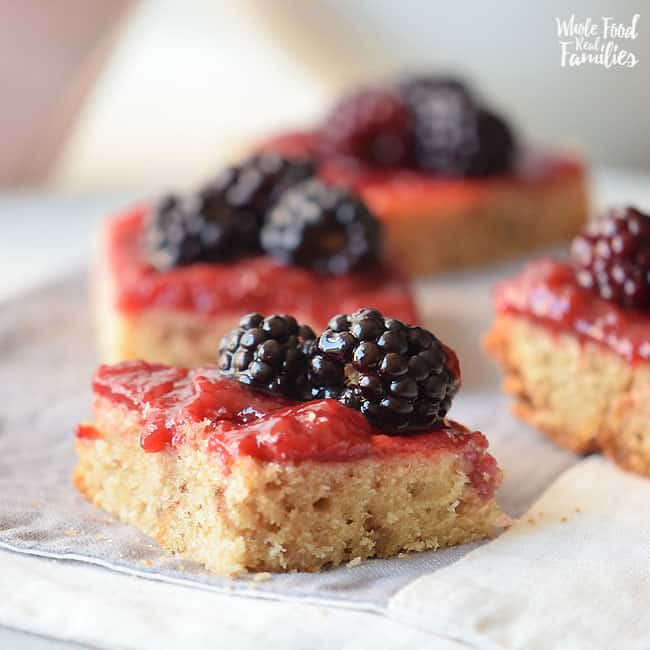 Jam and Oat Bars never last long! They are a perfect healthy quick snack or even breakfast. Equally awesome is that they only take a second to whip up and pop in the oven!


Someone is always hungry around here. By always, I mean ALWAYS. I have this fantasy of my kids all synching appetites one day but so far it hasn't happened. Having these healthy Jam and Oat Bars on call is pretty much a sanity savior, especially when the school year is in session. With 3 kids in 3 schools, plus extracurricular activities, plus 2 professional parents – there are days that if the snack isn't sitting on the counter and ready, it just isn't going to happen.
I personally love this Jam and Oat Bars recipe because (in addition to being tasty) it uses up the bananas that hang around the kitchen too long. We generally go through 3 big bunches of bananas a week but every once in awhile, they don't all get eaten. More often, my toddlers get their own bananas out of the fruit basket and accidentally get dropped on the floor. Now nobody wants to eat bruised bananas but this momma doesn't like throwing food away.
If you ever wonder why I have so many recipes on this site to use up old bananas, you can blame my toddlers.
My kids love jam – like most kids do. But jam is extra special around here because my dad makes it every summer. Strawberry, apple, grape and peach. Our extended families all try to get us to sneak my dad's jam out of the house so they get a jar, especially the peach… Wow! So my 3 daughters rarely have store purchased jam because when each of their favorite flavors get low, they call their PaPaw for more of "PaPaw's jelly." My dad, being the awesome PaPaw that he is always brings them a new jar when he comes to visit.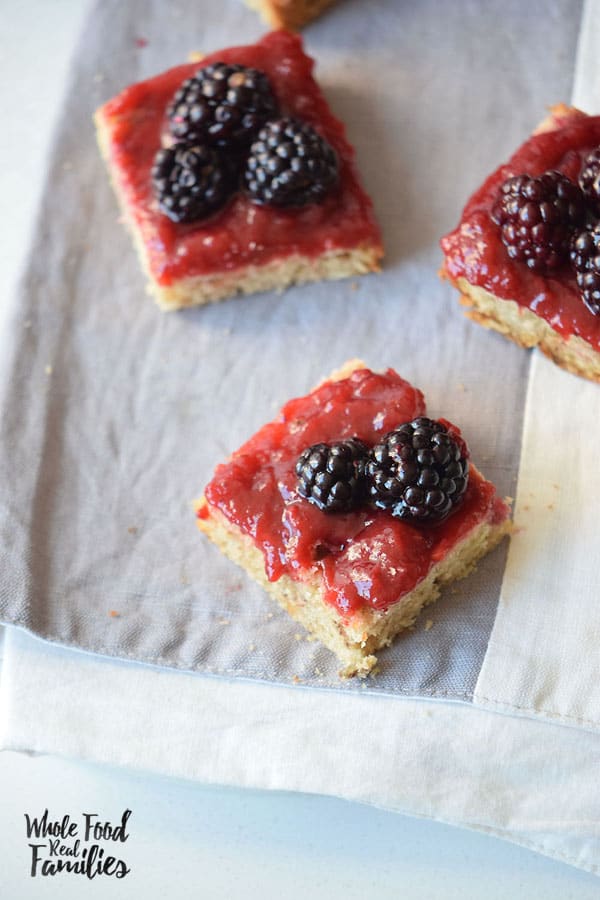 Looking for more healthy recipes to use up those old bananas? Or quick snacks for the school year? These Healthy Oatmeal Breakfast Cookies are amazing as breakfast on the go or an after school snack.
Need a fast healthy breakfast that is decadent enough to get you through even the most stressful mornings?! These Cinnamon Chocolate Overnight Oats are one of the top recipes at Whole Food | Real Families!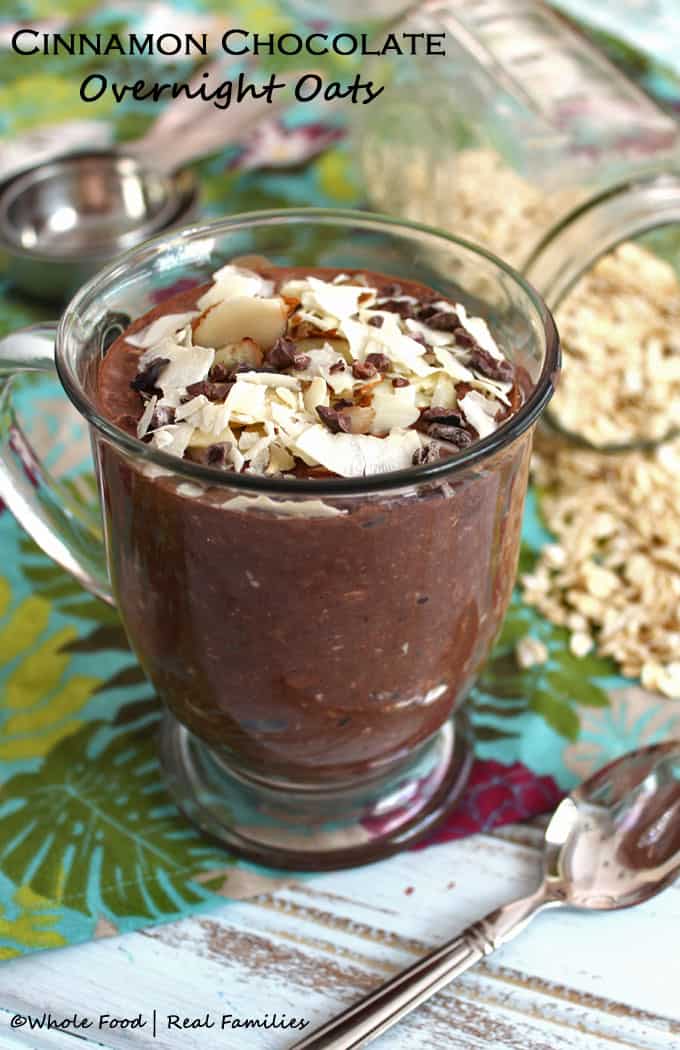 Don't forget to try your Jam and Oat Bars with your favorite nut butter as an alternative! It is a totally different flavor and oh so good!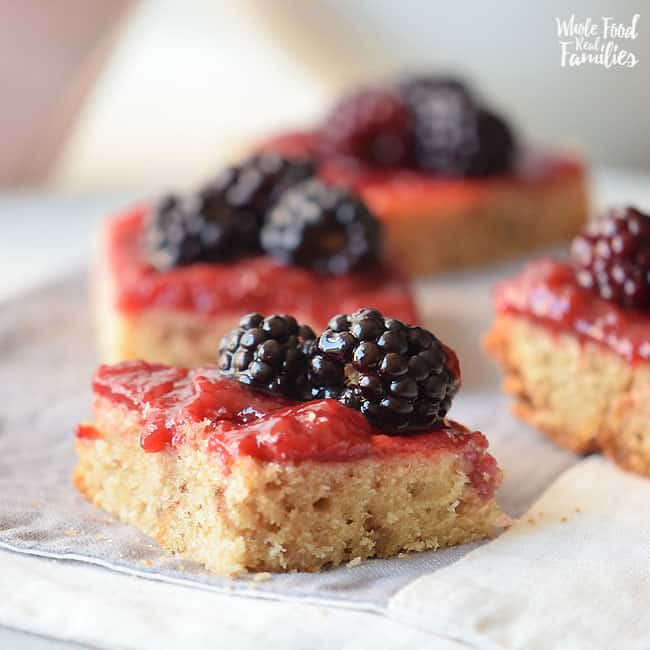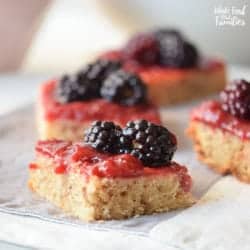 Jam and Oats Bars
Ingredients
1

Cup almond flour

1

Cup oats

2

Tbsps vanilla extract

2

Eggs

½ Cup mashed ripe banana

8

oz. strawberry jam

2

Tsps cinnamon
Instructions
Preheat the oven to 375 degrees.

Use an electric or stand mixer to combine vanilla, eggs, and banana.

Add almond flour, oats, and cinnamon, until evenly combined.

Pour mixture into a greased baking pan.

Place in the oven and bake for 20 minutes.

Transfer to a wire rack, and let it cool for one hour.

Cut into squares.

Decorate with jam and berries.

Serve and enjoy!

**These bars are super moist! Top them with a nut butter for a different flavor.