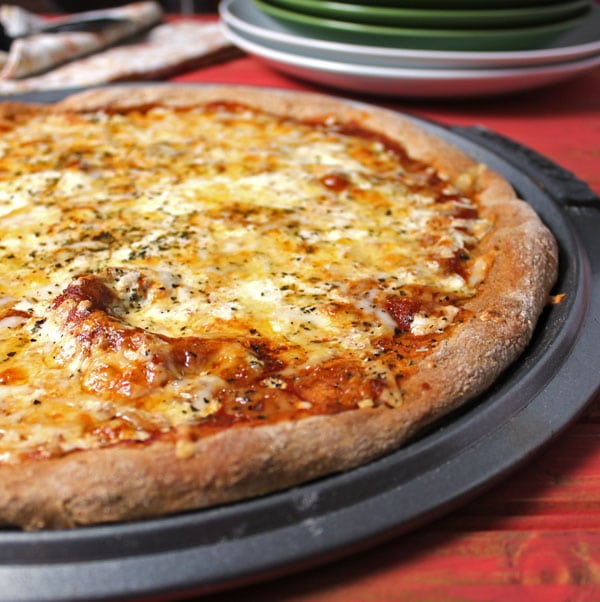 This Three Cheese Pizza is everything I love about pizza night… only healthier! 
So being a food blogger comes with certain risks and rewards. The most prominent is that you tend to raise a house full of foodies – this is mostly a good thing. It means that they will try a lot of foods that other people just look at with skepticism. However it also means that everyone has an opinion about dinner… and breakfast… and lunch… and snacks… don't forget smoothies, desserts, breads and drinks. Whew.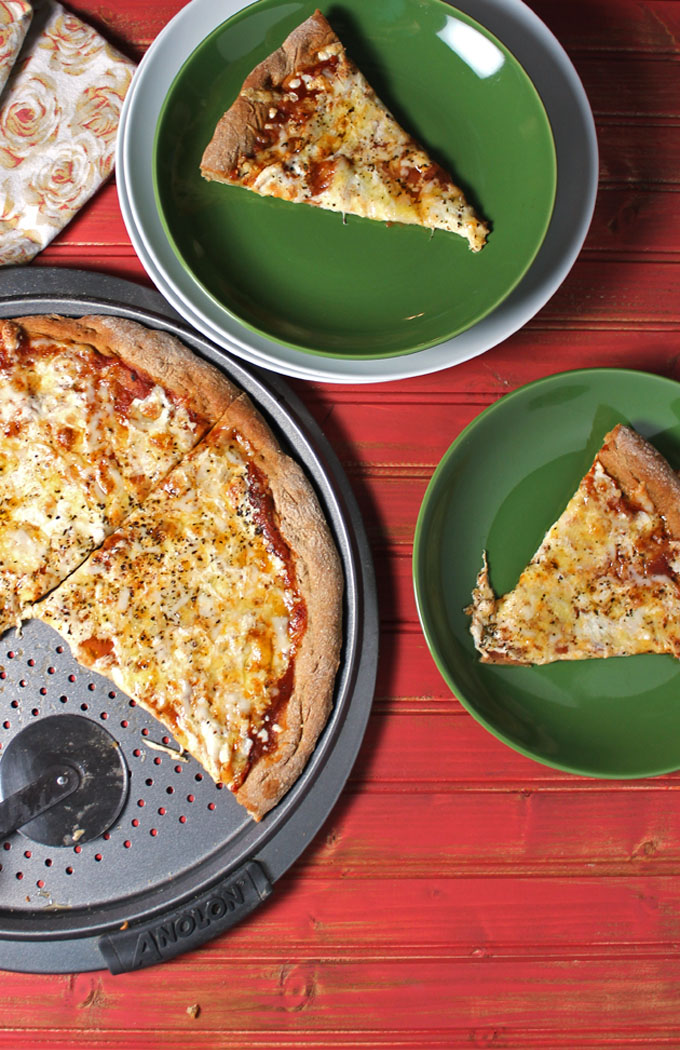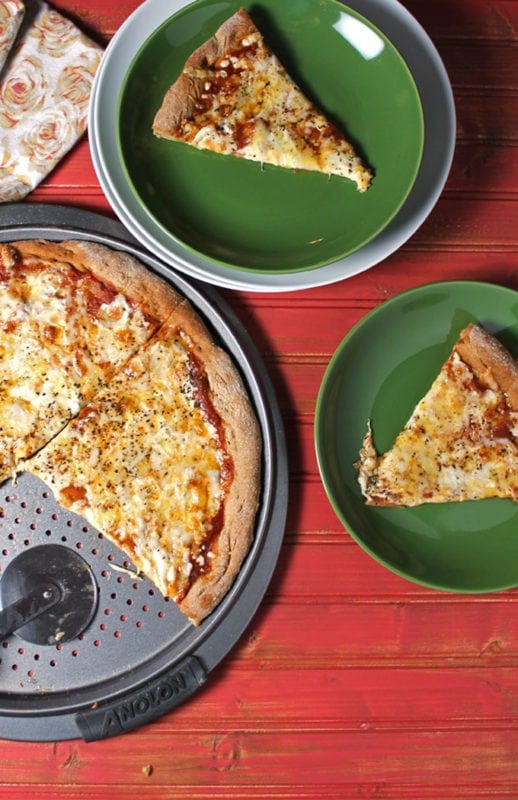 Most of the time, I actually enjoy it – hearing my kids talk about making and eating good food. Every once in a while, I just want everyone to sit down and agree. In comes pizza. 🙂
This recipe brings together the best homemade elements for pizza. A crisp on the outside, soft and chewy on the inside whole wheat pizza crust. Simple homemade pizza sauce made from whole tomatoes. And CHEESE!!!
Three Cheese Pizza usually includes Mozzarella, Parmesan and Fontina. But we all have our favorites and we use the cheeses that we keep in the house. This particular version is a blend of Mozzarella, a mild white Cheddar and Gouda – Goat Gouda actually. It is AMAZING!! But make this pizza your own and use all of your favorites!
I love fresh basil sprinkled on the top after the pizza comes out of the oven. But seeing as how it is winter, and my basil crop is long gone, dried basil had to pinch hit. Somehow I think we're going to live through it. 🙂
You may never go out for pizza again!
You could also try my Gluten Free Parmesan Chicken Pizza.  It's amazing on a completely gluten-free crust.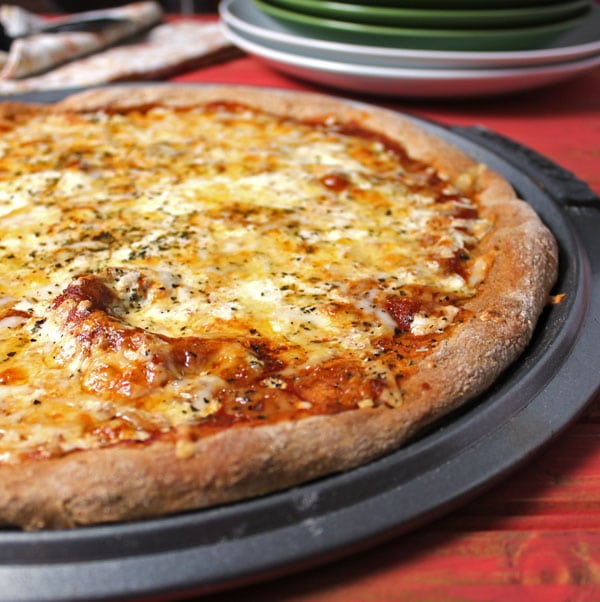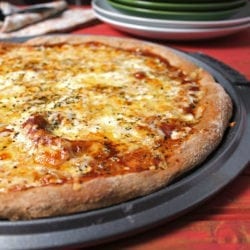 Three Cheese Pizza with Whole Wheat Crust
This recipe assume you have made your crust and sauce already. Both can be easily made ahead and stored in your refrigerator until ready to use or frozen then thawed overnight in the fridge.
Ingredients
1

Whole Wheat Pizza Crust

1

Pizza Sauce from Whole Tomatoes

2/3

cup

Mozzarella Cheese, grated

1/3

cup

Gouda, grated

1/3

cup

Mild white Cheddar, grated

1

tsp

dried basil

or 2 tsp fresh basil, chopped
Instructions
Preheat oven to 500 degrees. Roll out pizza crust on a well floured surface and place on your pizza pans. Precook the crust for 6 minutes. Remove from oven and drop oven temperature to 425 degrees.

Top precooked crust with Pizza Sauce, grated cheeses and basil. Return to oven and cook for an additional 16 minutes, or until the crust is golden and the cheese is hot and bubbly.

Allow pizza to stand for 5 minutes before cutting.

Enjoy!!