I am seriously in love with my slow cooker during the week… And these Slow Cooker Black Bean Enchiladas are no exception. They are super simple, make a delicious meatlesss meal, and are filling enough that everyone leaves the table satisfied.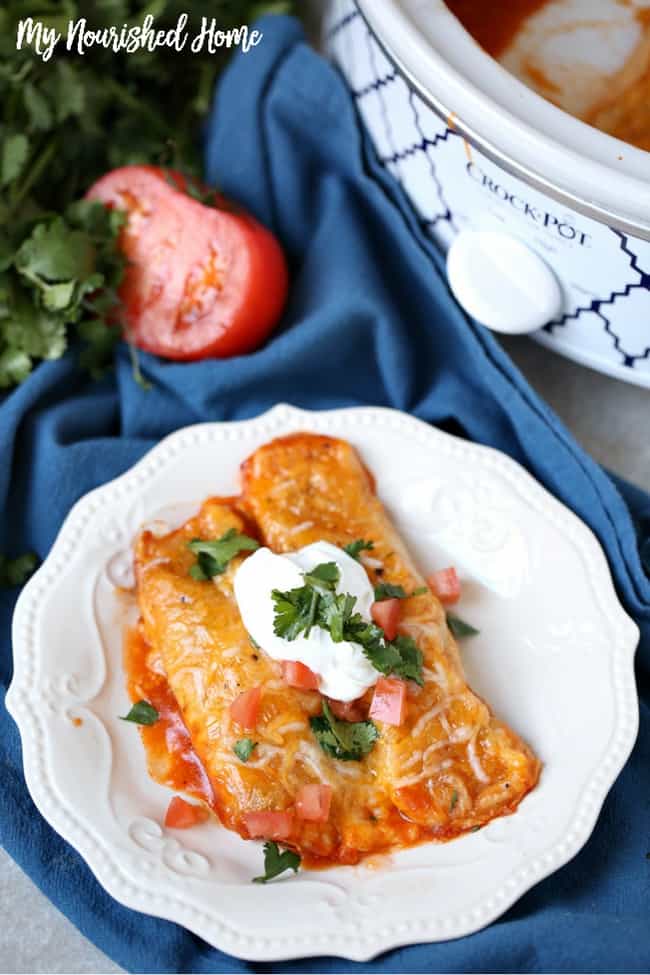 Slow Cooker Black Bean Enchiladas
There was a time that I didn't think a meal was complete without a generous portion of meat. I am still an omnivore – as is my whole family. But I have found over the past few years that I feel better when I increase that number of veggies I eat at every meal. And the more research I read, the more science seems to agree. I will likely not be a vegetarian any time soon – I love a good steak, well seasoned chicken, and fresh seafood. But exploring veggies has been a lot of fun.
These Slow Cooker Black Bean Enchiladas are on of our family favorites. Black beans have a great texture are full of protein – and these enchiladas are full of flavor.
Yummy Vegetarian Enchiladas
My youngest child has never been much of a meat eater. That may change as she gets older, it may not. But  I often wondered if she was getting enough protein in her diet. I have never been one to worry over every bite my kids put in their mouths. I try to focus on trends rather than bites. But when my youngest had no interest in an entire category of food, I had to consider ways to make sure she was getting everything her body needed to grow.
I found that beans and whole grains like quinoa were a great source of protein and fiber – and made my littlest child more likely to actually eat her dinner.
These vegetarian enchiladas are about as simple as making dinner can get. The fact that these take so little time to prep and toss into the slow cooker is awesome. And this slow cooker meal is one you can cook even if you forgot to put it on to cook in the morning. You are really just heating the ingredients so 2 hours on medium is more than enough time to have delicious Veggie Enchiladas for dinner.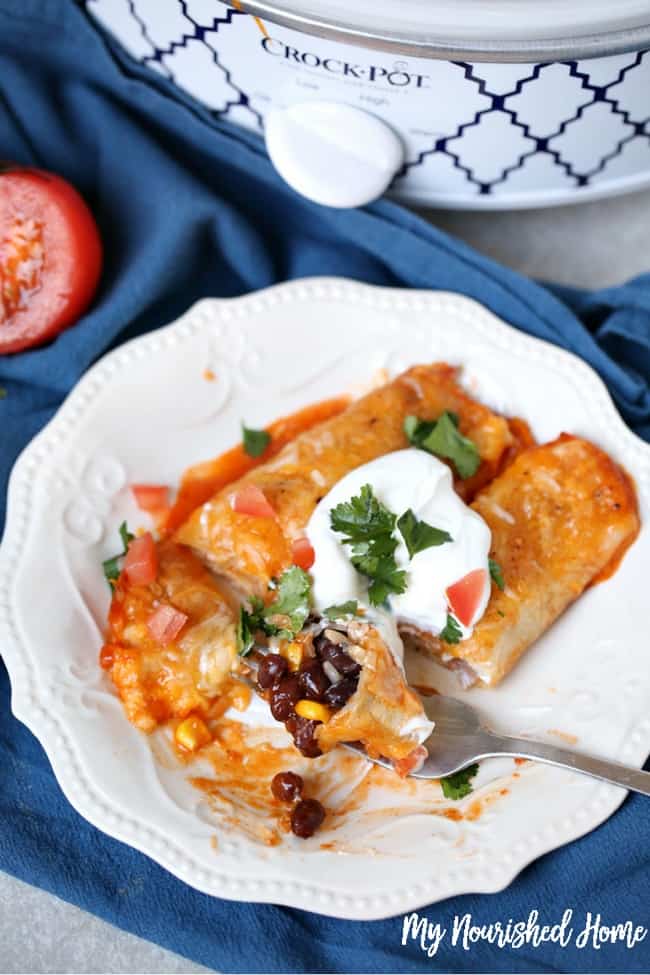 Looking for more Vegetarian Main Dishes?
How about this Mexican Rice and Beans? It is also a slow cooker dish served as a vegetarian main topped with fresh tomatoes, avocado and cilantro!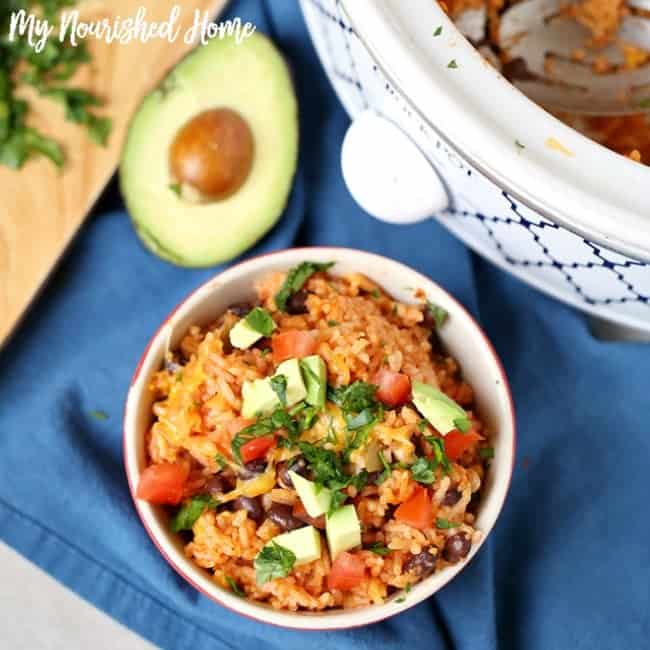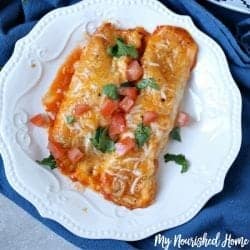 Slow Cooker Black Bean Enchiladas
Ingredients
1

can

black beans, drained

1

cup

brown rice, cooked

1/3

cup

whole kernel corn

1/3

cup

red onion, diced

1

can

enchilada sauce

1

pkg

small tortillas

1

cup

shredded cheddar cheese
Instructions
Mix together black beans, rice, corn, red onion, and ⅓ of your enchilada sauce.

Lay out your tortillas, and one by one drop a scoop of your mix onto the center, shaping it into a line and then tightly rolling it up.

Line your rolled tortillas in a slow cooker sprayed with nonstick.

Pour remaining enchilada sauce over them, then sprinkle with your cheese.

Cook for 1 hour on high or 2 hours on medium.

Serve with your favorite toppings.