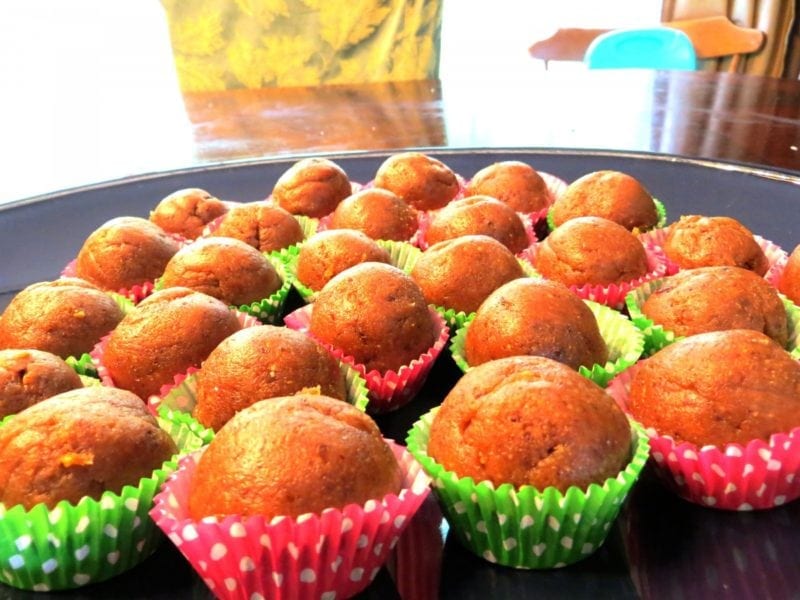 Larabars make my family extraordinarily happy. Mostly because they taste like dessert but are wholesome, healthy food. My teenager requires the peanut butter chocolate chip variety to be in the house at all times – or she does teenager things that make me roll my eyes. My 3 year old has dubbed the same peanut butter chocolate chip Larabar a "Sissy Bar" because of her sister's affinity for them – and requests them by that nickname daily. Of course the version of these bars that my kids love are literally the only ones on the market that actually contain a junk food ingredient – chocolate chips. Not that I blame them, chocolate chips are awesome – if not the healthiest for you. Once I figured out that Larabars are super easy to make, I also figured out that I could switch out the chocolate chips for much healthier cocoa nibs. Problem solved. I get to keep my Rockstar Mom status because I make their favorite treat from scratch and my kids have no idea that their mom has switched out their only available chocolate fix for something actually good for them.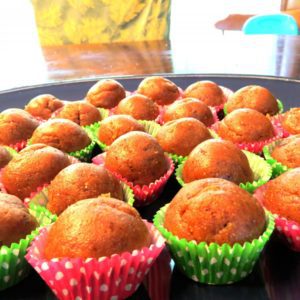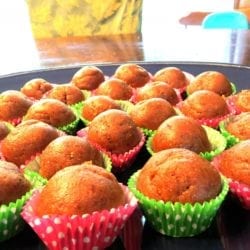 Sissy Bars, otherwise known as Homemade Larabars
Course:
Breakfast, Snacks & Treats
Ingredients
2

cups

pitted dates

make sure the dates are fresh and soft

1

cup

peanut butter

should only have peanuts as the ingredients

1/2

cup

cocoa nibs
Instructions
Put dates and peanut butter in the food processor and mix on high until it comes together like a ball. If your dates are on the drier side, you can add a tablespoon of water and that should do the trick.

Add cocoa nibs and mix just until incorporated.

Turn out dough ball into a 8x8 square pan and press down evenly. Though it is not really necessary, we find they set nicely in the fridge. Cut to your desired serving size and enjoy. They work great in school lunches wrapped in wax paper!

OR roll them into balls and drop them into these nifty miniature baking cups.