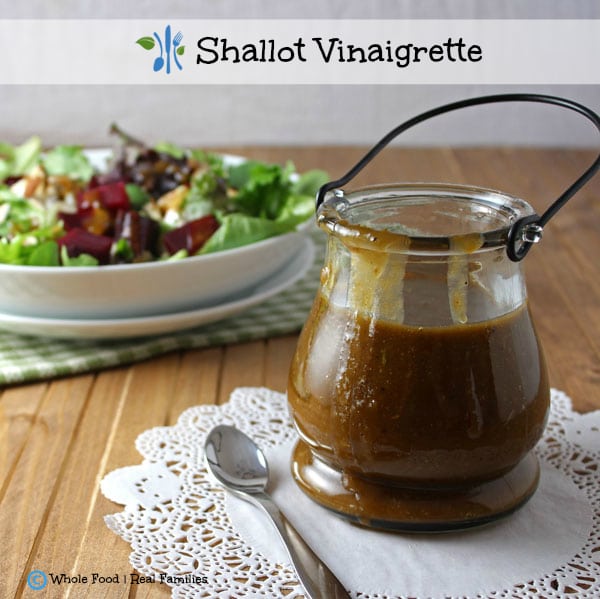 In 2005, when Jeff and I lived in Atlanta, Georgia – long before the Savannah Experience – this neighborhood gourmet market/deli opened around the corner from where we lived. The food was so fantastic and the atmosphere was so relaxed and comfortable that the neighborhood market soon started a dinner service just so we would all stop with the begging. We haven't lived in Atlanta for more than 5 years and we still miss Muss and Turner's. In fact I have spend the last 5 years or so trying to recreate this simple (so I thought) salad with roasted beets, goat cheese and hazelnuts, which they called the Token Salad. The fact that I usually do salad but don't really love salad should say something important about this one… It has been 5 YEARS.
I finally reached out through a friend of a friend to Todd Mussman, the Chef – and the Muss – of Muss and Turner's. Staying true to the very thing that made us love this restaurant so much, he promptly made fun of me for spending 5 years thinking about a salad then emailed me the recipe. The salad I remembered having a champagne vinaigrette didn't have champagne vinaigrette at all – though I make a great one now from practicing it so many times. It was a Roasted Shallot Vinaigrette. Oh Love. It was the dressing… After a very small tweak (I don't know a lot of home cooks that use oil blends – so I just used olive oil), and with the blessing of the Chef, I am happy to share it with you. Go pour it over everything you have in your refrigerator. Better yet, pour it over the Roasted Beet Salad with Goat Cheese and Almonds. Or these Beets with Goat Cheese – for when your are just not feeling the greens. Or just eat it with a spoon. It really is that good.
If you live anywhere near Atlanta, or plan to be within 100 miles of Atlanta, go to Muss and Turner's. You will not be disappointed. Eat the salad. And don't wear your fancy clothes – they will all be in jeans. I love that about them.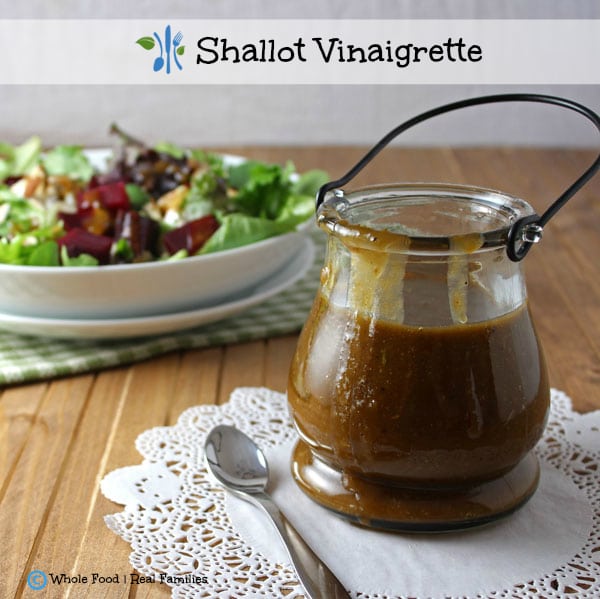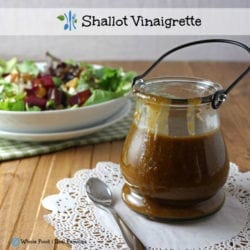 Roasted Shallot Vinaigrette
Course:
Soup, Salad & Sandwich, Spices, Dressings & Marinades
Ingredients
2

large shallots

roughly chopped

2

garlic cloves

roughly chopped

1

cup

olive oil

divided

1

teaspoon

dijon mustard

1

tablespoon

honey

1

teaspoon

fresh thyme chopped

1/3

cup

balsamic vinegar

Salt and pepper
Instructions
Roast the shallots and garlic in the 1/3 cup of oil either in the oven or in a small skillet on the stove until tender and slightly colored.

Strain and cool, reserve the oil, recombining it with the rest to make one full cup.

In a blender add the vinegar, shallot mix, mustard, honey, thyme and salt and pepper. Turn on the machine and slowly emulsify the oil.

Adjust the seasoning and Enjoy!