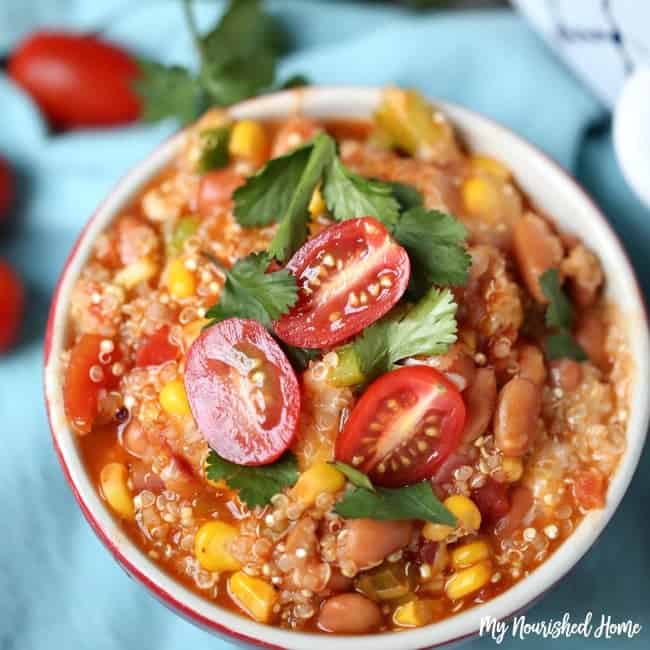 This Quinoa Enchilada Bowl is proof that vegetarian meals are not dull. Break out your slow cooker and come hungry because this meal is full of flavor and protein, even though is is sans meat.
Quinoa Enchilada Bowl
My family loves this quinoa enchilada bowl because it has a little heat to it.  As a busy Mom, I like that the recipe is simple, easy to put together and uses one of my favorite kitchen appliances, the slow cooker.
There is nothing better that seeing your family being drawn to the kitchen by the aroma coming from the slow cooker.  This slow cooker quinoa enchilada bowl smells so good.  While I am in the kitchen preparing the toppings for this warming dish, my kids and I begin to chat about our days.
At these times, I get to hear what is going on in school.  What their friends are up to and more.  Often times the little ones want to help chopping the avocados or tomatoes.  My littlest has the chore of scooping the sour cream into a bowl and carrying it to the table.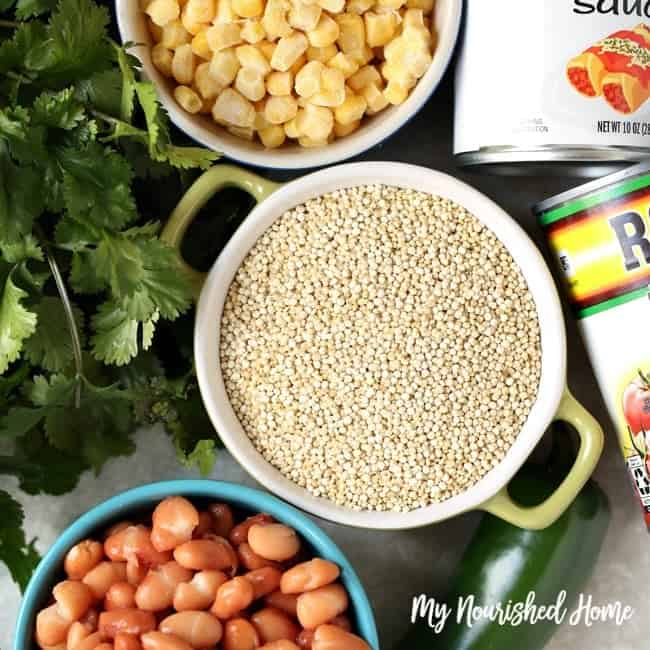 Slow Cooker Quinoa Enchilada Bowls
By the time this meal is complete, my family has put away their phones, the computers are turned off and we are all ready for some family time.  This is my absolute favorite time of the day.  Gathering the family around the table is so important to my husband and me.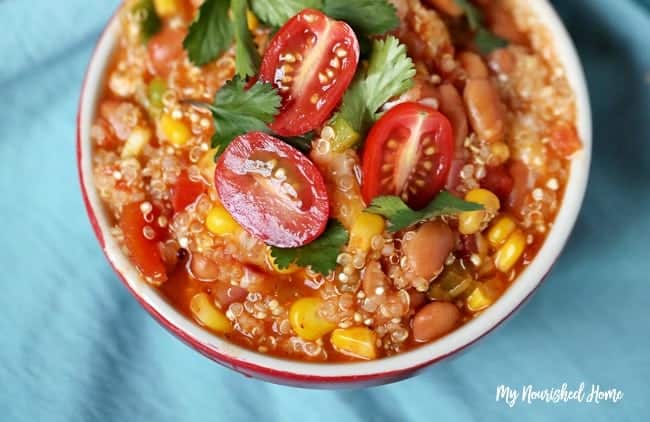 Don't worry about the amount of protein in the quinoa Mexican bowl.  Just because it is meatless, doesn't mean there is not enough protein to keep your family active and full.  Quinoa is super high in protein and low in fat.   If you are watching the amount of calories you eat on a daily basis, no need to worry with this dish. Quinoa is relatively low in calories.
Need More Healthy Slow Cooker Meals?
Do you love using your slow cooker as much as I do?  Try these recipes, your family will love them.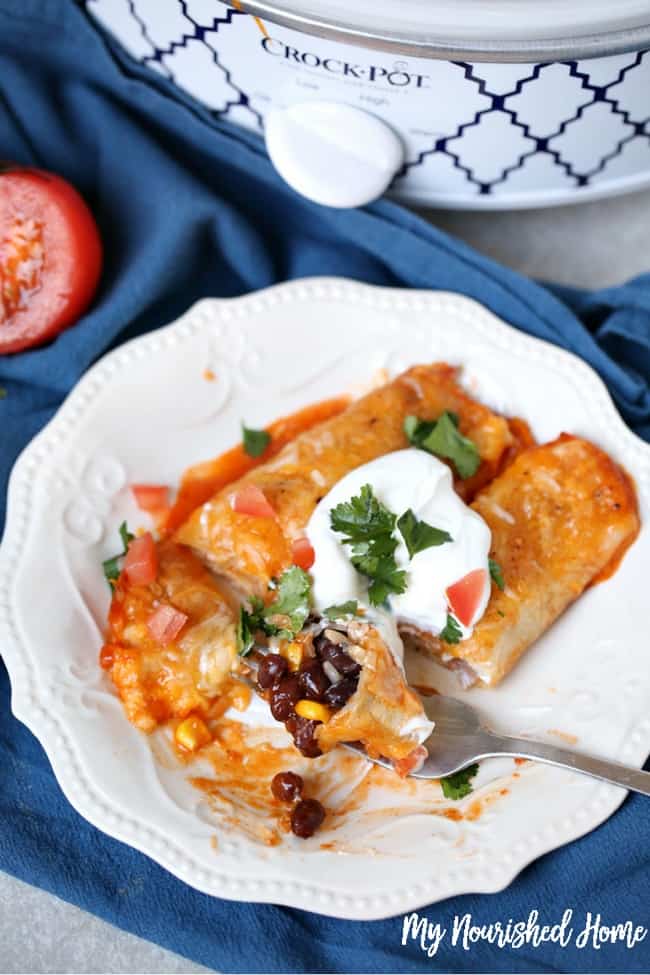 Slow Cooker Black Bean Enchiladas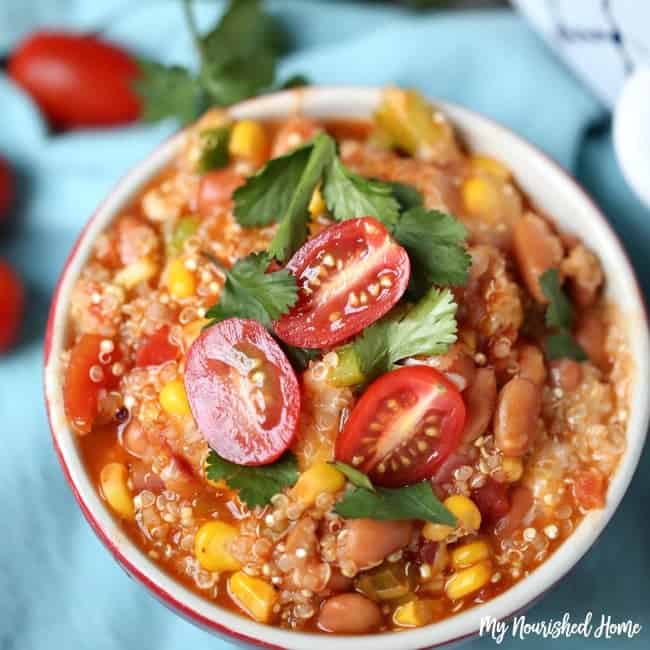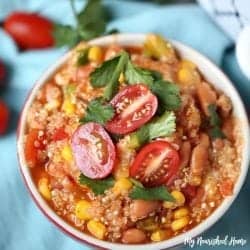 Slow Cooker Quinoa Enchilada Bowl
Ingredients
1

cup

uncooked quinoa

1

can

pinto beans

1

cup

enchilada sauce

1

can

diced tomatoes/chilies (not drained)

1/2

cup

frozen corn

1/2

cup

diced green pepper

1/2

cups

diced red onion

1

cup

shredded cheddar cheese

1/2

cup

water
Instructions
Combine all ingredients except cheese and toppings in a slow cooker, set to high, and cook for 2 hours. Divide cheese in two parts, stir half in with ingredients, then sprinkle the other half on top. Cook for another 30 minutes. Serve in bowls with toppings
Recipe Notes
Toppings: Avocado, tomato, cilantro, sour cream, etc.