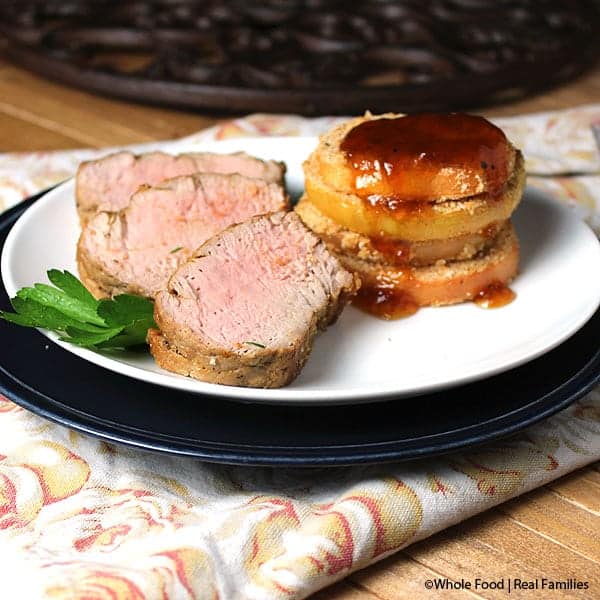 Among the benefits of being a food blogging family, my kids at least rotate through periods of being bold eaters and trying food that isn't traditionally considered kid-friendly. Lest you be tempted to become a food blogger to get your kids to eat, you also have to learn to manage unique complaints like: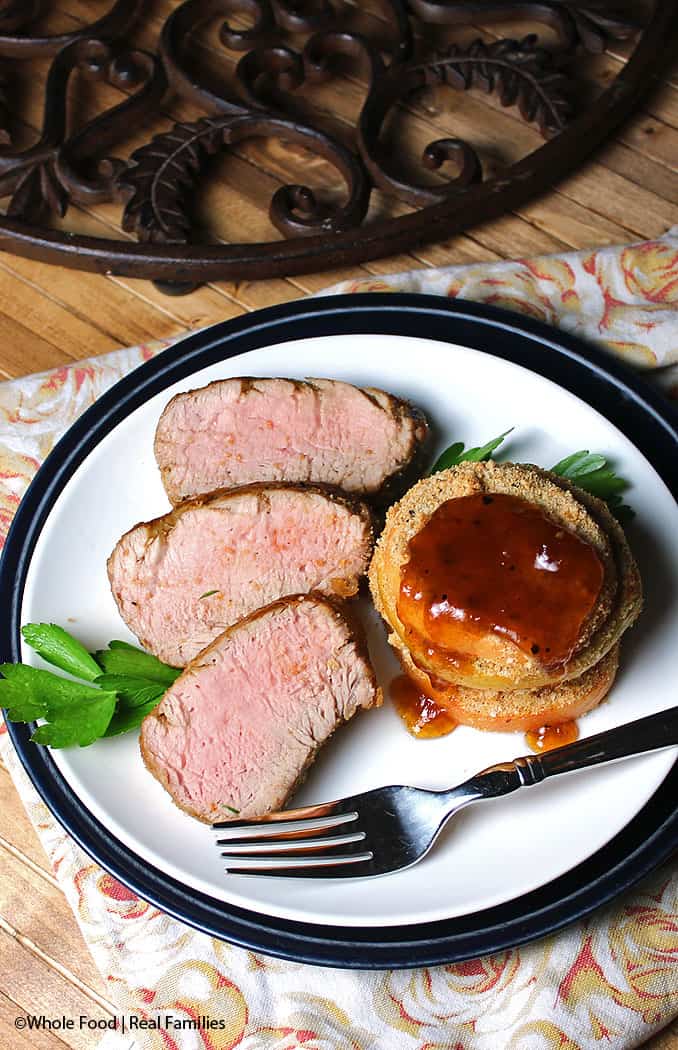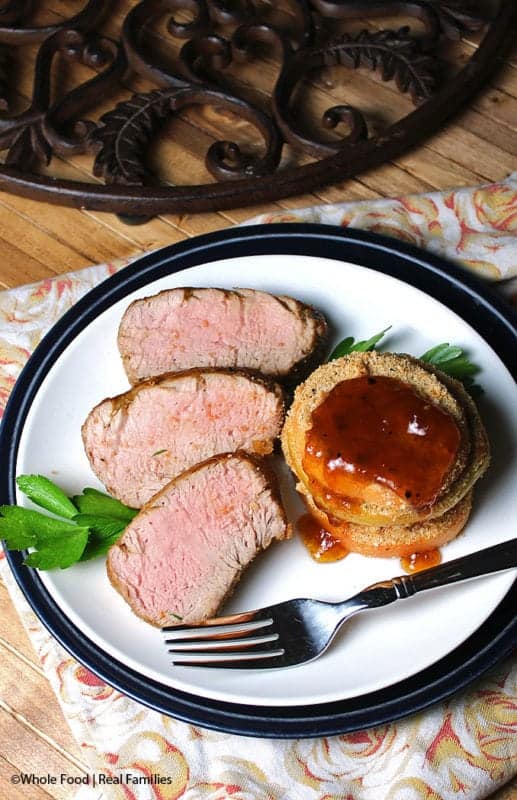 "Friend XYZ gets to sit down and eat at dinner – her mom doesn't make them wait until after pictures." And "can't we just order a pizza like a normal family."
Food bloggers also tend to raise kids who have opinions about what is on their plates. Mostly this is a good thing. If you are looking for someone to give you the low down on GMOs, my teenager can tell you all about it. If you are looking for someone to explain why we should save the bees, my 4 year old can explain to you that 1-in-3 bites of our food are a result of bees doing their jobs. (If you are scared of bees, she can also explain to you the difference between nice bees and mean bees.)
These things make me very proud. It makes me feel like our efforts to educate our kids about the food they eat may actually be working. And even might have a long term impact on their lives. But every once in a while, in our busy family of 5, I just need everyone to hush their distinguishing palates and eat their dinner so that we can go to bed on time, get a bath, pick up their sister, not be late…
This is the dinner that will always do it.
The whole family loves Pork Tenderloin with Chipotle Apricot Glaze. Basically, if I just made a big pot of the glaze and gave the kids a spoon they would eat just it. Paired with a pork tenderloin, it is out of this world. And easy. And fast.
A perfect weeknight dinner that plates beautifully enough that you will be proud to serve it to guests. Leftovers also make a great protein in dinner salad later in the week.
If you like the idea of cooking a main today that turns into dinner salad later in the week check out this Cast Iron Flank Steak that turns into Steak and Blueberry Salad later in the week. Or this Weeknight Pork Tenderloin that turns into Tenderloin Salad with Caramelized Peaches.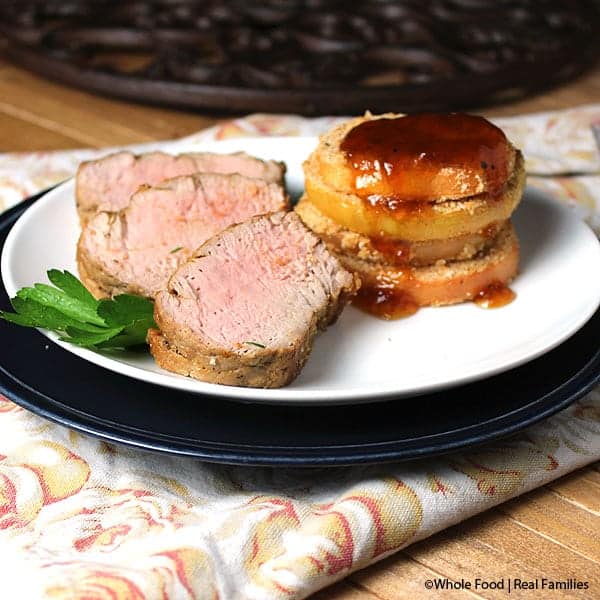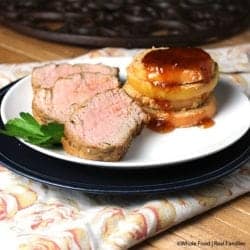 Pork Tenderloin with Chipotle Apricot Glaze
Ingredients
3

tbsp

butter

or coconut oil

2-3

shallots, peeled and sliced into rings

10

oz

apricot jam

I like the organic, whole fruit variety with minimal ingredients

1/3

cup

honey

1

tsp

chipotle chili powder

more or less to taste

1

pork tenderloin

about 1 1/2 lbs.

kosher salt and black pepper to taste

3

tbsp

coconut oil

or olive oil
Instructions
Preheat oven to 425 degrees.

In a small saucepan, melt the butter over medium heat. Add sliced shallots and allow them to caramelize in the butter for 4-5 minutes. Add apricot jam, honey and chipotle chili powder. Mix well, it will be easier to combine as it heats. So stir occasionally to unify the mixture.

Heat the coconut oil in a large, heavy bottomed pan like a Dutch Oven over medium heat. Pat the pork dry with a paper towel and sprinkle liberally with salt and pepper. Lay the tenderloin in the hot pan, searing the meat for 2 minutes without turning. Rotate the meat every 2 minutes until each side is seared, 8 minutes total.

Pour 3/4 of the sauce over the seared meat, coating the tenderloin well. Carefully move the hot pan to the preheated oven, cooking until the meat reaches an internal temperature of 145 degrees. About 8-12 minutes.

Remove the pork from the oven and let the meat rest for 5 minutes, turning occasionally with tongs so the sauce coats the meat as it cools. Slice into rings and serve!

Serving suggestion: You can serve the remaining sauce over the sliced meat. Or we like to roast green tomatoes by dipping them in a simple egg wash, coating with panko or breadcrumbs that has been mixed with a little salt and pepper, then laying them on a cookie rack that is laying in a sheet pan. (Elevating the tomatoes keeps the bottoms from getting mushy.) Roast for 20 minutes. Then turn on the broiler for 2 minutes to get the tops crisp. Stack them up then drizzle with apricot glaze. Delicious!