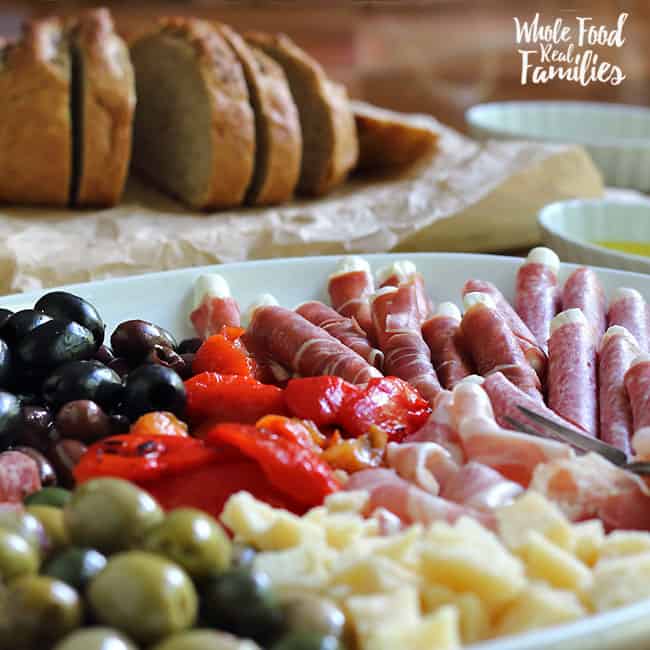 What's the secret to being the perfect dinner guest?
If you have ever been a hostess, than you know firsthand the true value of a thoughtful, perfect dinner guest. They are courteous, thoughtful, entertaining – and frankly, take the pressure off of you as you finish up with the details. Expectations change all the time, but there are a few things that will always remain the same. Here are my best tips for being a rockstar dinner guest.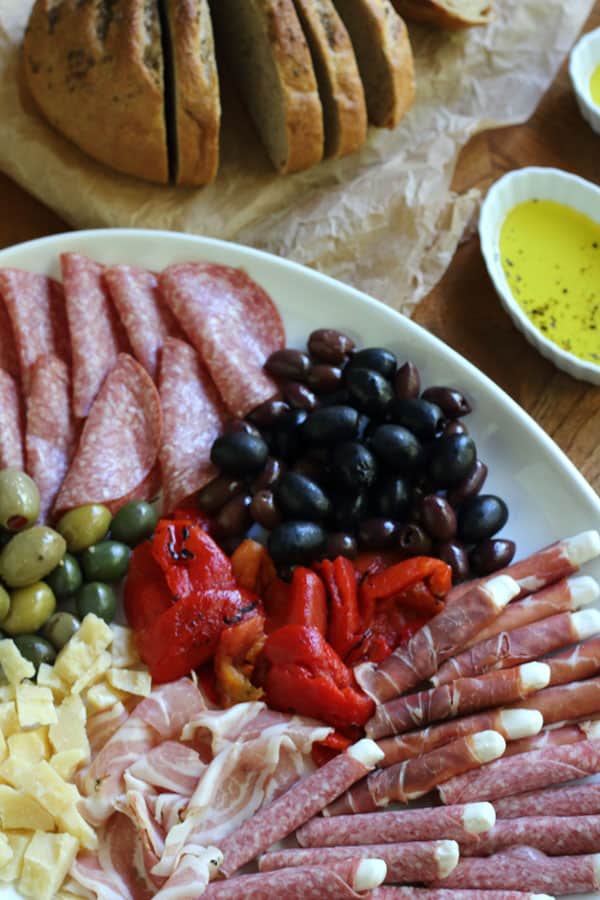 Never go empty-handed
You know your momma taught you not to go empty-handed. A small gift for the host or hostess is a outward show of gratitude and affection. It takes a lot of work to host dinner for another couple or family – it takes even more to host a group. Take the time to consider what the hostess might really appreciate. It is not about being extravagant. It is about being thoughtful. Flowers, a candle, a bottle of wine to serve with dinner, tomatoes or a big bunch of herbs from your garden? Better yet, talk to the host or hostess ahead of time and let them know you'd like to contribute something to dinner. An appetizer platter works great, because it lets everyone have something to nosh on and chat and the hostess can concentrate on getting dinner finished. It is also ready-to-serve, which means you won't be competing for time in the kitchen to warm things up while the hostess is trying to finish dinner!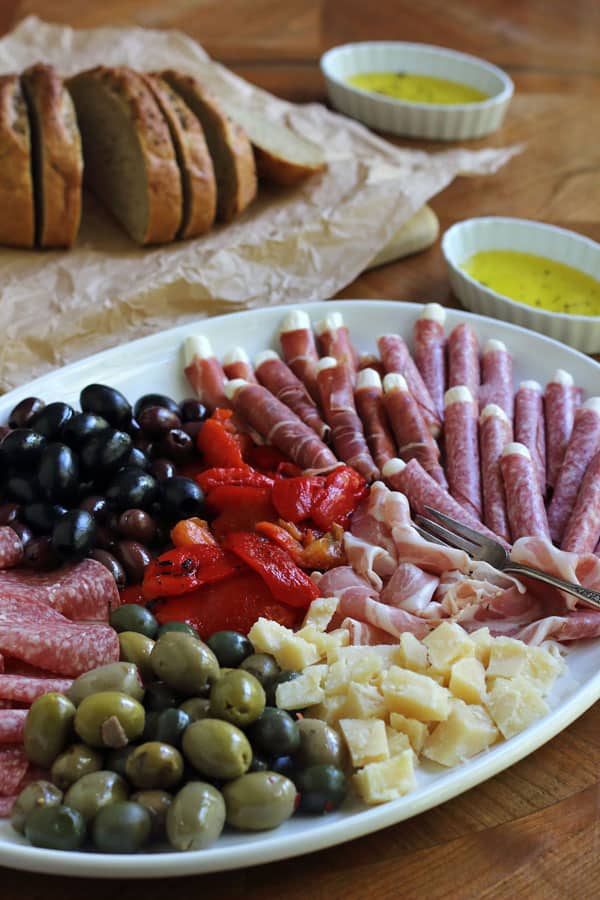 Many folks find it difficult to decide on what to bring to a dinner event – keep it simple! I like bringing a charcuterie platter with lots of choices for everyone. If you are not familiar with the term charcuterie – it is French term that sounds cool and trendy but is basically a broad term for cured meats. When building a platter, I prefer Italian cold cuts like prosciutto, capocollo, sopressata, pancetta, or salami. I use Carando Italian meats because of their authentic Italian flavor. (And let's be serious, they carry it at Kroger, so it is easy to pick up when I do my regular shopping!)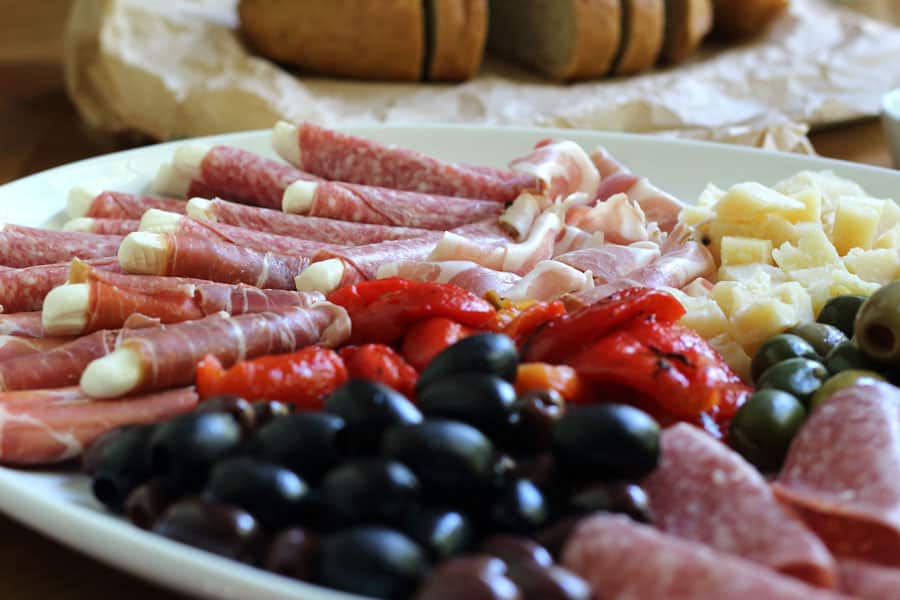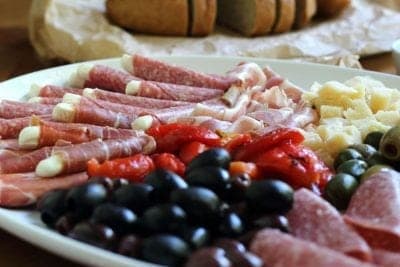 To build the charcuterie platter, choose your favorite meats and arrange them. I also love the Carando Genoa Salami and Mozzarella and Carando Prosciutto and Mozzarella Charcuterie Sticks because they are ready to go on the plate and easy to serve at dinner. Break up a block of parmesan cheese into rough, bite-size pieces. Add some mixed olives and roasted red peppers. Don't forget hearty bread, sliced into small pieces. If you are going to a party where dinner will not be for a couple of hours, consider adding a second tray of sliced veggies. Always plan for olive oil with fresh pepper and a little salt for dipping the bread and the veggies! Make sure you talk to your hostess first so you can get a good idea of how much to bring. Noshing is good but don't fill everyone up before dinner!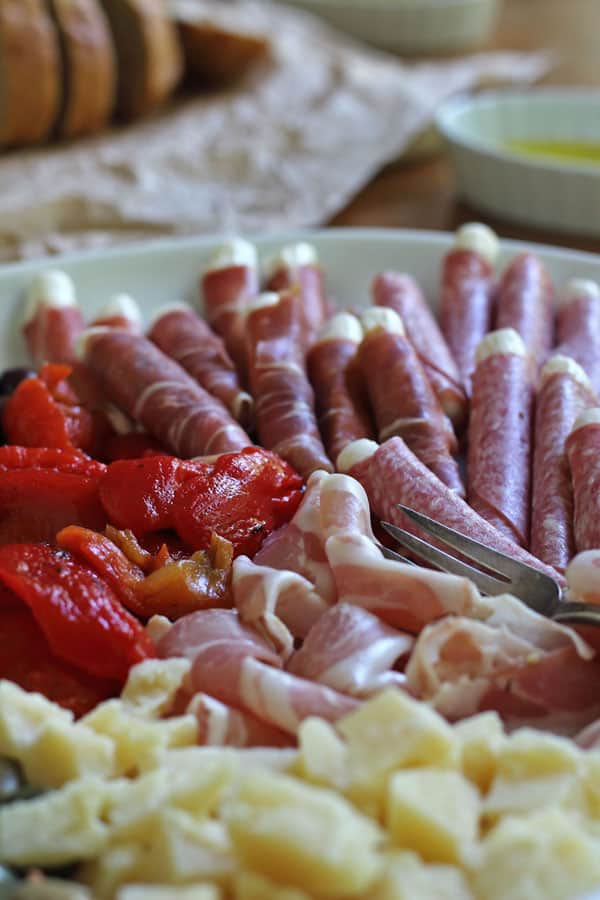 Delicious Italian Fare
You all know we absolutely love Kroger, so it makes sense that I shop there for Carando products like Genoa Salami and Mozzarella Charcuterie Sticks and Prosciutto and Mozzarella Charcuterie Sticks. These products are a win-win for many reasons, most of all because everyone will be pleased with your choice. Be sure to stop by Kroger's "Taste of Italy" event from September 14th through 17th to experience Carando products for yourself.
We LOVE keeping a selection of Carando products in the fridge! In addition to being great for last-minute casual entertaining, they are ready to serve snacks and build a great last-minute dinner when we are in a hurry!
Want more Italian recipes and ideas, visit Taste of Italy event page!
What are the other secrets to being the perfect dinner guest? Here's a hint: think Golden Rule.
Arrive on time
It's okay to be a few minutes early to a dinner event – especially if you are in charge of the appetizer, but never more than five or ten minutes. The same goes for being late! Things happen to all of us, but respect the work it takes for your hostess to have you for dinner. Don't dawdle and then be surprised when you get there to find out dinner has been held for you, the topic of conversation is where you are, and your hostess looks annoyed and slightly frantic. There are always last-minute details before dinner. Don't make determining your location and ETA one of them. It is just not nice. If you know you are going to be late, call and let someone know.
Don't show up with extras
If you RSVP'd for the dinner with just one guest, don't show up with extras. On that same note, if you RSVP'd for your entire family to come, be sure to let the hostess know ahead of time if you won't all be able to make. No matter how friendly you are with the hosts, is takes planning and money to put dinner on the table for extra people that don't show up. And it is disheartening to spend lots of effort on dinner to realize there will not be enough food to go around. Always communicate ahead of time if there are any changes to the number of people that will arrive with you.
Be present
This is a HUGE deal! Being present means putting your phone away during dinner, unless it's an emergency. There's nothing more frustrating than trying to have a conversation at dinner and watching someone surf on their phone. If you must answer that text, excuse yourself from the table – but don't do it repeatedly. If you are a parent, and your kids are with a babysitter, everyone understands you have to be available for urgent needs. But follow the same rules, excuse yourself from the table and take the call or return the text from far enough away that you don't distract or disturb dinner conversation.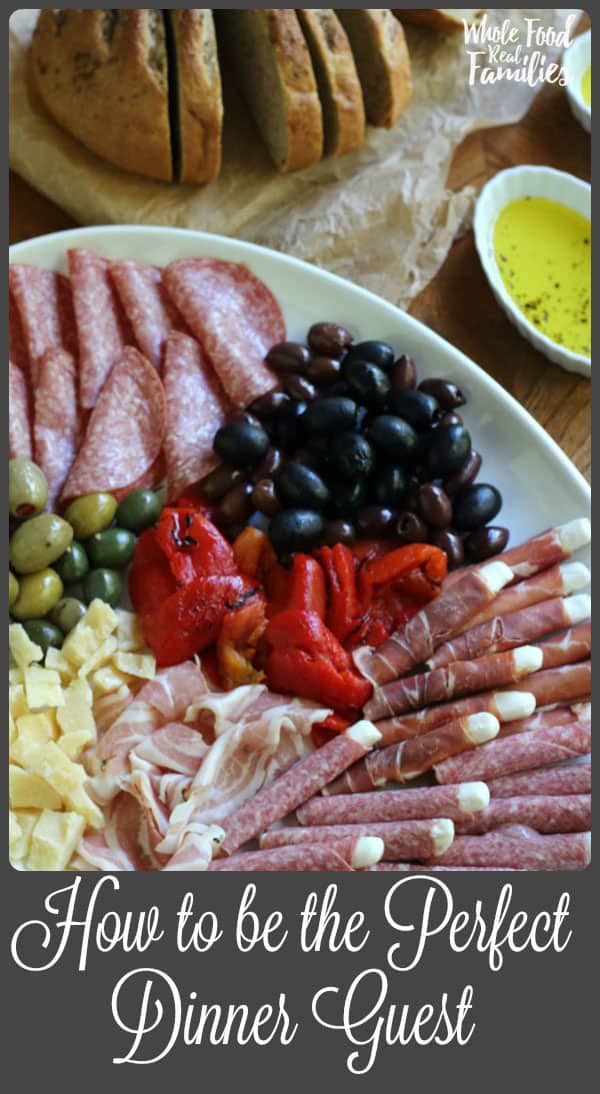 Look for opportunities to help
There are lots of small ways to help during dinner. Pass the plate, grab the extra fork, grab the towel to mop up a spilled water glass. Offer to fill the glass of the person next to you. Don't leave all the burden on the hostess. Sharing the work is a great way to give her time at the table with all the guests instead of hopping up every time someone needs something.
Say "thank you" at the dinner and after
When dinner is done and the dishes are cleared, take a minute to say a heartfelt, direct, present "thank you" to the hostess. Not just thanks and move on. Stop, look at her and say thank you. Offer to help clear the table and put away the leftovers.
Times have changed and it's not common to write an actual thank you letter anymore, but how pleased would your friend be if she received a thank you note in the mail a week after her dinner party? Just can't make yourself put pen to paper? Send an email. Send a pigeon. It doesn't matter how you get there, but express your gratitude after the event. One of the best ways to do that, is to host the next dinner party!
What else makes The Perfect Dinner Guest!? Leave your dinner party stories in the comments below!
**This post is sponsored by Carando® in conjunction with their Taste of Italy event at Kroger.