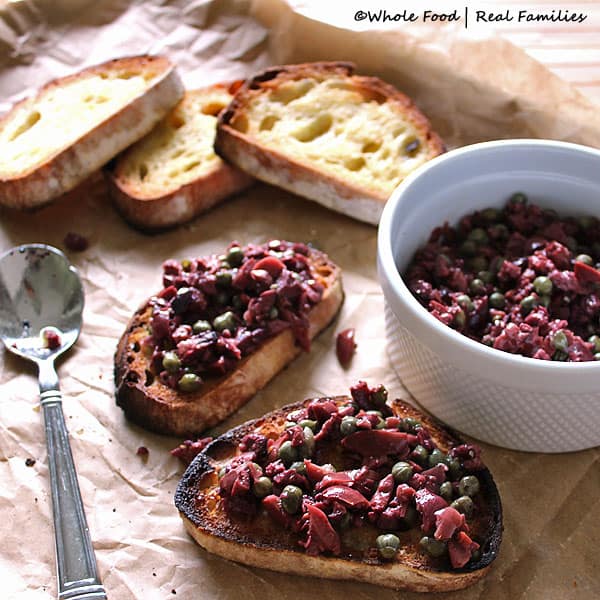 This Olive Tapenade has four ingredients and is ready in less than five minutes. Perfect for a quick appetizer or part of a light lunch.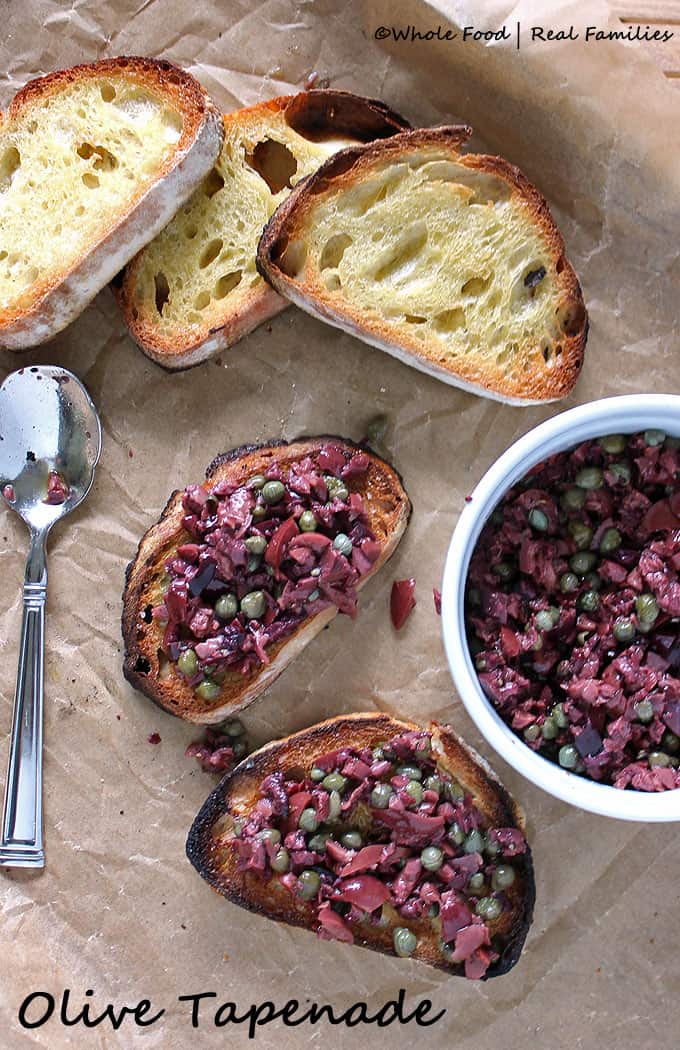 By now, you might have guessed that I love to cook for a crowd. But that doesn't mean that I want to miss out on all the fun when the guests arrive. Dinner doesn't have to be complicated regardless of how many people you have sitting at your table. If I am making dinner for a special holiday or just having friends over, I usually plan to spend most of my energy on the main dish and keep the sides simple. Having something for everyone to nosh on while dinner is cooking is also pretty important. This Olive Tapenade has four ingredients and is ready in less than five minutes.
How to Make Olive Tapenade
I have always loved Olive Tapenade but until about 10 years ago, had always eaten it pureed. When a dear family friend whipped this up while we were sharing a bottle of wine in her kitchen, I completely feel in love. The briny olives and capers are so good on toasted baguettes. The texture is much more pleasing to me that pureed tapenade. And we love to serve it with a mild, creamy, spreadable cheese like goat cheese. A little tapenade… a little bite with cheese… a little crusty bread. Pass the wine and you might not even need dinner.
Perhaps I love this so much because of what I represented to me at the time – and what it represents to me now. I love it when instead of being stuck in the kitchen while everyone else mingles,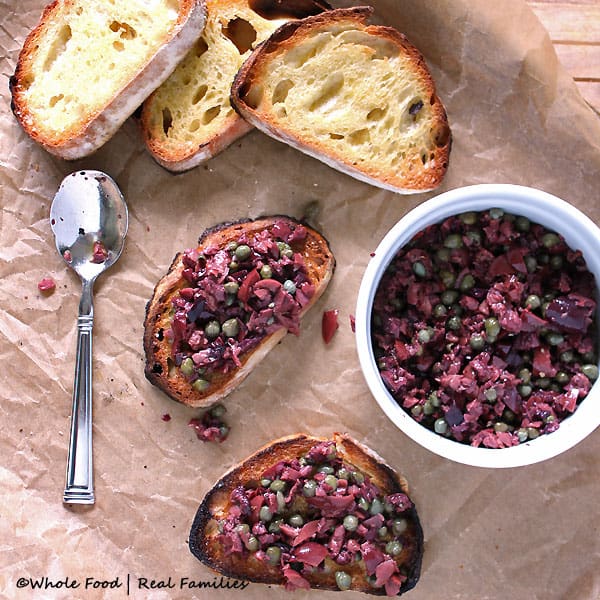 I pile the appetizers on the island in my kitchen and everyone sits in the old, gigantic, overstuffed chairs that are in my kitchen instead of a breakfast table.
Cooking the meal together becomes part of the experience. Guests are assigned duties like mincing the olives, chopping the parsley or passing me some wine. It is wonderful how freely the conversation flows and how comfortable everyone becomes when you give them something to do. And that is what we all really want when we invite guests into our home. A chance to connect and talk.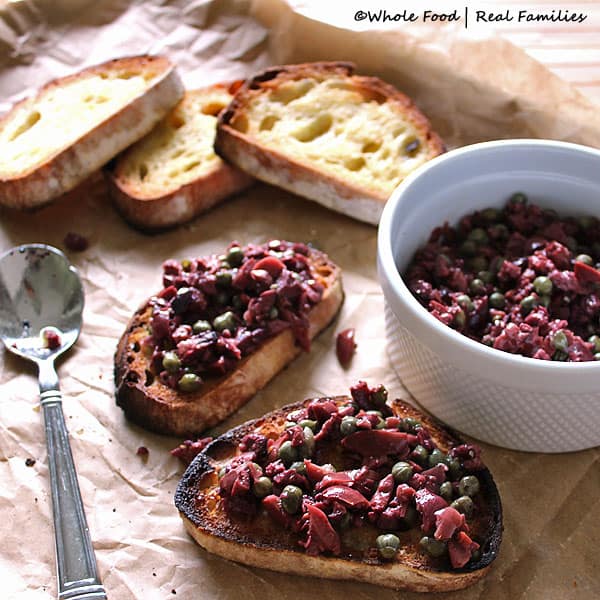 Olive Tapenade
Course:
Appetizers & Sides, Snacks & Treats
Ingredients
2

10 oz jars

Kalamata Olives

pitted

1

3.5 oz jar

capers

2

tbsp

olive oil

kosher salt to taste
Instructions
Mince olives with a large knife, add whole capers and olive oil. Taste tapenade. Add Kosher salt based on your preference. (Taste the tapenade first because the saltiness of the olives can vary widely.)

Serve with toasted bread and a soft mild cheese, like goat cheese. It is delicious with the briny olives!