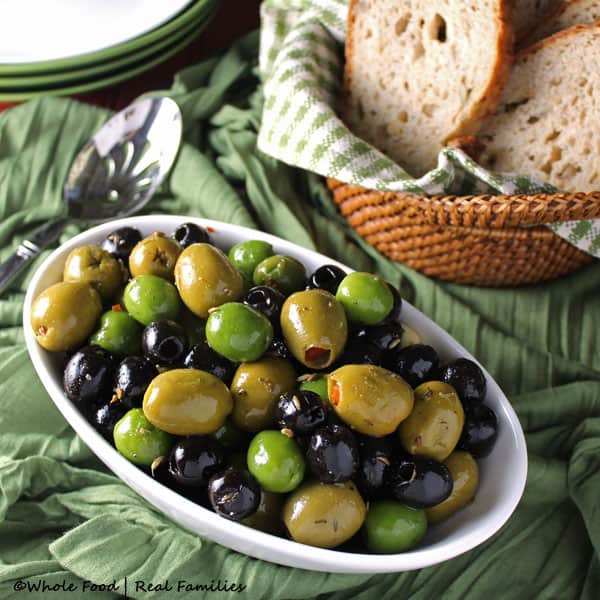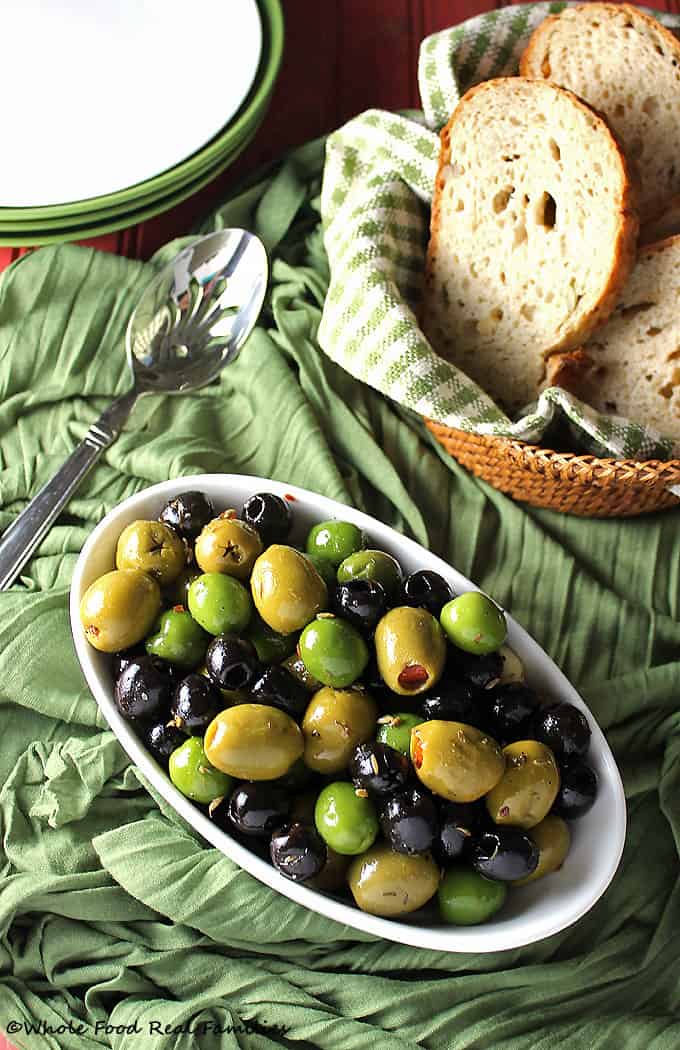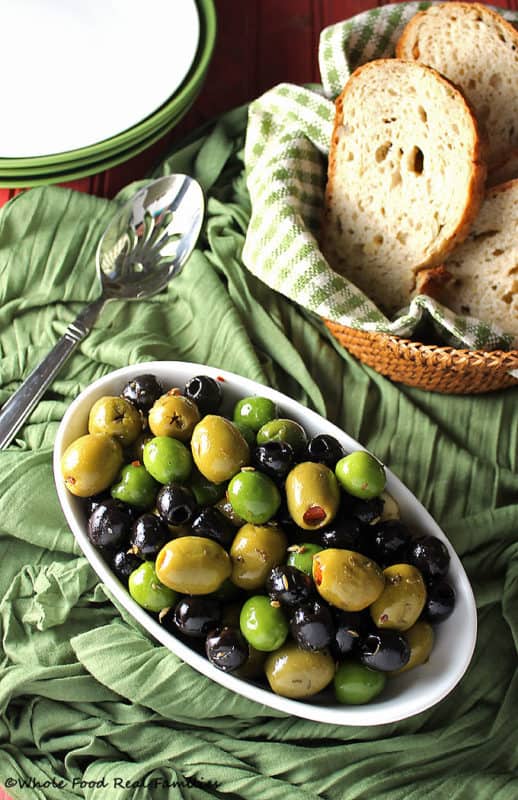 Serve these Roasted Olives with crusty bread, a glass of wine, and perhaps some cheese. They are so good that you'll want to make them your dinner, though they make a wonderful appetizer to impress your guests.
Delicious and simple, something special happens when you roast olives with herbs until they are warm and the oil is popping. The olives become slightly more tender and the taste is intensified. They are so good that you are going to have a hard time not filling up on them before dinner.
Living in a destination city definitely has its perks. One of which, is that we always have friends and family who want to visit. We love to take visitors to a small Italian icon in our hometown of Savannah, Georgia. Savannah is such a foodie city – we have lots of new and amazing restaurants all over town, but this is the one where we always come back. It was on our most recent visit to Leoci's that we first had Roasted Olives.
I am a sucker for the olive bar in the grocery store – and hold me back at a place like Whole Foods where there are so many choices. But the olive bar is expensive and you pay by the pound. While I will likely not give up my olive bar addiction any time soon. I do find that I can replicate most of the marinated olives at home with a cheap jar of olives from the grocery store shelves.
Also, while most of you will appreciate the elegance of eating olives with the pits in – my kids also happen to love Roasted Olives, so until I can teach my 2 year old the fine art of not trying to chew the olive pit, we stick to already pitted olives.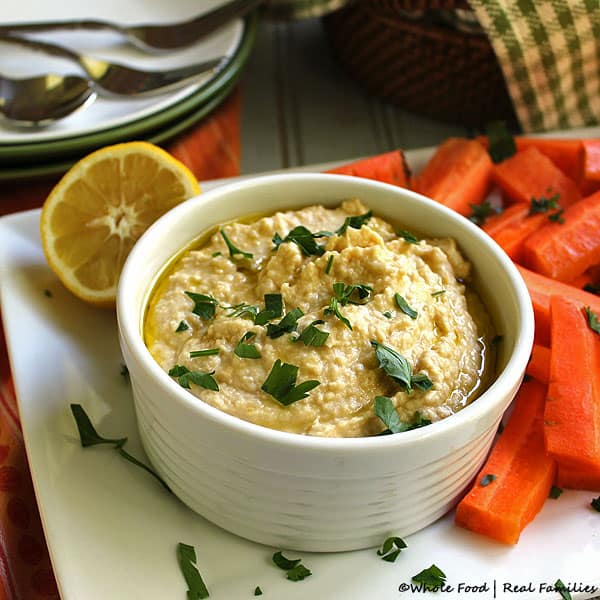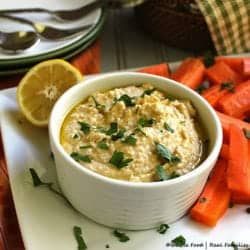 If you like olives like I do, you'll also want this recipe for Olive Tapenade. Like Roasted Olives, the recipe is simple but so delicious! If you are looking for more simple appetizers, try this Classic Hummus that starts from dried beans in your pantry and freezes great for snacking later on.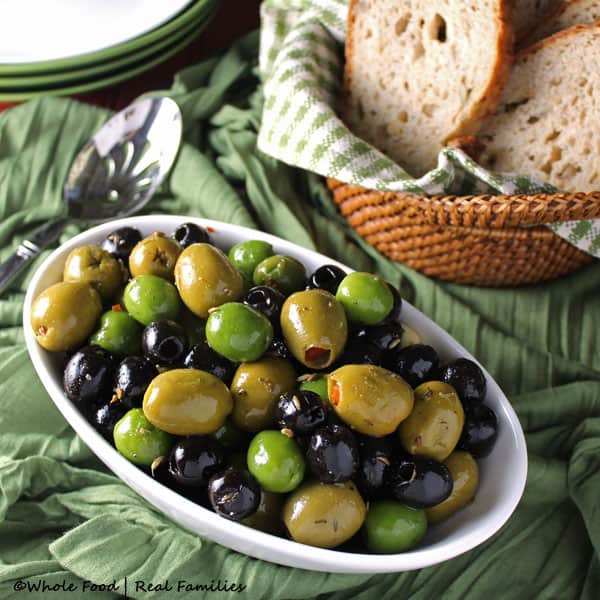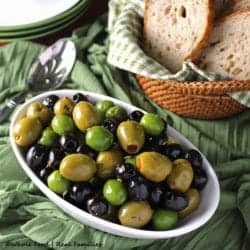 Roasted Olives
Course:
Appetizers & Sides, Snacks & Treats
Ingredients
3

cups

mixed green and black olives

1/2

cup

olive oil

1

tsp

red wine vinegar

1

tsp

fennel seeds

4

whole

garlic cloves, smashed but not cut up

1/2

tsp

red pepper flakes

3

sprigs

rosemary

kosher salt and fresh black pepper to taste
Instructions
Preheat oven to 350 degrees. Mix all ingredients in a large bowl then pour olive mixture onto a sheet pan and put it in the oven. Cook for 10-15 minutes until the olives are warmed through. Serve warm with crusty bread, some cheese and a glass of wine!